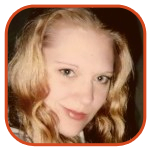 Posted by K.C. Morgan Categories: Celeb News, Celebrity Gossip, Rumors,
The story that Lindsay Lohan's ex-boyfriend Riley Giles spilled it all to a British tabloid has barely even finished spreading, and already there's a new twist in this sordid tale of candid interviews, sex, and escapades outside of rehab. After his explicit comments to News of the World - which included graphic descriptions of their sexual activities and a naked Linds - Giles is now offering up evidence in the form of photos. The pics show Lohan with little clothing and were reportedly taken by Giles while the pair were still dating.
Lindsey and Riley split shortly after Thanksgiving and lately the star has been spotted with a new beau on her arm. Is all this just a case of a man scorned? Say what you will about female wrath, the actions of Riley Giles take the cake when it comes to jealous exes.
Read More

|
MSNBC

Posted by David Onda Categories: Celeb News, Celebrity Gossip, Celebrity Controversy,
TMZ is reporting that everybody's favorite ginger-haired hottie, Lindsay Lohan, check in and out of the famed Lynwood Jail in California today. The box-office bombshell
reportedly turned herself in for arrest at 10:30 a.m. and checked out at 11:54 a.m. A whole 84 minutes in the slammer! Her stint in the clink stems from her Santa Monica DUI this past July which subsequently landed her in a rehab facility in Utah. Since returning to L.A., Lohan has been keeping her nose clean (ahem), and serving her time - community service and, apparently, otherwise.
Read More

|
TMZ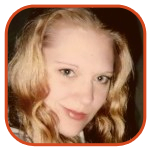 Posted by K.C. Morgan Categories: Celebrity Gossip,
Lindsay Lohan, still fresh from her third stint in rehab, will host a New Year's Eve party to ring in 2008. According to US Magazine, Lindsay will hold the party at LAX nightclub. Sources say that Lohan is contractually obliged to hold the party, as she owes Pure Management (the group running LAX) money. (And I thought Disney movies paid well.) A sister club of LAX, PURE, was supposed to hold a 21st birthday party celebration for Lindsay over the summer. The star was forced to cancel when she went off to rehab, though she did pay PURE back the money they offered her. Now she'll fulfill her commitment with a New Year's Eve bash.
Don't fall off the wagon, Lindsay!
Read More

|
AOL News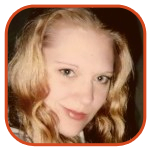 Posted by K.C. Morgan Categories: Drama, Romance, Casting, Celeb News, Celebrity Gossip,
After some well-publicized hijinks, Lindsay Lohan has left Cirque Lodge Treatment Center in Utah for her rehabilitation. Lohan spent two months at the facility after another DUI charge put her in rehab, the actress's third stint. Following a reconciliation which occurred during Lindsay's stay, her father Michael Lohan helped her pack her bags for her release. Lindsay is going back to LA to begin shooting on a new movie, Dare to Love Me. She'll also continue receiving outpatient treatment from a Cirque-affiliated facility in the city. Her father Michael says Lindsay is approaching sobriety with more confidence this time. While at the facility, Lohan was photographed participating in activities such as river rafting, hiking, biking and yoga. She also participated in a work-treatment program, stocking shelves at a supermarket. Lindsay's earnings all went to charity.
Read More

| Yahoo! News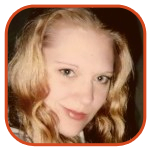 Posted by K.C. Morgan Categories: Celeb News, Celebrity Gossip,
Michael Lohan, father of Lindsay, will visit his daughter in rehab – at least, that's what People is reporting. Since she was 18, Lindsay Lohan has had the option of seeing her father – she just hasn't exercised it. According to the sources, Lindsay's mother and brother talked her into allowing his visit. The visit actually hasn't been confirmed by Michael Lohan, who says his ex-wife Dina has done everything possible to prevent him from seeing his children. Lindsay is currently in rehab in Utah, at the Cirque Lodge. The meeting was negotiated through Lohan's attorney Blair Berk. The dramatic and lengthy divorce battle between Michael and Dina Lohan is expected to be settled soon.
Read More

| AOL News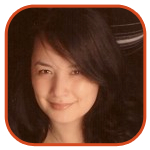 Posted by Veronica Santiago Categories: Celeb News, Celebrity Controversy,
As reported earlier, Lindsay Lohan lucked out when prosecutors decided not to pursue felony charges against the actress. We now know that Lohan, 21, will likely face around 24 hours in jail after reaching a plea deal. Although the two DUI counts were dropped, she did plead guilty to being under the influence of cocaine. She also plead no contest to the reckless driving and driving with a BAC of .08 or higher charge.
Officials took into account her previous stay in jail and are allowing her to do community service in lieu of more time. Lindsay will need to serve her sentence by the end of this year.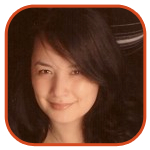 Posted by Veronica Santiago Categories: Celeb News, Celebrity Controversy,
Originally faced with a possibly lengthy stay in prison, Miss Lindsay Lohan now may see a Paris Hilton-esque jail term for her run-ins with the law. Prosecutors with the Los Angeles County District Attorney's Office have decided not to file felony charges against the actress due to the 'insufficient' amount of cocaine that was in her possession. (I've never really understood what that term really meant).
This does not mean that Lohan gets off easily though. She still faces seven misdemeanor counts including charges for reckless driving, DUI and being under the influence of cocaine (See! That's why there was an 'insufficient' amount! She snorted it all!). Conviction on these counts could get Lindsay a several day stay in the joint. In the end, that's probably a great deal for her. Given her reputation for hospital stays due to 'exhaustion' (another term I can't understand), this should give her ample opportunity to rest up. And let's not forget all the money she'd save staying in a facility funded by tax payers…
Read More

| People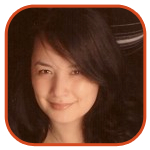 Posted by Veronica Santiago Categories: 20th Century Fox, Disney, MGM, New Line, Paramount, Sony, Universal, Warner Bros, Animation, Drama, Family, Horror, Musicals, Period, Political, Romance, Science Fiction, Sequels, Comedy, Thrillers, Box Office, Lists, New Releases,
Looks like Homer ain't gonna be needing a deal on donuts anymore….
With a $74 million opening weekend, The Simpsons Movie debuted higher than most of the animated features released…ever. Only the two Shrek sequels did better. Quite a head-shaking number since we can still see the series for free on television. But viewers from every single Springfield in the US—plus a thousand other cities out there—love the family so much, they were willing to pay for more. Especially when it comes with nudity.
What theatergoers aren't willing to pay for is more Lindsay Lohan. I Know Who Killed Me placed a dismal 9th, possibly due to lack of promotional work by the star. How ironic that in the end it was Lindsay who was responsible for killing the movie and possibly her career.
Click to continue reading Box Office Breakdown: A Homerun For Homer
Read More

| Variety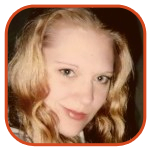 Posted by K.C. Morgan Categories: Box Office, Celeb News, Celebrity Gossip,
Less than forty-eight hours after her well-publicized DUI arrest, Lindsay Lohan was photographed by paparazzi early Monday morning after another apparent night of partying. In the pictures, Lohan looks decidedly worse for wear and very much partied out. Wearing a gray hoody, 20-year-old Lohan was spotted slumped in the passenger seat of a car, mouth hanging open, passed out. Lindsay's current tabloid-worthy behavior (she was arrested for DUI Saturday night, and reports say that an "usable amount" of a substance being labeled as "probably cocaine" was found somewhere in the vehicle) seems at odds with her recent image-boosting activities. Lohan signed on to join Alcoholics Anonymous after a stint in rehab for substance abuse problems…though, judging from recent activities, none of this has helped much.
Click to continue reading Lohan in the News – Again
Read More

| Yahoo News

© Gear Live Media, LLC. 2007 – User-posted content, unless source is quoted, is licensed under a Creative Commons Public Domain License. Gear Live graphics, logos, designs, page headers, button icons, videos, articles, blogs, forums, scripts and other service names are the trademarks of Gear Live Inc.