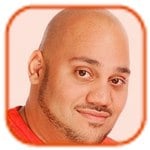 Posted by Andru Edwards Categories: Romance, Sequels, Comedy, Celebrity Gossip, Filmmaking, Rumors, Upcoming Releases,
Evan Rachel Wood is reportedly being sued for $30 Million by the producers for the sequel of 10 Things I Hate About You.
The 26-year-old actress backed out of 10 Things I Hate About Life and is facing legal action from LLC who filed a suit on June 5 after production was shut down in January 2013 for the project which she signed on to in 2012, according to Deadline.com.
The company wants $20 million in lost profits, $5 million in special damages, $6 million in equity investments and $500,000 in lost financing costs. Producers allege the actress told the company in February 2013 that she was "unable and unwilling to continue" with filming, and "would be unable to recommence" until November 2013, before she chose to "walk out on the project."
The actress' representatives deny wrongdoing on her part and accuse the producers of using "bullying tactics":
Click to continue reading Evan Rachel Wood Sued for $30 Million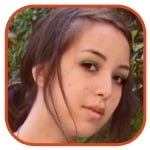 Posted by Robin Paulson Categories: Short Films, Celeb News, Celebrity Controversy, New Releases, Scripts,
Is there an end to Shia LaBeouf's plagiarism madness?
Although the Nymphomaniac star has since plagiarized others' apologies and shelled out for a skywritten apology directed towards Daniel Clowes - the comic book writer/artist whose novel Justin M. Damiano was the very obvious basis of LaBeouf's short HowardCantour.com - he has now prompted Clowes' lawyer to send him a cease and desist letter over a particular Twitter post which was copied from another of Clowes' works. The photo in question (seen above) is a storyboard he has presumably written to which he captioned, "Story board for my next short "Daniel Boring" Its like Fassbinder meets half-baked Nabokov on Gilligan's Island [sic]." The problem is that David Boring is already a graphic novel put out by Clowes (in 2000!), of which he had previously described in the same way Shia did in his caption.
Click to continue reading Shia LaBeouf Plagiarizes Daniel Clowes… Again
Read More

| Shia LaBeouf's Twitter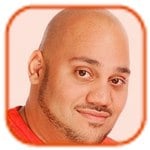 Posted by Andru Edwards Categories: Short Films, Drama, Celebrity Controversy, New Releases, Rumors,
Shia LaBeouf may face legal action for plagiarism over a short film he made.
The Transformers actor could be taken to court after being accused of the "blatant" borrowing of another artist's story for his project Howard Cantour.com without giving proper credit. Shia's project, which debuted online on Monday follows the story of a troubled internet film critic, and is extremely similar to a 2007 graphic novella by artist Daniel Clowes called Justin M. Damiano.
According to the New York Daily News newspaper, Clowes declined to comment, but his publisher Fantagraphics' Eric Reynolds claims the artist "is exploring his legal options." "LeBeouf changed the name of the main character, but he used the comic as a direct script and storyboard. Clowes has a real melodramatic voice that is very idiosyncratic and LaBeouf just used the dialogue word for word. There is no ambiguity. There is no way that anybody wrote this but Dan Clowes. It just defies any kind of logic or good sense. This was so blatant and inexcusable that it was as baffling as it was appalling," Eric told the publication.
Shia has since apologized for copying ideas from Clowes in a heartfelt statement posted online, admitting how "embarrassed" he feels about the situation. Howard Cantour.com has since been taken off the internet.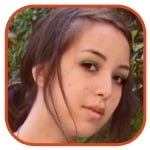 Posted by Robin Paulson Categories: Buena Vista, FOCUS, Disney, Relativity, Universal, Action, Adaptation, Drama, Science Fiction, Sequels, Comedy, Thrillers, Casting, Celeb News, Celebrity Gossip, Distribution, Filmmaking, New Releases, Upcoming Releases,
+ In order to really get a feel for his role as a trans woman in The Dallas Buyers Club, Jared Leto reportedly remained in character for the duration of production. In addition to meeting with people in the trans community, he waxed most of his body hair and learned to apply his own makeup. Perhaps his intense method will pay off in the end, as his performance has attracted some Oscar buzz already.
+ Four theaters in Sweden have applied and displayed the result of the Bechdel Test to their current screening films. Those that pass the test (achieved if the film features two female characters who talk about something other than a man) are screened on Sundays. It may not seem like a lot, but it's more than what we're doing here in the States for better female representation in film.
+ Rumors are going around that Jason Schwartzman is set to appear in the upcoming Jurassic World, which is a relaunch of the Jurassic Park franchise. Schwartzman's rep has yet to confirm (nor deny!) the claim.
Click to continue reading Cinecast: Leto Gets Really Method, Schwartzman Cast in 'Jurassic World'?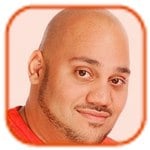 Posted by Andru Edwards Categories: Drama, Thrillers, Celebrity Gossip, Celebrity Controversy,
Gerard Butler is suing the producers of Motor City for $5.1 million.
The 43-year-old actor has taken legal action against Emmett/Furla Films, producers of the axed crime drama, which fell through last summer when financial backing didn't work out, asking for damages due to not receiving a penny of his promised wages.
The Scottish stud is alleging breach of contract and breach of implied covenant of good faith and fair dealing because when he signed up to play the lead in the film about a crook on a mission for revenge, there was a "pay-or-play" clause. This would entitle the actor - who claims he turned down other acting work to appear in the movie - to $4 million regardless of whether the film got made, with up to an extra $2 million in compensation.

"Seeking to capitalize on Butler's hugely popular persona and worldwide recognition, Defendant solicited Butler's services as the lead actor in a theatrical motion picture tentatively entitled Motor City. After offering Butler the starring role in the motion picture on a pay-or-play basis, Defendant then used and exploited Butler's attachment to the motion picture to pre-sell the distribution rights and raise financing,"
Click to continue reading Gerard Butler Sues Producers Over Unpaid Salary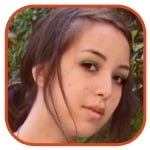 Posted by Robin Paulson Categories: Buena Vista, Disney, Lucasfilm Ltd., Paramount, Action, Adventure, Sequels, Rumors,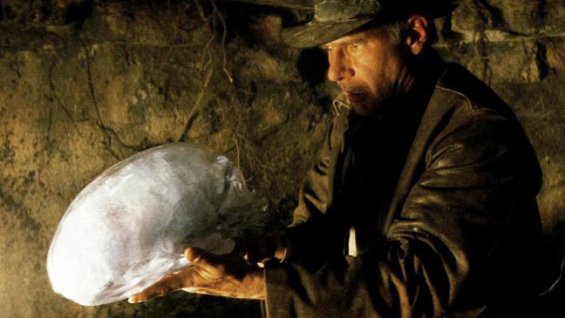 Real-life Indiana Jones, Dr. Jaime Awe, is suing Disney, Lucasfilm, and Paramount over the latest franchise installment, Indiana Jones and the Kingdom of the Crystal Skull. Filing the lawsuit on behalf of Belize, Dr. Awe claims that the film used a replica of a crystal skull for "illegal profits."
The crystal skull in question, Dr. Awe says, was stolen by the treasure-hunting family Mitchell-Hedges 88 years ago, and having seen its likeness in the film now demands that the original be returned to Belize. "Lucasfilm never sought, nor was given permission to utilize the Mitchell-Hedges Skull or its likeness in the Film," read the lawsuit. "To date, Belize has not participated in any of the profits derived from the sale of the Film or the rights thereto."
Click to continue reading Archaeologist Sues Disney Over Lates 'Indiana Jones' Film
Read More

| Huffington Post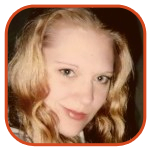 Posted by K.C. Morgan Categories: Warner Bros, Sequels, Comedy, Upcoming Releases,
The Hangover, Part II is set to open in theaters this weekend… or, is it? One thing may still delay the opening -- Mike Tyson's facial tattoo.
More specifically, the fact that Ed Helms is wearing it in the flick (or, something that looks a lot like it). The tattoo artist who originally put the ink on Tyson's face is suing Warner Bros. for copyright violation. S. Victor Whitmill, the artist behind the suit, is also asking for an injuction which would block the film's May 26 release.
Click to continue reading The Hangover, Part II: Stopped by a Tattoo?
Read More

| E! Online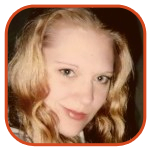 Posted by K.C. Morgan Categories: Disney, Animation, Sequels, Filmmaking, Scripts, Upcoming Releases,
Jake Mandeville-Anthony, U.K. screenwriter, has just filed an injunction to stop the June 24 release of the highly-anticipated Disney/Pixar sequel, Cars 2. His claim? The uber-company ripped off his script -- Cars was his idea in the first place.
Mandeville-Anthony says he originally submitted a script in the 90s, a three-part screenplay named "Cookie & Co." and another piece titled "Cars." His "Cars" contained a sample screenplay, animated car character descriptions, character sketches… even a marketing and merchandising plan. The writer alleges that he submitted his work to Disney and met with Lucasfilm exec Jim Morris in 1993. Morris would go on to join Pixar in 2005. He is now the company's general manager.
Click to continue reading Disney Sued for Ripping Off Cars Script, Sequel Delayed?
Read More

| Perez Hilton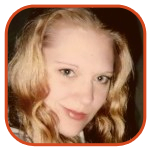 Posted by K.C. Morgan Categories: Casting, Celebrity Gossip, Rumors, Upcoming Releases,
Lindsay Lohan is currently in-between gigs now that she's out of rehab, as she may not be going to jail until the end of the month. So maybe she can squeeze a movie in there somewhere?
Producer Nathan Folks is willing to consider it. He says Linds is a friend, and he'd like to have her star in Escaping the Game. The film is about celebrities who have relocated to a remote island in hopes of escape the paparazzi -- a theme Lindsay Lohan can probably identify with.
Folks says the troubled star has agreed to be monitored at all times for the film's insurance purposes. Lindsay is also rumored to be starring in One Night With You, though rumor further says she might get cut in light of her current legal problems. Lohan has already been cut from the Linda Lovelace biopic Inferno.
Read More

| The Huffington Post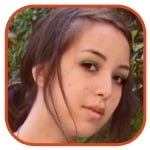 Posted by Robin Paulson Categories: Action, Drama, Political, Thrillers, Distribution,
If you happened to download The Hurt Locker through BitTorrent, you may be receiving a lawsuit from the film's producers in your mailbox soon.
In one of the largest lawsuits filed against individuals, Voltage Pictures is suing 5,000 internet users who downloaded the Oscar-winning film illegally. While Voltage currently only has the IP numbers of the targeted individuals, they're working with ISPs to identify the pirates, who will be sent letters demanding that they pay $1,500 for being too cheap to catch the film on Netflix. If the $1,500 isn't paid, Voltage plans to take the downloader to court at ten times the amount.
Voltage seems particularly keen on collecting their money, as the film has won numerous awards, yet only earned less than $17 million at the box office.
Read More

| TG Daily via Perez Hilton
© Gear Live Media, LLC. 2007 – User-posted content, unless source is quoted, is licensed under a Creative Commons Public Domain License. Gear Live graphics, logos, designs, page headers, button icons, videos, articles, blogs, forums, scripts and other service names are the trademarks of Gear Live Inc.