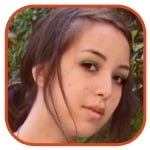 Posted by Robin Paulson Categories: Warner Bros, Action, Drama, Science Fiction, Thrillers, Trailers, Upcoming Releases, Videos,
Will Transcendence finally be the one Johnny Depp film these days that isn't a complete flop? From the looks of the trailer - which begins promisingly but then ends on a rather boring note (we don't need a film to tell us that our society spends way too much time plugged in online these days) - I wouldn't hold out too much hope. Even my excitement in the fact that this is the directorial debut of Christopher Nolan's favorite cinematographer, Wally Pfister, has been lost after seeing the trailer.
Who knows - perhaps I shouldn't judge a film on its trailer. Hopefully when I check out Transcendence (in theaters starting April 18, 2014), I won't be thinking about how it seems like a bad quasi-prequel to The Matrix.
Read More

| Daily Mail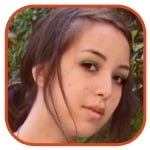 Posted by Robin Paulson Categories: Adaptation, Mystery, Thrillers, Casting, Upcoming Releases,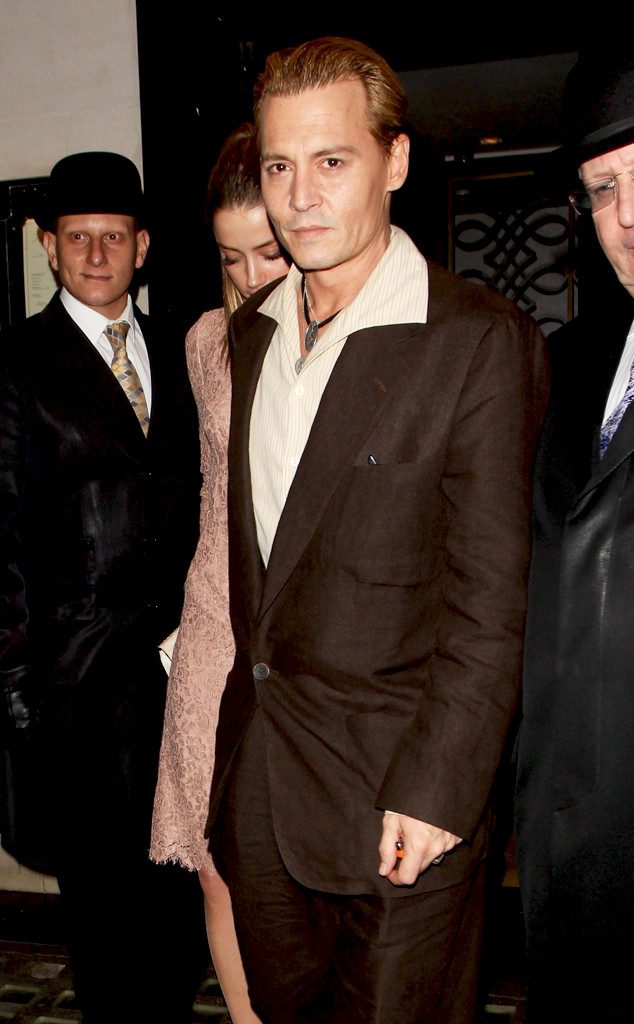 It looks like Johnny Depp and Amber Heard are under the assumption that the couple that stars in films together stays together.
The couple - who met on the set of 2011's The Rum Diary - have signed up to co-star again in the upcoming thriller London Fields. In the thriller - based on Martin Amis' 1989 novel - Heard will play a fortune teller opposite Billy Bob Thornton's terminally-ill ex-pat. Heard's character knows that she will be murdered soon and becomes involved with three different men - one of which is her killer. Theo James and Jim Sturgess have also been slated to co-star.
There's no word yet as to whom the newly-blonde Depp will play.
Filming for the project began in September, with the 50 year old star rumored to have completed most of his scenes between filming his other movies.
Read More

| Us Weekly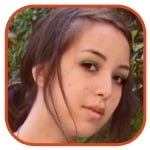 Posted by Robin Paulson Categories: Warner Bros, Adaptation, Classics, Family, Remakes, Celebrity Gossip,
Although it's been 8 years since Tim Burton's adaptation of the Roald Dahl novel Charlie and the Chocolate Factory hit theaters, Gene Wilder - who portrayed the title role in the 1972 adaptation of the book Willy Wonka & the Chocolate Factory -is still rather upset that it was made.
The 80 year-old screen veteran made an apperance at an event in New York, where he was asked his opinion of Burton's take of the classic children's tale. "I think it's an insult. It's probably Warner Bros.' insult," Wilder said.
While the Young Frankenstein actor didn't necessarily have good things to say about Burton, he did compliment his frequent collaborator, Johnny Depp: "Johnny Depp, I think, is a good actor, but I don't care for that director. He's a talented man, but I don't care for him doing stuff like he did."
Wilder may not be acting in Hollywood anymore, but he has recently taken to writing; his second book, Something to Remember You By, is due in bookstores soon.
Read More

| Moviefone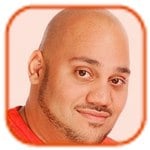 Posted by Andru Edwards Categories: Biopics, Drama, Period, Celebrity Gossip, Rumors, Upcoming Releases,
Johnny Depp's $20 million salary dispute could lead to a lawsuit.
The actor allegedly pulled out of starring in a movie about mobster Whitey Bulger last week after he was asked to cut his eight-figure pay day in half by financiers Cross Creek and Exclusive Media, and sources indicate the contentious situation could lead to an expensive court battle.
"Either his team screwed up and left him exposed or Cross Creek is simply reneging on its deal. Someone is suing someone at the end of this," an insider said.
Johnny, 49, closed a pricey deal to star in Black Mass, however, walked away from his role on May 30 when the producers asked him to slash his fee to $10 million, fearing the picture would cost $63 million - $13 million more than the anticipated budget. The troubles don't end there, though, as producers could face trouble after selling rights to the film in international territories on the basis that the Pirates of the Caribbean actor would star. "The second they asked him to take a cut, that was a mistake. They overplayed their hand," a source said.
Click to continue reading Johnny Depp's $20 Million Dispute to Turn Legal?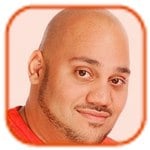 Posted by Andru Edwards Categories: Warner Bros, Action, Drama, Science Fiction, Thrillers, Casting, Celebrity Gossip, Rumors, Upcoming Releases,
Johnny Depp has been hiring homeless people to play extras in his latest movie.
The 49-year-old actor convinced the casting director of his forthcoming sci-fi thriller Transcendence - which sees him star opposite Morgan Freeman, Cillian Murphy and Rebecca Hall - to employ two people living on the streets after he spotted them while out and about in Albuquerque, New Mexico.
"Johnny always likes to help out the community when on location. While scouting out the area around Albuquerque, he came across these two characters. He was straight on the phone to the casting director," a source said.
It is not the first time Johnny has helped out people living on the streets after he bought a hat from a homeless person in 2011 to add to his vast collection of headgear. However, Vanessa Paradis - the Pirates of the Caribbean star's partner at the time although they split last June after 14 years together - was said to be furious at the Hollywood actor for purchasing so many hats. "Vanessa was livid and told him the hats had to go or she would trash them. But he's way too fond of them, so he'll move the bulk of the collection to one of their other homes," a source said at the time.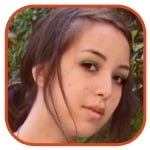 Posted by Robin Paulson Categories: Classics, Horror, Romance, Celeb News,
While Johnny Depp has already become immortalized in the films he has made throughout his career, the Transcendence actor will now always be remembered by the scientific community as the inspiration for naming a recently discovered ancient animal.
Working on his PhD at Imperial College London, David Legg carried out research concerning a 505 million year old fossil of a creature that he dubbed Kooteninchela deppi, after Depp's character in the classic Tim Burton film, Edward Scissorhands. Legg, admittedly a fan of the 49 year old star explained his thought process in naming the fossil (see what it looks like after the jump):
"When I first saw the pair of isolated claws in the fossil records of this species I could not help but think of Edward Scissorhands. Even the genus name, Kootenichela, includes the reference to this film as 'chela' is Latin for claws or scissors. In truth, I am also a bit of a Depp fan and so what better way to honor the man than to immortalize him as an ancient creature that once roamed the sea?"
Click to continue reading Scientist Names Ancient Creature After Johnny Depp
Read More

| Imperial College London via People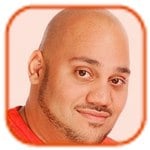 Posted by Andru Edwards Categories: Disney, Action, Adventure, Period, Remakes, Celeb News, Filmmaking, Upcoming Releases,
Johnny Depp was nearly "horrifically mangled" by a horse while filming The Lone Ranger. The 49-year-old heartthrob plays Native American warrior Tonto in the new Disney western and had an "unpleasant" moment when he fell off his steed, causing him to almost be crushed by the "death machine" of an animal.
Speaking on The Late Show With David Letterman, Johnny said:
"There was one moment in particular where it got unpleasant. We'd been running [the horses] all day and they weren't really interested in slowing down, at all. My horse that I was on decided to jump a couple of these little obstacles. The horse was unaware that the saddle I was wearing to sit on top of it was sort of jerry-rigged, kind of faked. When we came down, the saddle slipped and I went to the left and [lost] the reins, somehow I had the wherewithal to grab his mane - all very calm for some reason, I figured fear would kick in, but it didn't. I saw in front of my eyes these very muscular horse legs and the striations of muscles moving, this kind of death machine. One word popped into my head - hooves! You know? Hooves. In any case, mind the hooves."
Click to continue reading Johnny Depp Nearly "Mangled" by Horse on 'Lone Ranger' Set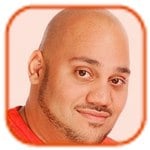 Posted by Andru Edwards Categories: Buena Vista, Disney, Action, Adventure, Period, Sequels, Casting, Celebrity Gossip, Upcoming Releases,
Johnny Depp wants Keith Richards to star in another Pirates of the Caribbean film.
The actor based his iconic character, Captain Jack Sparrow, on The Rolling Stones star, and Keith made cameo appearances as Sparrow's father, Captain Teague, in 2007's At World's End and 2011's On Stranger Tides. Now, Johnny wants Keith to put on his pirate outfit once again for the fifth movie.
"I spoke to Johnny a couple of weeks ago and he said, 'Are you up for another one?' I can leave it at that because I know no more. But I do have the costume," Keith said.
The 68-year-old musician is more often recognized by the younger generation for his role in the films than he is as a member of The Rolling Stones. "Some kids who don't know nothing about The Rolling Stones [say], 'It's Johnny Depp's dad! It's Captain Teague!' I was born for the part," he said in an interview.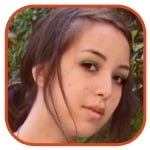 Posted by Robin Paulson Categories: Buena Vista, Disney, MGM, Action, Adaptation, Adventure, Biopics, Drama, Romance, Science Fiction, Sequels, Comedy, Thrillers, Casting, Celeb News, Celebrity Gossip, Rumors, Scripts, Upcoming Releases,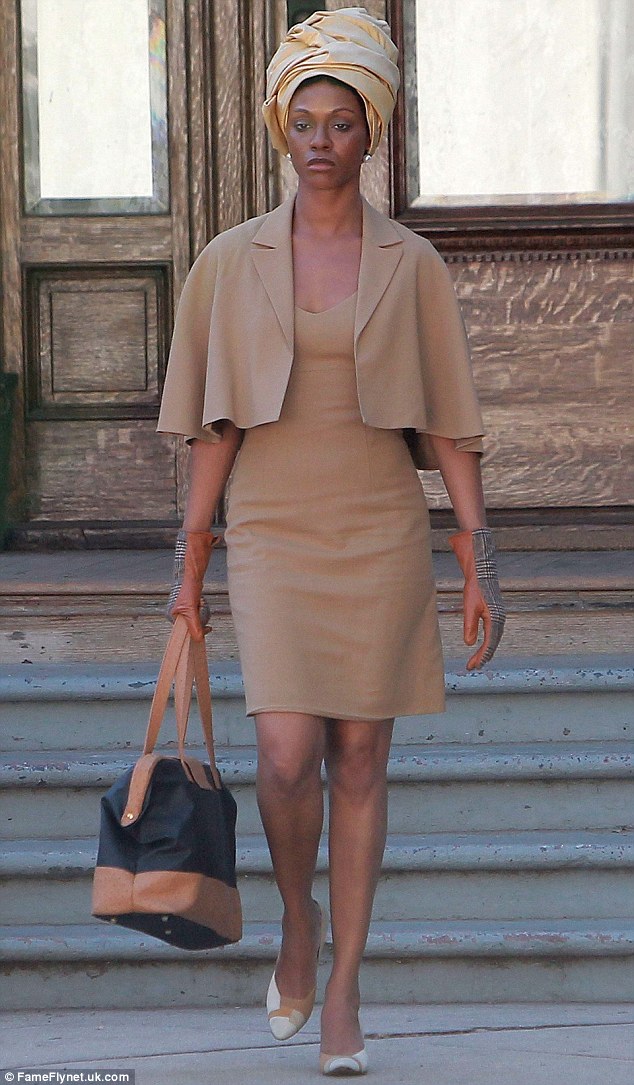 + Emma Roberts donned a blonde wig and mini skirt this Halloween, a nod to her famous aunt Julia's most iconic role from Pretty Woman.
+ Zoe Saldana was photographed on the set of her upcoming film Nina, a biopic of the famous jazz singer Nina Simone. Complete in a headwrap and beige shift dress, the actress also appears to be wearing makeup to darken her skin (many, including Simone's daughter, were upset that the light-colored actress Saldana was chosen to portray the dark-skinned legendary songstress).
+ Johnny Depp has been cast as the lead role in Inception cinematographer Wally Pfister's directorial debut, Transcendence, which will see him play a man who will be sucked into an evil computer he created.
+ Michael Fassbender will take on the lead role in the film adaptation of the popular video game Assasin's Creed, where he plays a time traveler who operates around significant historical events.
Click to continue reading Cinecast: Emma Roberts Honors Julia, Wally Pfister Casts Johnny Depp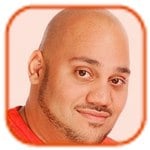 Posted by Andru Edwards Categories: Disney, Action, Adventure, Remakes, Celebrity Gossip, Upcoming Releases,
Johnny Depp injured his back shooting The Lone Ranger.
The 49-year-old actor was left writhing in pain on two occasions during action scenes for the Western film - in which he plays Native American Tonto opposite Armie Hammer, who portrays the title character - and he has now realized he can't do many of his own stunts and needs to rely more on a double.
"While it's been hard to accept that he can't perform such demanding feats anymore, Johnny is seeing it. He threw out his back twice while shooting the movie and then had to push through, getting massages in between takes," a source told Star.
As well as suffering with back pain, Johnny has also been struggling with insomnia on set. But the director Gore Verbinski and the crew have been sympathetic to the sleep problems the Hollywood star has been experiencing and have adjusted shooting schedules for him. "Johnny is also struggling with sleep problems so the crew has had to adjust to the fact that he can't shoot all night. He needs at least six hours of shut eye. This movie has really kicked his butt. He's so happy it's wrapping up and has joked that his body wouldn't be able to take another month of it," the source added.
© Gear Live Media, LLC. 2007 – User-posted content, unless source is quoted, is licensed under a Creative Commons Public Domain License. Gear Live graphics, logos, designs, page headers, button icons, videos, articles, blogs, forums, scripts and other service names are the trademarks of Gear Live Inc.