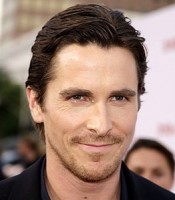 Having seen Josh Brolin dressed up as George W. Bush, it's hard to envision anyone else playing our Commander-in-Chief. But according to Oliver Stone, Brolin wasn't the first person he had in mind for W..
In an interview with GQ, the controversial director admitted he originally wanted to land a much bigger star—for the movie and for the financing.
"Originally I went for Christian Bale. We did some rigorous prosthetic tests and spent a lot of dough—thousands and thousands of dollars—and then Christian said, 'I just don't feel like I can do it.' I met Josh and liked him. He was more rural Americana. But man, he was scared s**tless."
Wow. While I'm sure Brolin will do a fine job - his career has really peaked in the past year - I can only imagine that Bale would have taken the movie to an entire different level. I'm just surprised to hear that there was something out there Christian couldn't do…
W. is scheduled to open this October 17—several weeks before the presidential election. Until then, a preview for the movie can be seen here.
Read More

|
GQ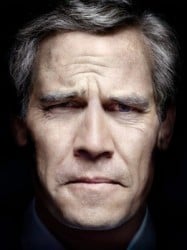 The United States of America, to date, has had forty-three different men at the helm of control. The first to hold the highest office in the land - President - was a war hero named George. The most current incumbent to celebrate this role is also (albeit somewhat dubiously) a war hero named George.
And I happen to be one of those who believe this current George will have far more historical significance than even his very first predecessor. Thanks to a director/filmmaker named Oliver Stone, President George W. Bush will secure at least a place in cinematic history by virtue of Stone's new biopic on the man, dubbed simply W..
One letter that somehow says so much. Stone has publicly said the movie will be a "fair, true portrait" of Dubya's Presidency. Several Bush biographers looked over Stone's script before production began, each agreeing that certain facts depicted in the film (including a drunken fistfight between Dubya and his famous daddy) are in fact true, as is Karl Rove's supposed White House nickname "Turdblossom."
Click to continue reading W. Trailer Hits the Internet
Read More

|
AOL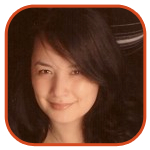 Posted by Veronica Santiago Categories: Drama, Political, Casting, Upcoming Releases,
As we have reported, director Oliver Stone is currently filming his third piece about a U.S. Commander-in-Chief. This movie, though, will be his first about a living president, and his first about one still in office.
In this week's edition of Entertainment Weekly, we get our first glimpses of W's George and Laura Bush: Josh Brolin (No Country for Old Men) and Elizabeth Banks (The 40-Year-Old Virgin).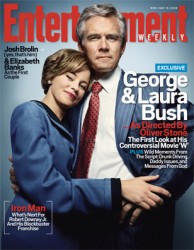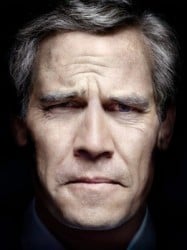 Although Stone denies he is any way trying to influence the upcoming election, many believe the timing of the film's release is quite suspect. (It could be released sometime this fall.) You can read more of the magazine's interview here and judge for yourself.
Read More

|
Entertainment Weekly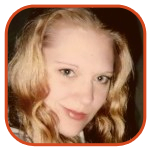 Posted by K.C. Morgan Categories: Drama, Political, Casting, Filmmaking, Rumors, Scripts, Upcoming Releases,
As reported back in January, director Oliver Stone is going to take on the subject that has created strife, laughs, tears and terror - the presidency of a man named George W. Bush.
At that time (January), Stone said he was going to create "a fair, true portrait" of the man we all call Dubya. It's now April, and the film is making ready for its start date (the 21st). The script has already been given to Bush biographers. Okay, I haven't read it. However, according to some reports the script is said to depict Bush as "foul-mouthed," "obsessed," and shows a complicated relationship between himself and Bush, Sr.
Click to continue reading Oliver Stone to Put W in George W. Bush
Read More

|
Yahoo! News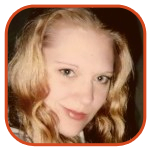 Posted by K.C. Morgan Categories: Drama, Political, Casting, Celeb News, Upcoming Releases,
In the history of the United States of America, no president has become a star of pop culture quite like George W. Bush. In his two terms in the White House, there have been more SNL skits, more jokes, tons of movies and more clips of his press conferences than you can shake a Bill of Rights at. Now, director Oliver Stone will create a full length feature film depicting the Presidency that changed our Constitution. Stone has previously created movies about JFK and Nixon, and promises reporters this new movie will tell the true tale of Bush's time in office.
Currently, the director is in talks with actor Josh Brolin (No Country for Old Men) to play the title role. If all goes well and production begins on schedule, the movie will be released in November during the heat and hostility of election time. If this timetable can't be met, Stone is hopeful he can have the movie in theaters the following January (when the new Pres is being inaugurated).
In his own words, Stone says he will make a movie that is "a fair, true portrait" of our current president. So…it's going to be a tragic comedy, right?
Read More

|
Yahoo! News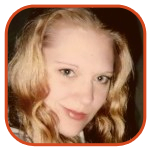 Posted by K.C. Morgan Categories: MGM, Drama, Political, Box Office, Casting, Upcoming Releases,
Watch a Democratic presidential debate, and you'll see it's common for campaigners to malign George W. Bush. Turn on the TV, and you'll find shows (like Comedy Central's Lil' Bush) that revel in poking fun at the White House. But that doesn't necessarily mean America is ready to tackle tricky issues when they're enjoying a night at the movies.
Robert Redford's ambitious Lions for Lambs features a star-studded cast and the prestige of his own name, but handles sticky subject matter. Viewers will be treated to arguments both for and against America's military efforts in Iraq and Afghanistan, but the film makes it clear where the makers, themselves, stand. Movies that deal with America's political problems haven't performed well at the box office in the past…will Lions be different?
Click to continue reading Will Redford Bring A Lion or Lamb to the Box Office?
Read More

| Hollywood Reporter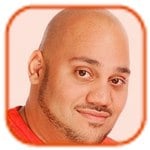 Posted by Andru Edwards Categories: Lionsgate, Drama, Foreign, Political, Short FilmCrunch, Theatrical Reviews, Videocasts,
Neil Estep and Veronica Santiago review the controversial Death of a President in this episode.
An unknown gunman assassinates George W. Bush. A couple of years later, an investigative documentary is made. It features all the people involved that fateful day: the protestors outside a Chicago hotel; the suspects in the shooting and their families; the Secret Service men who failed to protect their charge; the press; and an array of experts, desperately seeking meaning in this horrible act of violence. We learn, agonizingly, what happened to America after the death of a president.
Now we want to hear from you - hit the forums and let us know what you think, what you want us to watch next, and any other recommendations you have for the show.
© Gear Live Media, LLC. 2007 – User-posted content, unless source is quoted, is licensed under a Creative Commons Public Domain License. Gear Live graphics, logos, designs, page headers, button icons, videos, articles, blogs, forums, scripts and other service names are the trademarks of Gear Live Inc.