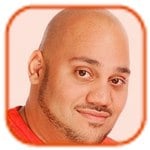 Posted by Andru Edwards Categories: Weinstein Company, Biopics, Drama, Period, Distribution, Rumors, Upcoming Releases,
Grace of Monaco will open this year's Cannes Film Festival.
Olivier Dahan's biopic, which stars Nicole Kidman as the iconic Hollywood actress-turned-princess, is set to make its grand debut on May 14 during the prestigious film festival in the south of France, although it will appear out of the competition.
The Hollywood Reporter confirmed the news amidst rumors the movie might never see the big screen after it was pulled from the official US release schedule on Thursday. The film's original November release was delayed because it was said not to be ready for viewing, and it was then pushed back to March 14.
Dahan previously admitted he disagreed with Harvey Weinstein over the film's final edit, which was thought to be the reason behind the delay. "What's complicated at the moment is ensuring that you, the critics, can review my version of the film and not that of somebody else. It's not over yet. I haven't given up," he said.
Click to continue reading Grace of Monaco to Open Cannes Film Festival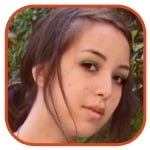 Posted by Robin Paulson Categories: Drama, Celebrity Controversy, New Releases,
For someone already accused of a serious sex crime here in the States, director Roman Polanski probably should have kept his recent comments at the Cannes Film Festival to himself.
The 79 year-old auteur has come under fire for his sexist remarks made at the film festival, where he is promoting his latest movie Venus in Fur. When asked how his view of women has changed over the years, Polanski uttered some eyebrow-raising words:
"Offering flowers to a lady has become indecent. I think to level the genders — it's purely idiotic. I think it's a result… of progress in medicine. I think that the Pill has changed greatly the woman of our times, 'masculinizing' her — how would you say it? [...] I think that it chases away the romance from our lives and that's a great pity."
As if he didn't already have enough people up in arms against him for the allegations made against him regarding the minor, Polanski surely now has many women signed up to boycott his work. Is anyone else wondering what his wife Emmanuelle Seigner thinks of all this?
Read More

| Jezebel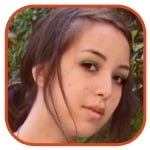 Posted by Robin Paulson Categories: Drama, Thrillers, Filmmaking, New Releases,
Though Ryan Gosling wasn't at Cannes to share the brunt of the boos following the premiere of Only God Forgives, director Nicolas Winding Refn kept his cool about the negative response to their film.
When asked about whether or not he was aware of his movie being booed, Refn's initial response was, "Oh, cool." When pressed further about how he could be happy about it, the Danish filmmaker expressed that he still didn't care all that much:
"I mean, how can I expect someone to not react like this when on one hand you are dropping what you do in everyone's face and at the same time saying, 'Love me, please,' you know? You're going to get that. You know, great art — horrible thing to say — but art is meant to divide, because if it doesn't divide, it doesn't penetrate, and if it doesn't penetrate, you just consume it."
You can judge Only God Forgives for yourself when it hits theaters July 19.
Read More

| Vulture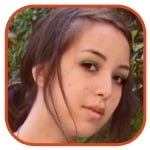 Posted by Robin Paulson Categories: Warner Bros, Action, Adaptation, Adventure, Drama, Science Fiction, Sequels, Comedy, Awards, Books, Casting, Celeb News, Celebrity Gossip, Distribution, New Releases, Trailers, Upcoming Releases, Videos,
+ Even though people are still recovering from throwing their money at Star Trek Into Darkness this weekend and Iron Man 3 the two weekends before that, Warner Bros. wanted to remind them that they still ought to spend even more of it on Man of Steel, which comes out next month. Hence, the new trailer.
+ Justin Timberlake has proven to everyone each time he's showed up to the Cannes Film Festival that he's not only one of the most talented musicians, dancers, and actors around today, but that he dresses better than anyone else. No, really.
+ Now that Mandy Patinkin has signed on to star in Zach Braff's Kickstarter-funded film, stars like Kate Hudson and Anna Kendrick are taking note and jumping on the bandwagon.
+ Since it feels like years since we last heard about the film adaptation of Ender's Game, the marketing team behind the project decided to throw fans a bone by releasing a new promo poster featuring Harrison Ford and Asa Butterfield (who strangely resembles Elijah Wood in it at first glance).
Click to continue reading Cinecast: New 'Man of Steel' Trailer, Kate Hudson Cast in Zach Braff Film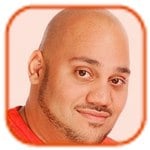 Posted by Andru Edwards Categories: Documentary, Celebrity Gossip, Filmmaking, New Releases,
Ryan Gosling used to shove movies down his pants. The Only God Forgives actor was so obsessed with cinema as a child that he would hide copies of his favorite flicks in his trousers when his mother tried to punish his bad behavior by taking them away.
Ryan made the frank confession in James Toback and Alec Baldwin's forthcoming movie-making documentary Seduced and Abandoned, which screened to positive reviews at the Cannes Film Festival this week. "I loved movies so much, sometimes, I'd shove them down the front of my pants. I liked the way they feel," he said in an interview.
The documentary - which was filmed at last year's Cannes festival in France - gives a warts-and-all insight into the process of getting movies made and follows the 30 Rock actor as he tries to schmooze producers, financiers, journalists and actors to get on board a proposed film production starring himself and Neve Campbell.
Click to continue reading Ryan Gosling Reveals Unusual Habit in 'Seduced and Abandoned' Doc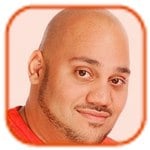 Posted by Andru Edwards Categories: Drama, Music, Celeb News, New Releases,
Justin Timberlake has been helping fellow stars enjoy the Cannes Film Festival experience.
The actor-and-musician has been at the annual event - which runs from 15 to 26 May - with his Inside Llewyn Davis cast-mates and he's been helping everyone make the most of the opportunity. At the screening of the drama on Sunday, the actors were assembled on the steps of the theater before being rushed into their seats and Justin's co-star John Goodman realized he didn't have time to get through the crowd to take a photograph of their big moment.
"As they were yanking us in I said, 'Give me your phone' and I jetted out there. I took a picture of it and brought it back in and gave it to him. Everything around here is late except for the screening of the movie," the 32-year-old star told USA Today.
Click to continue reading Justin Timberlakes Helps Co-Stars' Cannes Experience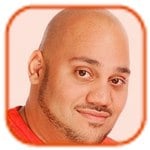 Posted by Andru Edwards Categories: Warner Bros, Adaptation, Drama, Romance, New Releases,
The Great Gatsby opened the Cannes Film Festival last night.
Several stars from the film including Leonardo DiCaprio - who plays main character Jay Gatsby - Tobey Maguire, Carey Mulligan and Amitabh Bachchan took to the red carpet in the rain for the premiere of Baz Luhrmann's drama movie to launch the 66th annual film gala.
DiCaprio looked dapper in a smart black suit and admitted taking on the lead role in the motion picture - which is based on F. Scott Fitzgerald's popular novel - carried "enormous pressure." He told BBC News, "What is so great about this novel and why people still discuss it nearly 100 years later and still have arguments about the meaning of each sentence and each word and each bit of symbolism, is because it's left up to the interpretation of you as a reader. In a way it's a recipe for disaster because so many people are going to say, 'That's not how I felt Daisy should be or how Gatsby should be.' I just looked at it as an incredible character to take on, something that was subtle in its approach but had so much depth and meaning in every single line."
Click to continue reading 'The Great Gatsby' Kicks Off Cannes Film Festival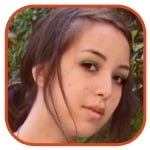 Posted by Robin Paulson Categories: Adaptation, Drama, Trailers, Upcoming Releases, Videos,
Continuing in his effort to be The Guy Who Is Perfect at Everything Imaginable, James Franco not only adapted the classic William Faulkner novel As I Lay Dying, but he decided to participate in the project both in front of and behind the camera.
Though usually co-starring with Franco in comedies like Pineapple Express and Your Highness, Danny McBride shows off his dramatic acting chops in the trailer for the film, which was released at the Cannes Film Festival.
Click to continue reading VIDEO: See James Franco's 'As I Lay Dying' Trailer
Read More

| Deadline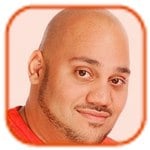 Posted by Andru Edwards Categories: Drama, Independent, Celeb News, Filmmaking, New Releases,
Kanye West thinks he has heralded the "next generation" of cinema.
The "Stronger" hitmaker premiered his film Cruel Summer at the Cannes Film Festival, in the South of France, yesterday and says the production - which has little dialogue, a musical score and seven screens depicting different images - was inspired by some of his teenage artwork.

"When I was 17 and at high school, I made a painting that had seven angles to it, to create a 360-degree picture and now I'm 34 I created something similar.
 The way we work these days is like sensory overload. Normally when watching a movie we are on the phone or texting.
 Normally we have so much going on at us, this film represents that, as there is so much going on all the time.
 We constantly need more things to look at and the seven-screen experience represents the next generation.
 I was very particular about having the screens separate, where your mind puts the screens back together, the way you put memories together.
 I'm not the best director in the world, but I had an idea that I thought would be amazing to inspire people, like a dream of one day this being the way people watch movies."
Click to continue reading Kanye West Hopes Film is Influential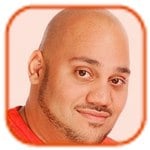 Posted by Andru Edwards Categories: Horror, Thrillers, Filmmaking, Upcoming Releases,
Eli Roth will direct horror-thriller The Green Inferno.
The Hostel actor-and-filmmaker is "very excited" about returning to directing with the movie, which he has written the script for along with Guillermo Amoedo, based on his own original story.
"I've had an amazing few years producing, writing and acting, and am very excited to get back in the director's chair. I've been working on this idea for several years, and was inspired by filming in Chile and cannot wait to get back."
Production company Worldview Entertainment announced today at the Cannes Film Festival that it has agreed to finance and produce the movie, and Eli is delighted to have company's support for his "daring and terrifying" motion picture. "Worldview backs my vision and believe in me, and is giving me the support I need and the freedom to take risks and make something daring and terrifying," he added.
Click to continue reading Eli Roth to Direct Horror Film The Green Inferno
© Gear Live Media, LLC. 2007 – User-posted content, unless source is quoted, is licensed under a Creative Commons Public Domain License. Gear Live graphics, logos, designs, page headers, button icons, videos, articles, blogs, forums, scripts and other service names are the trademarks of Gear Live Inc.