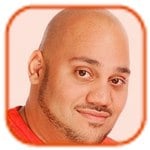 Posted by Andru Edwards Categories: Action, Adaptation, Science Fiction, Thrillers, Casting, Celeb News, Filmmaking, Upcoming Releases,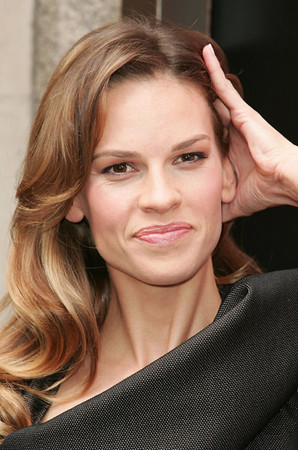 Hilary Swank will produce and star in Shrapnel. The actress will take on the lead role of a former military official who leads an uprising on the planet Venus in the year 2250 in the big screen adaptation of the graphic novel trilogy written by Nick Sagan and M. Zachary Sherman.
"I am a fan of the work that Radical Pictures are doing in the comic and action arena. Shrapnel - and specifically the character of Sam - offer me the opportunity to dive into an exciting character with many layers and depth that are rarely found in this genre," Swank said.
Radical Publishing's President Barry Levine - who is developing the movie through Radical Pictures - added, "Hilary came to Radical excited to find a project with a strong female protagonist that could show off her abilities to do action films. With Hilary being an actor's actor, Shrapnel will give a whole new definition to that type of role."
Toby Wagstaff will write the script and although it is unclear who will helm the movie, a number of top directors are reportedly interested.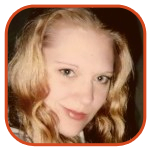 Posted by K.C. Morgan Categories: Adaptation, Music, Comedy, Casting, Celebrity Gossip, Upcoming Releases,
Forgetting Russell Brand just isn't possible anymore. When the British-born comedian hosted MTV's VMAs in 2008, he was relatively unknown. Now, he's cropping up in star-studded comedies and pulling in huge bucks at the box office. He's playing himself in Hop, the biggest movie hit of the year, and next week he'll lead Arthur to the theaters.
Now, we're hearing Brand is returning to his movie roots: he'll be playing a rock star in an upcoming film role. He played eccentric star Aldous Snow in both Forgetting Sarah Marshall and Get Him to the Greek, to much success. Rumor says that Brand is negotiating a role in Rock of Ages, a big screen adaptation of the Broadway hit of the same name. The plot centers on a 1980s rock bar in LA owned by a washed-up rocker (Alec Baldwin). Happening star Stacee Jax (Tom Cruise) will headline a concert sponsored by the bar. Reportedly, Brand will play Lonny, the bar's operator.
Mary J. Blige and Julianne Hough are already attached to the film, a gossip says that Amy Adams is in talks for another role.
Read More

| Huffington Post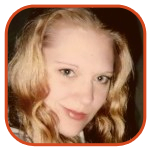 Posted by K.C. Morgan Categories: Adaptation, Drama, Political, Casting, Celeb News, Upcoming Releases,
HBO has picked Ed Harris to play Senator John McCain in Game Change, an adaptation of the novel. The movie shows an insider's point of view of the historic 2008 Presidential election.
Which means, yes, Sarah Palin will also be portrayed in the flick. The movie follows both campaigns, McCain's and Obama's. Jay Roach will return to HBO to direct the flick. He won an Emmy for HBO's Recount, the 2008 account of the 2000 Presidential election.
Harris is only 60, making him a bit young to play the elderly McCain, but the four-time Oscar nominee is sure to bring a lot to the role. As we reported, Julianne Moore will play opposite him as former Governor Sarah Palin.
Read More

| Huffington Post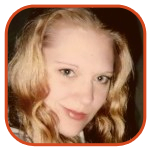 Posted by K.C. Morgan Categories: Lionsgate, Action, Adaptation, Adventure, Remakes, Trailers, Upcoming Releases,
The official trailer for the new Conan the Barbarian film adaptation is out… and it looks kind of awesome. Purists will be pleased to know the new, 3D film is a brand-new adaptation of the Robert E. Howard books, not a remake of the Schwarzenegger movie.
Conan the Barbarian comes to theaters in August.
Read More

| Perez Hilton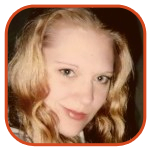 Posted by K.C. Morgan Categories: 20th Century Fox, Action, Adaptation, Adventure, Sequels, Trailers, Upcoming Releases, Videos,
The dramatic trailer for X-Men: First Class is here, and it's awesome.
The attention-getting clip focuses on the young Professor X (James McAvoy) and the young Magneto (Michael Fassbender). Other familiar X-Men present in the trailer include Mystique (Jennifer Lawrence) and Beast (Nicholas Hoult).
Read More

| JoBlo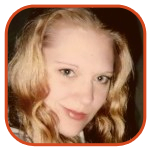 Posted by K.C. Morgan Categories: Adaptation, Casting, Celebrity Gossip, Upcoming Releases,
We've never really seen her be a villain . . . but, we're pretty sure she'll nail it. Hollywood A-lister Julia Roberts has just signed up to play the evil Queen in the new film adaptation of Snow White -- and no, this isn't voice-over work.
Relativity Media isn't making this one for young kids and family audiences. Their version of the well-known fairy tale will "will eschew the traditional story in favor of a more modern tale full of comedy and adventure." And while that sounds pretty dismal to us, we're willing to hold off on judgment and hold out hope. After all, Julia Roberts is involved.
Snow White is about to get a huge boost in popular culture, which may be good news for those who are tired of Disney's animated 1937 joint. Charlize Theron will play the Queen in Universal's Snow White and The Huntsman, and Disney is also planning a new adaptation of the original German fairy tale by the Brothers Grimm.
Roberts will go to work on the film sometime in April, and it's scheduled for release in June 2012.
Read More

| The Huffington Post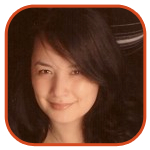 Posted by Veronica Santiago Categories: Paramount, Adaptation, Comedy, Casting, Celeb News, Scripts, Upcoming Releases,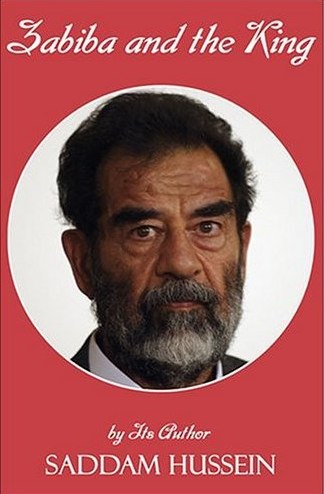 And I thought Sacha Baron Cohen playing Freddie Mercury was interesting.
It's been announced that Cohen will also star in The Dictator, an adaptation of Zabibah and The King. That's a novel penned by Saddam Hussein (and/or his ghost writers) in 2000.
The story about a woman who is raped by her cruel husband is believed to be an allegory about the United States' invasion of Iraq.
Paramount Pictures describes the "comedy" as "the heroic story of a dictator who risked his life to ensure that democracy would never come to the country he so lovingly oppressed."
That "heroic" dictator, named Hussein, is the role Cohen will play.
The movie, also being written by Cohen, will debut on May 11, 2012. Larry Charles (Borat, Bruno) will direct Cohen in this feature.
Read More

| MTV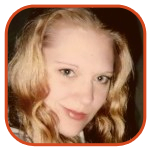 Posted by K.C. Morgan Categories: Adaptation, Horror, Remakes, Casting,
He's played crazy, he's played brilliant, he's even played opposite Angelina Jolie -- and now, Johnny Depp is ready to make us fall in love with the vampire craze all over again.
Depp will star in Dark Shadows, a big screen version of the series that originally ran on ABC from 1966 to 1971.
In its time, Shadows was an unprecedented show that featured ghosts, witches, werewolves and many other supernatural elements, not to mention a revolving door of actors. The series hit its stride with the introduction of Barnabas Collins, a vampire played by Jonathon Frid.
Depp and longtime pal/director Tim Burton were both fans of the series. (Are you surprised?) Speaking of which, the duo will come back together for the flick. Burton plans to direct Depp in the role of Collins … just as soon as he's finished playing a rum-soaked, bowlegged pirate for Disney.
Read More

| CNN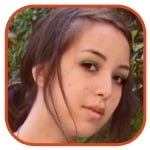 Posted by Robin Paulson Categories: Fox Searchlight, Action, Adaptation, Adventure, Romance, Thrillers, Trailers, Upcoming Releases, Videos,
Danny Boyle finally releases 127 Hours—a follow-up to his 2008 (multiple) Oscar-winning film Slumdog Millionaire—starring James Franco as real-life mountain climber Aron Ralston who gets trapped in a canyon and reconsiders his outlook on life while fighting to survive.
Boyle's fast-paced, electric storytelling and Franco's charm (and looks) definitely draw me into the story, but do we really need to be reminded of all the films Boyle's done? There is such a thing as IMDB… I'm also glad to see that Franco has moved on from his General Hospital gig.
The film, which also stars Kate Mara, Lizzy Caplan, Amber Tamblyn, and Clemence Posey, hits theaters on November 5.
Read More

| Trailer Addict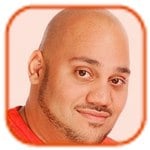 Posted by Andru Edwards Categories: Adaptation, Drama, Casting, Celeb News, Filmmaking, Rumors, Scripts,
Sandra Bullock is in negotiations to star in Extremely Loud and Incredibly Close.
The 46-year-old star, who this year won the Best Actress Oscar for her role in The Blind Side, is in talks alongside Tom Hanks to star in the project, an adaptation of the 2005 dramatic novel by Jonathan Safran Foer.
If Bullock signs on to star in the movie, it will be her first film since her Academy Award-winning performance. The film tells the tale of an intelligent nine year old - who has yet to be cast in the Stephen Daldry-directed project - who begins searching for a lock to match a key given to him by his father prior to his death in the New York terrorist attacks of September 11, 2001.
Bullock and Hanks would play the child's parents in the movie, which if locked would see them filming in January 2011. Screenwriter Eric Roth has adapted the book, which Scott Rudin being lined up to produce.
© Gear Live Media, LLC. 2007 – User-posted content, unless source is quoted, is licensed under a Creative Commons Public Domain License. Gear Live graphics, logos, designs, page headers, button icons, videos, articles, blogs, forums, scripts and other service names are the trademarks of Gear Live Inc.