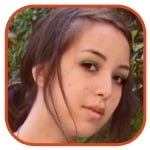 Posted by Robin Paulson Categories: Warner Bros, Action, Adaptation, Drama, Music, Musicals, Romance, Science Fiction, Sequels, Comedy, Thrillers, Awards, Casting, Celeb News, Celebrity Gossip, Scripts, Trailers, Upcoming Releases, Videos,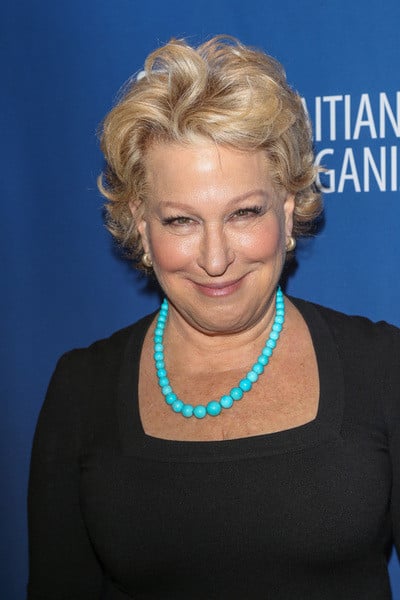 + Seth Green - whom you may recall from Robot Chicken, Family Guy, and Austin Powers - gives Larry King a compelling explanation as to why Ben Affleck is a poor choice as Batman in the upcoming Batman Vs. Superman film.
+ Bette Midler is set to appear at this Oscars this year - additionally, she'll be singing for the first time!
+ Pushing Daisies creator Bryan Fuller is in talks with Warner Bros. and Barry Sonnenfeld to adapt the short-lived (and much-loved!) ABC series into a musical for Broadway, which would star Pushing Daisies alum Kristin Chenoweth. Fuller says that he is also contemplating a film adaptation.
+ Michael Patrick King, who wrote for the Sex and the City series and directed both film adaptations, says that there's one more story to tell for Carrie, Charlotte, Miranda, and Samantha - greatly hinting at the possibility of a third film.
Click to continue reading Cinecast: Seth Green on Affleck's Batman, 'Pushing Daisies' Musical, 'SATC 3'?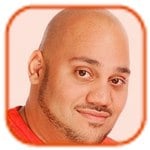 Posted by Andru Edwards Categories: Paramount, Biopics, Period, Comedy, Celeb News, Filmmaking, New Releases,
Leonardo DiCaprio needed "a lot of chiropractic work" after filming The Wolf of Wall Street.
The 39-year-old actress portrays notorious stockbroker Jordan Belfort in the movie, and he was advised by the banker on how to act in a scene where he had to crawl to a car while on drugs - and he found mimicking his moves incredibly painful.
"I didn't know anything about Quaaludes, and he had taken a tremendous amount of them. I videotaped him on the floor, rolling around, and he really articulated to me that you have every intention of going to a certain destination, but your body doesn't go along with you. We shot it for, like, a week, and it was a lot of chiropractic work for me because it was incredibly painful," he told The New York Post.
Meanwhile, Leonardo's co-star Jonah Hill admits he wouldn't use the expletive-filled language of the movie in his everyday life: "I'm happy to be in Scorsese's movie. I try not to use those phrases at home. But the script's so brutally honest I didn't mind saying them.
Click to continue reading Leonardo DiCaprio Reveals Filming Agony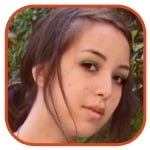 Posted by Robin Paulson Categories: Columbia Pictures, MGM, Action, Sequels, Comedy, Casting, Celeb News, Rumors, Upcoming Releases,
How could the sequel to 21 Jump Street top its predecessor's Johnny Depp cameo? Simple: cast Brad Pitt!
The 12 Years a Slave producer and star is joining forces (for a little screen time, anyway) with his Moneyball co-star Jonah Hill in the upcoming sequel to the 2012 film adaptation of the 80's television series. Though Pitt is known for dramas and thrillers, funnyman Hill was able to coax the 50-year-old star into appearing in 22 Jump Street.
Pitt's cameo sees him as a lowly librarian when Hill and co-star Channing Tatum come across him as he puts on a poor acting performance. "The scene is very funny and the guys had a great time doing it. Brad was a great sport and the producers were thrilled that he took part," an insider said. While the proverbial beans seem to have been spilled with Pitt's cameo (unlike Depp's, which was suspected but never confirmed prior to release of the first film), the Oscar-nominated actor is sure to still deliver the laughs.
22 Jump Street hits theaters on June 13, 2014.
Read More

| Daily Mail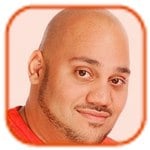 Posted by Andru Edwards Categories: Paramount, Biopics, Drama, Comedy, Celeb News, Filmmaking, Upcoming Releases,
Jonah Hill has confirmed Leonardo DiCaprio was throwing up on the set of The Wolf of Wall Street.
The actor decided to take revenge on his co-star for "basically beat[ing] the c**p" out of him for six months while filming Martin Scorsese's new black comedy, and tricked Leonardo into eating so much sushi that the A-list actor was "throwing up into a waste bin."
Jonah used his improvisation skills to insist, "No, you have it," in every take of a scene in which his character was supposed to scoff the Japanese delicacy, and the raw fish obviously didn't agree with Leonardo. When asked if the Titanic hunk had got his own back yet, Jonah joked to E! News, "Well, now he is! Since you asked him that question he's probably going to beat me up again!"
Aside from the vomit-inducing prank, Jonah claims the pair got on brilliantly while making the film based on New York stockbroker Jordan Belfort's memoir and believes their chemistry shines through on screen. "No, he's the greatest. I was really happy with how [his and Leo's characters'] relationship is, you know the business partners and best friends, and I think if I didn't love and respect Leo and have that love for him, that wouldn't have come through as much as it did," Jonah explained.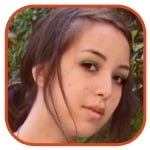 Posted by Robin Paulson Categories: Columbia Pictures, Weinstein Company, Action, Period, Trailers, Upcoming Releases, Videos,
Christmas brings joy to many -- even moreso for fans of Quentin Tarantino, whose latest film Django Unchained is set to debut on the winter holiday. After viewing the film's second trailer (seen above), however, I can't say that I'm as excited as I typically find myself with a Tarantino release.
It could be that I just don't buy Leonardo DiCaprio as a villainous, eyeliner-sporting slave owner? Or perhaps it's the intended-to-be-humorous quips from Christoph Waltz and Jonah Hill that didn't impress me? Check out the trailer and let me know what you think!
Read More

| The Hollywood Reporter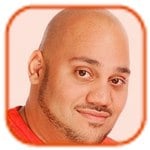 Posted by Andru Edwards Categories: Columbia Pictures, Action, Drama, Romance, Casting, Upcoming Releases,
Jonah Hill has signed up for 'Django Unchained'.
The 21 Jump Street star previously turned down a role in the spaghetti western movie - which will be directed by Quentin Tarantino - due to scheduling conflicts but he is now able to play a different character, who is as yet unknown, in the film.
Jonah rejected the role of Scotty Harmony, who loses the titular character Django's (Jamie Foxx) slave wife Broomhilda (Kerry Washington) to evil plantation owner Calvin Candie - who is played by Leonardo DiCaprio - which results in him being involved in a showdown with the slave-turned-bounty hunter.
The drama film focuses on Django's quest to recover his wife from Calvin - who runs club Candyland, where his spouse and other female slaves are exploited as sex objects - and Samuel L. Jackson, Christoph Waltz and James Russo have also signed up for the motion picture.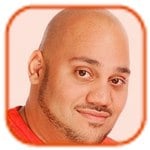 Posted by Andru Edwards Categories: 20th Century Fox, Sony, Drama, Comedy, Casting, Celeb News, New Releases,
Jonah Hill thinks actors taken "seriously" if they are in good shape.
The 28-year-old actor has been working out to get fitter for his forthcoming movie roles because he believes it is a "sign of maturity" if people are healthy, and he isn't happy that he most praise he has ever received came when he was "big" in 2011 sports drama Moneyball.
"I think there are a lot of talented dramatic actors who are all different shapes and sizes. I think as I mature in many different ways - physically, emotionally, literally grow older - I think different roles are afforded to me and I think as my resume matures... I was big in Moneyball and that's the most praise I got for a performance. I don't think like that. I think it is about the work you are doing. Getting in better shape is a sign of maturity. I think you are taken seriously. I think Bennett Miller said that about me, 'That I could tell he wanted to shed his skin and get out of whatever box he is in.' I didn't think about that at the time but when he said that I was like... Oh! A very insightful guy."
Click to continue reading Jonah Hill: Healthier Actors Get Taken More Seriously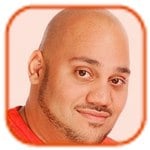 Posted by Andru Edwards Categories: Columbia Pictures, MGM, Action, Comedy, Celeb News, New Releases,
Johnny Depp's 21 Jump Street cameo was "crucial" to the movie.
Star and executive producer Jonah Hill says he always wanted Johnny to make an appearance in the big screen adaptation of the TV show which made him famous and believes the Hollywood hunk found it "cathartic" as he left the show after the fourth season:
"It's like stepping into the Star Wars world, and trying to avoid Darth Vadar. It was pretty crucial to me that Johnny came on board for a cameo. Once he agreed, it was a case of finding a funny way to do it. I reckon most people - if not all - will be hard-pressed to spot him until he steps forward. Johnny's a great sport, and always up for a laugh, so, he was pretty much game for anything. In the end, he felt it was cathartic too, a chance to say sorry, in a way, to his co-stars for bailing on them."
Jonah always wanted to see a big screen adaptation of the show and is thrilled he is the one who has made it happen: "In America, the show was a very big deal. And it was such a neat idea for a comedy, I always had it in the back of my mind that someone should try and bring it to the big screen one day. I never thought it would be me. Well, I say that, but I was always secretly hoping it would be me, of course."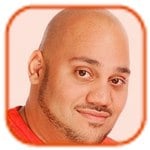 Posted by Andru Edwards Categories: Columbia Pictures, MGM, Action, Remakes, Comedy, Celeb News, Filmmaking, New Releases,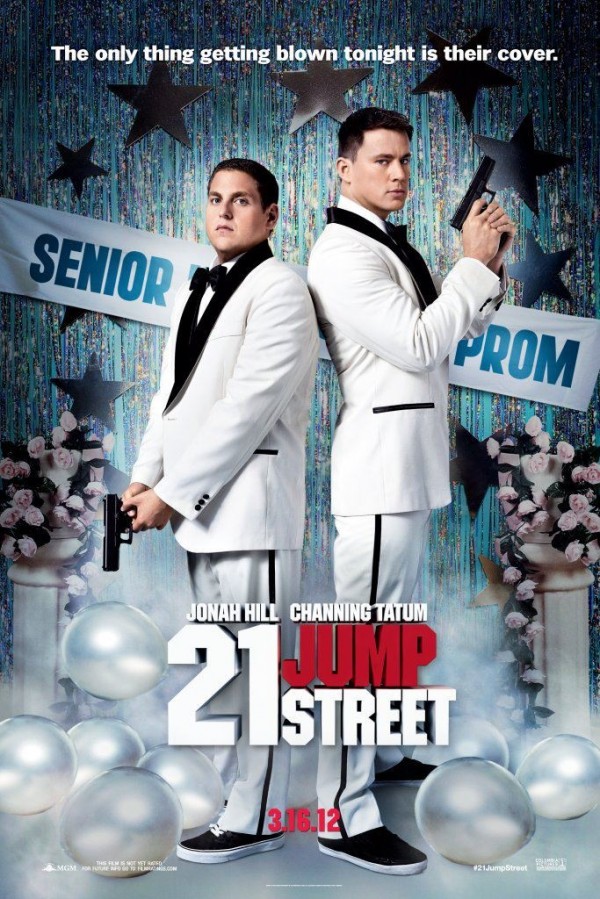 Jonah Hill thinks Channing Tatum was "perfect" for the role of Greg Jenko in 21 Jump Steet.
The 28-year-old actor - who co-wrote the script for new action comedy - explained the GI Joe: The Rise of Cobra star was the only person who would be "ballsy" enough to take on the part of the undercover police officer.
"We pictured it would be me and an action star. That was kind of the idea, we wanted someone who was known for action movies who was willing to play with that persona and be in a totally different kind of film. And Channing is the best person working in that field I think, and he was ballsy enough to take a leap of faith and do something different," he said.
Jonah admitted filming 21 Jump Street - which is based on the 80s TV show of the same name - often resulted in a number of impromptu scenes coming about as a consequence of the duo constantly "messing around" on set.
Click to continue reading Jonah Hill Praises 'Perfect' Channing Tatum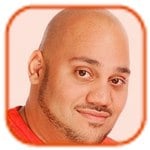 Posted by Andru Edwards Categories: Adaptation, Casting, Celeb News, Upcoming Releases,
Jonah Hill and James Franco are teaming up for True Story.
The Moneyball star and the 127 Hours actor will appear in the movie adaptation of Michael Finkel's memoir which will see Jonah play the writer who establishes a connection with captured criminal Christian Longo (James) after it is revealed he had been using Finkel's identity while on the run. When Finkel's employers The New York Times fired him the day after Longo's arrest amid claims he had falsified parts of a recent investigative article, the writer tried to redeem himself through interviews with Longo, who refused to speak to any other journalist.
Click to continue reading Jonah Hill and James Franco To Star in True Story
© Gear Live Media, LLC. 2007 – User-posted content, unless source is quoted, is licensed under a Creative Commons Public Domain License. Gear Live graphics, logos, designs, page headers, button icons, videos, articles, blogs, forums, scripts and other service names are the trademarks of Gear Live Inc.