Essential Mind Camp Info!
Looking for the quick info on Seattle Mind Camp, and what exactly it is? We've collected the most important information right here for you: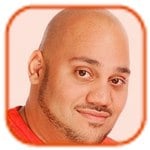 Tweet
Posted by Andru Edwards Categories: Upcoming, Announcements,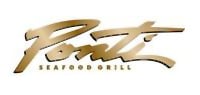 Curious about what you'll be eating at the next Seattle Mind Camp event? Well, allow me to tell you. Lunch and dinner are being catered by the local Ponti Seafood Grill, who've gone out of their way to put together a menu that meets the needs of vegetarians, those who can't eat gluten, and regular old people who eat anything. First up, lunch:
LUNCH BUFFET
Sliced Baguette
Cold Sliced Grilled Chicken
Soba Noodle Salad with shaved carrots, scallions, sesame vinaigrette
Orzo Pasta with arugula pesto, cherry tomatoes and pinenuts
Vegetable Crudite with green goddess dressing
Freshly Baked Brownies
Did you catch that? Freshly. Baked. Brownies. I'm in. Then, of course, there's dinner. The dinner sponsor is Nokia's Share on Ovi, and they'll also be giving away a Nokia N78 as well during dinnertime.
DINNER BUFFET
Handmade Flatbread with carmelized onions
Carrot Ginger Soup
Salad Bar: Light Smoked Coho Salmon, Grilled Wild Prawns, Chopped Romaine, Herb Croutons, Cherry Tomatoes, Cucumbers, Red Onion, Capers Choice of: Classic Caesar Dressing, Caper Vinaigrette
Sliced Baguette
Vegetarian Penne Pesto Pasta with grilled carrots, zucchini, squash, toasted garlic
Warm chocolate-chip cookies
Seasonal Fresh Fruit
See? Told you…delicious.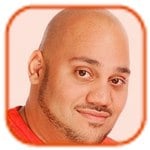 Tweet
Posted by Andru Edwards Categories: Sponsors,

Nokia's got dinner covered, and we wanted to throw a big "Thanks!" their way for doing so. The company, based in Finland, just opened up an office locally in Kirkland, and they are looking for a few good people. You can get details below. Oh, and they'll also be giving away a mobile phone at the event, details to come. Here's a look at the Mind Camp 5.0 lunch and dinner menus, catered by Ponti Seafood Grill.
Nokia, based in Espoo, Finland, has opened a new office in Puget Sound with Share on Ovi, a new, free personal media sharing community that makes it easy to upload, manage and share photos, videos and more through a mobile phone or desktop PC. Meaning "door" in Finnish, Ovi is Nokia's "Internet Gateway" and Share on Ovi offers a community where anyone can socialize around the most meaningful aspects of their lives, the moments they capture every day. With unlimited free storage for media the service frees up people to share their experience anytime and anywhere.

Located in Kirkland, WA the site is host to a "technical center of excellence" where a rapidly growing development and delivery team design service and client software on the latest open source platforms. These are key components in Nokia's broader Internet services vision of providing seamless access to information, entertainment and social networks at any time, anywhere, from any connected device, in any way that you choose. In Development and Delivery, you can be part of creating the future of all Nokia personal media sharing services!

To sign up for an account, please visit http://share.ovi.com

To be considered for career opportunities in J2ME, Web Development or Java SDET send your resume to: ext-aimee.cook@nokia.com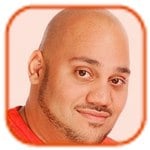 Tweet
Posted by Andru Edwards Categories: Sponsors,

We want to thank Bungee Labs for stepping up to support the effort behind Seattle Mind Camp 5.0!
Bungee Labs is creator of the Bungee Connect web application development and hosting platform-as-a-service (PaaS), a single environment for building and delivering a new class of interactive rich web applications and user experiences. Bungee Connect facilitates rapid integration of web services and databases (public and private), eliminates programming for Ajax interactivity, and enables instantaneous application deployment for end-user use. Bungee Connect eliminates significant time and cost across the entire application lifecycle. Bungee-powered apps can be instantly deployed on the Bungee Grid multi-tenant grid infrastructure or on a Bungee Application Server running on self-managed infrastructure. Bungee Connect is the most extensive implementation of a PaaS. A privately held company, Bungee Labs is backed by North Bridge Venture Partners, Venrock Associates and Epic Ventures. Visit www.bungeelabs.com.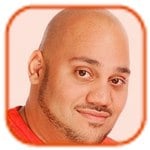 Tweet
Posted by Andru Edwards Categories: Sponsors,

We want to thank Microsoft's WIndows Live division for stepping up as one of our sponsors for Mind Camp 5.0:
Live Search, http://www.live.com, is one of the leading search engines on the web helping more than 185 million people each month quickly find, view, organize and preview search results. Microsoft is committed to delivering a better search experience and value for consumers and advertisers. With a simple, easy to use design and advanced tools, Live Search provides relevant search query results across entertainment, travel, news, shopping, local, and health categories.
Read More

|
Live Search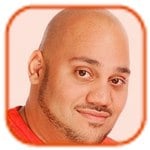 Tweet
Posted by Andru Edwards Categories: Upcoming, Announcements,
When you guys said you wanted us to go back to the 24-hour format for Mind Camp, we decided to make sure that happened, no matter how long it took to find the appropriate venue. Thanks to Mind Camp attendee Scott Bright, we've got it - Synapse, located in downtown Seattle. Never heard of Synapse? Well, that's kinda the point - they do some amazing things there, but no one knows it. They also just happen to have an amazing space for us to use for a 24-hour Mind Camp event. So it's on.
Seattle Mind Camp 5.0 will start on November 22 at 11:00 AM, and will conclude the following morning, November 23 at 10:00 AM.
Here's the address:
Synapse
1511 6th Ave
Seattle, WA 98101
View Google Map
Here's the Facebook event page.
Go ahead and spread the word, we think this will be the best Mind Camp event we've ever done, because the space is casual, and fits in perfectly with the things we want to do. Plus, they have some really cool stuff to show off. You gonna be there?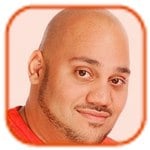 Tweet
Posted by Andru Edwards Categories: Sponsors, Upcoming,
Pathable has given us access to their conference (and unconference) attendee planning tool, which we are going to be using to match people with others who share common interests, print badges, plan sessions, and more.
Pathable (http://www.pathable.com/) is an easy-to-use, private on-line community / directory for events. Attendees and sponsors create short profiles, then use the system to meet other attendees and to start conversations with them, pre-networking before the conference begins. For attendees, it's a great way to make sure you make the kind of valuable connections you go to these types of events for, and for event hosts, it's an essential part of making sure your attendees and sponsors get the value they need out of your event.
Seriously, this is some really good stuff. Check out a video introduction of how it all works, after the break.
Click to continue reading Mind Camp Sponsor: Pathable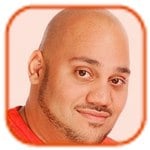 Tweet
Posted by Andru Edwards Categories: Upcoming, Announcements,
Alright gang, I know we've been waiting a while to secure sponsorship to move forward with Seattle Mind Camp 5.0. I am happy to announce that we have secured it! Now all we need is a venue. The last place we used, the Tukwila Community Center, doesn't have a weekend open for us until sometime in November. Even if we went with that, there would be a few rooms that we wouldn't have access to if we did a 24-hour event. So the question is, are you guys okay with an event that is less than 24 hours (say, around 14 hours instead?) if it means we get to hold the event in a fantastic venue? Or should we look elsewhere for a place that would allow us to return to the full 24-hour format?
If we should look at other venues, suggestions are always more than welcome. Hit us in the comments with your thoughts!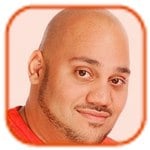 Tweet
Posted by Andru Edwards Categories: Upcoming, Announcements,
I wanted to follow up from the email I sent out a couple of weeks ago to those of you who have purchased a ticket to Mind Camp 5.0 already. Since we weren't able to raise enough sponsorship to cover the cost of the event, we will be delaying it. As it turns out, the usual companies who would sponsor have pretty much all spent their budget on CES, which takes place the week before Mind Camp would have.
I am in talks with the venue to see what date we can push back to - I am thinking it is going to be mid-March, so about an 8 week delay. This will (hopefully) give us a little more time to firm up sponsorship so we can get things paid for. As far as Mind Camp 5.0 goes, we have so far only signed one sponsor - TrenchMice at $500. A big thank you goes out to them.
If you've already paid for a ticket and want a refund, just drop me an email, and I will issue you one immediately. Otherwise, your ticket will simply be transferred and will be good for the newly chosen date. Once I found out when that will be, I will let you guys know.
In the meantime, if you have contacts at any local companies that you believe would benefit from supporting the event, please send them my way. Feel free to get back to me with any questions, and have a happy holiday!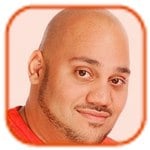 Tweet
Posted by Andru Edwards Categories: Upcoming, Announcements,
If you are thinking about coming to the next Seattle Mind Camp event, scheduled to take place on January 19-20 at the Tukwila Community Center, we have Early Bird tickets available through November 30. You can head to the Mind Camp registration page to make your purchase, which hooks you up with a 25% discount off of the normal fee. This next Seattle Mind Camp goes back to its roots, returning to the normal 24-hour long format.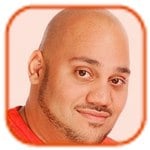 Tweet
Posted by Andru Edwards Categories: Sponsors, Upcoming, Announcements,
A big thank you goes to TrenchMice for once again stepping up to the plate and sponsoring Mind Camp 5.0 - turns out, they are the first company to do so, and for that, we are grateful. TrenchMice is a community forum that gives you opinions, news, and rumors about companies, bosses, and employers. It's the place to safely speak your mind when a company does something brilliant, or brilliantly moronic. And where you can find out the inside story about a company before you accept their job offer.
The site's content comes from visitors, blogs, and other web sources. Members' posts can be anonymous.
TrenchMice.com is proud to sponsor Mind Camp 5.0! Visit TrenchMice for more info.
Read More

| TrenchMice

© Gear Live Media, LLC. 2007 – User-posted content, unless source is quoted, is licensed under a Creative Commons Public Domain License. Gear Live graphics, logos, designs, page headers, button icons, videos, articles, blogs, forums, scripts and other service names are the trademarks of Gear Live Inc.