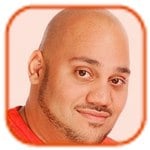 Posted by Andru Edwards Categories: Models,
Claudia Schiffer didn't party during the 90s when she found fame.
The 43-year-old model insists she was "innocent" and didn't really embrace the rock 'n' roll lifestyle like many other models did, and instead she chose to go home after fashion shows. "I didn't really go to the parties - I'd go home after the shows. A lot of bad things can happen at fashion parties, but I wasn't aware of that at the time. I was so innocent. I wasn't aware that people were taking drugs around me and I was never offered anything. And I didn't like the taste of cigarettes or alcohol," she told the UK's Marie Claire.
Although she's doesn't regularly talk to many models from her era, catwalk stars such as Eva Herzigova, Helena Christensen and Nadja Auermann, when they do reconnect they can just pick their relationship up from where they left it.
Claudia - who is married to director Matthew Vaughn, with whom she has three children, son Caspar, 10, daughter Clementine, nine, and daughter Cosima, three - added, "Very occasionally. We're still in contact via e-mail. I might be in LA and e-mail Cindy or see Eva in London. It's very sporadic, but when I see them I can still talk to them and pick up where we left off. That's the kind of bond that I don't think will ever break. Even though there was a large amount of competition, there was also a camaraderie and we knew that we were part of that club that was very special."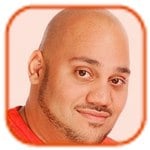 Posted by Andru Edwards Categories: Fashion Designers, Models,
Claudia Schiffer stars in an update of her iconic 1989 Guess shot to celebrate the company's 30th anniversary.
The photo of the supermodel - wearing nothing but a bustier, gold hoop earrings and with her blonde locks blowing across her face - boosted the brand enormously and her new shoot saw her reunited with its photographer, Ellen von Unwerth.
"She was a turning point of Guess, she was a turning point of Ellen's career, Guess was a turning point of a life for Claudia," said Paul Marciano, chief executive officer and creative director of Guess.
Although the shot didn't feature a pair of the denim jeans the company is most famous for, Paul added that it "made her career in my view, and that made Guess a different company. Everybody talked about the Guess Girl."
Claudia featured in six campaigns for the company from 1989 to 1991, and is still very fond of the brand.
Click to continue reading Claudia Schiffer Updates Iconic Guess Shot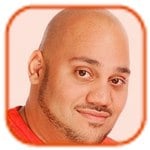 Posted by Andru Edwards Categories: Celebrities, Fashion Designers, Fashion Shows, Models, News,
Keira Knightley was among the many stars who turned out for Chanel's Paris Fashion Week show today.
The British actress, who has been a muse for the iconic French fashion house's creative director Karl Lagerfeld, joined a whole host of high-profile names for the event at the city's Grand Palais. Keira's fellow muse Lily Allen - who was handpicked by Lagerfeld to front the label's Fall/Winter 2009 handbag collection - was also in attendance at the star-studded event, with actress Rachel Bilson and supermodel Claudia Schiffer also taking to the front row.
The Palace of Versailles was recreated inside the Grand Palais especially for the fashion showcase, with more than 80 models parading Chanel's new creations up and down the runway. Despite a new modern take, the classic Chanel suit made a re-emergence on the Parisian catwalk, while pretty pastels, feathers and dramatic gothic-inspired pieces played a key role in the Spring/Summer 2011 collection.
Meanwhile, Ines de la Fressange - the fashion house's original muse - marked her first return to the Chanel catwalk in 21 years by taking to the runway in a black floor-length chiffon gown and gold costume jewelery, while being greeted by a rapturous applause by the audience.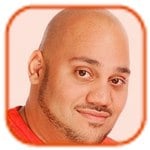 Posted by Andru Edwards Categories: Celebrities, Fashion Designers, Fashion Shows, News,
Florence Welch was among the stars who turned out for YSL's Paris Fashion Week show last night.
The British singer joined the likes of supermodel Claudia Schiffer and Jade Jagger on the front row to view the French designer's ready to wear Spring/Summer 2011 collection. Bold colors paired with smart tailoring proved a popular choice for Yves Saint Laurent, with chiffon blouses, silk jumpsuits and belted evening dresses making for a feminine, yet sharp, look.
Click to continue reading Stars Turn Out For YSL, Dior, McCartney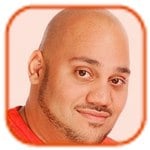 Posted by Andru Edwards Categories: Fashion Designers, Fashion Shows, Models, News,
Supermodel Claudia Schiffer is to launch her own cashmere collection.
The model-turned-designer has teamed up with German knitwear brand Iris von Arnim (IvA) to create a range, which will represent her personal ethos and style.
"I have been looking for the right partnership for a very long time and I feel very lucky to have found it with IvA. We have the same inherent values and I was delighted to find a company that was able to interpret my vision."
"Claudia is a global fashion icon, a woman with impeccable taste who has a strong vision and knows exactly what she wants for her line. We are thrilled to be working together and very much looking forward to the future," the company added.
The mother-of-three has previously spoken of her desire to create her own fashion line, but would only design clothes she would wear: "I have been approached so many times over the last 20 years but it has never been the right time. Now, I would consider it but it would have to be the right thing. They would need to be clothes that I would want to wear."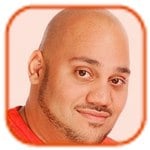 Posted by Andru Edwards Categories: Celebrities, Fashion Designers, Fashion Shows,
Roy Storch would love to dress Natalie Portman.
The up-and-coming designer, who showcased his Spring/Summer collection at London's Century Club on Monday as part of London Fashion Week, says he would be thrilled to see the stunning actress in one of his creations because she always looks so beautifully turned out.
"I would love to see someone like Natalie Portman in my dresses or maybe Charlize Theron. My style as far as a designer is concerned, is someone who dresses a person that is comfortable with what they're doing, and they know what they like, they know their style. You can say, 'Oh, here comes Natalie,' and she's dressed beautifully and she has her own unique style. I would also really love to dress Marion Cotillard - she is so chic. Also if I could have supermodel wear my clothes, it would have to be Claudia Schiffer."
Despite being keen to dress famous women, Roy's main aim with his collection is to make sure any female wearing one of his designs feels great in them: "With my design inspirations, I go back to Madeleine Vionnet, Balenciaga and I was taught in their way. My work really reflects a bit of Balenciaga and Madeleine Vionnet. I want women to feel great in my clothes no matter what their size.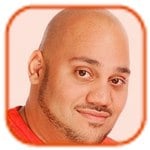 Posted by Andru Edwards Categories: Celebrities, Fashion Designers, Models, News,
Supermodel Naomi Campbell was honored by Domenico Dolce and Stefano Gabbana last night.
The Italian designers held a party for Campbell at the Dolce & Gabbana flagship store in London's Bond Street to celebrate her 25 years in the fashion industry, where they heaped praise on the 40-year-old beauty. "Besides being one of our favorite models, Naomi is also a great friend and a special woman. What matters to us, and what we would like to celebrate, are the private moments we shared and that allowed us to know her generosity, her funny jokes and being always ready to help those who needed it," said Dolce and Gabbana.
As well as celebrating her success, the party also helped raise money for flood victims in Pakistan by 14 signing a Dolce & Gabbana T-Shirts with her print on it, which will go on sale. The proceeds will go to flood victims through Naomi's Fashion For Relief charity and she said she aims to raise as much money as she can. "I think not just of this disaster but all the ones over the last three years."
Other guests at the exclusive party included Lily Allen, Claudia Schiffer and Elizabeth Hurley.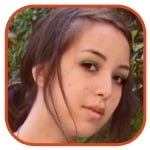 Posted by Robin Paulson Categories: Celebrities, Editorials, Fashion Designers, Health & Beauty, News,
—Claudia Schiffer and Karl Lagerfeld team up for the zillionth time to honor German magazine Stern Fotografie's 60th issue. Oh, and Claudia is on six different covers, two of which she is a different ethnicity and one of which she happens to portray a man. Those crazy Germans!
—Givenchy truly must have magical powers: Facebook trashing mother and sometimes lesbian lover to Kate Moss, Courtney Love, was seen at a MOMA event hosted by the fashion house looking like an A-list starlet!
—Wannabe-sex symbol Miley Cyrus showcased her stomach at a recent concert in Portugal over the weekend, sporting half a Cheap Trick t-shirt and entirely too many belts that served no purpose for her hot pants. Has no one pointed out to her that she looks like a trashy, bad mess?
—Cameron Diaz covers British Vogue, where she states that humans need sex and that "it's what we're here to do."
—Philip Treacy has thrown his hat in the ring for Brad Pitt to portray him in the Isabella Blow biopic: "Acting isn't my forte. If I could pick anyone I'd run with Brad Pitt but it's wishful thinking and perhaps not very likely I know."
Click to continue reading Items Du Jour: Courtney Love Cleans Up, Philip Treacy Wants Brad Pitt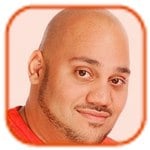 Posted by Andru Edwards Categories: Celebrities, Models, News,
It's getting crowded in a certain supermodel's home: Claudia Schiffer has become a mother for the third time.
Current German Vogue's cover model - who already has seven-year-old son Caspar and five-year-old daughter Clementine with husband Matthew Vaughn - gave birth to a little girl on Friday at London's Portland Hospital.
A statement from the couple said, "Claudia Schiffer and Matthew Vaughn are proud to announce the birth of their baby daughter who was born on Friday May 14 in the early afternoon." The baby's name is yet to be announced.
During her pregnancy, the 39-year-old beauty revealed she had been craving beer but was sticking to the safe non-alcoholic version: "I have cravings like any other pregnant woman, but I like to drink beer. Non-alcoholic beer!"
Click to continue reading Claudia Schiffer Welcomes Third Child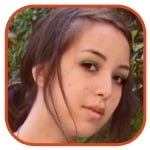 Posted by Robin Paulson Categories: Celebrities, Editorials, Fashion Designers, Fashion Shows, Health & Beauty, Models, News, Rumors,
- After all of his critically well-received runway shows, Gareth Pugh is finally set to open his first store next month in Hong Kong. In China—really?
- Miranda Kerr continues on her path to high fashion domination with her i-D cover, in whichshe looks like an extraterrestrial version of Coco Rocha.
- Christina Aguilera explains why she loves latex, despite the fact that she's not wearing it (or much of anything, actually) on her latest GQ cover.
- If Kim Kardashian can do it—how about you? The Beauty Bean founder wants to initiate Makeup-Free Mondays. Will you be showing off your natural, fresh face to your co-workers?
- More pictures from inside German Vogue feature pregnant Claudia Schiffer, shot by Ellen von Unwerth. The 39 year-old model is making a certain few young, celebrity moms look pretty bad.
- Hold the burger, please: Paris Hilton kicks her fast food habit to make way for her bikini body. Now you know what the heiress has been up to lately!
Click to continue reading Items Du Jour: Miranda Goes High Fashion, Christina Loves Latex, and Terry in Hot Water
© Gear Live Media, LLC. 2007 – User-posted content, unless source is quoted, is licensed under a Creative Commons Public Domain License. Gear Live graphics, logos, designs, page headers, button icons, videos, articles, blogs, forums, scripts and other service names are the trademarks of Gear Live Inc.