Posted by Scott Sargent Categories: Editorial, H2H, Props, Sleepers, Talent, Waiver Pick Ups, San Antonio Spurs,
Over his past six games, San Antonio's Matt Bonner is quietly averaging 12 points, eight rebounds, and two three-point field goals made. Add in his 80 percent free throw stroke, and deeper league teams looking for some small ball help may want to ginger up their roster.
Superman wears Matt Bonner pajamas.

Posted by Scott Sargent Categories: Free Agency, Props, Rookies, Sleepers, Talent, Waiver Pick Ups, Seattle Supersonics,
In one of my deeper leagues, I'm the proud owner of Oklahoma City's Russell Westbrook. Though I can rarely find a spot for him on my active roster, I've been a big fan of what the kid has been able to do thus far. And while he's not putting up OJ Mayo-like scoring numbers, SLAMOnline gets dirty with the numbers behind the scenes.
Through his first 14 games (this excludes the Thunder most recent game vs. Phoenix), Westbrook has been on the floor for 52 percent of the total minutes Oklahoma City has played. When comparing the team's production per 100 possessions when the rookie is on the floor as opposed to when he is off the floor, the Thunder scored 10 more points and allowed 16 less points. That means for everyone 100 possessions that Westbrook was on the floor for those games the Thunder were at +25.9 when compared to the time that he was on the bench.
Factor in the point that this team is dreadful and Earl Watson isn't exactly the point guard of the future, and I think this kid is going to have a huge second half for fantasy owners. We could be looking at about 16/5/6 with about two steals a game. If he can somehow increase those assist numbers even more, you're looking at a Rajon Rondo with higher scoring. We could all use something like that at the end of our bench.
Russell Westbrook: Playing Like The ROY? [SLAMOnline]

Posted by Scott Sargent Categories: Free Agency, H2H, Props, Rookies, Roto, Talent, Waiver Pick Ups, Washington Wizards,
Okay, maybe not all, but if you can afford to stash a high-upside center on your bench…do it.
In a 12-team league where I have a considerably deep bench, last week, I added JaVale McGee with hopes of more double-double love. I'm considering it in another league that is a bit more shallow, with the only hurdle being who to drop. And now that we have the words Sports Illustrated and GMTR, it's looking like the radar has officially received a new blip. And that blip is a seven-foot tall kid with the wingspan of a pterodactyl.
B-Ref shows his 36-minute numbers to provide a very solid 15 points, 10 rebounds and two blocks with 52.2 percent shooting. Now, just like Nels mentioned, we can't bank on 36 minutes. However, once the Wiz brass gets restless, look for a lot more of McGee as the fans love him and (quite frankly!), what do they have to lose? And why shouldn't you benefit from that?

Posted by Ron Chow Categories: Central Division, Detroit Pistons, Props, Site Features, Talent,
The Detroit Pistons ranked number four in our inaugural Fantasy 30. It has been about a week since Allen Iverson played his first game with his new team. Has there been enough evidence to see how things will shake down from the fantasy perspective? Let us take a closer look at the fantasy landscape with the "new" Detroit Pistons.
Click to continue reading Fantasy 30 Team Review: Detroit Pistons

Posted by Scott Sargent Categories: Free Agency, H2H, Props, Rookies, Roto, Sleepers, Golden State Warriors,
In the fantasy basketball ring, one thing is for certain: the Golden State Warriors will score a lot of points. For this reason, we had Monta Ellis going in the second or third round of most drafts until he injured himself in that now infamous moped accident. When the accident happened, we tapped former New Jersey Net Marcus Williams as the man to flourish.
But not so fast. Williams has disappointed big time, and has been shelved by Don Nelson as "third string." So who gets the playing time? DeMarcus Neslon, that's who.
Fig Cap: What do you get when you combine Marcus Williams with Don Nelson?
Click to continue reading Sleeper Alert: DeMarcus Nelson

Posted by Scott Sargent Categories: Editorial, H2H, Props, Roto, Sleepers, Talent, New York Knicks,
As a proud former owner of the backboard breaking David Lee, this news out of New York is very refreshing for the big man's fantasy value under Mike D'Antoni.
There are many reasons starting [David] Lee with Zach Randolph up front is more logical in D'Antoni's speedball attack. Lee can run the floor, is a better rebounder, passer and decision-maker than [Eddy] Curry. The only thing Curry has on Lee is being a more potent low-post scorer in a half-court set.

But that's mostly obsolete in this offense, and Randolph can provide low-post points. Simply put, a Randolph-Lee front court is a more sensible tandem.
Oh, and don't forget that Lee will be in a contract year this season. Money makes the man do crazy things, especially when it comes to the box score.
LEE HOLDS EARLY EDGE OVER CURRY [NYPost]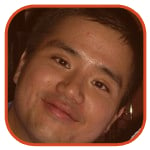 From what I understand, back in the day the Toronto Raptors tried to swing another draft day move so that they could draft both Vince Carter and Jason Williams. That would have been a fun and exciting team to watch, for a couple of years anyways.
The news dropped a few days ago, but here at Dropping Dimes, it still feels within the moment to reflect on Williams and his fantasy game.
Click to continue reading So long, JWill

Posted by Dennis Velasco Categories: H2H, Northwest Division, Utah Jazz, Props, Site Features,
The Fig Cap: "Yeah… Chris Paul, who?"
Okay, Deron Williams of the Utah Jazz isn't exactly to the point of mocking Chris Paul, arguably the first overall fantasy basketball pick, of the New Orleans Hornets, but he is more than holding his own. Unfortunately, for Raymond Felton, the same cannot be said of him. For those of you that don't remember the 2005 NBA Draft, Williams was drafted third overall, Paul fourth overall, and Felton fifth overall. While Felton is still trying to relatively find his way in the NBA, Paul and Williams are perennial All-Star caliber players and the latter should be climbing up fantasy basketball drafts as the season gets closer. How many potential 20-10 players are there in the NBA? Only several, and Williams is one.
Round 3, Pick 3 - Deron Williams, PG, Utah Jazz
Click to continue reading Dropping Dimes Mock Draft: Round 3, Pick 3 - Deron Williams

Posted by Scott Sargent Categories: H2H, Props, Site Features, Talent, New Orleans Hornets,
When selecting at the end of the second round, not only do you get to pair this person with a relative stud in the league, but this is also where you capitalize on the settings on which your league is constructed. With Kobe Bryant falling to third overall, this team already has a solid foundation in… well, all things Kobe.
With this league being of the head-to-head variety, adding a well-rounded big is ideal. One that will help build off of the scoring foundation while adding some boards and not killing any of your percentages. I think I have just the man for the job…
Round 2, Pick 10 - David West, PF, New Orleans Hornets
Click to continue reading Dropping Dimes Mock Draft: Round 2, Pick 10 - David West

Posted by Scott Sargent Categories: Central Division, Cleveland Cavaliers, Editorial, H2H, Props, Talent,
No fantasy draft will go down without LeBron James going among the top three, dependant upon scoring. But one thing that owners may want to consider is the minutes that James may (or may not) play this year.
There has been an ongoing concern over the amount of time that James spends on the floor, but most of this is due to the lack of supporting cast that dons the Wine and Gold. But with the addition of Mo Williams, and the re-signing of Delonte West, Danny Ferry may finally have a few more pieces to help keep things together while James gets a bit of rest. Cleveland's Terry Pluto hinted towards this movement this weekend, and I do not think it is too far-fetched.
James just finished playing in the Olympics. The Cavaliers fell a bit flat in the playoffs last season, especially towards the end of games. And while we heard this in the past about several other stars (specifically Steve Nash or Jason Kidd), do not be surprised if James isn't logging 40-plus minutes every night. Of course, do not be shocked if he plays every minute of the season; just know that it isn't the initial plan.
Terry's Talkin' ... about Cavs' new backcourt [Cleveland.com]
© Gear Live Media, LLC. 2007 – User-posted content, unless source is quoted, is licensed under a Creative Commons Public Domain License. Gear Live graphics, logos, designs, page headers, button icons, videos, articles, blogs, forums, scripts and other service names are the trademarks of Gear Live Inc.