Sunday April 6, 2008 2:20 pm
2007-08 Rookie Crop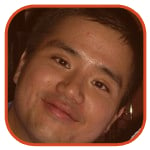 Tweet
Posted by Alvin Lai Categories: H2H, Props, Rookies, Roto, Talent, Houston Rockets, Seattle Supersonics, Los Angeles Clippers,
So the NBA schedules games on Christmas and Easter, but they always, always, ALWAYS avoid the night the NCAA crowns their Men's Division I champion. Why? "One shining moment…"
Even the biggest NBA die-hards will check out college ball around this time of year. The tourney kicks off draft hype. With players like Derrick Rose, Kevin Love, Brandon Rush etc making it to the Final Four this year, it's been an excellent time to check out these blue chip prospects. Tyler Hansbrough has been named Player of the Year in quite a few places, but most have his pro potential listed pretty low.
So with no NBA action scheduled for Monday, April 7th, it seems like a good time to reflect on the rookies.
Luis Scola
Pre All-star break stats: 51.5 FG%, 61.0 FT%, 0.0 3pg, 8.5 ppg, 5.3 rpg, 1.2 apg, 0.6 spg, 0.2 bpg, 1.2 topg
Post All-star break stats: 50.4 FG%, 73.6 FT%, 0.0 3pg, 12.8 ppg, 8.1 rpg, 1.2 apg, 1.0 spg, 0.3 bpg, 1.6 topg
Scola illustrates the risk of owning a rookie on your fantasy team. For stretches and under the right circumstances, he brings a lot to the table. But were you able to afford riding out the stretches when he played less than 15 minutes a game to reap the rewards now? Even now the yo-yo continues. He has been very solid since Yao Ming went down, but he followed up a 20 point, 8 rebound night on April Fool's with a zero point, three rebound effort two days later. Next year Scola will be a popular choice to anchor fantasy bench spots.
Al Thornton
Pre All-star break stats: 43.3 FG%, 70.8 FT%, 0.5 3pg, 10.5 ppg, 3.7 rpg, 0.9 apg, 0.5 spg, 0.4 bpg, 1.2 topg
Post All-star break stats: 42.6 FG%, 79.4 FT%, 0.7 3pg, 16.2 ppg, 5.6 rpg, 1.5 apg, 0.7 spg, 0.8 bpg, 2.4 topg
Feel free to cut and paste what I said about Scola and owning rookies and placing it here. We here at Dropping Dimes hyped up Thornton pretty early. Ron Chow and I drafted him late in our experts league, but dropped him when he did not produce much early on. Check out what he has put up since the all-star break. Keep in mind that next year the Clippers will likely let Corey Maggette walk away, opening up the starting small forward job for Thornton. Alongside a healthy Elton Brand and Chris Kaman next year, the Clips could field a formidable fantasy front-court. This one's for Dennis Velasco…Thornton > (Thaddeus) Young.
Al Horford
Pre All-star break stats: 47.2 FG%, 66.2 FT%, 0.0 3pg, 9.2 ppg, 10.0 rpg, 1.2 apg, 0.9 spg, 1.0 bpg, 1.8 topg
Post All-star break stats: 55.2 FG%, 85.1 FT%, 0.0 3pg, 11.6 ppg, 9.2 rpg, 2.0 apg, 0.6 spg, 0.8 bpg, 1.6 topg
The Atlanta Hawks are currently the eighth seed in the East but they might be the best fantasy team in the league. On a team with the likes of Joe Johnson, Josh Smith and Mike Bibby, there are still enough shots for Horford to average a double-double. Many rookies take a while to find their game at the pro level, but Horford, hailed by many draft pundits to have the most "NBA ready" body in last year's draft, was able to clean the glass right away. How high his fantasy draft rises in the future may depend on his shot-blocking. Can he challenge the likes of Tyson Chandler, Samuel Dalembert, etc, or is he going to end up more like David Lee?

Kevin Durant
Pre All-star break stats: 40.2 FG%, 86.5 FT%, 1.0 3pg, 19.4 ppg, 4.1 rpg, 2.2 apg, 1.0 spg, 1.1 bpg, 2.8 topg
Post All-star break stats: 47.3 FG%, 89.4 FT%, 0.3 3pg, 20.7 ppg, 4.3 rpg, 2.2 apg, 0.9 spg, 0.7 bpg, 3.3 topg
There was never any question that Durant could score. As expected, his FG% was pretty horrible (42.4% for the year). However, since cutting down on his three-point jacks, his shooting percentage has risen to a very respectable level. Another big plus in Durant's game lies in his ability to get to the line and hit his free throws. His hustle stats hover around the one-steal-one-block mark which many predicted. The big disappointment in fantasy circles would be his rebounding. Perhaps he was not pencilled in to be a 20-10 guy, but four boards a game from a guy most fantasy owners play at forward will not lead to many winning weeks. Overall, Durant's line is certainly good enough to be fantasy rookie of the year, but anyone that took a flier on him any earlier than the middle rounds did not recoup their investment in him.
All in all, 2007-08 will not be remembered as a strong year for rookies. Greg Oden sat out the entire year, and high draft picks like Mike Conley, Yi Jianlian, Jeff Green and Joakim Noah experienced some major growing pains. Still, Scola, Thornton, Horford and Durant all play important parts today in teams making a push for their league championship. One of the best thrills in fantasy sports is correctly tagging a rookie before he's even played a game.
For the article reviewing picks for Fantasy MVP, click here.
Peace.
© Gear Live Media, LLC. 2007 – User-posted content, unless source is quoted, is licensed under a Creative Commons Public Domain License. Gear Live graphics, logos, designs, page headers, button icons, videos, articles, blogs, forums, scripts and other service names are the trademarks of Gear Live Inc.