Posted by Wendy Michaels Categories: Comedy, Talk Shows, Cable, Daily Show, The, Renewals,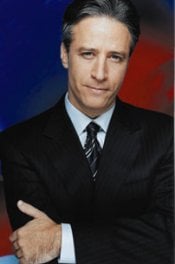 Yesterday, after I posted about the new Daily Show website, I went over and tried to find some of my favorite clips. Only, I couldn't get it to load. Seems other rabid fans were jamming up the works and so I was left broken hearted. I did check in later last night and was able to find a favorite Steve Carell clip, so life is good again. And life is great for Jon Stewart, who has extended his contract with Comedy Central. Under the extension, he will continue to host the show through 2010. Ahh. Let's all take a collective sigh of relief… although could you really expect him to go anywhere just yet? And Stewart is pleased as well, saying, "I love doing this show. I feel like I work with and for the best in the business. I look forward to using this extension to having great fun at President Colbert's expense." Stewart is, of course, riding high with both The Daily Show's and The Colbert Report's success, and will have a new show from his Busboy Productions Inc., called Important Things with Demetri Martin. The man is no slouch, that's for sure.
Read More

| Zap2it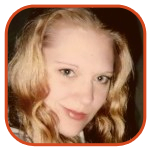 Posted by K.C. Morgan Categories: Comedy, Cable, Daily Show, The, Gossip,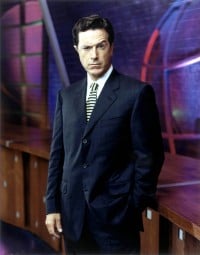 Stephen Colbert, Comedy Central host and leader of the Colbert Nation, threw down the gauntlet to Congressman Dennis Kucinich, who is currently on the presidential campaign trail with something close to twenty other Joes (and one Jane). Kucinich has accepted, and will appear on the October 15 show to take part in Colbert's pocket challenge. As part of the challenge, Kucinich will empty his pockets onstage before Colbert cameras. Will he get the famous "Colbert bump" for his appearance on the show?
Both The Colbert Report and The Daily Show have been getting big guests recently. Jon Stewart will interview several A-list celebs in his upcoming shows, right on the heels of a visit from Lynn Cheney, wife of Dick.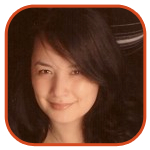 Posted by Veronica Santiago Categories: Award Shows, Comedy, Late Night, Prime Time, ABC, Cable, Daily Show, The,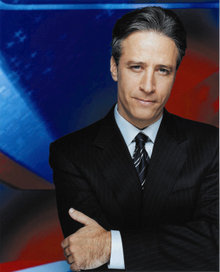 After cranking out a bloated and boring Oscars ceremony last February (Sorry, Ellen!)—the producers have gone back to square one. The Daily Show's Jon Stewart, who helmed an extremely witty telecast two years ago, has been asked to host The 80th Annual Academy Awards. This will be Stewart's second time at bat.
Anyone who read our coverage of his stint knows how giddy I was about Jon Stewart's performance. All this time has passed, yet I can still remember him telling the audience 'Good Night and Good Luck' was how George Clooney ended most of his dates. (Okay—I actually read that in the previous post…but I swear it was etched in my brain).
It's obviously too soon to say which movies will be nominated at this point—but I'm already imagining the movies Stewart could parody in his opener. Maybe he could be deserted with Captain Jack Sparrow? Or he could party with the boys of Superbad? Better yet—maybe he could do a musical number from Hairspray?
The ballots will be read Sunday, Feb. 24th on ABC.
Read More

| People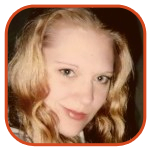 Posted by K.C. Morgan Categories: Comedy, Prime Time, Talk Shows, Cable, Daily Show, The, Gossip,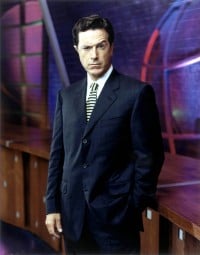 You've seen the TV show. You've checked out the web site. But you haven't seen anything yet. The former Daily Show correspondent-turned mega-Comedy Central celebrity made the world laugh with witty observations and wholly invented words, Stephen Colbert is perhaps best known for his no-holds-barred approach to interviewing celebs, writers, and political candidates. Colbert's book I Am America (And So Can You!) is set to hit the shelves this fall, and the Colbert Nation is anticipating the event. In an Entertainment Weekly interview, Stephen Colbert said that he embodies America – those who want to do the same can read the book. He also asked fans not to lend the book – heroes buy. Colbert said the book serves as a Constitution for the Colbert Nation, which is the appellation he has coined for his many, many fans. America as seen through the eyes of Colbert…are you ready, nation?
Read More

| Entertainment Weekly


Posted by Wendy Michaels Categories: Comedy, Prime Time, NBC, Daily Show, The, The Office,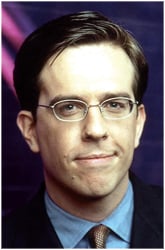 For those of you, like myself, who may have thought that Ed Helms' character on The Office was on his way out, think again. It would seem that, after he annoyed even Michael Scott (Steve Carell), that the end was near. Helms has done a particularly fine job as the suck-up Andy Bernard, that it makes you feel downright embarrassed for the guy. His status on the show has just been bumped to a regular cast member. Both Helms and Rashida Jones (Karen) joined The Office this season. Karen, who moved to the Scranton branch mainly to follow Jim, will likely have some tougher times ahead now that Jim has admitted he has feelings for Pam. Rashida Jones is still just a recurring character, so we'll have to see if she decides to move back to Stamford.
Helms worked with Steve Carell on The Daily Show and will soon appear on screen with Carell in Evan Almighty.
Read More

| Yahoo! News


Posted by Wendy Michaels Categories: Comedy, Talk Shows, Cable, Daily Show, The, Cable/Satellite, News,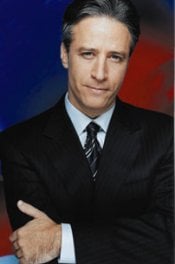 While most of us rooted in reality can pretty much identify that an entertainer like Jon Stewart would never run for president, there are some optimists out there who love the idea. Case in point: the T-shirts reading "Stewart/Colbert '08." Call me a naysayer—for while Stewart is smart, funny, entertaining and devilishly handsome, the prospects of his presidential run will never see the light of day. Stewart recently commented on the shirts at the New Yorker Festival, saying, "Nothing says 'I am ashamed of you my government' more than 'Stewart/Colbert '08."
Stewart is, however, doing his part by making politics interesting and entertaining—including having guests such as Bill Clinton and Pakistan's president, Gen. Pervez Musharraf, on The Daily Show. He also has high hopes of getting the Bush administration to appear as well. Well, that's probably about as likely as Jon Stewart running for president.
Read More

| Yahoo! News


Posted by Wendy Michaels Categories: Award Shows, Comedy, Daily Show, The, Grey's Anatomy, Internet, News,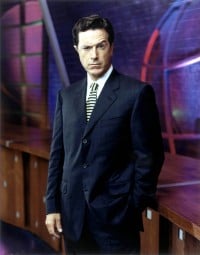 Oh, you gotta love Stephen Colbert—once a fantastic part of The Daily Show, it seemed Colbert had a shaky start when he ventured into his own show, The Colbert Report. Not so shaky anymore, it seems, as Colbert quickly rose in popularity and has developed quite a following. To further solidify his status, the "word-trend" group Global Language Monitor has discovered that two terms from The Colbert Report were part of their annual survey of television words that have impacted language. Colbert's use of "Truthiness" and "Wikiality" were included in the list of the top television buzzwords of the year. Other high rankers? "Katrina" (for obvious topical reasons) and "Dr. McDreamy" (in reference to Patrick Dempsey's character on Grey's Anatomy).
"Truthiness" is defined as "truth unencumbered by the facts," while "Wikiality," referencing the informational web site Wikipedia, is defined as "reality as determined by majority vote." This is best explained by the voting off of Pluto as a legitimate planet by astronomers.
Colbert also should be applauded for his Emmy appearance—one of the highlights of the evening—as he expressed his upset over losing to Barry Manilow. Priceless.
Read More

| Reuters

© Gear Live Media, LLC. 2007 – User-posted content, unless source is quoted, is licensed under a Creative Commons Public Domain License. Gear Live graphics, logos, designs, page headers, button icons, videos, articles, blogs, forums, scripts and other service names are the trademarks of Gear Live Inc.