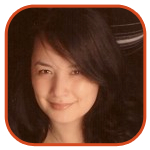 Posted by Veronica Santiago Categories: Prime Time, Reality, Cable, Ratings, Video,
It might be too soon to say whether the curiosity factor will die down, but there's one thing Sarah Palin can safely claim (for now): her new TLC series is a big hit.
Last night's debut of Sarah Palin's Alaska had approximately 5 million people tuning it. That's the largest number ever for a series premiere on that channel. (Episodes of Jon & Kate have drawn larger numbers.)
The reality program/travel show/political campaign – from Survivor producer Mark Burnett – is scheduled to last another seven weeks (unless, for some reason, Sarah decides to wants to end things early).
Read More

| The Hollywood Reporter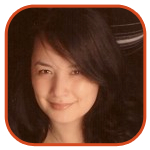 Posted by Veronica Santiago Categories: Comedy, Drama, Prime Time, Reality, Sci-Fi/Horror, ABC, Cable, CBS, FX, NBC, The CW, Desperate Housewives, The Office,
(Make sure to check out TV Envy's Programming Schedule.)
MONDAY (11/8)
90210 (CW, 8 p.m.): "Adrianna breaks a date with Navid when Victor fixes her up with Joe Jonas (appearing as himself)." She thought the opportunity could inspire her to write a great break-up song some day.
Hawaii Five-0 (CBS, 10 p.m.): "Danny's ex-partner in the Honolulu Police Department is murdered and his body is found in a barbecue pit during a luau." Well, that's the pits.
Hoarders (A&E, 10 p.m.): "A woman's home is so cluttered that she didn't realize a homeless person was living in her basement." The biggest shocker? All that unused storage space!
Click to continue reading This Week on TV (11/8-11/14)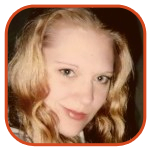 Posted by K.C. Morgan Categories: Prime Time, Reality, ABC, Dancing With The Stars, Rumors,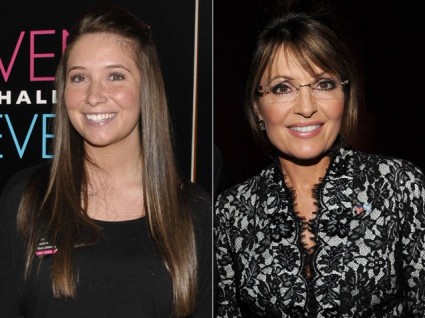 UPDATE: According to Bristol, her mother will actually be in attendance next week.
Security is being increased around the Dancing With the Stars stage, and gossip says it's because Sarah Palin is planning to make an appearance.
The former governor will be seated in the audience to watch daughter Bristol Palin compete.
According to sources, Bristol and partner Mark Ballas will be dancing to "Mama Told Me (Not to Come)."
Season 11 of DWTS kicks off this Monday night.
(You can find all the Dancing with the Stars: Season 11 posts here.)
Read More

| TMZ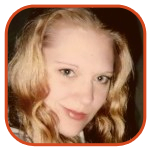 Posted by K.C. Morgan Categories: Talk Shows, CBS, Gossip, Video,
In another installment of I-can't-make-up-my-mind, Levi Johnston has flip-flopped on some of his previous statements—like we haven't heard that before.
This time, Johnston, who plans to enter politics himself, says he "never lied about anything" and now regrets that he apologized to former Governor Sarah Palin at all. You can hear him address this and more in his exclusive interview with CBS' The Early Show.
Read More

| Yahoo! News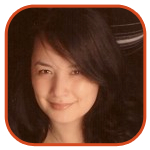 Posted by Veronica Santiago Categories: Action, Award Shows, Comedy, Drama, Food & Home, Kids, Music, Prime Time, Reality, Specials, ABC, BBC, Bravo, Cable, CBS, FOX, MTV, NBC, Video,
MONDAY (5/31)
King of Dirt (DIY, 9pm): "A couple celebrate their wedding anniversary by having the front yard of their home landscaped." For their first anniversary, it was their bodies they had landscaped.
Kendra (E!, 10pm): "Kendra works on her tell-all autobiography, which Hank believes is too revealing." He thinks she should just stick to picture books.
True Beauty (ABC, 10pm): Season premiere. "Ten contestants pose in lighted glass cases on the Las Vegas strip, thinking they're competing for the title 'The Face of Vegas,' while actually both their outer and inner beauty are being judged." The contestants, like Vegas, have a stylish exterior but are vacant inside.
Click to continue reading This Week on TV (5/31-6/6)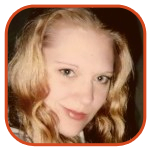 Posted by K.C. Morgan Categories: Music, Prime Time, Reality, FOX, Gossip, Video,
Look out, Glee fans (and leftists), the extreme right wing media is having a shitfit.
The LA Times is bringing attention to a conservative website called Newsbusters, which recently went off after the new episode of Glee premiered. Here's a quote: "Glee is millions of dollars of sound and fury aimed squarely at your children." And the cast members are going to come into your home and frighten your pets, too!
According to the LA Times, Newbusters has previously attacked Glee creator Ryan Murphy, who "tried to normalize teen homosexuality" through the show. Now, the light-hearted singing show about teen and adult angst is being labeled as "part of Hollywood's leftist propaganda machine."
Click to continue reading Jane Lynch Cracks a Joke, Right-Wing Bloggers Freak Out
Read More

| LA Times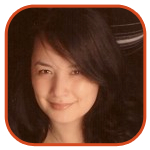 Posted by Veronica Santiago Categories: Comedy, Late Night, NBC, Saturday Night Live, Video,
"You know, ever since I won the silver medal in last year's vice presidential election, I've made it my goal to connect with as many people of this great nation as possible," Sarah Palin (a.k.a. Tina Fey) said during her appearance on yesterday's Saturday Night Live. "You know, with my work as a contributor on FOX News and my new TLC reality show Sarah Palin's Alaska, it just seemed like the next logical step was to launch my own network."
What kind of programming would be featured on the Sarah Palin Network? My Daughter Only Sprained Her Ankle. You Can't Seriously Be Considering Euthanizing Her, Tea Party Wheel of Fortune, Are You Smarter Than a Half-Term Governor? and Alaskanence - a show about a single woman who doesn't believe in sex before marriage, who is struggling to raise her three young children - are just a few of the titles Palin's new venture would air.
Click to continue reading VIDEO: Tina Fey Introduces Sarah Palin's New Network
Read More

| Saturday Night Live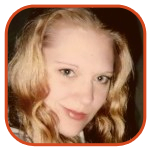 Posted by K.C. Morgan Categories: Comedy, Late Night, NBC, Saturday Night Live, Gossip, Video,
SNL alum Tina Fey will return to the series this Saturday (April 10), where she says she will once again impersonate former Alaska governor Sarah Palin.
Since SNL is live, there's no guarantee that a skit will make it all the way to the broadcast…but chances are pretty good that the series will poke fun at the politician again. With Fey on the line-up, a Palin skit is truly irresistible.
Read More

| LA Times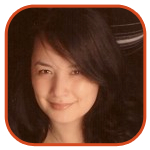 Posted by Veronica Santiago Categories: Comedy, Late Night, Talk Shows, NBC, Gossip, Video,
Depending on which camp you're in, you either found Sarah Palin's monologue during Tuesday's Tonight Show to be funny—or reports of NBC using a laugh track to be even funnier.
Although an "audience member" from that taping - who supposedly has experience as sound engineer - insists the broadcast's volume was pumped up, the network's execs deny the claim.
"Neither the audio nor the laughs were enhanced for Sarah Palin's segments on The Tonight Show," NBC said in a statement.
After watching this clip from Palin's open, let us know what you think. Did her jokes deserve that much laughter?
Read More

| The Live Feed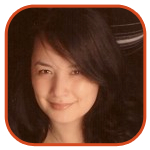 Posted by Veronica Santiago Categories: Comedy, Late Night, Talk Shows, NBC,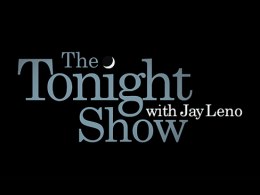 Will Ferrell might not be interested in visiting The Tonight Show anytime soon, but there are plenty of other celebrities who are still willing to promote themselves
support Jay Leno.
Based on the star-studded list released by NBC, Leno's booking department is having an easy time finding guests for his return to late night—but will the viewers actually be tuning in to watch them?
Check out the names after the jump and let us know if you'll be welcoming back Jay.
Click to continue reading Guests Line Up for Tonight Show's New Start
Read More

| NBC

© Gear Live Media, LLC. 2007 – User-posted content, unless source is quoted, is licensed under a Creative Commons Public Domain License. Gear Live graphics, logos, designs, page headers, button icons, videos, articles, blogs, forums, scripts and other service names are the trademarks of Gear Live Inc.