Thursday's I'm a Celebrity, Get Me Out Here would give viewers their first taste of elimination. One celebrity would be pushed off the show, as determined by your vote. Which one is the least fave to the show's fans? We would soon find out.
Angela, Frances, Janice and Torrie are subject to the results of the vote. Like American Idol, Celebrity voters decide who they want to keep. We don't get to decide whether or not we want to keep Speidi, who has now tried to leave the show three times. That decision is up to the celebs still remaining on the show. They were deliberating the subject when the Wednesday episode wrapped.
This conversation continued at the top of the Thursday episode. "I would leave if they came back," Angela threw her cards on the table. "There are actions, and there are consequences," Lou Diamond Phillips said to the camera, suggesting that perhaps the spoiled Pratts have had few occasions to realize this reality.
Click to continue reading Speidi's Celebrity Status Still Unknown
Who is the mysterious twelfth cast member to join I'm a Celebrity, Get Me Out Here? Would Heidi and Spencer Pratt return to the jungle and the competition? What the heck did supermodel Janice Dickinson do to make NBA pro John Salley blow his lid? All these questions would be answered by the Wednesday broadcast of the show.
By virtue of Lou Diamond Phillips's choice to make Patti Blagojevich exempt from the nationwide vote, she would not be subject to elimination this week. Stephen Baldwin praised her "great attitude" and the fact that she's a "team player." Even the other women seemed pleased with the decision - though it left all of them in a vulnerable position.
Janice, Torrie Wilson and both members of Frangela must now compete for your votes if they want to stay on the show. Voting lines are still open, and NBC.com is also available to log your requests.
Click to continue reading More Celebrity Surprises in the Jungle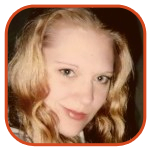 Posted by K.C. Morgan Categories: Prime Time, Reality, NBC, Gossip, Rumors,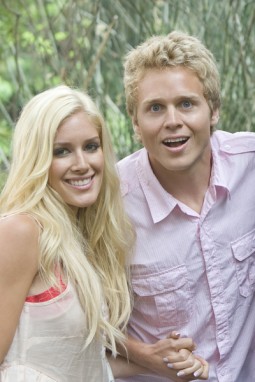 The second night of I'm a Celebrity, Get Me Out Here marked the first voting round of the competition. This was the public's first change to choose who would stay and who would go. The results of this vote will be revealed later in the week.
The show opened with the rest of the trauma tank challenge. Patti Blagojevich was the first celeb, in this episode, to ask for release from the spider, insect and snake-filled tank of torment. Water then started to seep in around everyone's heads. Snakes began to wrap themselves around former wrestling diva Torrie Wilson's face and Lou Diamond Phillips was soon taking in too much water - he was forced to pull up and out of the challenge. Torrie Wilson also had to rise because of the water. This left Stephen Baldwin and Sanjaya Malakar, who became the winner of the challenge. This means the blue team - the men - won immunity, and would therefore be safe no matter the results of the public vote. And just like that, the first real challenge was over and done - with Malakar, the youngest of the bunch, emerging as the victor.
Click to continue reading I'm a Celebrity: Speidi Gets Out of There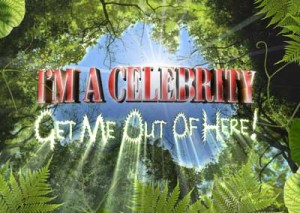 I'm a Celebrity, Get Me Out Here premiered live last night from "deep" in the Costa Rican jungle, though the opening sequence was obviously filmed on a set. I'm not saying it wasn't in Costa Rica, I'm just saying it was definitely a sound stage.
Each celeb - and we're using that term loosely - is competing in order to win money for the charities of their choice. And media exposure. Only the promise of cameras could lure some of them so far away from the posh worlds they generally inhabit.
Two teams of eleven "stars" were then deposited in the jungle by helicopter. Their first unofficial challenge was wading across a stream. Patti Blagojevich was quickly swept into the current and carried downstream as fellow cast mates shouted after her.
It was obvious, even very early in the series, that only some parts of this broadcast are live. The clip of the two hosts standing on their set was a live feed, but the footage of celebs trekking across the river patently was not. When you see "live" at the top of the screen, that's when you're dealing with real time.
The red team now safely on their way to camp, it was time for the yellow team to make their own way in the jungle.
Click to continue reading I'm a Viewer - Get Me More Celebrity!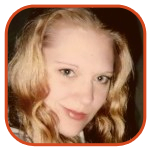 Posted by K.C. Morgan Categories: Prime Time, Reality, NBC, Gossip, Renewals,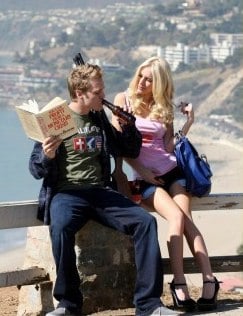 You may want to run for The Hills when you see Spencer and Heidi Pratt on I'm a Celebrity, Get Me Out of Here, which launches tonight on NBC. The show, which aired in 2003 (and was subsequently canceled shortly thereafter) has been re-introduced to the schedule, evidently because there aren't enough good ideas for reality TV anymore. Vote For the Worst is already backing the couple in their usual tongue-in-cheek way, and their reports from the jungles of Costa Rica are the most interesting aspect of the entire show.
The anti-American Idol site has some connection to the series, as Season 6 Idol contender Sanjaya Malakar is among the cast. But it's not Malakar - or his hair - that's drawn quick attention from the site, even before a single minute of the new season has been aired. According to VFTW, "if we like it, we'll start voting for the worst as always." And while nothing is official, they're already leaning strongly toward MTV's most famous celebrity pair.
Click to continue reading VFTW Gets Behind Speidi of The Hills
Read More

| Vote For the Worst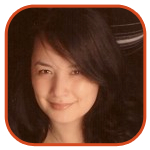 Posted by Veronica Santiago Categories: Prime Time, Reality, Gossip,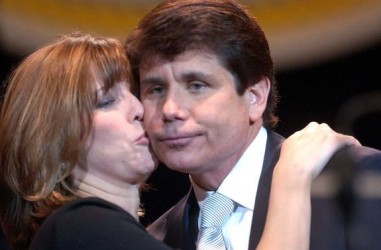 Illinois' former governor might not be heading to Costa Rica anytime soon, but that won't keep a Blagojevich from competing on NBC.
Although a federal judge recently barred Rod Blagojevich from traveling out the country, his family has found a new way to pay for their legal fees. Starting next month, Rod's wife will find herself face-to-face with other D-listers on I'm a Celebrity…Get Me Out of Here.
"I don't feel I'm a celebrity. NBC wanted my husband on the show, and when he was unable to go, they expressed interest in me," Patti explained to the Today show. "In this terrible economic time, I feel it's necessary to go to work to support my family." The mother of two also said her reality show debut would give her a chance to repair her public image. (Because as we all know—what is uttered on wiretaps is never repeated in the jungle.)
Click to continue reading Rod Blagojevich's Wife Fills His Reality Shoes
Read More

| TV Guide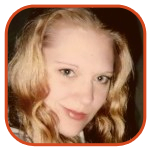 Posted by K.C. Morgan Categories: Music, Reality, Cable, American Idol, Gossip, Rumors,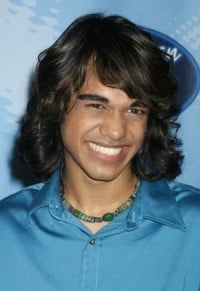 Sanjaya Malakar will join a reality-infused cast on the set of I'm a Celebrity…Get Me Out Of Here!, episodes of which will begin airing on June 1.
Malakar, who gained attention during the sixth season of American Idol, will join fellow reality TV stars Heidi Montag, Spender Pratt (The Hills), Duane Chapman (Dog the Bounty Hunter), talk show host Geraldo Rivera and Janice Dickinson (a contestant from the UK version of
Idol
Celebrity).
The entire cast of "celebrities" will journey to the wilds of Costa Rica for the series.
Read More

| Access Hollywood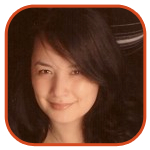 Posted by Veronica Santiago Categories: Comedy, Drama, Prime Time, Reality, Sci-Fi/Horror, BBC, Cable, CBS, MTV, NBC, WB, ER, DVD,
Here are some of the TV on DVD options available this Tuesday.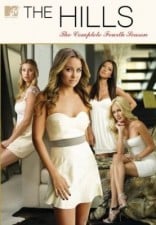 7th Heaven (Season 8)
Doctor Who: The Armageddon Factor
Doctor Who: The Key to Time (Special Collector's Edition)
Doctor Who: The Power of Kroll
Doctor Who: The Ribos Operation
East of Eden (1981 miniseries)
ER (Season 10)
The Hills (Season 4)
Hotel Babylon (Season 3)
My Two Dads (Season 1)
Nash Bridges (Season 2)
Ramsay's Kitchen Nightmares (Series 1)
Return of the Man from U.N.C.L.E.

Click to continue reading TV on DVD: March 3, 2009

Read More | Amazon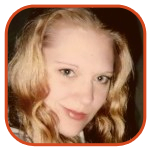 Posted by K.C. Morgan Categories: Reality, MTV, The Hills, Gossip,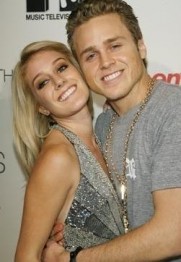 Though the leading promos seemed to promise otherwise, Heidi Montag did not become Mrs. Spencer Pratt on The Hills season finale.
The couple was all set to marry in the Beverly Hills courthouse…until Pratt backed out of the whole thing.
He had a little encouragement to this end from Stephanie, who told him, "You can't do this. She's going to regret this. I think this is wrong."
Not the marriage, mind you, just the wedding. You see, Heidi wants a big wedding. The show has been making a big deal out of this.
And so, Spencer called it off. "I just want to give you the wedding of your dreams that you have been talking about for three years. I'll deal with it. It's worth it to be with you the rest of my life. We'll do it the way you want."
Queue the white doves, long limos and three hundred guests - the big wedding would make for a great season-opener. Hey, that's probably what MTV is thinking, too.
Read More

| MSNBC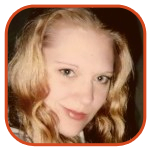 Posted by K.C. Morgan Categories: Reality, Talk Shows, MTV, The Hills, Video,
In one of those bizarre celebrity pairings, three time Academy Award nominee Tom Cruise recently sat down with MTV reality star Spencer Pratt. Er…sort of.
Cruise apparently stopped to chat on The Hills After Show (seriously, yes, there's an after show) and ended up talking to a picture of Spencer Pratt (who I guess is way too cool to actually attend the after show). The famously married movie star offered up some pearls of wisdom to the newly-married TV personality.
Click to continue reading Tom Cruise…and The Hills?
Read More

| E! Online

© Gear Live Media, LLC. 2007 – User-posted content, unless source is quoted, is licensed under a Creative Commons Public Domain License. Gear Live graphics, logos, designs, page headers, button icons, videos, articles, blogs, forums, scripts and other service names are the trademarks of Gear Live Inc.