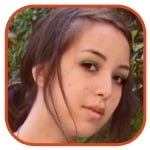 Posted by Robin Paulson Categories: Action, Comedy, Drama, Prime Time, Reality, Sci-Fi/Horror, The CW, America's Next Top Model, The CW, Announcements, Cable/Satellite, News,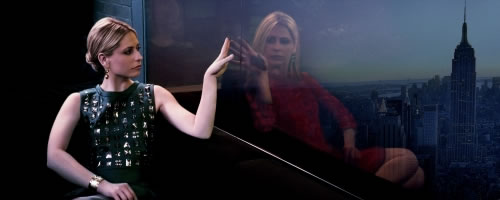 With three new shows premiering this fall on the CW -- including Sarah Michelle Gellar's return to the small screen in Ringer -- the network is already getting fans on the edge of their couches by releasing the lineup. Check out when favorites Gossip Girl and Supernatural will return to your TV -- after the jump!
Click to continue reading CW Unveils Fall 2011 Premiere Lineup
Read More

| Buddy TV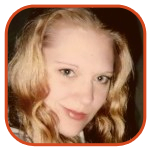 Posted by K.C. Morgan Categories: Action, Comedy, Drama, Prime Time, Sci-Fi/Horror, The CW, America's Next Top Model, The CW, News,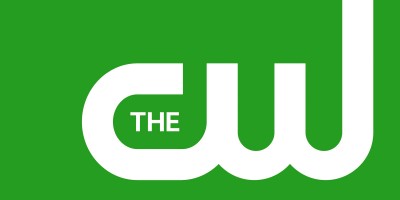 The CW has added two new dramas to its fall programming schedule, creating the first all-original lineup in the channel's history. In previous seasons, time slot gaps have been filled with reruns. Nikita and Hellcats have been added to the roster of CW shows to round out the schedule.
Monday's lineup will feature 90210 and Gossip Girl, moving the former from its Tuesday slot. One Tree Hill and Life Unexpected will now air on Tuesday. Wednesday's America's Next Top Model will be followed by new series Hellcats. (The drama stars High School Musical's Ashley Tisdale as a cheerleading captain.) The Vampire Diaries will continue to air on Thursdays, backed up by action series Nikita. Smallville and Supernatural will then air on Friday nights.
Read More

| Yahoo! News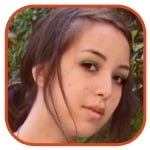 Posted by Robin Paulson Categories: Action, Comedy, Drama, Kids, Prime Time, The CW, America's Next Top Model, Heroes, Lost, The CW, Cancellations, News, Ratings,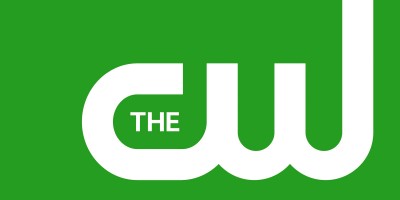 Not only do television stations have to deal with battling technology nowadays, but they also have been fighting another war when it comes to selling ads. Unfortunately for the CW, it seems to be losing quite a bit on both fronts, selling nearly 40% less of prime time ads than they did the previous year.
The drop in sales is not merely from the drop in ratings this year (down 23%)—in actuality, it may be largely due to the fact that the troubled station has cut down its programming from 15 to 10 hours a week, eliminating Sunday night from their lineup. Marketing was, however, able to sell 8% more in ad prices compared to last year, solely relying upon its appeal to younger audiences with shows like Gossip Girl, America's Next Top Model, and the upcoming Beverly Hills 90210 remake. With their break from WWE, the CW will have to pray that more pre-teen girls jump on board to watching their shows to cover the lack of ratings pull Smackdown received.
Click to continue reading The CW Fails to Sell, Continues With Youth
Read More

|
Los Angeles Times

Posted by David Onda Categories: Prime Time, Reality, The CW, The CW, Editorial,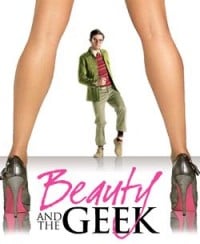 It's three episodes into the fourth season of The CW's Beauty & The Geek (my guilty pleasure) and we have lost two very likable teams: Tony and Amanda and Hollie and Josh. And it sucked to say goodbye to such good personalities – Tony, the lovable Asian, and Hollie, the adorable Betty Boop impersonator. Adding to the sting is that fact that the players who keep winning (i.e. Will, his tramp Rebecca and man-beauty Sam) are the least likable of all. I suppose every show needs a villain.
We enter this week's episode with the continuation of a blossoming romance between Sam (the man-beauty who was 1/2 of this season's "twist") and Rebecca. Stupid Sam invited his airheaded crush to join him on the top bunk for some hanky-panky, knowing full-well that his partner Nicole (the girl-geek "twist") was in the bunk below. The ensuing awkward situation upset the fragile Nicole who had even offered to shack up elsewhere if he ever needed the room. Nicole then distanced herself from Sam so as to avoid confronting him about it. Sam dopily discussed feeling bad about it in a confessional.
Read the rest of the recap and find out which geek tricked his/her partner after the jump.
Click to continue reading Beauty and the Geek: 'It's Not Rocket Science'

Posted by Wendy Michaels Categories: Music, Prime Time, Reality, The CW,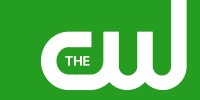 You would have thought that once the Pussycat Dolls Present: The Search for the Next Doll wrapped, that would be the last we'd see of the reality show. Well, turns out the winner, Asia Nitollano has decided to go a different direction from the dolls and will be embarking on a solo career. Rather than work to obtain the reality show's runner-up as a Pussycat Doll, the CW network will instead parlay the vacancy into yet another Pussycat Dolls reality series. Huh. Nitollano actually quit before the pre-taped finale hit the airwaves in April. Sadly for the Dolls, they had to tour without their supposed newest addition, especially noticeable at the recent Live Earth concert in London. This next incarnation of the series will actually be a search for members of a new girl group, called Girlicious (seriously, I didn't make that up). The Pussycat Dolls Present: Girlicious will feature nine ladies competing for the new group, and will premiere midseason, in January. The gang returns: founder Robin Antin, Geffen Records chairman Ron Fair; choreographer Mikey Minden and rapper Lil' Kim. Since I didn't catch it the first go-around, there's not much chance I'll tune in for Girlicious either.
Read More

| Reality TV World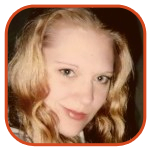 Posted by K.C. Morgan Categories: Comedy, Drama, Prime Time, Reality, ABC, CBS, FOX, The CW, American Idol, Desperate Housewives, King of Queens, The Bachelor, The CW, Cancellations, Gossip, Renewals,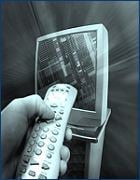 It's May, and that can only mean one thing: finales. The official TV season is ending so that summer's reality programming can begin, but all the hot shows are determined to go out with a bang. Which show will have the most surprising finale of all? Which shows will only be coming back in re-runs? How will they all say good-bye? There's only one way to find out – but you don't have to watch them all.
After nine hilarious seasons, The King of Queens cast will say their final good-byes on Monday, May 14 at 9pm ET. The CBS show will get a big send-off to cap off its almost decade-long run, giving fans that chance to laugh at Kevin James and Jerry Stiller one last time. The dramatic hour-long finale will have plenty of tears but lots of laughter, too. Insiders say the show will have a happy ending. The real tragedy behind King of Queens going off the air is that Jerry Stiller will no longer have a sitcom gig – and that man is hysterical.
Click to continue reading May's Big Sendoffs
Read More

| TV Guide

Posted by Wendy Michaels Categories: Comedy, Prime Time, ABC, The CW, Dancing With The Stars, The CW,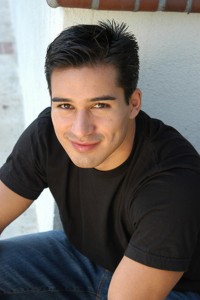 With all of the exposure that Mario Lopez got from Dancing With the Stars, it was only a matter of time before he'd land on a TV series. Word is that he'll co-star with singer Christina Milian in a comedy pilot for the CW, called Eight Days a Week. The show is about twentysomethings in their New York working environments, with Lopez playing a sharp-dressed boss and Milian taking on the role of an assistant. Johnny Lewis and Robert Ri'chard will also play assistants—Lewis to a rock-band publicist, and Ri'chard to Lopez's character. Since Lopez appeared on Dancing With the Stars, his career has experienced some upticks, including duties as a co-host and correspondent of the entertainment news show Extra and taking on hosting responsibilities for the 2007 Miss America pageant.
Read More

| Yahoo! News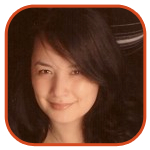 Posted by Veronica Santiago Categories: Prime Time, Reality, The CW, America's Next Top Model, The CW, Features,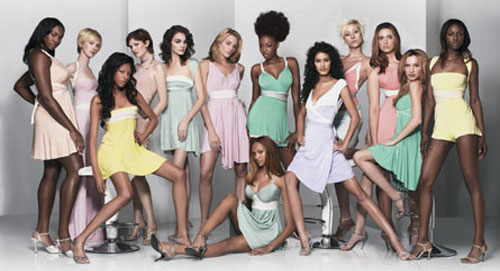 With Diana gone now, Whitney had to learn how to live life without her. Meanwhile, Renee was still upset - I feel like a broken record now - that Sarah got twice the number of stills than the other models. Yes, yes—we all know she didn't deserve it…
The next day, the girls met up with Lesley Hornby, aka Twiggy. Twiggy told them the story behind her iconic name (it was a nickname a friend had given her because of her rail-thin legs). It's no doubt that her unique name had something to do with launching her modeling career. Later, Melrose from ANTM Cycle 7 joined the session. Many people might not remember that Melrose's name was actually a contraction of her real name: Melissa Rose. Together, the two mentors encouraged the contestants to come up with a distinct name of their own.
Click to continue reading America's Next Top Model: Cycle 8: The Girl Who Gets Thrown In The Pool
Read More

| America's Next Top Model

Posted by Wendy Michaels Categories: Drama, Prime Time, The CW, UPN, WB, The CW, Cancellations, Ratings,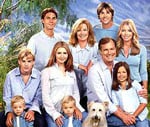 Am I experiencing deja vu? It seemed like last year was going to be the series finale of 7th Heaven, then they returned for yet another season after the merger of WB and UPN (to become CW). Yes, that did happen, but this year they are really wrapping things up. Really. And you know, they can't really complain too much—7th Heaven has been the longest running family drama on television, with its first show airing in 1996. May 13th marks the series finale, which will no doubt bring in a fair share of viewers. Last May's season finale brought in the highest ratings in over two years. While this show never hooked me, there are plenty of fans out there who will be sad to see it go. Besides, it did put Jessica Biel and Barry Watson on the map, so all is not lost.
Read More

| Yahoo! News

Posted by Wendy Michaels Categories: Comedy, Drama, Prime Time, ABC, CBS, FOX, NBC, The CW, Scrubs, The CW, Cancellations, Internet, Renewals,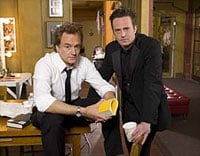 Over at E! Online, TV guru Kristin Veitch is having her annual vote to 'Save One Show'... so now's your chance to help one of your favorites live to see another season on TV. Kristin runs down the list of which shows are likely to make a second return, which ones are on the fence, and those that soon may no longer have a pulse. You have until Friday, April 6 to place your vote for the following:
30 Rock
The Class
Close to Home
Crossing Jordan
Friday Night Lights
Gilmore Girls
How I Met Your Mother
Jericho
Medium
The Nine
One Tree Hill
Scrubs
Six Degrees
Studio 60 on the Sunset Strip
Supernatural
Veronica Mars
What About Brian
As of her Thursday update, she reported that more than 600,000 votes had been received and the shows that had generated the most votes were: Gilmore Girls, One Tree Hill, Studio 60 on the Sunset Strip, Supernatural and Veronica Mars. This poll really has had some impact in the past, so cast your votes—five out of six shows from previous years have been saved. You can make a difference! The show that receives the most votes will be announced on April 13th.
Read More

| E! Online
© Gear Live Media, LLC. 2007 – User-posted content, unless source is quoted, is licensed under a Creative Commons Public Domain License. Gear Live graphics, logos, designs, page headers, button icons, videos, articles, blogs, forums, scripts and other service names are the trademarks of Gear Live Inc.