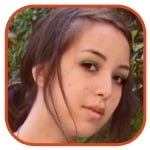 Posted by Robin Paulson Categories: Action, Drama, Prime Time, Sci-Fi/Horror, The CW, Announcements, News, Renewals,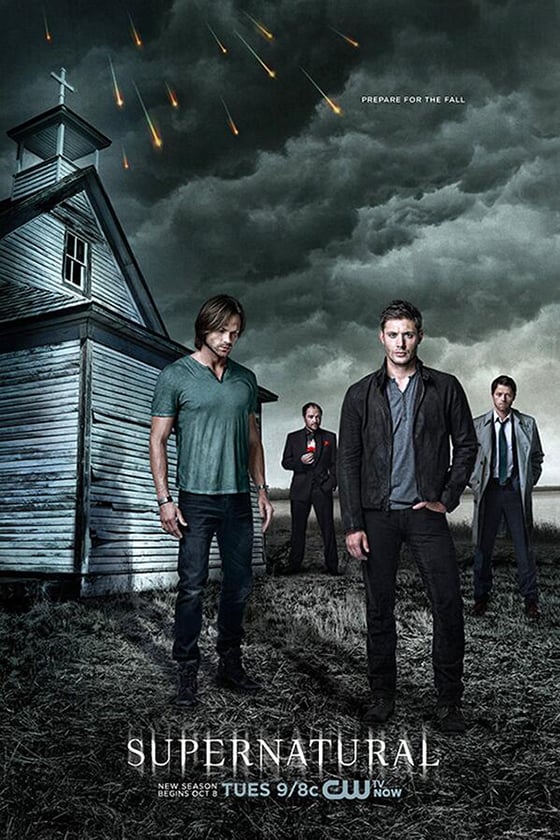 With the success of its shows Supernatural, The Vampire Diaries, and Arrow, it's no surprise that The CW has announced an early renewal of their veteran series' seasons for the 2014-2015 TV season.
Next season would mark Supernatural's tenth, Arrow's third, and The Vampire Diaries' sixth. The network - which tends to favor programming geared towards a younger audience - also renewed rookie series The Originals and Reign.
"This season we've had great success with our new hit series The Originals paired with Supernatural, giving us our best Tuesday nights in years... The Vampire Diaries is No. 2 in its time period in the young adult demos, and with Arrow continuing to gain among young men, and Reign growing its time period, we now have strong nights on Tuesday, Wednesday and Thursday. I'm very pleased to announce early pickups for all five series and let our fans know they'll have more great drama to look forward to next season," CW president Mark Pedowitz said.
The network has yet to decide whether it will renew its other veteran series Beauty and the Beast, Hart of Dixie, and The Carrie Diaries.
Read More

| The Hollywood Reporter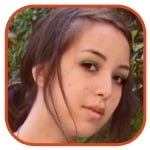 Posted by Robin Paulson Categories: Drama, Prime Time, The CW, Features,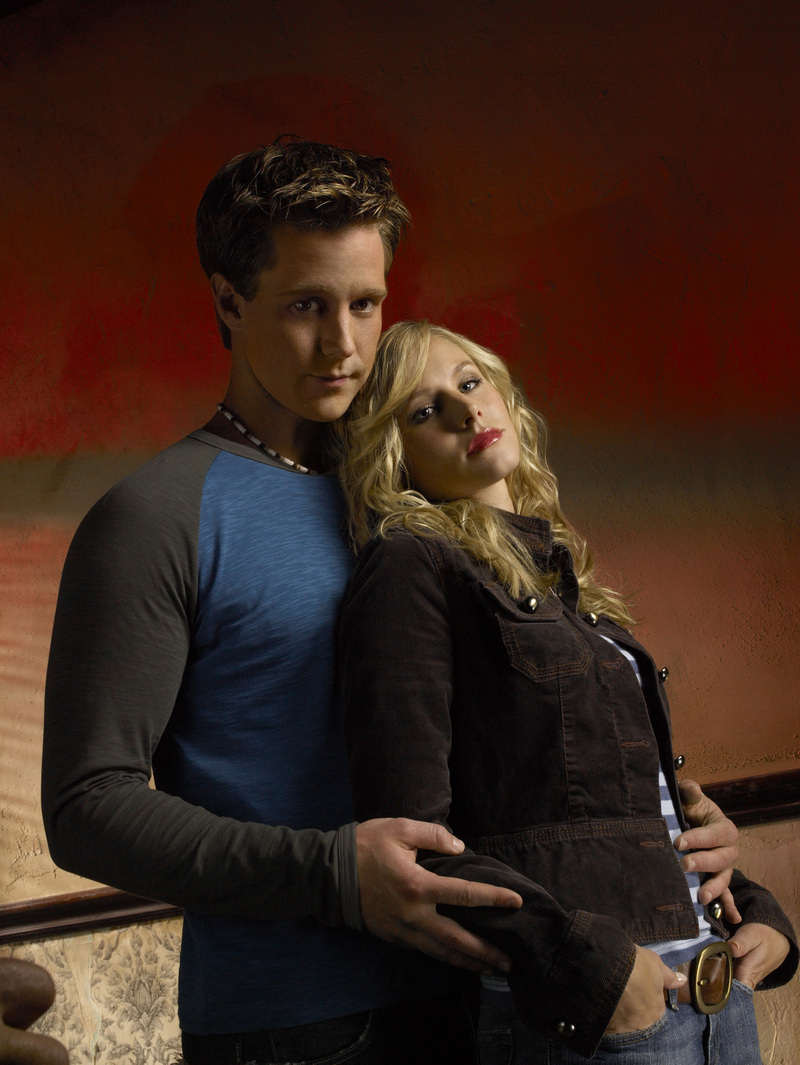 With just two more months to go before the Veronica Mars movie hits theaters for their Jason Dohring - who plays Neptune's resident OPJ and possibly probably Veronica's soulmate, Logan Echolls - opened up about the upcoming film and offered some interesting reflections on his three years shooting the series.
For starters, Dohring (who was married during the course of the show, mind you) seems to be a fan of serious method acting when it came to his character's relationship with Kristen Bell's Veronica: "A lot of that emotion was very real for me. I think I was in love with [Kristen] for the three years we made that show. Like, I truly felt like I would die without her, and I think that's what underlined everything people loved about them as a couple."
Although the 31-year-old actor kept a tight lip about the specifics of the film, he did offer a cryptic description of what to expect: "I think they'll be very pleased, but also at the same time, [creator] Rob [Thomas] doesn't tie the story up with a bow. Nothing comes easy in Veronica's world, so there's a very melancholy/noir touch at the end that adds these cool layers."
Click to continue reading Jason Dohring Talks 'Veronica Mars' Movie
Read More

| Buzzfeed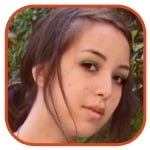 Posted by Robin Paulson Categories: Drama, Prime Time, The CW, WB, Features, Internet, Video,
Behold, Veronica Mars fans - the latest trailer for the Kickstarter-funded film is online.
Naturally, the trailer/quasi-featurette poses the burning question the series left us with: Logan or Piz? The consensus among the cast is clearly Team Logan (who in my mind is always like the Spike to Veronica's Buffy), although do you find yourself rooting for good guy Piz? The trailer also gave us a peek at some of the returning guest stars like Ken Marino (Wanderlust), Krysten Ritter (Breaking Bad), and Max Greenfield (New Girl).
Look out for the film to hit theaters next Spring!
Read More

| Jezebel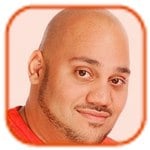 Posted by Andru Edwards Categories: Drama, Prime Time, The CW, UPN, Features,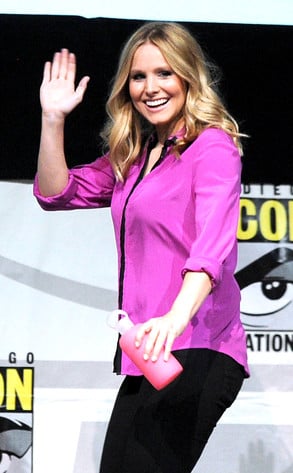 Kristen Bell had "jitters" on the first day of shooting the Veronica Mars movie.
The 33-year-old actress admitted she was nervous about reprising her role as the titular character in the big screen adaptation of the now defunct TV series. Speaking at the San Diego Comic-Con panel for the movie, she said, "It was a lot of excitement and a lot of unknown jitters."
Kristen also revealed her co-star Jason Dohring, who plays her love interest Logan Echolls, was equally nervous: "We kept staring at each other, like 'are we really here? Is this the Twilight Zone?"
Meanwhile, Enrico Colantoni insisted he found it easy to step back into the role of Keith Mars - Veronica's father - because he has a close relationship with Kristen, who recently gave birth to her first child with fiance Dax Shepard. "Kristen and I hang out at hockey games together. It's easy to look at her and have this paternal thing for her. Now, she's a mama. We have more to talk about," he said.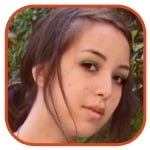 Posted by Robin Paulson Categories: Drama, Prime Time, The CW, Announcements, News,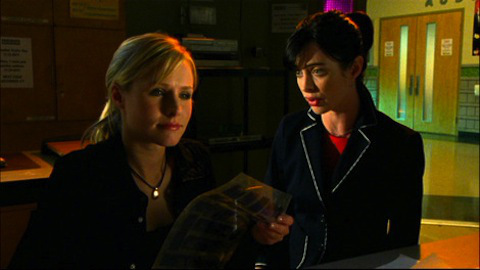 Now that the Veronica Mars film has been greenlit - thanks to Kickstarter - former cast members of the axed CW series are coming out of the woodworks to sign onto the big screen project.
Krysten Ritter - whom most recognize now from Breaking Bad and her starring role in Don't Trust the B**** in Apt. 23 - has confirmed on her Twitter account that she will be reprising her role as Gia Goodwin: "It's gonna be very juicy... Veronica Mars has a special place in my heart because it was my first big acting job (!!!!!!)"
Click to continue reading 'Veronica Mars' Movie Casts Two More Alums
Read More

| Vulture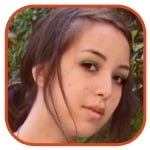 Posted by Robin Paulson Categories: Drama, Prime Time, The CW, UPN, Cancellations, Internet, News,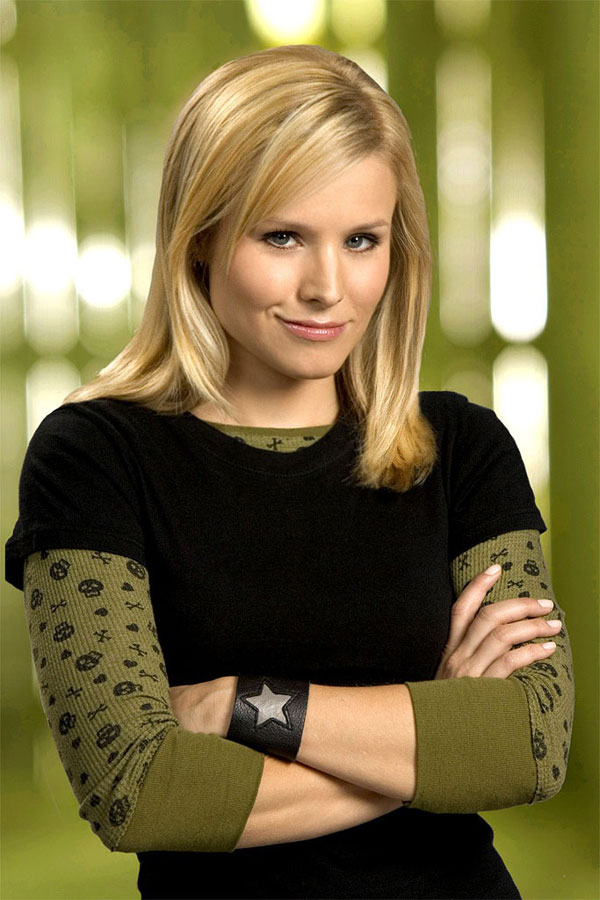 Veronica Mars may have been cancelled six years ago, but fans are still just as ardent as ever to see a continuation of the UPN/CW series.
Series creator Rob Thomas took to the popular online fundraising site Kickstarter to generate interest and funds in seeing a big screen sequel to the show, which starred Kristen Bell as the title character.
"A two million dollar fundraising total probably means cross words are exchanged at the class reunion. Three million? We can afford a full-on brawl. Ten million? Who knows... For some reason the Neptune High class reunion takes place on a nuclear submarine! A Hobbit shows up! There's a Bollywood end-credit dance number! I've always wanted to direct Bill Murray. We'll figure out something cool. Hey, if that total goes high enough, I'll bet the good folks at Warner Bros. will agree a sequel is a good idea," Thomas wrote on the project's Kickstarter page.
Miraculously, fans pulled through, raising over $2.8 million in less than 12 hours.
Click to continue reading Fans Help Greenlight 'Veronica Mars' Movie
Read More

| People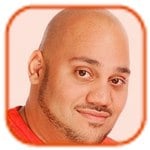 Posted by Andru Edwards Categories: Drama, Prime Time, The CW, Gossip,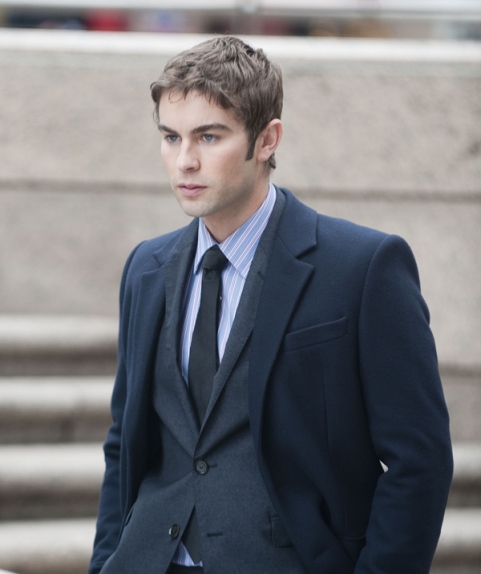 Chace Crawford will miss his "therapists" when Gossip Girl ends. The 27-year-old actor is sad to be saying goodbye to the rest of the cast and crew on the show when the season ends, and will be particularly unhappy to lose his hair and make-up team as they had become his confidantes as he spent so much time with them.
"I saw them for, like, an hour everyday. I talked to them about my life problems. Some were like a therapist. I'm gonna miss those girls," he said.
Although the show hasn't yet finished filming its final season, Chace already knows what he wants to take away from the set as a memento of his time on the hit drama series: "I would take some of those suits my character wears if I could. I'm gonna try and steal some badass ashtrays, if I can fit them in my coat pocket."
And Chace thinks that five years playing Nate Archibald has made him lose his dignity because of the situations his character has been in. "I'm gonna look for my dignity. My dignity is somewhere on set. I think it happened around season two. Leading into season three, it was all out the window," he said.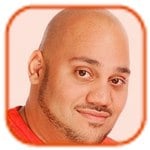 Posted by Andru Edwards Categories: Comedy, Drama, Music, Prime Time, ABC, The CW, Announcements, News,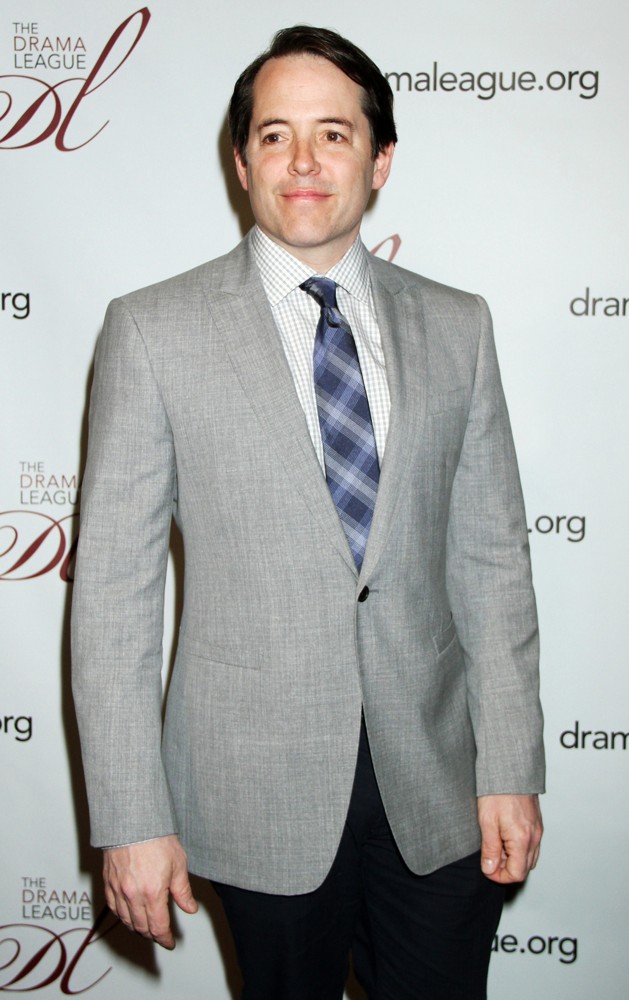 Matthew Broderick will guest star on Modern Family.
The Tony Award-winning actor will join the comedy show as a "neurotic new friend" of regular character Phil Dunphy (played by Ty Burrell), ABC has confirmed. No other details of his character have been released.
Matthew's wife Sarah Jessica Parker will also appear on the small screen when she stars in the latest series of Glee. The former Sex and the City actress will be a "frazzled and eccentric" editor of an acclaimed fashion magazine's website when she makes her guest appearance in the musical drama and show bosses think she is "hilarious."
"Sarah Jessica Parker is gonna be running Vogue.com. That's sort of where we encounter this character, who's sort of frazzled, eccentric, hilarious. It's gonna be good," said the show's co-creator and executive producer Ian Brennan.
Click to continue reading Matthew Broderick to Guest Star on Modern Family, SJP on Glee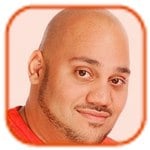 Posted by Andru Edwards Categories: Drama, Prime Time, The CW, Gossip,
Alexa Chung is to appear in Gossip Girl.
The 28-year-old British presenter was seen on set in New York City yesterday (01.08.12) sporting full hair and make-up and wearing a blue and red dress for filming. However, it is unclear whether Alexa - who moved here in 2009 - is making a cameo role as herself or making her acting debut as no character details have been released at present. It is yet to be confirmed how many episodes the former model will appear in.
Gossip Girl launched in 2007, and it was recently revealed the forthcoming sixth season will be the last for the drama. Though most of the storyline details have been kept under wraps, it has been disclosed that Serena Van der Woodsen - played by Blake Lively - is to have an eventful series. "Serena has gone off the grid, beyond even the reach of Gossip Girl. Her friends fear for the worst and hope for the best, but even they can't imagine where they will ultimately find her," a spokesperson said.
Alexa follows in the footsteps of Elizabeth Hurley, who appeared in the fifth series of the show.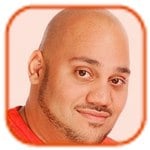 Posted by Andru Edwards Categories: Music, Reality, The CW, Gossip,
Joe Jonas has surprised his The Next co-stars with how famous he is.
The Jonas Brothers singer will star with Nelly, Gloria Estefan and country star John Rich in the reality TV show which will see them mentor rising stars of the music scene and Nelly admitted he had no idea how famous the Jonas Brothers were. "Joe Jonas, obviously I didn't know what I was embarking on with this kid here. He got little girls staying out two or three days in advance trying to get tickets to the show for this dude," Nelly told MTV News.
Nelly also revealed he is thrilled to be working with Gloria Estefan because he had no idea she would be so "cool." He added, "The thing about Gloria is she's cool, yo. I didn't know that she would really be that cool considering - not considering anything, you never wanna assume, but you just never know because you're hanging with people now on a daily basis and attitudes show eventually, but there hasn't been any."
© Gear Live Media, LLC. 2007 – User-posted content, unless source is quoted, is licensed under a Creative Commons Public Domain License. Gear Live graphics, logos, designs, page headers, button icons, videos, articles, blogs, forums, scripts and other service names are the trademarks of Gear Live Inc.