Posted by Rhys Alexander Categories: Prime Time, FOX, Gossip,
Even an imminent cancellation can't bring this cult-favorite show down. Series creator Mitch Hurwitz has promised an episode that will make fun of Arrested Development's demise. Here's to a show that stays true to its vision.

Read More

| TV Guide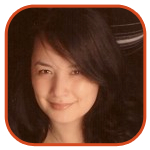 Posted by Veronica Santiago Categories: Daytime, Prime Time, Syndication, UPN, America's Next Top Model, Talent,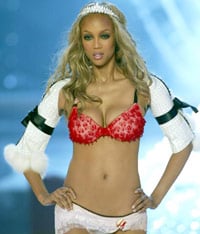 If watching America's Next Top Model doesn't provide you with enough model tension to last you through the week, we hope you caught today's episode of The Tyra Banks Show. We finally got to witness the long-awaited 'face off' between supermodels Tyra Banks and Naomi Campbell. After being compared to Naomi for most of her career, Tyra finally got to unload her feelings on her alleged rival. Banks admitted on the show that she gave up modeling to avoid being in Naomi's shadow. She also took time out to blame the media and the modeling biz for creating the competition. In the spirit of her idol, Oprah, Tyra wanted to have this discussion because she hoped to stop the hatred and jealousy that women often have towards each other. Hellooooo, Tyra. If you keep women from hating each other, you wouldn't have anything to keep America's Next Top Model afloat!

Read More

| People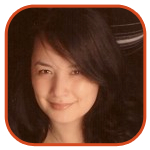 Posted by Veronica Santiago Categories: Prime Time, Reality, NBC, Apprentice, The - Martha,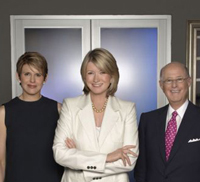 Although I personally was not a fan of The Apprentice: Martha (I couldn't stop laughing at those goodbye letter scenes), I've always wondered what it was about craft-based reality shows that viewers didn't like. I would admit that I was a fan of both Wickedly Perfect and Tommy Hilfiger's The Cut—but I'm apparently the only one willing to do so. Though both shows featured contests not too dissimilar from the Donald-version of The Apprentice, both shows tanked in the ratings (judging by their ever-changing time slots).
Well, they say bad things come in threes.. so Martha: Tag, You're It! Your show will officially be considered deceased after the finale on Dec. 21. Although those NBC reps claim your show was never meant to go past one season, we all know better. Home confined or not, there's no way you would ever sign yourself up for something you didn't think you would succeed at. So goodbye, Martha. Good luck and travel safely…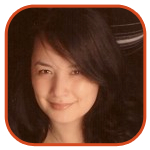 Posted by Veronica Santiago Categories: Comedy, Prime Time, UPN, Everybody Hates Chris, Features,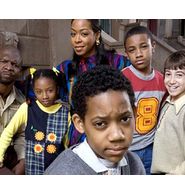 Poor Chris. He's far too young to be workin' for the weekend. When other kids should be waking up on Saturday mornings and enjoying their cartoons, he is too busy soaking up every ounce of missed sleep he can get. Going across town to attend the white school his mother prefers means getting about 10 hours less sleep than every other kid. Ironic. I thought riding public transportation gave you the opportunity to get more sleep.
Click to continue reading Everybody Hates Chris: Everybody Hates The Laundromat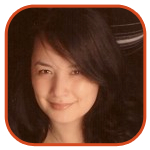 Posted by Veronica Santiago Categories: Comedy, Prime Time, ABC, Talent,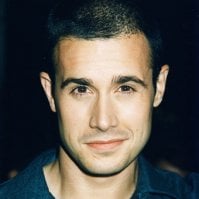 Hey, Freddie! Have you noticed anything about your recent success? Did you finally realize that dropping Matthew Lillard as your sidekick would probably be the best thing for your career? The proof? Wing Commander, She's All That, Summer Catch.. do we need to go on?? Yes—you could say that the Scooby Doo movies were hugely popular, but kids movies don't count. It's pretty hard to screw a 'family-friendly' flick up.
Well, regardless of how you did it… congratulations to you, Freddie Prinze, Jr., for having the next ABC show to be picked up for a full-season. Whatever you do, just don't bring in Matthew to guest star until you've at least made it past the sophomore jinx…
Posted by Rhys Alexander Categories: Comedy, Prime Time, ABC, Desperate Housewives,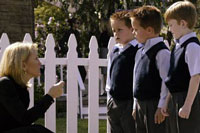 Looks like a question Desperate Housewives fans have been asking all season has been answered: what happened to the twins? Lynette's just-this-side-of-evil twin boys, Preston and Porter, played by Brent and Shane Kinsman respectively, will once again be seen on the show. Seems like they had to finish wrapping their new film, Cheaper By the Dozen 2. Lynette will no doubt be pulling her hair out again over these two any day now. True, that mystery has been solved, but how about this one: how come baby Penny hasn't aged a day in nearly two years? Hmmm…maybe it's the same reason Gabrielle hasn't started showing even the tiniest bit of pregnancy yet.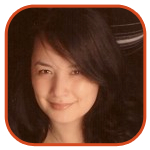 Posted by Veronica Santiago Categories: Drama, Prime Time, ABC, Alias, Features,

When we last spoke about Alias, there were two things that we pointed out: the new character of Rachel was simply recycling old Sydney storylines, and that actor Balthazar Getty was simply doing nothing. Sadly, it's been weeks since we've made those first remarks…and absolutely nothing has changed.
This week started off with the detainment of Rachel Gibson's family. Now that she has become a target, she has unintentionally put her parents and siblings into harm's way as well. To help Rachel understand why a witness protection program is necessary, Sydney gives her a bit of sage advice: "You do it because you don't have a choice." After having to live a double-life for her friends Will and Francie, Sydney knows all too well how this must go. And so do the viewers.
Click to continue reading Alias: Solo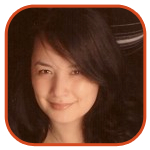 Posted by Veronica Santiago Categories: Drama, Prime Time, NBC, ER, Features,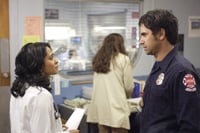 Is it sad that the most satisfaction I got out of this last episode was watching former Outsider, Tommy Howell (I mean C. Thomas Howell), be dissected? WOLVERINES!!! A close second was witnessing Dr. Ray Barnett get his butt kicked for sleeping with an underage girl. If you were that girl's father, you probably would have felt the same way about that punk. Is my morbid fascination a reflection upon me or on this show? All I know is that even though I still watch this show routinely, ER has now become so routine that I am forced to entertain myself with the little things.
Click to continue reading ER: The Human Shield
Posted by Rhys Alexander Categories: Comedy, Prime Time, ABC, Desperate Housewives, Gossip,
Jokes have been made since the season began concerning Gabrielle's (played by Eva Longoria) 'magical' pregnancy: no matter how far along she was, she didn't show any sign of being pregnant, still wearing her typical skin-tight clothes without a hint of a bump. Now disgusted fans are wondering if is it because the show never intended for Gabrielle to have the baby? Gabrielle took a tumble down the stairs in the last episode, and the last shot of her sadly gazing at a sonogram picture strongly suggested that she'd suffered a miscarriage, which viewers of the show are none too happy about. It's a cheap plot device, even for the notoriously cheap sweeps season. And falling down the stairs? That harkens back to Gone With the Wind…are the writers so "desperate" they must resort to the most tired clichés?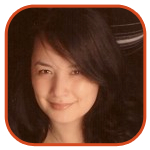 Posted by Veronica Santiago Categories: Prime Time, Reality, CBS, News,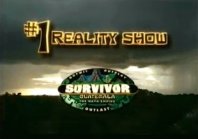 Funny – I always thought that Survivor was getting a bit tired, but what do I know? Apparently most viewers don't share my sentiments, which is why CBS has already ordered two more seasons of the reality show. This is in addition to the 12th version that has yet to be filmed. It's interesting how quickly that other Mark Burnett production, The Apprentice, has started to wane over the years yet Survivor keeps going strong. Of course—once Jeff Probst finally gets around to admitting that he is fed up babysitting stinky contestants, Survivor will have officially jumped the shark. But then again, I think that happened a few years ago when women started stripping for peanut butter…

Read More

| ABC
© Gear Live Media, LLC. 2007 – User-posted content, unless source is quoted, is licensed under a Creative Commons Public Domain License. Gear Live graphics, logos, designs, page headers, button icons, videos, articles, blogs, forums, scripts and other service names are the trademarks of Gear Live Inc.