Posted by Rhys Alexander Categories: FOX, American Idol, News,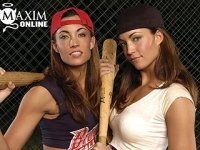 This show sure likes to find the criminals and questionably notorious, doesn't it? The latest pop star hopeful with a secret past is Becky O'Donohue. What did Donahue do? She posed nearly naked with her twin sister in the men's magazine Maxim.
There's nothing like being on American Idol to help excavate a person's past. In the case of contestant Becky O'Donohue, two-year-old photos showing her with her twin sister, Jessie, have surfaced on the Maxim magazine Web site.

The shots depict the 25-year-olds in bikinis, revealing baseball jerseys, and sitting in a sauna – clad only in towels.

The pictures were taken in 2004 for the publication's online fantasy baseball game – and found new life when O'Donohue became an Idol contestant, Jordan Burchette, executive editor of the site, tells the Associated Press. "There's all kind of new buzz surrounding them."
What do you think? Should this influence fans' votes at all? And is there such a thing as too much exposure?
(Photo Source: Maxim Online. Becky is on the right.)

Read More

| People.com
Posted by Rhys Alexander Categories: FOX, American Idol, Talent, News,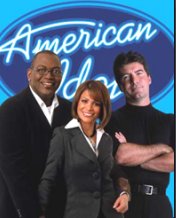 Do you have a good idea who will shine next in the pop music spotlight? Professional gamblers and statisticians do.
With "American Idol" moving into its public-voting phase next week, online bookies have begun laying odds on the 24 semifinalists. If the oddsmakers are right, we could be headed for an Ace Young-Katharine McPhee showdown sometime in late May.

Online gaming site PinnacleSports.com has the 25-year-old Young as the early favorite, with odds of 7 to 2 to become "Idol's" first male champion since 2003. McPhee is right behind at 4/1, and another early favorite, 17-year-old Paris Bennett, is a 5/1 chance to take home the title.
Place your bets and let us know: who have you picked as the winner?
Read More

| Zap2it
Posted by Rhys Alexander Categories: FOX, American Idol, Talent, News,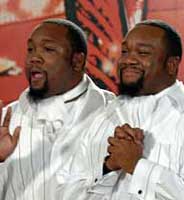 Can we get through at least one season of American Idol without finding a songbird fugitive? Twins Terrell and Derrell Brittenum wowed the judges—and won America's heart—with their duet audition. The sweet, likeable pair seem like the last people you'd expect to be in jail, but then again, it is American Idol. We should be used to it by now.
They sang like angels for their audition on Tuesday's 'American Idol' premiere, but a pair of Memphis twins may sound more like jailbirds by the time the show goes live from Hollywood.

Terrell Brittenum, 28, has been in jail since Jan. 10 on an outstanding warrant for charges related to the illegal purchase of a car in Rockdale County, Ga., east of Atlanta.

He and his brother, Derrell, are accused of using another man's identity to buy a 2005 Dodge Magnum in June.

Derrell was expected to turn himself in on the same charges of forgery, theft by deception and financial identity fraud, The Commercial Appeal newspaper reported.

The brothers auditioned together in September for the hit TV show 'American Idol' and impressed the show's prickly judges to continue to the next round. Segments of the show have already been recorded and will air during the next few weeks.

Fox Broadcasting Co. refused to discuss the Brittenums or their status on the show.
Read More

| Excite News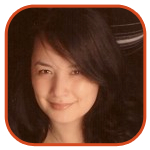 Posted by Veronica Santiago Categories: Reality, FOX, American Idol, Talent,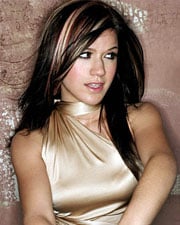 Biting the hand that fed her, Kelly Clarkson is currently squabbling with the producers of her former stomping ground, American Idol. It seems the 2002 Winner is not quite ready to have her hits ripped to shreds by aspiring wannabes this season and has refused the rights to her songs. This, of course, is not settling well with Simon Cowell who has deemed the singer 'difficult', stating "It's the public who bothered to pick up the phone to vote for her. If she refuses to give songs to be used on the show, it's like saying to every person who voted for you, 'you know what? Thank you. I'm not interested in you anymore.'"
Some may think she's being unappreciative of the show that made her her what she is today, but who could blame her for holding out for more money? Is it her fault that she is the only winner who has had any songs worth singing?? And yes—we are ignoring that Clay Aiken has ever existed…
NOTE TO PRODUCERS: if you think that Kelly still owes you anything—please keep these four words in mind: 'From Justin to Kelly'
Posted by Rhys Alexander Categories: Reality, American Idol,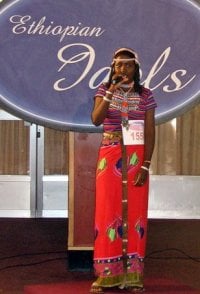 The pervasive power of television never fails to amaze me. Where is the absolute last place you might expect to find a new version of American Idol? How about Ethiopia?
"Ethiopian Idols" is a far cry from the glamour and glitz of its U.S. and British inspirations.

Yellowed satin sheets and signs taped to the walls provide the backdrop for a set hastily constructed each week in a shabby hotel restaurant while waiters peer in. Performers have to contend with frequent power cuts, feedback from poor sound equipment and ringing cell phones.

But "Ethiopian Idols" has its own answer to Simon Cowell the acerbic judge on the American and British versions. Feleke Hailu disses contestants by telling them they "sing like donkeys."

The show has fast won the highest ratings on otherwise dull state-run TV.

While "Ethiopian Idols" cannot promise the riches or fame enjoyed by American and British winners, it does offer hope in an impoverished country where most of the 77 million people cannot afford a TV set.

The show also has broken new cultural ground in the Horn of Africa nation.

Feleke's catch phrase "alta fakedem," or "you didn't make it" in Amharic may seem positively meek compared to Cowell's biting reviews. But it has caused a sensation in this tradition-bound culture.
Truly amazing.

Read More

| Yahoo! TV News
Posted by Rhys Alexander Categories: Prime Time, Reality, FOX, American Idol,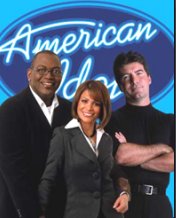 Popular talent reality show American Idol has finally decided on its air day and time. After announcing late last month that it would keep the blockbuster reality series in its original Tuesday and Thursday slots—ending weeks of speculation about a possible move of the results show to Thursday—Fox said Monday that during the three-week semifinal round, the live results show will air Thursdays. As previously announced, the audition stage of the singing competition will air at 8-9 p.m. Tuesdays and Wednesdays beginning January 17. No doubt, fans are already setting their DVRs and TiVos.
Posted by Rhys Alexander Categories: Prime Time, Reality, FOX, American Idol,
Ryan Seacrest reported that viewers are in for more than ever before this season. Apparently, the selected hopefuls are more determined than ever to win, and refuse to let anything stand in their way. Not even fellow competitors. Will backstabbing and scheming light up American Idol's stage this time around? We'll find out on January 17, when the new season premieres. This kind of buzz certainly whets the appetite:
This new round of Idol, however, may finally cross over into a reality-TV staple that it has since quite admirably dodged: backstage backstabbing. As host Ryan Seacrest recently told reporters — and Randy Jackson now confirms — that this flock of songbirds is more like a committee of vultures. "Every season, when we go out on the audition tour, we never know what we're going to get," Jackson reports. "I think the kids this time probably want this worse than ever, so there's quite a bit of interesting fighting and dialogue going on amongst them. People's egos are saying, 'We're friends and we're all in this together, but hey, I want to win this — and I don't want anybody to stand in my way.'"
Read More

| TV Guide Insider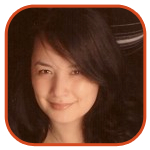 Posted by Veronica Santiago Categories: Reality, ABC, American Idol,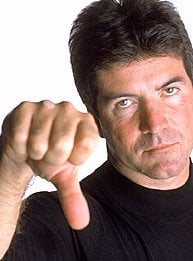 Are you a fan of Simon Cowell but have been told that you cannot sing? Have you secretly hoped that he would insult you just so you could fire back? Well here's another way for you to get close to the body behind the famous man-boobs: invent him something. The man who made American Idol what it is today (admit it—that show would be nothing without him,) and created that barely-noticed show "Cupid" has another trick up his sleeve: he wants to find…the next greatest American inventor?? Apparently one can only take so many bad renditions of 'I Believe I Can Fly' before they are forced to find a back up job.
Finalists will each receive $50,000 to create their project with the eventual winner receiving $1 million. Those interested will have eight opportunities to present their ideas. Auditions will start November 14 in Los Angeles and will move on to seven other cities.
Read the following press release for more info.
Click to continue reading Simon Cowell Is Calling Out All American Inventors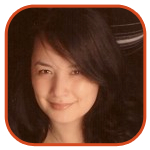 Posted by Veronica Santiago Categories: Kids, Reality, ABC, CBS, UPN, American Idol, Desperate Housewives, The O.C.,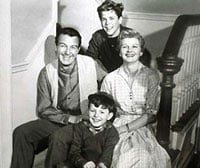 While I've never really cared what the Parents Television Council had to say about my TV viewing, I've always been fascinated by their opinions. So when they put out their "Top Ten Best and Worst Shows for Family Viewing," I listen. Entertainment Weekly may have their '5 Great New Shows to Watch' issue, but the PTC's list of worst offenders lets me know what I'm really missing out on! Criticized for their use of bad language, violence, and sex, shows deemed unsuitable this time around included Desperate Housewives, CSI, The O.C., Arrested Development and Family Guy. (NOTE TO SELF: Make sure to TiVo a season pass of Arrested Development.)
Surprisingly, shows that were considered family-friendly included Everybody Hates Chris and American Idol. Apparently when Chris' mother tells him that she'll knock him into next week, that's considered an acceptable form of child punishment. And when meany Simon Cowell brings contestant to tears—he's really teaching children how to accept constructive criticism. So I don't get it—when Alfre Woodard and her son chain someone up on Desperate Housewives, that's not considered a good example of mother/son bonding?

Read More

| PTC
© Gear Live Media, LLC. 2007 – User-posted content, unless source is quoted, is licensed under a Creative Commons Public Domain License. Gear Live graphics, logos, designs, page headers, button icons, videos, articles, blogs, forums, scripts and other service names are the trademarks of Gear Live Inc.