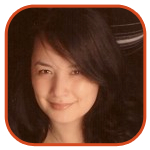 Posted by Veronica Santiago Categories: MGM, Action, Drama, Upcoming Releases,
Almost 25 years after it was originally released, it's been announced that Red Dawn is now up for the inevitable remake. Wolverines!
In 1984, the Cold War era movie - the first movie to be rated PG-13 - saw a group of high schoolers head for the woods after the Soviets and Cubans invaded America. With the weapons they had stockpiled, the teens did their best to wreak havoc on the foreign troops. (You can read my review of the Red Dawn Collector's Edition here.)
Believing there's no better time to revisit a story about an invasion on U.S. soil, MGM has greenlighted an update of its cult classic.
Click to continue reading Red Dawn Scheduled for Remake
Read More

|
Hollywood Reporter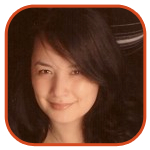 Posted by Veronica Santiago Categories: MGM, Action, Drama, Period, Political, Upcoming Releases,
Right now, Tom Cruise is somewhere hoping the third time really is a charm.
After initially receiving a June 27 release date, the actor's next film is now scheduled to open next year. That's after Valkyrie had already been pushed back to the fall for production reasons.
Although an October premiere might have been given the film Oscar consideration, the studio claims the new Feb. 13th slot will be in the best interest of the WWII drama. That decision will allow Cruise to take advantage of the President's Day weekend.
Two films once slated for that same 2009 date have since made other plans (The Pink Panther 2, The Wolfman). While these departures may have allowed Valkyrie to slip right in, that Friday will still have stiff competition. Confessions of a Shopaholic (starring Isla Fisher) and the latest version of Friday the 13th will also be fighting for audience dollars.
Directed by Bryan Singer, Valkyrie also stars Bill Nighy, Kenneth Branagh and Tom Wilkinson.
Read More

|
Variety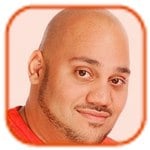 Posted by Andru Edwards Categories: MGM, New Line, Universal, Adaptation, Drama, Musicals, Period, Science Fiction, Comedy, Thrillers, DVD Reviews, Full Episodes, Theatrical Reviews, Videocasts,
In this episode of FilmCrunch, Veronica Santiago and Neil Estep review Hairspray, along with the DVD release of Premonition. Neil also hits us with a 60 second review of I Now Pronounce You Chuck and Larry. All that, plus your typical dose of hilarity, in this episode.
Now we want to hear from you - hit the forums and let us know what you think, what you want us to watch next, and any other recommendations you have for the show.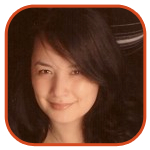 Posted by Veronica Santiago Categories: Weinstein Company, Drama, Horror, Thrillers, Corporate Shakeups, Filmmaking,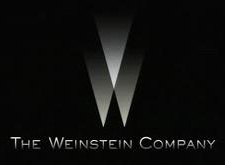 As expected, the agreement reached last week between United Artists and the Writers Guild of America has paved the way for other deals. The Weinstein Company, headed by brothers Bob and Harvey Weinstein, just finalized their own contract with the union late Friday. (Like the UA arrangement , this settlement does not apply to distributor MGM.)
Titles recently connected to the indie company include The Great Debaters, The Mist and Awake.
Read More

|
Reuters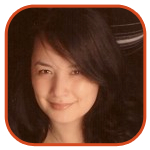 Posted by Veronica Santiago Categories: MGM, Filmmaking, Scripts,
Tom Cruise may not have a beard, but he does now share something in common with David Letterman: working writers.
Days after the talk show host welcomed back his writing staff, United Artists reached its own agreement with the WGA. The studio is partially owned the actor and his production partner, Paula Wagner; Lions for Lambs was the first movie released since Cruise became involved with the company.
The deal will not only allow projects to be taken off hold, it will help films currently in production (like Tom Cruise's Valkyrie) to finish on time.
It is expected that the interim agreement - which does not extend to UA's parent company (MGM) - could spark a series of deals made by other independent studios.
Read More

|
Variety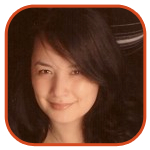 Posted by Veronica Santiago Categories: MGM, Action, Drama, Period, Political, Filmmaking, Upcoming Releases,
Valkyrie, a movie already plagued with production issues, has just given us another reason to be wary. It's now been linked to two of the most cringe-inducing words in the film industry: delayed release. The Tom Cruise biopic about a German officer who plotted to take down Adolf Hitler will now premiere October 3, 2008. Valkyrie was originally slated to open June 27, unfortunately Bryan Singer (The Usual Suspects) has yet to shoot an integral war scene.
So let's now officially add 'date change' to the ever-growing list of problems. (Items already noted include Scientology haters, destroyed footage and injured extras.) I predict a Suri fashion faux pas - or maybe even locusts - will trip things up next.
Read More

|
Variety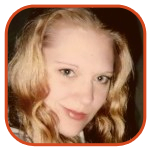 Posted by K.C. Morgan Categories: MGM, Drama, Political, Box Office, Casting, Upcoming Releases,
Watch a Democratic presidential debate, and you'll see it's common for campaigners to malign George W. Bush. Turn on the TV, and you'll find shows (like Comedy Central's Lil' Bush) that revel in poking fun at the White House. But that doesn't necessarily mean America is ready to tackle tricky issues when they're enjoying a night at the movies.
Robert Redford's ambitious Lions for Lambs features a star-studded cast and the prestige of his own name, but handles sticky subject matter. Viewers will be treated to arguments both for and against America's military efforts in Iraq and Afghanistan, but the film makes it clear where the makers, themselves, stand. Movies that deal with America's political problems haven't performed well at the box office in the past…will Lions be different?
Click to continue reading Will Redford Bring A Lion or Lamb to the Box Office?
Read More

| Hollywood Reporter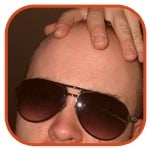 Posted by Johnny Mercedes Categories: 20th Century Fox, DreamWorks, MGM, Paramount, Sony, Universal, Warner Bros, Action, Adaptation, Animation, Classics, Drama, Family, Horror, Independent, Romance, Science Fiction, Sequels, Comedy, Thrillers, Home Entertainment, Lists, New Releases, Upcoming Releases,
The war between Blu-ray and HD DVD rages on, but this week the battle looks particularly one-sided.
HD DVD has only one exclusive release this Tuesday (and not even a very good one), which can't counter-balance the nine exclusive Blu-ray titles. Now, one could see this as merely a slow week for the format's proponents—Universal has the one title, and Paramount has zilch—or maybe Fox, Sony and MGM have simply realized that the holidays are fast approaching, and that … well, this is a war! Whatever the case, HD DVD loyalists will find little to drool over this week. As for the Blu-ray fans, they'll find three day-and-date releases plus a high-def 28 Days Later to supplement its impressive new-release sequel.
Have a look at this week's HD releases after the jump.
Check out this week's standard-definition releases,
or take a look at the TV-on-DVD titles.
Click to continue reading This Week on HD DVD and Blu-ray: October 9, 2007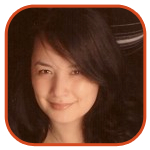 Posted by Veronica Santiago Categories: 20th Century Fox, Disney, MGM, Sony, Weinstein Company, Action, Adaptation, Drama, Horror, Period, Science Fiction, Sequels, Thrillers, Home Entertainment, Lists, New Releases,
Here are a few of the titles you can find on the rental shelves this Tuesday:
1408: starring John Cusack, Samuel L. Jackson
Bram Stoker's Dracula (Collector's Edition): starring Gary Oldman, Winona Ryder
Caligula (Three-Disc Imperial Edition): starring Malcolm McDowell, Helen Mirren
Fantastic Four: Rise of the Silver Surfer: starring Jessica Alba, Michael Chiklis
The Jungle Book (Platinum Edition): starring Phil Harris, Sebastian Cabot
Misery (Special Edition): starring Kathy Bates, James Caan
Species (Collector's Edition): starring Natasha Henstridge, Michael Madsen
Click here to see the TV-On-DVD options for this week.
Click here to see the new titles released on HD DVD and Blu-Ray.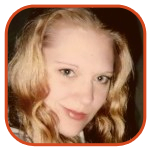 Posted by K.C. Morgan Categories: MGM, Horror, Box Office, New Releases,
I'm not a fan of remakes. Being a big advocate of the "create your own——script" philosophy, I turned my nose up when I heard Rob Zombie was re-making Halloween, the movie that launched the career of Jamie Lee Curtis and frightened little child on a night made for scares. But the movie made a whopping $26.5 million in US and Canadian ticket sales over the weekend, and MGM couldn't be happier. The new version of the 1978 horror classic broke the 2005 Memorial weekend record previously set by Transporter 2. The movie is being touted not as a remake, but as Rob Zombie's personal version of the story – as if Jamie Lee's version never existed in the first place. Gar. Wrap it up all you want – you do the same story, you're doing a remake. But, at least, the second time around has been successful.
Read More

| LA Times

© Gear Live Media, LLC. 2007 – User-posted content, unless source is quoted, is licensed under a Creative Commons Public Domain License. Gear Live graphics, logos, designs, page headers, button icons, videos, articles, blogs, forums, scripts and other service names are the trademarks of Gear Live Inc.