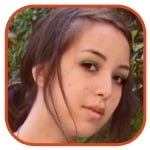 Posted by Robin Paulson Categories: Short Films, Celeb News, Celebrity Controversy, New Releases, Scripts,
Is there an end to Shia LaBeouf's plagiarism madness?
Although the Nymphomaniac star has since plagiarized others' apologies and shelled out for a skywritten apology directed towards Daniel Clowes - the comic book writer/artist whose novel Justin M. Damiano was the very obvious basis of LaBeouf's short HowardCantour.com - he has now prompted Clowes' lawyer to send him a cease and desist letter over a particular Twitter post which was copied from another of Clowes' works. The photo in question (seen above) is a storyboard he has presumably written to which he captioned, "Story board for my next short "Daniel Boring" Its like Fassbinder meets half-baked Nabokov on Gilligan's Island [sic]." The problem is that David Boring is already a graphic novel put out by Clowes (in 2000!), of which he had previously described in the same way Shia did in his caption.
Click to continue reading Shia LaBeouf Plagiarizes Daniel Clowes… Again
Read More

| Shia LaBeouf's Twitter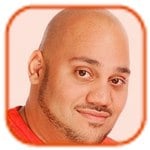 Posted by Andru Edwards Categories: Short Films, Drama, Celebrity Gossip, Celebrity Controversy, New Releases,
Shia LaBeouf used a skywriter to apologize for plagiarising a comic book for his short film.
The Transformers actor has been accused of borrowing from artist Daniel Clowes' 2007 graphic novella Justin M. Damiano for his project Howard Cantour.com which debuted online last month, without crediting the inspiration for his short. A message which read, "I am sorry Daniel Clowes" was seen being flown over Los Angeles on New Year's Day.
Click to continue reading Shia LaBeouf Organizes Elaborate, Sky High Apology to Clowes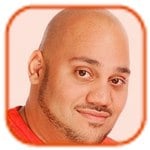 Posted by Andru Edwards Categories: Short Films, Drama, Celebrity Controversy, New Releases, Rumors,
Shia LaBeouf may face legal action for plagiarism over a short film he made.
The Transformers actor could be taken to court after being accused of the "blatant" borrowing of another artist's story for his project Howard Cantour.com without giving proper credit. Shia's project, which debuted online on Monday follows the story of a troubled internet film critic, and is extremely similar to a 2007 graphic novella by artist Daniel Clowes called Justin M. Damiano.
According to the New York Daily News newspaper, Clowes declined to comment, but his publisher Fantagraphics' Eric Reynolds claims the artist "is exploring his legal options." "LeBeouf changed the name of the main character, but he used the comic as a direct script and storyboard. Clowes has a real melodramatic voice that is very idiosyncratic and LaBeouf just used the dialogue word for word. There is no ambiguity. There is no way that anybody wrote this but Dan Clowes. It just defies any kind of logic or good sense. This was so blatant and inexcusable that it was as baffling as it was appalling," Eric told the publication.
Shia has since apologized for copying ideas from Clowes in a heartfelt statement posted online, admitting how "embarrassed" he feels about the situation. Howard Cantour.com has since been taken off the internet.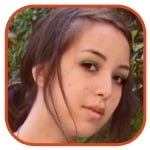 Posted by Robin Paulson Categories: Short Films, Celebrity Controversy, New Releases,
Shia LaBeouf just can't come out with a project these days without stirring up a bit of controversy. Whether it's with Alec Baldwin on Broadway or Brad Pitt on the set of Fury, it seems as though he's constantly angering someone when it comes to his craft. Today, that someone is Ghost World artist Daniel Clowes.
Although his short film HowardCantour.com - which stars Jim Gaffigan - already premiered at last year's Cannes Film Festival, it was its online unveiling yesterday that allowed people to take notice and quickly thereafter become outraged over its blatant plagiarism of Clowes' 2007 comic Justin M. Damiano.
Click to continue reading Shia LaBeouf Rips Off 'Ghost World' Artist
Read More

| Buzzfeed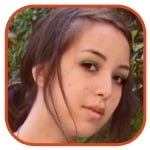 Posted by Robin Paulson Categories: Short Films, Romance, Comedy, Celeb News,
WARNING: The following clip contains offensive and explicit language!
What does Zachary Quinto do when he's not playing a murderous mutant on Heroes nor an iconic alien for Star Trek? Holds his soul mate at gun point, of course!
In this Funny or Die skit, Quinto returns to his comedic talents in Hostage: A Love Story, where he credits his
sweet
uncouth manners to having sisters (as he holds a gun to his date's head over lunch). For realsies.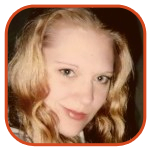 Posted by K.C. Morgan Categories: Adaptation, Animation, Short Films, Drama, Family, Musicals, Period, Comedy,
It's that time of year when it's unsafe to enter a department store, when televised specials are vying to offer you the biggest stars and most touching moments. When ancient movies get dredged up for our entertainment. There is one holiday-themed tale which is so predominant, no winter season would be complete without it. This only begs one question: which version will you watch?
A Christmas Carol is one of the most re-made movies in cinematic history - even Disney is in on the action. But the story itself is even older than Hollywood. A Christmas Carol was originally written by Charles Dickens, and first hit the scene way back in 1843. More than one hundred years later, it's still one of the most widely-recognized holiday stories in history.
And if you want to enjoy this time-honored tale of redemption, you'll have more than your fair share of opportunity. How many ways can you enjoy Dickens this year?
Click to continue reading A Christmas Carol Medley: The Many Ways You Can Enjoy Dickens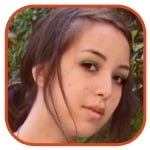 Posted by Robin Paulson Categories: Short Films, Drama, Casting, Celeb News, Celebrity Gossip, Filmmaking, Rumors, Upcoming Releases,
It appears as if Demi Moore's latest project has gravitated her behind the camera, placing her alongside starlets-turned-directors like Natalie Portman, Courtney Cox, and Gwyneth Paltrow.
Although the folks over at Glamour magazine are guarding the short film like hawks, Brittany Snow has leaked a few notes about her director:
"She's so grounded and normal and a really, really talented director. When it comes to this crazy town and industry, she has a very good handle on who she is…She wore jeans and a T-shirt every day and no makeup. She was just so cool."
The film, which is part of Glamour's Reel Moments Series, is slated to premiere this October. Kirsten Dunst, Kate Hudson, and Rita Wilson are among the many actresses who have participated in the past.
Read More

|
E! Online

Posted by David Onda Categories: Disney, Animation, Short Films, Family, Musicals, Comedy, Filmmaking, Rumors, Scripts, Upcoming Releases,
Tim Burton will direct a pair of 3-D films for Disney: Alice in Wonderland and Frankenweenie.
First, Burton will direct Alice, which will be filmed using a mixture of performance-capture imagery and live action footage, a la this weekends #1 film, Beowulf. Next, Burton will helm Frankenweenie, based on his 1984 short film (of the same name) about a dog who gets run over by a car and is brought back to life by his owner. 'Weenie will be filmed using stop-motion animation and shown in digital 3-D.
The original Frankenweenie had an odd cast, which included Daniel Stern (as the owner), Shelley Duvall, Sofia Coppola and The Wonder Years' Jason Hervey. No word if any of the actors will return for this version.
Read More

|
Variety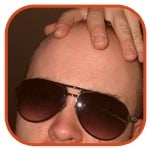 Posted by Johnny Mercedes Categories: Buena Vista, Disney, Universal, Warner Bros, Action, Adaptation, Adventure, Animation, Short Films, Drama, Family, Foreign, Foreign Language, Period, Sequels, Comedy, Thrillers, Distribution, Home Entertainment, Lists, New Releases,
Disney/Pixar's quaint animated story about Remy the rat and his penchant for the culinary arts releases on Blu-ray this week, shortly after taking the US and UK by storm. And with no other major title to contend with (Chuck & Larry do not count), Ratatouille is sure to take high-def home entertainment by storm too.
Other titles worth noting include a cross-format The Aviator from Warner, South Korean cult film Old Boy from Tartan, and some modestly-priced box sets from Warner and Disney.
Check the full list of high-def releases after the jump.
Click to continue reading This Week on HD DVD and Blu-ray: November 6, 2007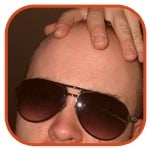 Posted by Johnny Mercedes Categories: Fox Searchlight, Short Films, Drama, Independent, Romance, Comedy, Distribution, New Releases,
A 13-minute prequel to Wes Anderson's new film, The Darjeeling Limited, has just become available as a free download on iTunes. The short film, entitled Hotel Chevalier, has been released over the internet in what seems to be a cross-promotional move by Anderson, who screened the short on the festival circuit but will not include it with the theatrical release. It appears to be a precursor to the situation which Jason Schwartzman's character finds himself in at the beginning of Darjeeling. Knowing Wes Anderson, however, the two could have little to no relation at all.
The short involves Schwartzman and Natalie Portman as two former lovers in an uncomfortable first encounter after an apparent falling-out. As an added bonus, the two share a steamy moment in which Portman removes all of her clothes and mounts Schwartzman on a hotel bed; sadly, to the chagrin of many a fanboy, the sly camera work leaves much to the imagination. But Hotel Chevalier is classic Anderson—humorous, charming and unabashedly awkward. Look for The Darjeeling Limited in limited release this weekend—if you can bear to watch a post-trauma Owen Wilson, that is.
Read More

| Cinematical
© Gear Live Media, LLC. 2007 – User-posted content, unless source is quoted, is licensed under a Creative Commons Public Domain License. Gear Live graphics, logos, designs, page headers, button icons, videos, articles, blogs, forums, scripts and other service names are the trademarks of Gear Live Inc.