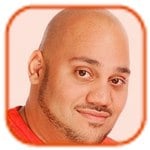 Posted by Andru Edwards Categories: Magnolia, Drama, Celebrity Gossip, Celebrity Controversy, Rumors, Upcoming Releases,
Shia Labeouf will not attend the Nymphomaniac premiere in New York.
The troubled actor reportedly has a "scheduling conflict" that will see him absent from the screening of the erotic film at Museum of Modern Art (MoMA) next Thursday, the New York Post newspaper's Page Six column reports.
Though he is blaming a scheduling conflict, the 27-year-old actor has been vocal about a desire to "retire" from the public eye after he was accused of plagiarizing author Daniel Clowes' graphic novellas, Justin M. Damiano, for his short film HowardCantour.com.
Taking to Twitter earlier this year, he wrote, "In light of the recent attacks against my artistic integrity, I am retiring from all public life."
Shia made headlines in February when he stormed out of a Nymphomaniac press conference in Berlin after quoting French former soccer player Eric Cantona before arriving on the red carpet for the film's German premiere wearing a paper bag on his head that said, "I am not famous anymore."
Click to continue reading Shia Labeouf Won't Attend 'Nymphomaniac' Premiere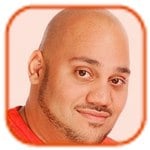 Posted by Andru Edwards Categories: Weinstein Company, Action, Adventure, Period, Celebrity Controversy, Scripts, Upcoming Releases,
Quentin Tarantino is suing Gawker for leaking his script for The Hateful Eight.
The Oscar-winning Django Unchained' director decided to pull the plug on the proposed cowboy film last week when it leaked, and is now suing the website which made it widely available on the internet.
"Gawker Media has made a business of predatory journalism, violating people's rights to make a buck ... This time they went too far. Rather than merely publishing a news story reporting that Plaintiff's screenplay may have been circulating in Hollywood without his permission, Gawker Media crossed the journalistic line by promoting itself to the public as the first source to read the entire Screenplay illegally," the lawsuit states.
The director is demanding at least $1 million for Gawkers actions. The site was not the original source of the script leak, but Quentin blames them for making it available to the public, despite having said he was planning to publish it himself.
Click to continue reading Quentin Tarantino to Sue Gawker Over Script Leak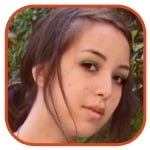 Posted by Robin Paulson Categories: Short Films, Celeb News, Celebrity Controversy, New Releases, Scripts,
Is there an end to Shia LaBeouf's plagiarism madness?
Although the Nymphomaniac star has since plagiarized others' apologies and shelled out for a skywritten apology directed towards Daniel Clowes - the comic book writer/artist whose novel Justin M. Damiano was the very obvious basis of LaBeouf's short HowardCantour.com - he has now prompted Clowes' lawyer to send him a cease and desist letter over a particular Twitter post which was copied from another of Clowes' works. The photo in question (seen above) is a storyboard he has presumably written to which he captioned, "Story board for my next short "Daniel Boring" Its like Fassbinder meets half-baked Nabokov on Gilligan's Island [sic]." The problem is that David Boring is already a graphic novel put out by Clowes (in 2000!), of which he had previously described in the same way Shia did in his caption.
Click to continue reading Shia LaBeouf Plagiarizes Daniel Clowes… Again
Read More

| Shia LaBeouf's Twitter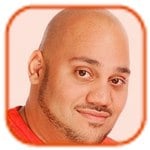 Posted by Andru Edwards Categories: Short Films, Drama, Celebrity Gossip, Celebrity Controversy, New Releases,
Shia LaBeouf used a skywriter to apologize for plagiarising a comic book for his short film.
The Transformers actor has been accused of borrowing from artist Daniel Clowes' 2007 graphic novella Justin M. Damiano for his project Howard Cantour.com which debuted online last month, without crediting the inspiration for his short. A message which read, "I am sorry Daniel Clowes" was seen being flown over Los Angeles on New Year's Day.
Click to continue reading Shia LaBeouf Organizes Elaborate, Sky High Apology to Clowes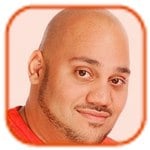 Posted by Andru Edwards Categories: Short Films, Drama, Celebrity Controversy, New Releases, Rumors,
Shia LaBeouf may face legal action for plagiarism over a short film he made.
The Transformers actor could be taken to court after being accused of the "blatant" borrowing of another artist's story for his project Howard Cantour.com without giving proper credit. Shia's project, which debuted online on Monday follows the story of a troubled internet film critic, and is extremely similar to a 2007 graphic novella by artist Daniel Clowes called Justin M. Damiano.
According to the New York Daily News newspaper, Clowes declined to comment, but his publisher Fantagraphics' Eric Reynolds claims the artist "is exploring his legal options." "LeBeouf changed the name of the main character, but he used the comic as a direct script and storyboard. Clowes has a real melodramatic voice that is very idiosyncratic and LaBeouf just used the dialogue word for word. There is no ambiguity. There is no way that anybody wrote this but Dan Clowes. It just defies any kind of logic or good sense. This was so blatant and inexcusable that it was as baffling as it was appalling," Eric told the publication.
Shia has since apologized for copying ideas from Clowes in a heartfelt statement posted online, admitting how "embarrassed" he feels about the situation. Howard Cantour.com has since been taken off the internet.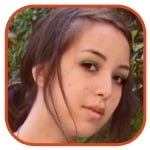 Posted by Robin Paulson Categories: Short Films, Celebrity Controversy, New Releases,
Shia LaBeouf just can't come out with a project these days without stirring up a bit of controversy. Whether it's with Alec Baldwin on Broadway or Brad Pitt on the set of Fury, it seems as though he's constantly angering someone when it comes to his craft. Today, that someone is Ghost World artist Daniel Clowes.
Although his short film HowardCantour.com - which stars Jim Gaffigan - already premiered at last year's Cannes Film Festival, it was its online unveiling yesterday that allowed people to take notice and quickly thereafter become outraged over its blatant plagiarism of Clowes' 2007 comic Justin M. Damiano.
Click to continue reading Shia LaBeouf Rips Off 'Ghost World' Artist
Read More

| Buzzfeed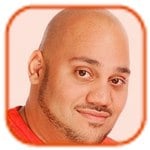 Posted by Andru Edwards Categories: Universal, Action, Adaptation, Sequels, Celeb News, Celebrity Controversy, Distribution, Filmmaking, New Releases,
Christopher Mintz-Plasse says it's a "bummer" Jim Carrey doesn't want to promote Kick-Ass 2.
The veteran actor - who plays Colonel Stars and Stripes in the action sequel - withdrew his support of the film earlier this year, feeling it is too violent in light of the Sandy Hook school shootings, and his co-star is saddened by his decision but finds his opinion "understandable."
"It's a bummer because he's so good in the movie that I would love to have him promoting the movie, but with everything that's happened, it's totally understandable why [he doesn't want to]. We really upped the ante with the violence in this one and I think with all the tragedies that have happened this year, that's on people's minds, which is terrible. Violence is always controversial - nothing you can do."
Mintz-Plasse went on to defend Carrey's controversial decision, insisting it is difficult to envision how the film will look on screen compared to the script: "You read the script and you're like, 'Oh, it's violent,' but when you actually see it in front of you, it's a lot more violent than you think it's gonna be on the page. He saw the finished product and he just couldn't get behind it. I respect the guy's opinion."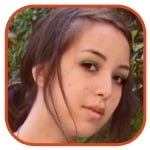 Posted by Robin Paulson Categories: Drama, Celebrity Controversy, New Releases,
For someone already accused of a serious sex crime here in the States, director Roman Polanski probably should have kept his recent comments at the Cannes Film Festival to himself.
The 79 year-old auteur has come under fire for his sexist remarks made at the film festival, where he is promoting his latest movie Venus in Fur. When asked how his view of women has changed over the years, Polanski uttered some eyebrow-raising words:
"Offering flowers to a lady has become indecent. I think to level the genders — it's purely idiotic. I think it's a result… of progress in medicine. I think that the Pill has changed greatly the woman of our times, 'masculinizing' her — how would you say it? [...] I think that it chases away the romance from our lives and that's a great pity."
As if he didn't already have enough people up in arms against him for the allegations made against him regarding the minor, Polanski surely now has many women signed up to boycott his work. Is anyone else wondering what his wife Emmanuelle Seigner thinks of all this?
Read More

| Jezebel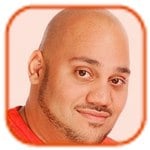 Posted by Andru Edwards Categories: Drama, Thrillers, Celebrity Gossip, Celebrity Controversy,
Gerard Butler is suing the producers of Motor City for $5.1 million.
The 43-year-old actor has taken legal action against Emmett/Furla Films, producers of the axed crime drama, which fell through last summer when financial backing didn't work out, asking for damages due to not receiving a penny of his promised wages.
The Scottish stud is alleging breach of contract and breach of implied covenant of good faith and fair dealing because when he signed up to play the lead in the film about a crook on a mission for revenge, there was a "pay-or-play" clause. This would entitle the actor - who claims he turned down other acting work to appear in the movie - to $4 million regardless of whether the film got made, with up to an extra $2 million in compensation.

"Seeking to capitalize on Butler's hugely popular persona and worldwide recognition, Defendant solicited Butler's services as the lead actor in a theatrical motion picture tentatively entitled Motor City. After offering Butler the starring role in the motion picture on a pay-or-play basis, Defendant then used and exploited Butler's attachment to the motion picture to pre-sell the distribution rights and raise financing,"
Click to continue reading Gerard Butler Sues Producers Over Unpaid Salary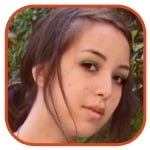 Posted by Robin Paulson Categories: Independent, Celebrity Gossip, Celebrity Controversy,
Transformers star Shia LaBeouf has denounced the Hollywood studio system.
Explaining his efforts to steer his career towards more independent films, LaBeouf - who is set to star in the upcoming Lars Von Trier film Nymphomaniac - has slammed what he believes is an inability to be creative in the big-budgeted film environment.
"There's no room for being a visionary in the studio system. It literally cannot exist. You give Terrence Malick a movie like Transformers, and he's f****d. There's no way for him to exist in that world," he said.
LaBeouf did admit, however, to regretting his negative comments on Indiana Jones and the Kingdom of the Crystal Skull (which prompted his co-star Harrison ford to call him an idiot): "He [Steven Spielberg] told me there's a time to be a human being and have an opinion, and there's a time to sell cars. It brought me freedom, but it also killed my spirits because this was a dude I looked up to like a sensei."
Read More

| The Hollywood Reporter
© Gear Live Media, LLC. 2007 – User-posted content, unless source is quoted, is licensed under a Creative Commons Public Domain License. Gear Live graphics, logos, designs, page headers, button icons, videos, articles, blogs, forums, scripts and other service names are the trademarks of Gear Live Inc.