Tweet
Posted by Jesse Easley Categories: Corporate News, Portable/Mobile,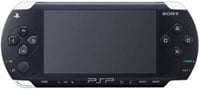 Sony Europe announced today that the PSP will be released on September 1, 2005. Similarly to the United States release, the European PSP will only be available in a Value Pack bundle, however the Spider-Man 2 UMD will not be included in the box. Instead, Europeans will need to register their PSP online to score Spider-Man 2.
"PlayStation Portable will revolutionise portable entertainment, giving users the freedom to play full 3D games, watch movies, listen to music and connect wirelessly on their terms, wherever and whenever they wish to do so," said David Reeves, President of SCEE. "More than ever, today's consumer demands access to their personal entertainment outside the home, without compromising quality. With more than 100 PlayStation Portable game titles currently in development worldwide, and the ability to download and listen to music, and view feature films with breathtaking screen quality, PlayStation Portable lets users control their entertainment options, all in a single package."
Read More

| Sony Entertainment Europe Press Release

Tweet
Posted by Jesse Easley Categories: Action, PC, PlayStation 2, Xbox,
Ubisoft has announced today that Prince of Persia 3 is currently in development. The story of this release takes place after the Warrior Within, as the Prince returns home to find that his people are against him. It turns out that a being known as The Dark Prince has come into the story and will conflict with the real Prince.
"Prince of Persia 3 promises to be THE best installment in the legendary franchise," said John Parkes, Director Marketing at Ubisoft. "By combining two playable characters in a masterly balanced gameplay, with the perfect mix of acrobatic moves and a compelling storyline, the Prince of Persia will appeal to both Sands of Time and Warrior Within fans alike. The Prince is back to reclaim his kingdom, and he has a few surprises in store…"
Prince of Persia 3 is slated to be released in the second half of 2005 on Xbox, PS2, Gamecube, and PC.
Read More

| Prince of Persia 3
Tweet
Posted by Edwin Soto Categories: Action,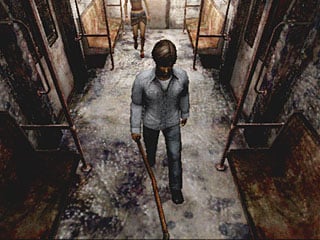 Following in the footsteps of the successful Resident Evil movies, TriStar is planning on releasing the Konami video game hit series on the silver screen.
Mitchell will play Rose, who is desperately searching for her lost daughter in the mysterious, terrifying town of Silent Hill, where they are trapped. The screenplay was written by Roger Avary ("Pulp Fiction").
Actress Radha Mitchell has been in such films as Finding Neverland, Man on Fire, and Phone Booth. The budget is speculated to be around $45-50 Million. Lets see them create some creepy looking mannequins with this budget.

Read More

| Yahoo! News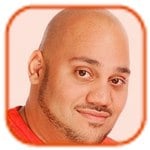 Tweet
Posted by Andru Edwards Categories: Corporate News, PC, Simulation,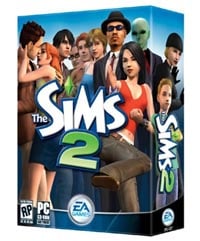 The students at Southern California's School of Cinema-Television has the unique opportunity to earn either $5,000 or a 4-week internship at EA's Maxis Studios. The students are to use the video creation tools which are a part of The Sims 2 to come up with the best 3 minute (or so) family-friendly film starring The Sims. You can check out the complete guidelines here.
Read More

| Gamespot

Tweet
Posted by Jesse Easley Categories: Corporate News,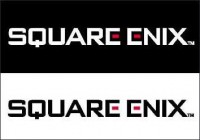 With just under a month to go until E3, expect the gaming news to start flowing fast and hard. Last year Square Enix put on a great show, had an incredible booth, and really just did an all out great job. It looks like they are aiming to pull out all the stops yet again. This year they will be showing Final Fantasy VII: Advent Children (again), Front Mission Online, Romancing SaGa, Radiata Stories, Kingdom Hearts II, and Fullmetal Alchemist 2: Curse of the Crimson Elixir, Dragon Quest VIII: Journey of the Cursed King, and Final Fantasy XII. We're excited to see how this turns out and so is Ichiro Otobe, President of Square Enix:
"This year's line-up will showcase huge titles from all of our major franchises, making this a particularly unique E3 for us. In addition to titles from our familiar franchises such as Dragon Quest VIII and Kingdom Hearts II, we will have playable demos of many other exciting, new games that will soon be as recognizable on consoles, mobile phones, online and DVD. Compilation of Final Fantasy VII will be a great example of the actual delivery of polymorphic content, our new content deployment model based on the creation of original concepts with interactivity on multiple platforms in mind from the start."
Read More

| IGN Wire

Tweet
Posted by Oscar M. Cantu Categories: First Person Shooters, Internet, Xbox,
Our favorite first person shooter for the Xbox gets an update on Tuesday via Xbox Live. There are now four multiplayer maps available for download via the Content Download section of Xbox Live. These four maps are in two groups. The first one, "Bonus Map Pack", includes Containment and Warlock maps – this one is a free download. The other pack is named "Killtacular Pack", includes Turf and Sanctuary maps – this one is $5.99. The Killtacular Pack will set you back a couple of bucks now, but if you wait until June 28th you will be able to download those two packs free of charge. Be sure to check them out, download them and stain them with your opponents' body parts. See ya'll online!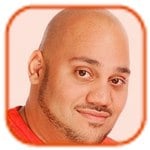 Tweet
Posted by Andru Edwards Categories: PC,
SmartGUARD's WallFly software aims to do for PC gaming what the V-chip has done for TV, which seems to be not much at all. Basically, the software is installed on a PC, and a parent can create profiles for each member of the family that might want to play a PC game. The parent can then configure which options are and are not allowed (blood and gore, for example), what hours children are allowed to play the games, and - most importantly - what ratings they may or may not play. My thing is, I know so many people that can get around so many different kinds of software that is supposed to restrict them from doing something. I haven't tried WallFly out yet, but it is hard for me to believe that it will be any different.
Read More

| CBS News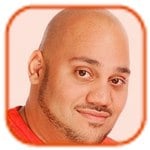 Tweet
Posted by Andru Edwards Categories: First Person Shooters, Mods/Hacks, PC,
You gotta love it when someone is creative and dedicated enough to bring together two things which they love. The team over at Project Torlan have been hard at work bringing the worlds of Halo and Unreal Tournament 2004 together through the development of a Halo mod for UT. Simply put, "Project Torlan is a full-scale Total Conversion mod aimed at porting HaloPC into the Unreal Tournament 2004 engine. This port will be known as HaloUT".
Read More

| Project Torlan

Tweet
Posted by Jesse Easley Categories: Internet, Role Playing Games,

Sony's recent announcement of their new MMORPG Auction site seems to have upset another MMORPG maker, Mythic Entertainment. Mythic Entertainment is the creator of Dark Age of Camelot MMORPG. Mythic's CEO Mark Jacobs had this to say about the decision, "I'm disappointed with the decision from a leader in the MMO industry to go down a path which in the past, has been an anathema to them and remains so to just about every other MMORPG company in the industry. I think that not only supporting the sale of in-game characters, items and currency, but also taking a 'cut' of those sales, is not only a mistake but one of the worst decisions in the history of the MMORPG industry." Jacobs also goes into discussion about how if you were to buy an item on StationExchange and Sony had to delete that item from the game, users would be pretty upset.
Read More

| GameDaily

Tweet
Posted by Jesse Easley Categories: Internet, PC, Role Playing Games,

Sony has announced a new site for Everquest II fans/players. Station Exchange is now the official online auction site for Everquest. The benefit for users using this service is that when an item or character/account is in an auction it is removed from the game until the item is sold. So no more worries about bidding on your High-Level Elvan Mage with the possibility of losing it once you win the auction. This is a great thing for EverQuest II players the world over.
Read More

| Station Exchange
Click to continue reading Station Exchange Everquest II Online Auctions
© Gear Live Media, LLC. 2007 – User-posted content, unless source is quoted, is licensed under a Creative Commons Public Domain License. Gear Live graphics, logos, designs, page headers, button icons, videos, articles, blogs, forums, scripts and other service names are the trademarks of Gear Live Inc.