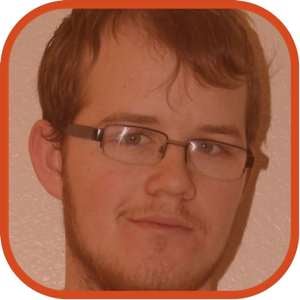 Posted by John Ball Categories: Hardware, Nintendo, Nintendo 3DS, Nintendo DS,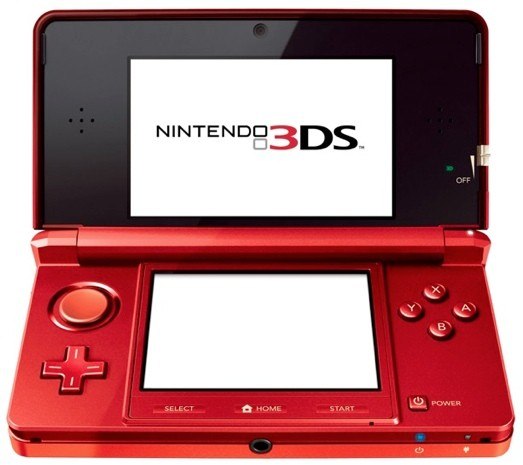 The Nintendo 3DS sales information is in, and the numbers are astounding. 4.5 million units have been sold in the United States over the past 12 months, and the console was Nintendo's best-selling in Japan in its first year. It's is also the best-selling Nintendo console in the U.S. as well, after initially being seen as a flop, resulting in a massive price cut soon after it launched. The price drop certainly worked, as the 3DS has even outsold the incredibly popular Nintendo DS, which in its first year sold "just" 2.3 million units. Have you picked up a Nintendo 3DS yet? Hit us in the comments with your thoughts.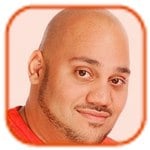 Posted by Andru Edwards Categories: Hot Deals, Nintendo, Nintendo DS, Portable/Mobile,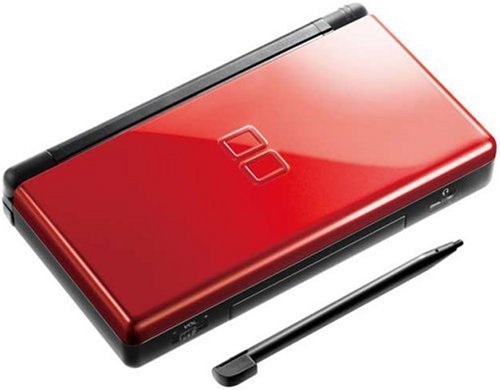 Quick update for you mobile gaming fans - the Nintendo DS Lite is now $99. Nintendo announced the price drop today, ahead of next weeks E3. It's a great price for a fantastic portable console, but we have to wonder--does this mean we might see a Nintendo 3DS price drop next week? It's no secret that the sales on Nintendo's new flagship console have been less than stellar.
Read More

| Nintendo DS Lite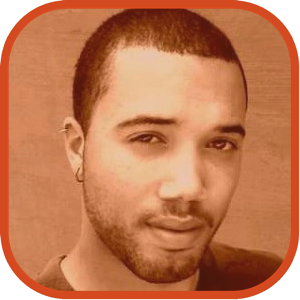 Posted by John Kilhefner Categories: Corporate News, Nintendo DS, PlayStation 2, PlayStation 3, Wii, Xbox 360,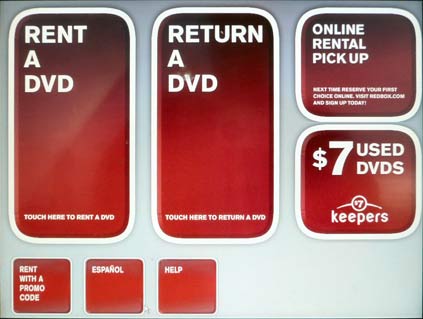 While they originally started testing out a video game rental service in August of 2009 at select Redbox kiosks, the DVD rental giant is seeking to take their video game options nationwide this week. Added markets include those in the West, Midwest, and Atlantic Coast. A look at Redbox's website shows a large offering of video games on the Wii, PS3, Xbox 360, PS2 and Nintendo DS. One rental will cost $2 per day. This may seem like a bit much, considering I remember a time when I could rent a game for a week from Blockbuster for just five dollars. Perhaps a set weekly rate would help their cause much more. Would you rent video games from Redbox for $2 per day? Or would you prefer they have a set weekly rate instead?
Read More

| Redbox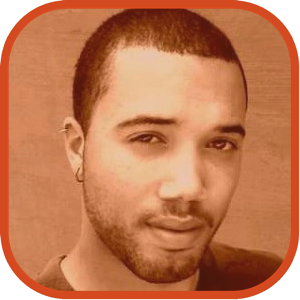 Posted by John Kilhefner Categories: Hardware, Mods/Hacks, Nintendo, Nintendo DS, Portable/Mobile,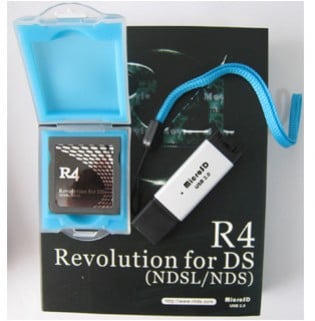 In an attempt to thwart rampant piracy of their Nintendo DS line of video games, Nintendo has been combating the use of the R4 card and other methods of pirating for years. Finally, Nintendo has seen a tremendous victory come about in the form of the banning of R4 cards in the United Kingdom.
Previously, the R4 card was used (or supposed to used at least) to install homebrew games that indie developers would cook up for the DS. However, the R4 could also be loaded with easily accessible retail versions of Nintendo DS titles from major developers posted online. This posed a big problem to not only Nintendo, but to the developers who saw a decline in their sales. With digital downloads of their games available online, and easily transferable to one of these R4 cards, it seemed that their games didn't stand a chance at retail. Why purchase something when you can get it for free?
In light of this misuse of R4 cards, a UK court has ruled in favor of Nintendo, making the R4 card illegal in the UK. While this comes as a huge victory to Nintendo, we must shed a tear for the indie homebrew developers who actually used the R4 cards for its intended purpose.
Nintendo had this to say:
"In the UK alone, there have been over 100,000 game copying devices seized since 2009. Nintendo initiates these actions not only on its own behalf, but also on behalf of over 1,400 video game development companies that depend on legitimate sales of games for their survival."
Read More

| MCV UK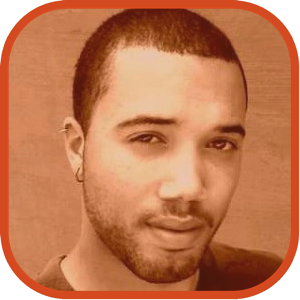 Posted by John Kilhefner Categories: Action, Activision, Nintendo DS, PlayStation 3, Wii, Xbox 360,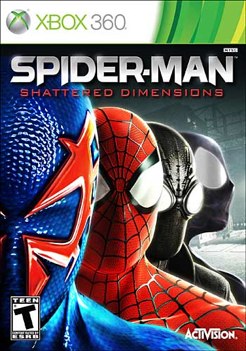 Spider-Man: Shattered Dimensions is Activision's way of trying to please fans of Spidey all across the spectrum. This game is more like four games in one, as you fight through different universes each with their own take on the Spider-Man character. Noir Spider-Man, for example, is a 1930s version of the webbed head crusader. When you play in this universe you will notice the lighting is very dark à la film noir, and the game play is centered around stealth rather than action. The Amazing Spider-Man universe flips this on its ear and chooses full frontal action as its main source of game play. As amazing Spidey you will encounter waves of baddies looking to get their skulls crushed by the non-stop assault of fists and webs you will throw at them. No creeping around in the shadows here. Ultimate Spider Man finds Peter Parker donning a black suit in a cell shaded visual style. Here your suit is your main means of offence against the waves of baddies. With the black suit you will smack, slap, and spike your way to victory. While 2099 Spider-Man takes the universe to the future, where Spidey aerially duels with robotics and other variety of baddies in amazing futuristic cities.
Whether Activision can pull off this four narrative adventure to please the hardcore and mainstream fans of Spidey while making a great game is yet to be seen. Look for this to hit stores September 7, 2010. If you pre-order it on Amazon you'll get a concept art book and unlock the Iron Spider-Man costume as a bonus.

Posted by Alex Lifschitz Categories: Features, Nintendo, Nintendo DS, Portable/Mobile,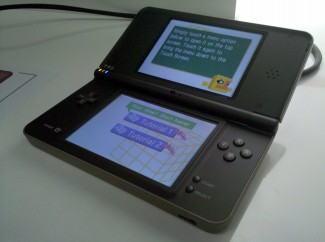 You know, when I look at the Nintendo DSi XL, I can't help but notice the similarity in form factor to Apple's iPad (though the DSi XL was released first - thanks for catching that, astute readers!). Nintendo recently announced the US release of the n-th iteration of the DS, now focusing on a bigger screen. Come to think of it, both companies have a penchant for constantly releasing new SKU's of existing hardware every few months with minor tweaks to inexplicable demand by an attention-deficit public, all while making the people who just bought their newly-outdated hardware feel small and relatively ashamed.
Either way, we got our hands on one at the GDC in San Francisco. Hit the jump for relevant deets.
Click to continue reading Nintendo DSi XL: Hands on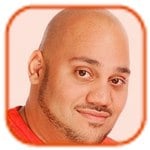 Posted by Andru Edwards Categories: Hardware, Nintendo, Nintendo DS, Portable/Mobile,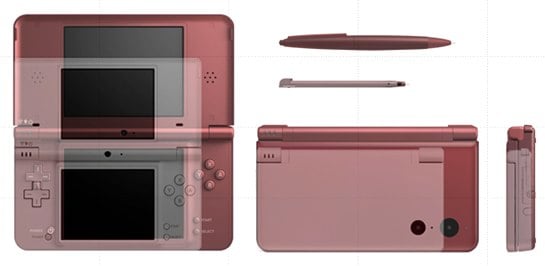 Earlier today, Nintendo announced that their new DSi XL will be launching in North America on March 28, 2007, selling for $190. The DSI XL is basically a jumbo sized Nintendo DSi, boasting two 4.2-inch LCD displays (up from the smaller DSi's 3.25-inch displays.) At launch, the DSi XL will be available in two colors: burgundy and bronze. The new model also comes preloaded with a few games, including a couple of Brain Age DSiWare titles, Photo Clock, the DSi web browser, and Flipnote Studio. Europe gets in on the fun as well, as the XL launches bear on March 5.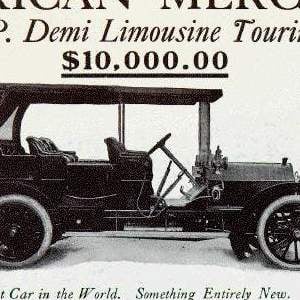 Posted by Drea Avellan Categories: Electronic Arts, Nintendo, Nintendo DS, PC, PlayStation 3, Xbox 360,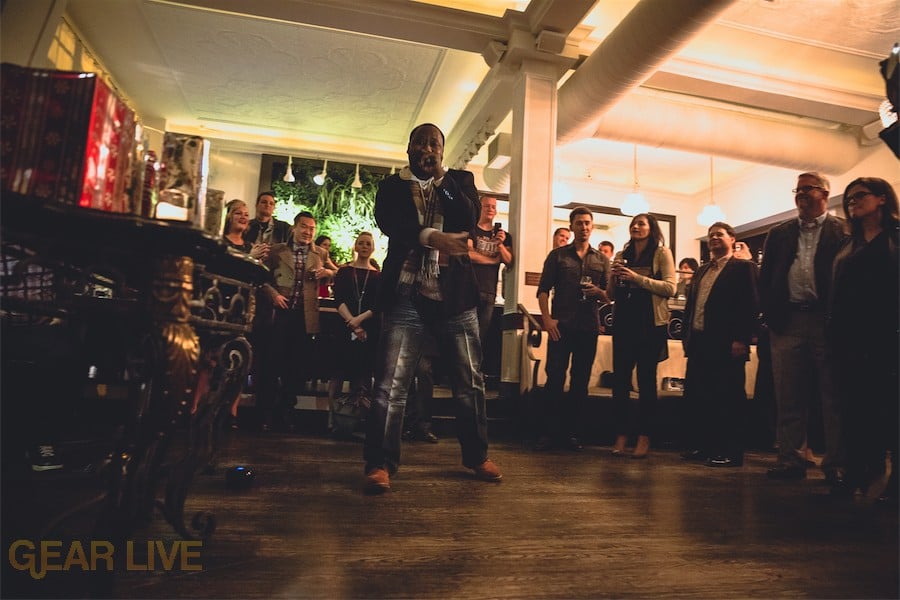 San Diego ComiCon gives us the opportunity to geek out on all things pop culture for four days – not including preview night. But we all know four days is never enough! EA held a summer showcase where we got access to demo most of their upcoming game titles without the sweating, over-crowding and amazing smell a comicon can offer. The EA Summer Showcase was held at the Onyx in San Diego as somewhat of a pre-con treat. Getting to play Brutal Legends while nibbling on some amazing free cheese and slider burgers is what I believe heaven will be like.
But along with the cheese also came other great games: G.I. JOE: The Rise of Cobra, Left 4 Dead 2, The Saboteur, Dead Space Extraction, Dragon Age: Origins, Hasbro Family Game Night 2, Littlest Pet Shop Online, Madden NFL 10, MySims Agents, Need for Speed NITRO, NERF "N-Strike" Elite, Spore Hero and Spore Hero Arena.
Spoilers? Brutal Legends can have my babies – like now.
Gallery: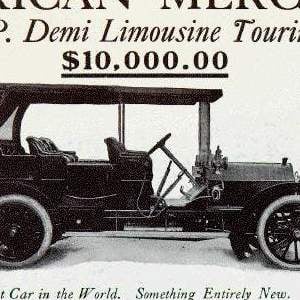 Posted by Drea Avellan Categories: Bungie, Casual, E3, Electronic Arts, First Person Shooters, Microsoft, Nintendo DS, PlayStation 3, Puzzle, Sony, Square Enix,
E3 2009 was a complete overload of news, games and people. But even in the mists of information overload, there were those group of selected games that stood out and kept everyone talking. Regardless if it was a trailer, teaser or an actually playable demo on the show floor, here are some of the game that were so good—they made you want to smack your mother.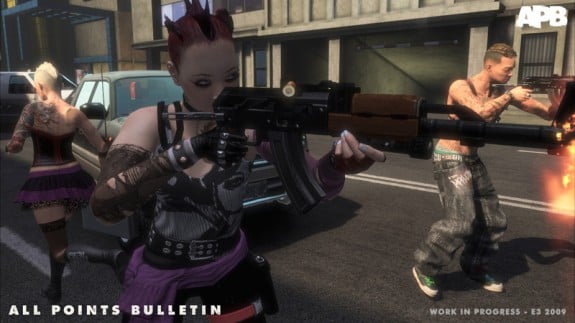 APB
All Points Bulletin (APB) is real time worlds new third-person action game for the PC. Equipped with amazing customization and online play make this game stand out from any other PC game announced.
Splinter Cell: Conviction
Sam Fisher makes a comeback with less emo hair and more kick-ass action. The game is looking amazing and after the only wait, I am extremely excited to play this game.
Click to continue reading E3 2009: Top 10 best games of E3 2009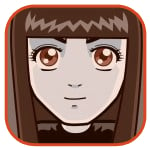 Posted by Sheila Franklin Categories: Accessories, Nintendo DS,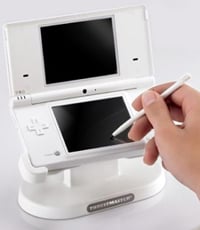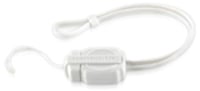 Thrustmaster has come out with two new accessories for the DSi. The T-Standee Charger is a multi-position docking station for the game system that will charge while it is being played. The charger will be out this June at a price of $12.99. The T-Strap Charger is a wrist strap with safety slider with charging case for both the Dsi and DS Lite that hooks up to a USB port. It should be out this month with a $7.99 price.
Read More

| Thrustmaster

© Gear Live Media, LLC. 2007 – User-posted content, unless source is quoted, is licensed under a Creative Commons Public Domain License. Gear Live graphics, logos, designs, page headers, button icons, videos, articles, blogs, forums, scripts and other service names are the trademarks of Gear Live Inc.