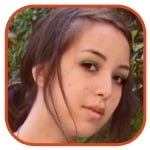 Posted by Robin Paulson Categories: Celebrities, Fashion Designers, Fashion Shows, Models,
Makeup really can make all the difference - just as Kendall Jenner.
Sporting bleached brows and a short, brown wig, it was easy to miss the Keeping Up with the Kardashian star in the Marc Jacobs Fall/Winter 2014 show yesterday.
"I just recently turned 18, so this [Marc Jacobs show] is my big kick-off to start and grow my career. The New York fashion scene is crazy, madness, but I love the energy. I love everything about it - like the hair and makeup today, it's incredible. I've never had my eyebrows bleached; I don't even look like myself!" she told Into the Gloss.
Turning 18 also helped with the fact that she can now legally show a little more skin these days - which is exactly what she did on the Marc Jacobs runway, modeling a see-through v-neck top with cropped pants (NSFW photo after the jump).
Click to continue reading Kendall Jenner Looks Unrecognizable in Marc Jacobs Show
Read More

| The Cut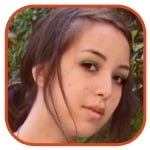 Posted by Robin Paulson Categories: Fashion Designers, Fashion Shows, Models,
"I always say, cute is cute. Whether you're white, Asian, black — if you're cute, you're cute. I see no discrimination and I've never been like that. When I use a black model it's not because I want to make a statement. It's because I think they're beautiful... It's everyone' responsibility, whether it's the designer, stylists, writers, editors, to understand that beauty is universal. Come on — it's 2014."
- Nepalese-American designer Prabal Gurung addresses his feelings on diversity among models on the runways at this year's New York Fashion Week.
(Make sure to check out other notable quotes.)
Read More

| The Cut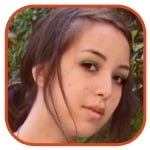 Posted by Robin Paulson Categories: Health & Beauty, Models,
"I think the whole culture's screwed up... They retouch 20-year-olds. I work with them, and I see the pictures, and I know that they've retouched this and that and that and this. I just go, 'She doesn't even have any wrinkles!'"
- Linda Rodin - a 65-year-old model, former stylist, and successful owner to an eponymous skincare line - points out the absurdity with retouching young models in fashion campaigns these days.
(Make sure to check out other notable quotes.)
Read More

| Huffington Post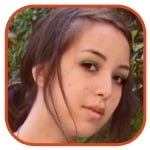 Posted by Robin Paulson Categories: Models, News, Sales,
Although Barneys was in hot water over racial profiling allegations several months ago, the high-end retailer is making strides in the LGBTQ community with their latest ad campaign, which features trans* models.
The series - shot in black and white by famed photographer Bruce Weber - features 17 models (some professional models, while others are students, activists, and musicians) dressed in designer duds and situated among their family members. Titled "Brothers, Sisters, Sons & Daughters," the images will be accompanied by interviews with the models sharing their personal stories regarding their lives as trans* people. "I hope that my photographs and films of these 17 new friends, who are transgender men and women, convey the respect I have for them and how I stand in awe of their courage to face the world," Weber said.
Click to continue reading New Barneys Campaign Features Trans* Models
Read More

| People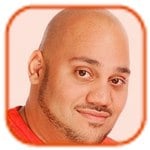 Posted by Andru Edwards Categories: Models,
Claudia Schiffer didn't party during the 90s when she found fame.
The 43-year-old model insists she was "innocent" and didn't really embrace the rock 'n' roll lifestyle like many other models did, and instead she chose to go home after fashion shows. "I didn't really go to the parties - I'd go home after the shows. A lot of bad things can happen at fashion parties, but I wasn't aware of that at the time. I was so innocent. I wasn't aware that people were taking drugs around me and I was never offered anything. And I didn't like the taste of cigarettes or alcohol," she told the UK's Marie Claire.
Although she's doesn't regularly talk to many models from her era, catwalk stars such as Eva Herzigova, Helena Christensen and Nadja Auermann, when they do reconnect they can just pick their relationship up from where they left it.
Claudia - who is married to director Matthew Vaughn, with whom she has three children, son Caspar, 10, daughter Clementine, nine, and daughter Cosima, three - added, "Very occasionally. We're still in contact via e-mail. I might be in LA and e-mail Cindy or see Eva in London. It's very sporadic, but when I see them I can still talk to them and pick up where we left off. That's the kind of bond that I don't think will ever break. Even though there was a large amount of competition, there was also a camaraderie and we knew that we were part of that club that was very special."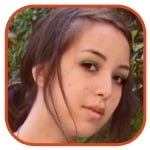 Posted by Robin Paulson Categories: Health & Beauty, Models, News,
Somewhat following in the steps of UK retailer Debenhams, American Eagle has launched a campaign for their Aerie brand which sees models in all their non-Photoshopped beauty.
Adding the tagline, "The girl in this photo has not been retouched. The real you is sexy. #aeriereal," to each of the images, the folks behind the Aerie Real lingerie collection are making their mark in the fight for body positivity. Fashion editor and style expert Jenny Altman joined the company "for an incredible campaign that celebrates the power and beauty of real women," explaining that "[Aerie] left everything. We left beauty marks, we left tattoos, what you see is really what you get with our campaign... They are still models, they're still gorgeous, they just look a little more like the rest of us... We're hoping to break the mold... we hope by embracing this that real girls everywhere will start to embrace their own beauty."
Click to continue reading American Eagle's New Campaign Forgoes Retouching Models
Read More

| Yahoo! via The Daily Mail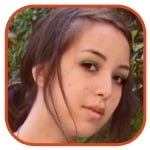 Posted by Robin Paulson Categories: Celebrities, Editorials, Fashion Designers, Hairstyles, Health & Beauty, Models, News,
+ Just as Christian Louboutins are known for their red heels, Sarah Jessica Parker is setting her own shoe trademark: grosgrain ribbons stitched to the back of the heels. The Sex and the City actress - who made Manolo Blahnik and Jimmy Choo household names - talks freely about the inspiration and production of her own shoe collection (which Blahnik had a hand in designing himself!).
+ Despite being the latest Pantene Pro-V spokesmodel, Gisele Bundchen admits that her hair is constantly brushed by other people in her career that she doesn't even own a hairbrush. So, ladies: brushes are so passé these days.
+ While here at ChicDish we released the previews of Miu Miu's Spring/Summer 2014 campaign - which features Elizabeth Olsen, Elle Fanning, and Lupita Nyong'o - the label put out more ads featuring the actresses (as well as some featuring Dark Shadows actress Bella Heathcote). Check them out here!
Click to continue reading Items Du Jour: SJP Talks Shoes, Gisele's Hair Secret, More Miu Miu S/S '14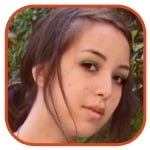 Posted by Robin Paulson Categories: Health & Beauty, Models, News,
With the horrid working conditions in the modeling world that still go unregulated, it's no wonder that models like Daria Werbowy decided to go on a hiatus. After taking time off to herself, the Canadian-bred beauty is returning to the industry.
"I took a risk a couple of years ago where I decided to do the minimal amount that I could get away with, because I physically and mentally couldn't handle it anymore," she told this month's Harper's Bazaar, of which she is on the cover. "It's like, you have everything you want, what you dreamt of is coming true, you can't buy anything else to make you happy, so then you think, Well, what else is there? And you have to leave."
The 30-year-old, who has been modeling since the age of 14, traveled the world on her time off and finally settled in Cork, Ireland, where she currently lives with her boyfriend. While she was coy when asked about him, Werbowy did admit, "Never in a million years did I think I'd be living there, but I never thought I'd be a successful model either. I never thought I'd fall in love with who I'm in love with."
Click to continue reading Daria Werbowy Returns to Modeling on Her Own Terms
Read More

| The Daily Mail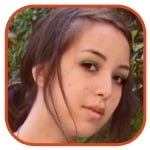 Posted by Robin Paulson Categories: Celebrities, Models, News,
Like daughter, like... mother?
Kim Basinger has returned to her modeling roots and signed with IMG Models - the same agency with whom her 18-year-old daughter Ireland Baldwin had just landed a contract earlier this year.
"Kim has a powerful appeal on screen that will lend itself as a strong asset for us to seek innovative partnerships across the modeling and entertainment platform for Kim," said senior VP and managing director of IMG Models Ivan Bart.
The years have been kind to 60-year-old Basinger - something her daughter has previously insisted: "She looks like she's my age. Her body, I swear, it's scary."
Shall we be keeping an eye out for a mother-daughter editorial in the near future?
Read More

| Huffington Post via People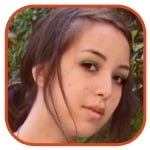 Posted by Robin Paulson Categories: Celebrities, Editorials, Fashion Designers, Hairstyles, Health & Beauty, Models, News, Sales,
+ The Kardashian trio unveiled their latest clothing collection, which they launched in collaboration with British retailer Lipsy. Unsurprisingly, Kourtney, Kim, and Khloe model off their floral, curve-hugging dresses in the adverts for the line (perhaps it's the only way they'd be able to sell it?). Major kudos that they're not of the typical sequined and glittery New Year's Eve dress fare, but at the same time, I can't imagine women flocking to the stores (or in Americans' cases, online store) for a summery frock when they're looking for something festive.
+ Britney Spears surprised fans with a Twitter photo showcasing her new hair color: platinum blonde. Love it or leave it?
+ Tyra Banks seems to have joined Jennifer Lawrence in the war against negative body image words, claiming that she refuses to utter "plus-size," instead opting for "fiercely real." Not sure how quickly the latter will catch on, but it's a start!
Click to continue reading Items Du Jour: Britney Goes Platinum, Tyra's War on "Plus-Size" Term
© Gear Live Media, LLC. 2007 – User-posted content, unless source is quoted, is licensed under a Creative Commons Public Domain License. Gear Live graphics, logos, designs, page headers, button icons, videos, articles, blogs, forums, scripts and other service names are the trademarks of Gear Live Inc.