Posted by Ron Chow Categories: Atlantic Division, Toronto Raptors, Props, Site Features,
Round 1 Pick 9: Chris Bosh
C@*k blocked or CB'ed. According to Urban Dictionary, the definition of c@*k block – n. one who prevents another from scoring sexually. In real life, if you get CB 4 in one night that is not a good thing. However, in fantasy basketball if you get CB 4 it is a great thing for your fantasy squad. Of course, we are referring to Chris Bosh who wears # 4 for the Toronto Raptors.
Click to continue reading Dropping Dimes Draft Blog: Round 1, Pick 9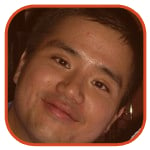 Posted by Alvin Lai Categories: Editorial, H2H, Pacific Division, Los Angeles Clippers, Phoenix Suns, Props, Roto, Site Features, Talent,
Imagine a round of golf with your friends that has been fun and competitive thus far. No one usually does anything too crazy when starting off a round. But heading towards the 8th tee, some of them are going to want to take out their driver and try to hit the ball right at the flag. So what, they say, if the hole is set up as a dog leg right, and that their short-cut is protected by trees, a valley and a lake of water. Did I mention that the green is also protected by a series of bunkers and that the wind is blowing in your faces? Let these "expert" friends of yours take this sucker shot. You are going to be like Tiger Woods and play it safer but smart. Leave the big dog to eat another day, take out your 3-wood and launch it a country mile right down the fairway.
Round 1, Pick 8, Elton Brand
Click to continue reading Dropping Dimes Draft Blog: Round 1, Pick 8

Posted by Dennis Velasco Categories: Site Announcements, Site Features,
With half of the first round behind us, I thought it would be a "good" time to catch you people up on the draft order. Of course, I probably should have done that BEFORE the draft. All I can say is… oops.
In any case, I'm doing it now, so you'll just have to live with the fact that I held out with this info longer than your high school girlfriend before you… yeah, you get what I'm saying. And, be happy because I'm not even asking you to buy me flowers or talk to me everyday. But, if you feel so inclined, I wouldn't mind the attention.
Click to continue reading The Missing Details Of The Draft Blog

Posted by Dennis Velasco Categories: Central Division, Cleveland Cavaliers, Editorial, H2H, Injuries, Pacific Division, Los Angeles Lakers, Props, Roto, Site Features, Talent,
Round 1, Pick 5: Kobe Bryant, SG, Los Angeles Lakers
Have we all forgotten about the Colorado Incident yet? Isn't it funny how people almost immediately forget scandals of celebrities, politicians, and jocks… just because there always seems to be a new one daily? Well, fantasy basketball owners never abandoned the Los Angeles Lakers' Kobe Bryant as we knew that he could perform (on the court, people, on the court). And with the incident squarely behind him, Bryant went off and exploded last season (again, on the court, people, on the court).
Click to continue reading Dropping Dimes Draft Blog: Round 1, Pick 5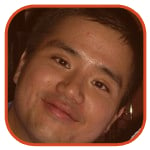 Posted by Alvin Lai Categories: Injuries, Rumors, Site Features, Miami Heat, Houston Rockets, Denver Nuggets, Minnesota Timberwolves,
As long as there have been sports, there have been superstitions fueled by athletes and their fans. People follow any trend, pattern or action that might avoid putting a dreaded jinx on their beloved team. Now that video games have been part of popular culture for more than two decades, accusations of being a jinx are no longer confined to long-time institutions such as Sports Illustrated.
EA Sports has been the front-runner in sports games for a long time. With games that include "Madden" and "Tiger Woods PGA Tour," their line-up is as all-star as the athletes that land on their covers. Fantasy basketball remains behind football and baseball in worldwide popularity, but those that play the hoops version are loyal and fiercely into the sport. The "Madden curse" for football has been "involved" in ruining many fantasy football seasons.
Does the idea of a cover jinx hold any water for "NBA Live," EA Sports' basketball brand?
Click to continue reading The Video Game Cover Jinx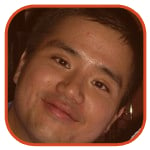 Posted by Alvin Lai Categories: Editorial, Props, Site Features, Talent,
The summer might be more about baseball, golf, tennis and fantasy football, but surely there are fellow hoopheads out there with fantasy roundball on the brain. Yes, it is SUPER early and a lot can change, but here is a walk-through of the potential first round come November.
1. Lebron James: To all focusing on upcoming football drafts, LBJ may be the fantasy basketball equivalent of Kansas City's Larry Johnson. Both have sky-high potential for the upcoming year, but they (for now) lack the track record of their fellow superstars. In any type of league, 'Bron is my top pick. And to all the critics out there, you can squawk about his free throw percentage, but his overall upside is too much value to pass up. Plus I expect his charity stripe numbers to improve.
Click to continue reading First Round Summer Mock Draft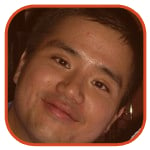 Posted by Alvin Lai Categories: Old School, Props, Site Features,
With the World Basketball Championships on the horizon and Team USA looking to reclaim their status as best in the world, it is easy to stir up memories of the one true Dream Team. Back then every superstar in the game wanted the call to wear the red, white and blue. In today's NBA, it has been a struggle to get the best players to come together and play within a national team concept. The NBA has become more international since 1992. Players like reigning MVP, Steve Nash and all-star Dirk Nowitzki for example, have family ties outside the U.S.A. Assuming every current American star was willing and able to suit up against the Dream Team in its prime, here is a glimpse at how the rosters would match up.
Michael Jordan vs. Kobe Bryant
This would be the ultimate head-liner, the main event in this dream scenario. MJ in his prime taking on Kobe who has just entered his prime would be THE match-up to watch. Fire up that DeLorean, Doc Brown, it's time to go back in time and bring back #23 circa 1992 to make this happen!
Click to continue reading Battle with the Dream Team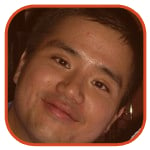 Posted by Alvin Lai Categories: Editorial, Props, Site Features, Talent,
Sometimes things come along and it changes the way we live forever. Good examples would include the CD, e-mail, the digital camera…and seedless watermelon. Yet whether it's launching three-point shots against my buddies with shots of vodka on the line, or just chatting about the pros with friends I have never met face to face, hoops is and always will be, still hoops. Continuing my NBA Love Song:
15. Larry Johnson: As someone who does not have the luxury of being immersed in NCAA hoops (living north of the border does that to you), LJ represents the discovery I made of the college game. I watched them win the title and then their run at an undefeated season the following year die at the hands of Duke. Charlotte was his first NBA stop, and I still vaguely remember the HUGE contract that he signed. In the end, injuries hampered him big time and he became a jump shooter by necessity. Still wish he would raise the "L" one more time after a trey. Hope you are livin' large, 'Grandmama.'
Click to continue reading My Love Song to the NBA Part 2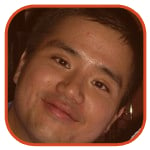 Posted by Alvin Lai Categories: Editorial, Props, Site Features,
My best friends and I recently entered the fourth decade in life. It's true…the young do not realize how long youth can last. Yet the life experience we have gained allows us to reflect on the past. So as we here at Dropping Dimes launch into a new and exciting direction, it felt like a great time to share some thoughts on some players who jump out at me when I think back to earlier days.
A list like this is so hard to rank. Sometimes it was just a lasting impression that still rings true today. Other times it was about paying tribute to a player's stellar career. This isn't about the "best" players over the last 30 years. Otherwise names like Clyde Drexler, Patrick Ewing and Jason Kidd would probably be listed below. Nor do I pretend to think this list is comprehensive; as hard as I tried to remember every aspect and every angle of the NBA, it still feels like a few deserving guys are left off. This was a personal venture but my goal with this was to stir up some thoughts and emotions, both mine and yours. May you become motivated enough to think a little about your own list! Thanks in advance for reading.
Click to continue reading My Love Song to the NBA
© Gear Live Media, LLC. 2007 – User-posted content, unless source is quoted, is licensed under a Creative Commons Public Domain License. Gear Live graphics, logos, designs, page headers, button icons, videos, articles, blogs, forums, scripts and other service names are the trademarks of Gear Live Inc.