Posted by Scott Sargent Categories: Editorial, Old School, Talent,
It's a sad day in Fantasy land. Former Grizzlie/Hawk/Trailblazer, and current Sacramento King Shareef Abdur-Rahim has called it quits.
Now, most of you may be thinking, "what does Shareef Abdur-Rahim have to do with fantasy basketball?" True, SAR has not had an ounce of fantasy relevance in the last handful of years. However, there was once a time when Abdur-Rahim was a lock for 20 points, 10 boards, a block and absolutely killer percentages from the power forward slot.
Granted, this was over 10 years ago, but check out these games played numbers during the early part of his career:
Click to continue reading So Long, Shareef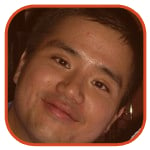 Posted by Alvin Lai Categories: NBA Draft, Old School, Site Features,
Are you tired of reading the same mock draft article over and over? Have you had enough cheese with that whine they are serving in Boston? Perhaps there are visions of possibilities dancing in your heads after hearing about Kobe's recent trade demand?
Welcome to the Dropping Dimes Do-Over Draft! We allow each franchise (remember when we called them teams? And "cities" were where they played?) to do-over one of their own draft picks. But unlike this re-writing of Celtics history, where Tim Duncan, Tracy McGrady and Steve Nash miraculously ended up on the same team and play together forever until everybody knows their names, this draft clings to some shred of reality.
Click to continue reading Do-Over Mock Draft

Posted by Scott Sargent Categories: Editorial, H2H, Old School, Props, Roto, Site Features, Southwest Division, Dallas Mavericks, Talent,
Round 4, Pick 9: Jason Terry, PG, Dallas Mavericks
With the forward positions taken care of in a very nice fashion (Garnett and Lewis), along with a solid all-around center in Rasheed Wallace, I decided that it was time to tackle one of the guard positions. Jason Terry may not lead the league in any categories, might not have a shoe you'll recognize from the sidewalk, or even make an appearance on MTV's Cribs… but you know what he does have?
Three words: Nationally. Televised. Games.
You're probably saying, "Sarge, what the HECK are you talking about?"
Well, allow me to share my thoughts…
Click to continue reading Dropping Dimes Draft Blog: Round 4, Pick 9

Posted by Dennis Velasco Categories: Central Division, Chicago Bulls, Editorial, Free Agency, H2H, Old School, Props, Roto, Site Features, Talent,
Round 4, Pick 2: Kirk Hinrich, PG/SG, Chicago Bulls
Just about everyone remembers the top five of the 2003 NBA Draft:
1) LeBron James - The kid who became a man and found witnesses to his greatness almost immediately.
2) Darko Milicic - The other kid whose potential never surfaced until he found some Magic.
3) Carmelo Anthony - If LeBron has the potential to be one of the best ever and Wade has his ring, where will Melo fit in when all is said and done?
4) Chris Bosh - Smooth big man makes the game look easy and is reppin' Canada to the fullest.
5) Dwyane Wade - The first to get a ring that showed just how good he could be during an amazing Finals run.
But what about those players outside this sphere of current and future greatness? I bet most would forget that Chris Kaman was taken right after Wade at sixth overall. It took him a little longer to break out, but he eventually did last season. And at the seventh pick? Well, he played well enough to join four of the top five picks (James, Anthony, Bosh, and Wade) on the All Rookie first team and finished in the top eight in total assists and assists per game average. Of course, all you have to do is look at the picture to know who I'm talking about - Zydrunas Ilgauskas. Just kidding.
This is all about Kirk Hinrich, his world, and the fact that we're all squirrels in it just trying to get a nut.
Click to continue reading Dropping Dimes Draft Blog: Round 4, Pick 2

Posted by Dennis Velasco Categories: Atlantic Division, New Jersey Nets, Editorial, H2H, Old School, Props, Rookies, Roto, Site Features, Talent,
Round 2, Pick 8: Jason Kidd, PG, New Jersey Nets
YO, WHAT UP, KIDD?
Jason Frederick Kidd… yeah, get past the middle name, which we all know may as well be "Is One Bad Mother On The Court." Seriously, is there any bigger of a triple-threat in the NBA the past several seasons? This 33 year old "kid" is fourth all-time (76 games) on the Triple Double list behind Oscar Robertson (181), Magic Johnson (138), and Wilt Chamberlain (78). And, as any good fantasy player knows, getting stats spread out through several categories is always a good thing.
Click to continue reading Dropping Dimes Draft Blog: Round 2, Pick 8

Posted by Scott Sargent Categories: Editorial, H2H, NBA Playoffs, Old School, Pacific Division, Phoenix Suns, Props, Roto, Talent,
Round 2, Pick 3: Steve Nash, PG, Phoenix Suns
While I'm not usually one to stockpile a certain category in fantasy basketball, I have no shame in locking one up within my first two selections. How am I going to do that, you ask? Well, kind reader, by adding 10.5 assists per game to my fantasy roster, which also includes a guy who could one day, be dropping double-digits on his own. And while it disgruntles me as a fan to say it, the reigning two-time MVP will be a very nice fit on this fantasy roster.
With a guy that even Nelly Furtado finds time to rhyme about, there are only a few certain things in life. Death, taxes, and Steve Nash assists. Is there downside? Sure there is. However, it's the promise, and the new hairstyle, that will have a welcomed home on this fantasy squad.
Click to continue reading Dropping Dimes Draft Blog: Round 2, Pick 3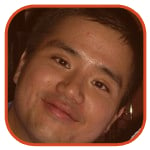 Posted by Alvin Lai Categories: Old School, Props, Site Features,
With the World Basketball Championships on the horizon and Team USA looking to reclaim their status as best in the world, it is easy to stir up memories of the one true Dream Team. Back then every superstar in the game wanted the call to wear the red, white and blue. In today's NBA, it has been a struggle to get the best players to come together and play within a national team concept. The NBA has become more international since 1992. Players like reigning MVP, Steve Nash and all-star Dirk Nowitzki for example, have family ties outside the U.S.A. Assuming every current American star was willing and able to suit up against the Dream Team in its prime, here is a glimpse at how the rosters would match up.
Michael Jordan vs. Kobe Bryant
This would be the ultimate head-liner, the main event in this dream scenario. MJ in his prime taking on Kobe who has just entered his prime would be THE match-up to watch. Fire up that DeLorean, Doc Brown, it's time to go back in time and bring back #23 circa 1992 to make this happen!
Click to continue reading Battle with the Dream Team

Posted by Dennis Velasco Categories: News, Old School, Site Announcements,
Fantasy basketball… the Rodney Dangerfield of the three major fantasy sports. For all of us hoop heads, it's a sad state of affairs that basketball and its popularity has waned in the past several years due to various events - His Airness, Michael Jordan retiring, the U.S. Basketball team putting up poor performances in international play, Ron Artest vs. the Palace, and other things - and the NBA has almost gone the way of hockey. Just not so popular anymore.
But, with a great postseason from all its teams (except the Memphis Grizzlies) put behind us, Dwyane Wade with his NBA Finals show inching up to being as popular as LeBron James, who is perhaps the key to bringing back the popularity the NBA had while Jordan was playing, some great young players suck as Chris Paul, Adam "The Stache" Morrison around the league, and the chance for redemption starting with this summer's World Championships, and the NBA can be right back on the map of the masses' consciousness. And us fantasy basketballers will be right there to ride the wave.
Hence this blog.
Click to continue reading The Premiere Post of Dropping Dimes
© Gear Live Media, LLC. 2007 – User-posted content, unless source is quoted, is licensed under a Creative Commons Public Domain License. Gear Live graphics, logos, designs, page headers, button icons, videos, articles, blogs, forums, scripts and other service names are the trademarks of Gear Live Inc.