Posted by Scott Sargent Categories: NBA Draft, Rookies, Talent, Miami Heat,
Those of you that have read my work in the past know that I'm not a huge fan of taking the fantasy plunge with rookies on draft day. For every Chris Paul and Dwyane Wade, we've had a Darko Milicic and Michael Olowokandi. This year, we will be faced with decisions on when to take members of this year's draft class. If you inking of giving Michael Beasley the "Kevin Durant treatment" and take him in the early middle rounds, maybe this will make you think twice:
MIAMI (AP)—Michael Beasley's first official practice with the Miami Heat ended quickly.

Beasley was struck in the chest by an inadvertent elbow during a defensive drill about 45 minutes into Miami's first summer-league workout session Wednesday, and the No. 2 overall pick in last week's NBA draft was taken to a doctor for observation.
Obviously, the team may just be a little touchy with their prized possession from a few Thursday's ago. But if the kid can't take an elbow during drills, what is he going to do when Brendan Haywood comes to town?
Beasley catches elbow, leaves 1st Heat practice [AP]

Posted by Scott Sargent Categories: NBA Draft, NCAA, Rookies, Talent,
The NBA Draft came and went quicker than a Vegas night's sleep. All of the mocks that preceded, and all of the commentary that followed seemed to roll right along with what most of us felt prior to the "big day": No one has any idea what is going to happen.
Yes, the Rose-Beasley combo was at the top of many lists. But who in the world thought that a top guard would fall to Indiana, and then they would trade him away? Who thought that Darrell Arthur would fall into Brady Quinn territory? Who knew that the Lopez brothers both sounded like they took turns playing South Park's Ned?
While we were blindsided by several different events of the evening, the clay has been shaped for what will likely be yet another interesting season. And the best part? The roster moves are far from done.
Click to continue reading The NBA Draft: What I Learned

Posted by Scott Sargent Categories: H2H, NBA Draft, NCAA, Props, Rookies, Roto, Site Features,
Thanks to one heck of a performance during the most recent NCAA tournament, those on the East Coast became aware of a guy named Brook Lopez, and the things he could do with the basketball in the low post. In a first round that will likely be littered with big men, it wouldn't shock many if Lopez was the first center to come off of the board. If not, he will not be too far behind fellow West-coaster, Kevin Love.
Current mock drafts have Lopez falling anywhere from third overall to Minnesota to possibly ninth overall to Charlotte. If he falls anywhere past nine, it would be a steal for any team selecting towards the back end of the lottery. But what would Lopez bring to the table in terms of fantasy production?
Click to continue reading Pro Prospects: Brook Lopez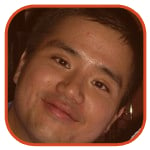 Posted by Alvin Lai Categories: NBA Draft, Site Features, Talent,
The Knicks had the fifth worst record this past season. How would "Be Easy" play in the Big Apple? The educated guess would have to be the Knickerbocker faithful would be supremely pleased if the ping pong balls dropped their way when the draft lottery takes place. The Knicks have a new coach in Mike D'Antoni. Who wants to bet he will miss the desert when he's trying to turn Zach Randolph and Eddy Curry into the new Amare and Matrix show?
How the Knicks get made over will be one of the stories to follow this summer. Will it be another "cold" lottery card that lets the Knicks land the big prize on draft day? (Look into the Patrick Ewing draft conspiracy stories if you do not know what I'm referring to.)
Click to continue reading Prospect Pro Specs: Michael Beasley

Posted by Scott Sargent Categories: H2H, NBA Draft, Rookies, Roto, Site Features, Talent,
Continuing on with what will hopefully be a string of substance-filled draft prospects, I'm taking it upon myself to break down the hopefully-fruitful career of one Roy Hibbert.
It feels like Hibbert has been around for years simply because he didn't leave early like many of his colleagues. Jeff Green went on to have a solid second half in Seattle, but warranted only fantasy consideration in deeper leagues. Many thought that Hibbert would warrant top-10 consideration had he come out last year. Did another season at Georgetown help?
Click to continue reading Pro Prospect Watch: Roy Hibbert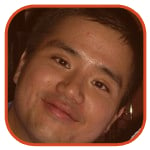 Posted by Alvin Lai Categories: NBA Draft, Site Features, Talent,
The NBA crowd did not get much of a chance to see O. J. Mayo in March as his USC Trojans lost in the first round to Michael Beasley and Kansas State. The hype around Mayo has been noticeable for a couple of years now. If not for the NBA's age-related draft eligibility rule, chances are Mayo would have skpped out on the college experience to head straight for the pros.
Cue all the condiment jokes/references e.g. hold the mayo and all that. This guy's gonna make a GM, a franchise and their fan base pretty excited for next year.
Click to continue reading Prospect Pro Specs: O. J. Mayo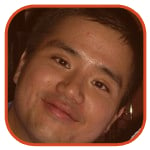 Posted by Alvin Lai Categories: NBA Draft, Site Features, Talent,
I almost exclusively follow the NBA game when it comes to being a basketball fan. There are only so many hours of free time in a given week, and there is only one television in the house. Nonetheless, this is the time where interest in the NCAA in NBA fans like myself shows a significant spike upwards. Memphis and Kansas went into overtime, and with no NBA that night, most basketball fans tuned in.
Predictably, many sites are handing out their year-end awards and discussing the MVP, both in reality and in fantasy. Well, we've already done that here. So let's stay ahead of the curve and start looking ahead to the NBA draft!
Click to continue reading Prospect Pro Specs: Eric Gordon

Posted by Dennis Velasco Categories: Editorial, Free Agency, H2H, NBA Draft, Rookies, Roto, Rumors, Site Features, Sleepers, Talent,
It seems that the NBA Finals ended almost quickly as they started, but for all of us NBA draftniks whose teams were not the Spurs or Cavs it's time to more concretely look forward to next season - it's NBA Draft time. However, NBA general managers and scouts aren't the only ones that need to keep an eye out for prospects to draft. Every
fantasy basketball manager would be wise to stay on top of the incoming rooks. Using my NBA Mock Draft over at About.com as a guide, here are the potential fantasy values for ten of the more noteworthy players that you should keep tabs on.

Click to continue reading Stat's All Folks: Eye On The NBA Draft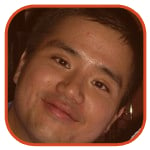 Posted by Alvin Lai Categories: NBA Draft, Old School, Site Features,
Are you tired of reading the same mock draft article over and over? Have you had enough cheese with that whine they are serving in Boston? Perhaps there are visions of possibilities dancing in your heads after hearing about Kobe's recent trade demand?
Welcome to the Dropping Dimes Do-Over Draft! We allow each franchise (remember when we called them teams? And "cities" were where they played?) to do-over one of their own draft picks. But unlike this re-writing of Celtics history, where Tim Duncan, Tracy McGrady and Steve Nash miraculously ended up on the same team and play together forever until everybody knows their names, this draft clings to some shred of reality.
Click to continue reading Do-Over Mock Draft

Posted by Dennis Velasco Categories: Disses, Editorial, H2H, Injuries, NBA Draft, Props, Rookies, Roto, Site Features, Sleepers, Talent, Waiver Pick Ups,
It's over. Go ahead and breathe that sigh of relief if you won on the final week of the season - THE championship or the consolation title - a win is a win. For those of you that lost, scream but know that the constant waves of anxiety are now over. Fortunately, I came out on the winning end of the PFS Experts League, beating SI.com Fantasy Sports Editor, James Quintong. Sorry, JQ, but someone had to win and I certainly don't mind it being myself. I also won the DroppingDimes.com Roto Experts League, barely beating PFS and SI.com's Matt Satten… by half a point! That's 0.5!!! But enough about me.
Let's get to the stats and those players that excelled in them (Blue Chippers), gave more production in the various categories relative to where they were drafted (Value Players), and those players that disappointed (Duds) this past season. I'll review the big three categories a little more heavily since they're the main categories for a reason. Afterwards, I'll do a quick hit type of deal with treys, steals, and blocks, looking mostly at the positive to end on a happy note.
Click to continue reading Stat's All Folks: The Season Finale
© Gear Live Media, LLC. 2007 – User-posted content, unless source is quoted, is licensed under a Creative Commons Public Domain License. Gear Live graphics, logos, designs, page headers, button icons, videos, articles, blogs, forums, scripts and other service names are the trademarks of Gear Live Inc.