Posted by Brandon Haraway Categories: Disses, Props, New York Knicks, Philadelphia 76ers, Chicago Bulls, Cleveland Cavaliers, Indiana Pacers, Atlanta Hawks, Dallas Mavericks, San Antonio Spurs, Minnesota Timberwolves, Golden State Warriors, Los Angeles Lakers, Phoenix Suns,

Not much surprising Thursday, as the Lakers and Cavs both won on the road. For a while, it looked like the Suns might be able to pull a win but no. I think the coffin has been nailed shut, wheeled out, and thrown into the Grand Canyon now.
Thursday's best: Nobody else but LeBron James. It's his third triple-double in as many games, as he went for 34 points, 10 boards, and 13 dimes with 3 steals and 3 blocks. Is there any real question who the MVP is right now?

Thursday's worst: The Phoenix Suns. It's a sad time in Phoenix, let me tell you. It's over. Gone. Done for. And maybe now I'll stop talking about the Suns for the rest of the season. I want to.
Keep an eye on: The Suns bench. Now that it's obvious they're toast, we may see some Robin Lopez and Goran Dragic action. Just sayin'.
What to watch for Friday: A pretty large docket Friday, with some pretty crappy games. The best is probably Dallas at Golden State. Hey, what else do you want me to say when there are gems like Knicks-Timberwolves and Bulls-76ers? Pacers-Hawks might be worth watching. Maybe.
Posted by Brandon Haraway Categories: Props, Talent, Boston Celtics, New York Knicks, Toronto Raptors, Cleveland Cavaliers, Miami Heat, Portland Trailblazers, Utah Jazz, Golden State Warriors, Los Angeles Clippers, Phoenix Suns,

Three games on national TV today was nice. Delonte West was back and torched the Pistons, the Celtics figured out maybe Kevin Garnett isn't all that important, and the Raptors got even with the Knicks. But without further adieu…
Sunday's best: No disrespect to Dwyane Wade's 50 points, 5 rebounds, and 5 assists, but I'm giving this to Rajon Rondo. What a player. He went for 32 points, 6 rebounds, and 10 dimes, on top of 3 steals, a three, and some stellar shooting in a road win against the streaking Suns. It's pretty scary when someone outside the Big Three is playing this well. Oh yeah, and Steve Blake had 14 assists in one quarter. He only finished with 17 though. Only.
Sunday's worst: Grant Hill. In 30 minutes, just 8 points on 2-7 shooting, and here's the real dagger: 4-7 from the line. He's shooting 82% on the season, and this probably lost somebody in fantasyland a win for the week. Extremely unimpressive line for that many minutes, and we have to wonder if that injury he suffered Friday is kind of a big deal.
Keep an eye on:DeAndre Jordan. Dude went for 15 and 12 with 3 blocks. He's worth grabbing in deep leagues for sure.
What to watch for Monday: Monday is a fairly bland day around the league. Carlos Boozer is expected to play Monday, so plug him in for sure, just don't expect too much. Keep your eyes peeled to that Clippers/Warriors box score to see if Jordan gets some minutes and continues to break out.
Posted by Brandon Haraway Categories: Disses, Props, Rookies, Talent, Boston Celtics, New York Knicks, Chicago Bulls, Miami Heat, Dallas Mavericks, Portland Trailblazers, Golden State Warriors, Phoenix Suns,

Thursday actually turned out to be a real good basketball day. In the three games, a last second Shawn Marion dunk pushed the Heat past the Bulls, the Celts had to outscore the Mavericks by 13 to win in the 4th, and the Warriors just about threw away a game that should have been locked up halfway through the 4th. Let me say this. Jamal Crawford's shot selection is awful. Oh, and Monta Ellis can ball. Dude is legit.
Thursday's best: Easy one here. Rajon Rondo baby. His line: 19 points, 15 rebounds, 14 assists, and a steal on 9-14 shooting. That's right kiddies, his second career trip-doub. Good enough for me. At the same time, I'm inclined to drive down to US Airways Center first thing Friday morning and slap Robert Sarver upside his greedy little face.
Thursday's worst: Luol Deng. Who can figure this guy out? He's really struggling overall this year, with some really good streaks and some really awful streaks. Stuff like this makes me really believe that the Bulls are cursed. This is the guy John Paxson refused to trade for KOBE BRYANT. His line? A studly 6 points, 3 boards, 1 dime. Nice, dude. Nice.
Keep an eye on: Golden State. Something tells me they've got a trade up their sleeve. And a good deal can really let them make some noise. I know, they're 12 games out of the playoffs. But if Phoenix blows things up, they're sitting in 9th. It's not too crazy to imagine, and they look like they might be heating up.
What to watch for tomorrow: The Rookie Challenge! What an awful game this usually is (besides the two LeBron James/Dwyane Wade/Carmelo Anthony years). But hey, it's a basketball game with no defense. Sort of like watching the Knicks play themselves in scrimmage. Except there's a little bit of talent in the rookie/sophomore game.
I'll still bringing you this column all weekend, taking a look into the All-Star festivities. Aren't you just lucky.
Posted by Brandon Haraway Categories: Disses, Injuries, Props, Trades, Boston Celtics, Toronto Raptors, Cleveland Cavaliers, Detroit Pistons, Milwaukee Bucks, Atlanta Hawks, Orlando Magic, San Antonio Spurs, Portland Trailblazers, Utah Jazz, Golden State Warriors, Los Angeles Lakers, Phoenix Suns,

Well, look at that. A few upsets. WE HAVE PARITY IN THE LEAGUE! Toronto beat San Antonio, Utah beat the Lakers. Denver also beat Orlando at home, and was up pretty big at one point. And that battle of up-and-coming teams we alluded to yesterday? The better team in the current won quite easily. But let's jump into some lines.
Wednesday's best: Mo Williams: 44 points, 7 assists, 4 rebounds, 4 steals, and 600 three-pointers made. Ok, only 7. Yeah, he must have heard some people STILL complaining about his All-Star credentials and decided he'd go nuts. I saw this game, and he was making some incredible shots. And this folks, is why the Cleveland Cavaliers will win the Larry O'Brien Trophy. Did I just say that? In February? Yep. You heard it here first.
Honorable mention to Ramon Sessions and his 17 dimes. Wow.
Wednesday's worst: Mike Bibby and his whopping 5 points and 4 dimes on top of 3 turnovers. Somehow the Hawks still topple the Pistons. Things are bad in Detroit.
Keep an eye on: The Phoenix Suns. They lost to the Cavs tonight in their last game before their break, and probably their last game with this roster. Keep an eye on things because here's something scary: Steve Nash sat out. It was various aches and pains, and whatever else. Yeah, yeah. What worries me is that he didn't sit on the bench. Apparently he was in the locker room. Implosion pending…
What to watch for tomorrow: I wonder if anyone will actually try tomorrow. What a tough day to be a coach, when half your team is double-checking its tee times or RSVPing for parties in Phoenix. Good thing there's only three games, but two are semi-interesting. The Celtics stop in Dallas on their way to the All-Star Game, and Portland takes on Golden State. That second game would be fun to watch, but somehow it's not the TNT game. Oh well.

Posted by Scott Sargent Categories: Free Agency, H2H, Injuries, Pacific Division, Golden State Warriors, Rumors, Waiver Pick Ups,
Though still recovering from his moped-turned-busted ankle, Monta Ellis has been activated by the Golden State Warriors after serving his 30-game suspension for violating "team policy." If you remember correctly, Ellis signed a six-year deal that will ultimately pay him a hefty chunk of change; one that he can now start collecting on.
The guard can now begin taking part in team activities and will likely do so when the Warriors return from their road trip. Expect Ellis to start running some time after the Christmas holiday, and perhaps earning some playing time near the beginning of January. With that said, the dual-eligible guard deserves a roster spot in nearly every league at this point. Low risk, high reward, if you will.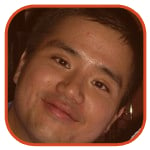 Posted by Alvin Lai Categories: Atlantic Division, Boston Celtics, New Jersey Nets, New York Knicks, Philadelphia 76ers, Toronto Raptors, Central Division, Chicago Bulls, Cleveland Cavaliers, Detroit Pistons, Indiana Pacers, Milwaukee Bucks, Editorial, H2H, Injuries, Northwest Division, Denver Nuggets, Minnesota Timberwolves, Portland Trailblazers, Seattle Supersonics, Utah Jazz, Pacific Division, Golden State Warriors, Los Angeles Clippers, Los Angeles Lakers, Phoenix Suns, Sacramento Kings, Rookies, Roto, Site Features, Sleepers, Southeast Division, Atlanta Hawks, Charlotte Bobcats, Miami Heat, Orlando Magic, Washington Wizards, Southwest Division, Dallas Mavericks, Houston Rockets, Memphis Grizzlies, New Orleans Hornets, San Antonio Spurs, Talent, Trades, Waiver Pick Ups,
Dropping Dimes is trying out a new feature. Fantasy 30 intends to rank all of the NBA teams in terms of fantasy power. A list like this tends to lead to a lot of disagreement and discussion, but the hope is that these rankings will be fluid and updated as the year goes on. Thanks to Ron Chow for the assist. In addition to publishing updates on the Fantasy 30, once in a while we hope to produce sister articles that focus on a specific team and its roster.
#1: Los Angeles Lakers: Kobe Bryant ranks as a top four fantasy player this year. The Lakers employ two fantasy-worthy starters for center in Pau Gasol and Andrew Bynum. Lamar Odom has played well coming off the bench. Jordan Farmar has sleeper point guard potential, and the team also employs three-point threats like Derek Fisher and Vlad Radmanovic. All of this adds up to the Lakers being top dog early in the year.
Click to continue reading Fantasy 30, Version 1

Posted by Scott Sargent Categories: Free Agency, H2H, Props, Rookies, Roto, Sleepers, Golden State Warriors,
In the fantasy basketball ring, one thing is for certain: the Golden State Warriors will score a lot of points. For this reason, we had Monta Ellis going in the second or third round of most drafts until he injured himself in that now infamous moped accident. When the accident happened, we tapped former New Jersey Net Marcus Williams as the man to flourish.
But not so fast. Williams has disappointed big time, and has been shelved by Don Nelson as "third string." So who gets the playing time? DeMarcus Neslon, that's who.
Fig Cap: What do you get when you combine Marcus Williams with Don Nelson?
Click to continue reading Sleeper Alert: DeMarcus Nelson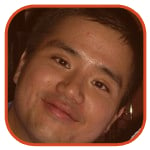 Posted by Alvin Lai Categories: H2H, Pacific Division, Golden State Warriors, Site Features, Talent,
Corey Maggette now plays for the Golden State Warriors. Baron Davis left the Warriors for the Los Angeles Clippers, where Maggette used to play. Elton Brand left the Clippers to play for the Sixers. It made for a fun off-season and perhaps this picture shows us that Maggette enjoyed himself during the process. Okay, not really. But after considering lesser offers to play for the Celtics or the Spurs, Maggette signed on with a team where he can certainly thrive statistically.
Admittedly, picking Maggette here is earlier than in most drafts. However, after drafting guys in the first three rounds who are no lock to clear 17 ppg, shoring up the points is needed. Every other team in the league is bound to employ at least one 20 ppg scorer and although the point category is not as sexy as steals or blocks, it certainly should not be a category you punt.
Round 4, Pick 7: Corey Maggette, SG/SF, Golden State Warriors
Click to continue reading Dropping Dimes Mock Draft: Round 4, Pick 7 - Corey Maggette

Posted by Scott Sargent Categories: H2H, Injuries, Roto, Sleepers, Talent, Golden State Warriors,
Um…Not good. Especially if you're a Warriors fan or a keeper league owner with Monta Ellis on your roster.
Per ESPN's Marc Stein:
In the latest blow during a difficult summer for Golden State, ESPN.com has learned that Ellis—just awarded one of the biggest pay raises in league history—will be sidelined at least three months, possibly four, after suffering a severe high ankle sprain in his hometown of Jackson, Miss.

Ellis was scheduled to undergo surgery on his left ankle in Alabama on Wednesday, according to team sources, after he informed the club late last week that he had injured himself working out. More specifics about how Ellis sustained the injury were not immediately available.
Now while the megadeal that the Warriors gave Ellis isn't looking so hot. However, picking up Marcus Williams in one of the quieter moves of the season could wind up paying huge dividends - especially early on. Those that were hoping to add Williams as a sleeper this season will have to bump him up their draft sheets a bit as this news is bound to make said "sleeper" not so much of one any longer.
Sources: Warriors' Ellis out at least 3 months because of ankle injury [ESPN]

Posted by Scott Sargent Categories: Free Agency, H2H, Roto, Talent, Golden State Warriors,
This may just be the skeptic in me, but I think I'll be staying away from Andris Biedrins this year. He could be my "contract year" guy of yesteryear, that simply won't put up numbers worth the money he'll be getting paid.
After signing Monta Ellis to a new lucrative deal, the Warriors used up another $60 million on the Latvian big man with the crazy-spiked hair. With Elton Brand going East, and Baron Davis going to L.A., the Warriors may have felt that they're just going to roll on with a core group of guys; and $120 million of that will go towards the aforementioned pair.
Click to continue reading Andris Biedrins Makes Me Nervous
© Gear Live Media, LLC. 2007 – User-posted content, unless source is quoted, is licensed under a Creative Commons Public Domain License. Gear Live graphics, logos, designs, page headers, button icons, videos, articles, blogs, forums, scripts and other service names are the trademarks of Gear Live Inc.