Tweet
Posted by Elaine Furst Categories: Music, Meltdowns, Paparazzi Videos, Breaking News,
Well, the paps in Britney's neighborhood better get their camera gear ready—Britney Spears just checked herself out of the psych ward!
According to E! Online, the troubled singer left the UCLA Medical Center shortly before noon today and is now ensconced in one of her Beverly Hills abodes. (You can see pics of her driving around below.)
Click to continue reading Breaking News: Britney Checks Out!
Read More

|
E! Online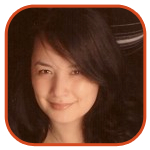 Tweet
Posted by Veronica Santiago Categories: Movies, Music, Pregnancies,
Another celebrity, another family leak.
For the third time in one week, a relative has been the source of baby gossip. Last week, Gwen Stefani's father-in-law leaked the news of her latest pregnancy. A few days later, Julianna Margulies' mother-in-law announced her new grandchild's birth. This time around, Jennifer Lopez's own father is the blabbing culprit. Granted, he didn't spill anything the whole world didn't already know.
In an interview with Escalando TV, David Lopez revealed that his daughter is not just packing on extra water weight—she is, in fact, pregnant with twins. (Cue the confetti.) Apparently multiples is something that runs in the family; J-Lo's aunt also had twins.
The deliveries will be the first for Lopez. Her husband, Marc Anthony, has three kids from previous relationships.
Read More

|
People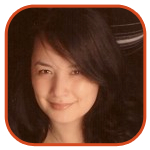 Tweet
Posted by Veronica Santiago Categories: Movies, Music, Break-ups, Rumors,
Let me describe a scenario to you:
You meet a guy, fall in love. Two years go by and you're diagnosed with breast cancer. He helps you through that. Two years later, you break up because he has reportedly cheated on you. Then another year passes before he drunk dials and says he was a silly fool.
If you were that woman—would you take him back??? Well, as difficult as it would be for some people to understand, Kylie Minogue has apparently done just that.
Despite calling it quits last February, it seems Minogue has given her former flame, Olivier Martinez, another chance. The two had been together for a total of four years. Although the couple denied any disloyalty, the actor (Unfaithful) was reportedly seen with other ladies shortly before their relationship's demise.
According to the UK's Daily Mail, their reunion comes with a set of restrictions. The singer, 39, will only take Martinez, 42, back if marriage and a baby are in their future. I'd like to think a man who can tough out a breast cancer diagnosis can handle other large commitments, but I unfortunately have my doubts.
Regardless, I really do hope Minogue has brighter future…with or without him.
UPDATE: Kylie has since denied taking Olivier back. She insists they are only friends.
Read More

|
Daily Mail

Tweet
Posted by Elaine Furst Categories: Music, Child Stars, Drugs, Legal Issues, Meltdowns, Rumors,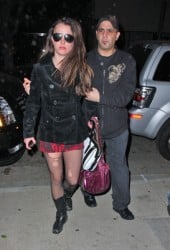 As part of a temporary restraining order against Sam Lufti, Lynne Spears gave a heartwrenching deposition relating the extent of Lufti's attempts to control her daughter.
According to E! Online, Lynne claims that Britney met Lutfi (whose full first name is Osama-how apropos!) around October 2007 and immediately insinuated himself into her life. Determined to control her, Lutfi drugged her, cut her phone lines, and "systematically inserted himself into all aspects of her life".
Such is the extent of Lutfi's determination to control Britney and keep her parents out of her life that Lutfi made the following statement to Lynne: "If you try to get rid of me, she'll be dead and I'll piss on her grave". Understandably, these remarks terrified Britney's family which led them to seek the restraining order.
Click to continue reading Britney's Mom: Sam "the Antichrist" Lutfi Drugged My Daughter
Read More

|
E! Online

Tweet
Posted by Elaine Furst Categories: Movies, Drugs, Drunk, Meltdowns, Parties, Photos, Features,
In an interview appearing in the March issue of Glamour magazine, Lindsay Lohan talks about her party girl image, getting back to work and how she's trying to rid her life of bad influences.
"There are friends that have been hard to hang out with because they've gone done a different path," the actress, 21, says in her first interview since being in rehab. "But it's hard because I'm the kind of person who wants to trust everyone."
Lohan also expresses empathy for Britney Spears and Amy Winehouse and insists that she's comfortable with her own company—to a point.
"I'm fine being alone during the day, but I hate being alone at night. I like having friends around me, but now I'd much rather be at home," she says, pointing out that she now suddenly has more hours of the day to fill, which she tries to do by writing in her journal and watching TV.
"That's not to say I'll never go to a club again," she says, "because I'd be lying."
Read More

|
Movies at AOL

Tweet
Posted by Elaine Furst Categories: Music, Parties, Photos, Paparazzi Videos, Features,
Paris Hilton was caught crying at a Super Bowl party, and it had nothing to do with the New England Patriots' bitter defeat.
Hilton hosted the pre-Super Bowl bash in Arizona last week and was dancing in front of partygoers. But when 50 Cent, the party guest of honor, showed up, things got ugly.
Paris attempted to dance on stage with the rapper, who was unfortunately having none of it. 50 Cent shouted "Get the F—K off my stage." Paris then broke down in tears, crying to a party planner "but it's my party."
PageSix.com reports that several members of Hilton's entourage swarmed paparazzi at the party, but weren't able to stop photos of Hilton tearing up from being taken. The site also reports that Hilton and 50 Cent still remain friends after the incident.
Read More

|
New York Post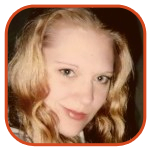 Tweet
Posted by K.C. Morgan Categories: Music, Celebrity Babies, Meltdowns, Breaking News,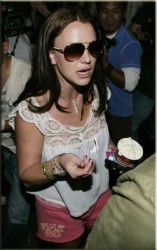 It's no secret that former pop star Britney Spears has had her fair share of troubles recently. She's in a bitter custody battle with ex-hubby Kevin Federline, she's been admitted to the hospital and she's tragic media fodder. The latest reports say Brit will stay in the hospital for at least two weeks more, so now the whole issue has turned down a different path: who's going to take care of Britney?
Father Jamie Spears was given control over Britney (and her various assets) when she was hospitalized, but all that may change at a Monday hearing. A neutral party, or a different relative, may gain control, according to sources close to the situation. There is also another custody-related hearing scheduled for Monday, the latest in a long string of court appearances which determine which parent will parent Britney's two children. Unfortunately, it seems right now Spears isn't capable of taking care of herself.
Read More

|
AOL News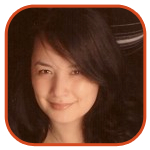 Tweet
Posted by Veronica Santiago Categories: Music, Television, Videos,
On a recent episode of Jimmy Kimmel Live, Heidi Montag told the late night host she's been praying for her former friend, Lauren Conrad, on a daily basis. Well after getting a whiff of her new video, I'm thinking The Hills star should really keep the good thoughts focused on herself.
Although her new single, Higher, doesn't hit iTunes until Tuesday, I'd advise you to preview the song here first. Just think of it as a dollar well saved.
From the whiny voice to the painfully-exaggerated facial expressions and awkward body movements—this clip has Jessica Simpson written all over it. (If the video - shot by boyfriend Spencer Pratt - had been a full-length movie, it too would have gone straight-to-DVD.)
And what was up with those freaky jazz hands?
Read More

|
US Magazine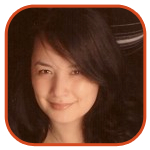 Tweet
Posted by Veronica Santiago Categories: Television, Celebrity Babies, Pregnancies,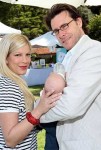 People magazine reports that Tori Spelling and her husband, Dean McDermott, are currently on their way to Baby #2. The two, who documented Pregnancy #1 in front of the cameras, welcomed their first child together last March. (According to the math, that means they got busy pretty quickly.) No word right now when their latest will be joining brother Liam.
The third season of their show - now titled Tori & Dean: Still In Love - will debut later this summer.
Mary Lynn Rajskub, the sour-faced Chloe O'Brien on 24, has announced that she too is pregnant. She and boyfriend, Matthew Rolph, will embrace their new baby at the end of the summer.
Rajskub, 36, jokes that she needed something to do during the writers' strike. (24 has been on indefinite hold.) So wasting her time away in jail didn't seem like an appealing option to her?
Click to continue reading Baby News: Tori Spelling, Mary Lynn Rajskub, Julianna Margulies
Read More

|
People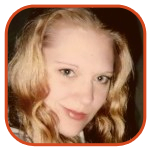 Tweet
Posted by K.C. Morgan Categories: Movies, Rumors,
Still trudging along on the path to a reformed, healthy lifestyle, Lindsay Lohan is working on kicking yet another addiction: her cigs. The paparazzi have snapped plenty of pics of Lohan trolling around with Ariva (an anti-smoking product), but thus far the star has received no compensation for this endorsement. All that might be about to change.
According to gossip, Lindsay is currently in talks with the manufacturer to fully endorse the product. One source close to Lohan says she's in New York this week just for these discussions (and her late-night vodka sessions are apparently unrelated).
Read More

|
E! Online
© Gear Live Media, LLC. 2007 – User-posted content, unless source is quoted, is licensed under a Creative Commons Public Domain License. Gear Live graphics, logos, designs, page headers, button icons, videos, articles, blogs, forums, scripts and other service names are the trademarks of Gear Live Inc.