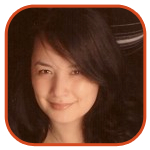 Tweet
Posted by Veronica Santiago Categories: Music,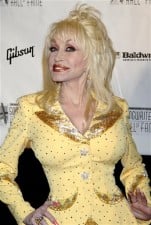 Add large breasts to a tiny frame and what do you get? A postponed concert tour.
Although she was weeks away from promoting her latest album, Dolly Parton has been asked to give herself - and her gals - a rest.
It seems the country singer, who is probably best known for being full of life as well as her full bra, needs to take care of some ongoing physical issues. As Parton put it, "Hey, you try wagging these puppies around a while and see if you don't have back problems."
Unfortunately a prescribed break will mean a delay of her upcoming shows. The tour - originally scheduled to begin at the end of this month - will now be pushed back until at least April.
Until then, Dolly's next album, Backwoods Barbie, will be available in stores Feb. 26th.
Read More

|
Reuters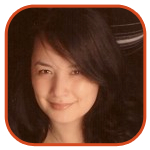 Tweet
Posted by Veronica Santiago Categories: Television, Clothing, Photos,
Last night, David Letterman had the honor of revealing 2008's Sports Illustrated Swimsuit Issue. Marisa Miller - a frequent participant in the annual spread - was this year's lucky cover girl:
Swimsuit Issue? That's like saying the MTV Video Music Awards still has anything to do with videos.
Click here to view more pics from the spread.

Tweet
Posted by Jacci Lewis Categories: Music, Television, Weddings, Kind Acts, Editorials,
I'm sure James Blunt is a perfectly nice guy, but something about him just creeps me the heck out.
Today on the Ellen show, Blunt told an audience for the countless time how he sold his sister to a wealthy man on eBay. Now they are married.
The story sort of has a legitimate beginning. Blunt, a self-proclaimed eBay addict, says his sister Emily had no way to get to a funeral in Ireland.
The "You're Beautiful" singer came up with the bright idea of listing her on the popular auction website as a 'damsel in distress'. The highest bidder was a man with a helicopter and apparently no qualms about the white slavery aspects of the deal. They hit it off, moved in together and got married about 6 months ago.
Blunt says he hasn't decided whether to offer up his remaining sister to the highest bidder. Ick.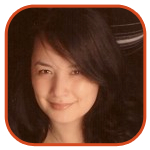 Tweet
Posted by Veronica Santiago Categories: Music, Videos,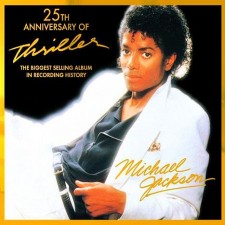 For years now, I've made the habit of adding asterisks to my age. (I'll just say that I'm somewhere around 30****.) Now the release of a special album has forced me to address my declining youth once again.
Tomorrow, Thriller 25 will be the latest Michael Jackson CD to hit the stores. This means we've now hit the classic album's silver anniversary. (Technically, it was released in December 1982.) I swear I can see his protruding wrist bones splashed inside the cover like it was yesterday…
Tuesday's deluxe edition will not only include remixes of the classic tracks (contributing artists include Akon, will.i.am and Kanye West) but several bonus songs as well. One of those new additions, "For All Time", is a record that never made the original cut. It has since been tweaked for the 2008 update. (You can listen to it here.) While I would not consider the song memorable, it does bring back fond memories of a less freakish era.)
Click to continue reading Listen to New Michael Jackson Track
Read More

|
Us Magazine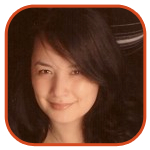 Tweet
Posted by Veronica Santiago Categories: Television, Drunk,
Apparently someone couldn't handle another day of Danielynn coverage…
The Insider's Pat O'Brien has once again become the focus of Hollywood news. The entertainment/tabloid show host just readmitted himself into rehab for alcohol abuse. This marks the second time in three years O'Brien has sought treatment for this problem.
Back in 2005, the 59-year-old hit rock bottom under very public circumstances. Sexually explicit voicemails he recorded while under the influence somehow found their way on to the internet. In an attempt to save face - and his job - O'Brien was forced to make a mea culpa on a primetime version of Dr. Phil.
Click to continue reading The Insider's Pat O'Brien in Rehab
Read More

|
TMZ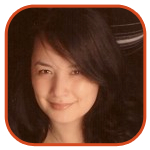 Tweet
Posted by Veronica Santiago Categories: Movies, Music, Break-ups, Photos,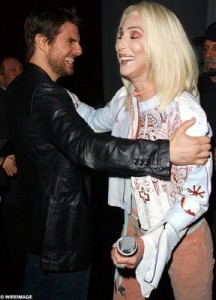 Last night, Cher revealed in a Nightline interview that she once dated a pre-Scientology Tom Cruise.
I have to wonder if her relatively large head had anything to do with relationship's demise.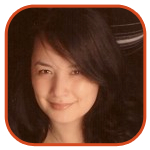 Tweet
Posted by Veronica Santiago Categories: Music, Pregnancies, Photos,
They say a glass of wine during pregnancy is fine. I'm sensing Jennifer Lopez was drinking for three….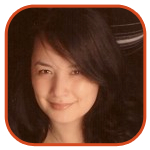 Tweet
Posted by Veronica Santiago Categories: Hair Styles, Style, Photos,
There comes a time when every (former) supermodel winds up looking like your poorly-coifed commoner. In this example, Elle Macpherson's after and before shots serve as a cautionary tale. If you're going to try and imitate the latest in style, don't step out of your house until you get it right.
Read More

|
Daily Mail

Tweet
Posted by Elaine Furst Categories: Movies, Meltdowns, Parties, Breaking News,
After several weeks of partying hard at the Sundance Film Festival and various venues in Los Angeles, Kirsten Dunst has become the latest Hollywood casualty to enter rehab.
Per People magazine, Dunst hasn't been doing very well lately. "She's been crying a lot lately. People were pushing her to go in there (rehab) but there never was an intervention." Some friends believe that the death of Heath Ledger may have finally pushed her over the edge.
Dunst, 25, is being treated at the Cirque Lodge Treatment Center in Utah, the same facility where Lindsay Lohan spent two months and where Eva Mendes is currently checked in.
Jeez, at the rate Hollywood is going, there'll be no one left to go to the Oscars.
Read More

|
People

Tweet
Posted by Elaine Furst Categories: Music, Drugs, Drunk, Legal Issues, Meltdowns, Photos,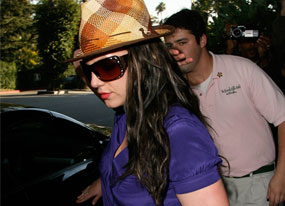 According to E! Online, the day after their daughter left the UCLA Psychiatric Treatment Center, Britney's parents are concerned for their daughter's health and well being, have no idea where she currently is, and fear that her life is at risk.
And in this sad chapter that has become Britney Spears' life, some new characters have emerged: the First Lady of California and AH-nuld's wife, Maria Shriver, and Streisand, no not Barbra-Adam, attorney at the law firm Loeb & Loeb. That is where Britney and pal Adnan Ghalib (yup, he's baa-ack) spent time just hours after she left the psych ward. Britney is looking to hire Streisand to orchestrate a game plan that would enable her to strip her father Jamie of his interim guardian duties. Apparently Britney just doesn't trust Jamie.
Click to continue reading Parents Fear for Britney's Life
Read More

|
E! Online
© Gear Live Media, LLC. 2007 – User-posted content, unless source is quoted, is licensed under a Creative Commons Public Domain License. Gear Live graphics, logos, designs, page headers, button icons, videos, articles, blogs, forums, scripts and other service names are the trademarks of Gear Live Inc.