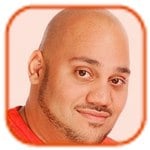 Posted by Andru Edwards Categories: Movies, Dating,
Kristen Stewart has made a public apology to Robert Pattinson for cheating on him.
The 22-year-old beauty was photographed in a passionate clinch with her married Snow White And The Huntsman director Rupert Sanders, despite her relationship with Twilight Saga co-star Robert and she has released a statement admitting her guilt.
"I'm deeply sorry for the hurt and embarrassment I've caused to those close to me and everyone this has affected. This momentary indiscretion has jeopardized the most important thing in my life, the person I love and respect the most, Rob. I love him, I love him, I'm so sorry."
Sources close to the actress insist she wasn't having an affair with Rupert and it was a fleeting mistake. Kristen and Robert, 26, have been dating since meeting on the set of Twilight four years ago, in which they play vampire Edward Cullen and his love interest Bella Swan.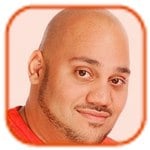 Posted by Andru Edwards Categories: Movies, Dating, Child Stars, Rumors,
Robert Pattinson and Kristen Stewart are officially living together.
The couple - who have been in a long-term relationship since meeting each other on the set of the Twilight Saga films - have reportedly set up home together in Los Angeles after agreeing they wanted to take their romance to the next level.
"They love each a lot because they can be real around each other. They have major trust with each other. They also don't like how they can't really go out all the time and do regular things so that has really made them homebodies for the most part. But instead of being hermits they try to hit the town on dates occasionally, but they think their fame has made them boring people for their age," a source said.
Although the couple prefer to stay at home or party at people's houses to maintain their privacy, Rob and Kristen did enjoy a date night in Los Angeles on Thursday.
Click to continue reading Robert Pattinson and Kristen Stewart Are Living Together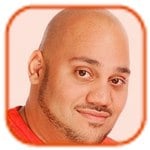 Posted by Andru Edwards Categories: Movies, Rivalries, Rumors,
Robert Pattinson and Andrew Garfield hate being compared to one another.
The British actors - who spend much of their time in the United States - reportedly resent being recognized for their similar qualities. "The truth is, Andrew can't stand Rob. Andrew hates that they're put in the same category because they're both English and around the same age," a source said.
Apparently at the wedding of their producer friend Kevin Turen last month, 26-year-old Robert and 28-year-old Andrew spent much of the night ignoring each other, according to a witness. "They don't enjoy hanging out. Andrew considers himself a 'serious actor' and sees Rob as the equivalent of a cheesy boy bander because of Twilight," an observer noted.
A third source added that the Hollywood rivalry between the vampire saga heartthrob and The Amazing Spider-Man star is even more intense because they apply for the same jobs: "Both like intense parts and go after the same roles. They're just naturally competitive."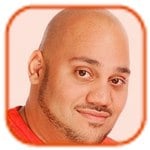 Posted by Andru Edwards Categories: Movies, Dating, Child Stars,
Robert Pattinson says Kristen Stewart is the only person who can understand him.
The 26-year-old actor has been dating his Twilight Saga co-star for around three years and admits she's perfect for him because she knows what he's going through.
"She understands exactly how I feel. She is an ambitious woman who wants to grow as an actress. She has an excellent radar for what is good and challenges me constantly," he said.
Robert also said it was nice to go to the Cannes Film Festival with 22-year-old Kristen because they could both support each other: "In the end, it was amazing to have each other's support. Her presence at the gala screening of Cosmopolis made me really nervous. She was sitting in front of me. I kept looking at the back of her neck, trying to find out if she was liking the movie or not. I only calmed down when, at the end, Kristen told me she loved it."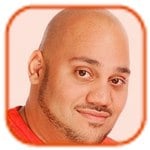 Posted by Andru Edwards Categories: Movies, Features,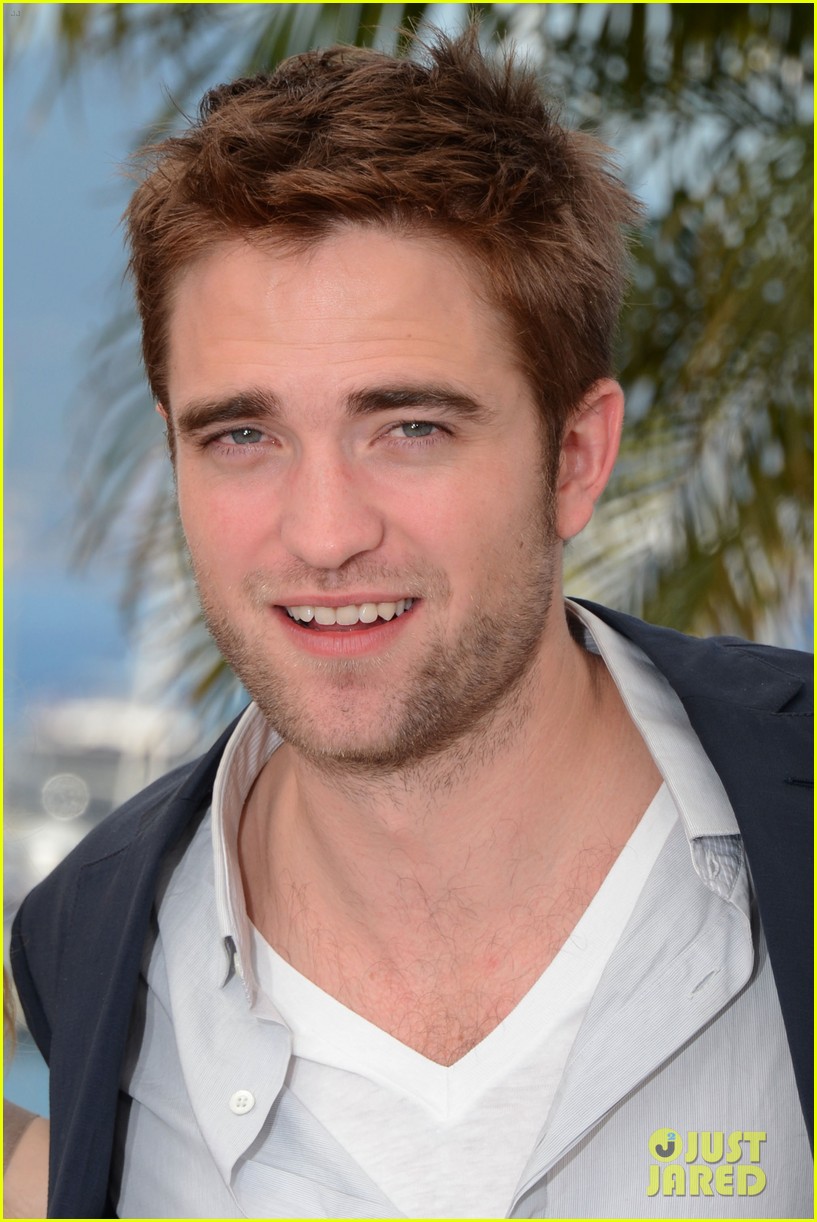 Robert Pattinson's life mantra is "don't be a pu**y."
The 26-year-old actor - who is dating his Twilight Saga co-star Kristen Stewart - has always been really "scared" about his career but is trying to be more daring with his choices as he ages.
"[My life mantra is] don't be a pu**y. Basically, that's the best thing you can ever think. I've had so many occasions in my life where I've acted like a pu**y and regretted it. Have you seen that Mike Tyson documentary? That bit where he says he'd defeated the guy before he's walked into the ring, it's the same thing. With acting, I was always so scared. But you get to the point where you realize it doesn't matter."
The decision to be braver led him star as a billionaire playboy in new movie Cosmopolis, but he admits it is still a struggle for him to always feel completely comfortable: "Oh man, I was terrified on Cosmopolis. There was a sex scene and I was cringing. The girl was really comfortable with her clothes off - and I'm not. She took all her clothes off and I was just sitting there going, 'Um, I haven't got my 'ball-sack' on.' F**king amazing."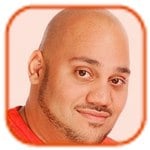 Posted by Andru Edwards Categories: Movies, Dating, Red Carpet, Rumors,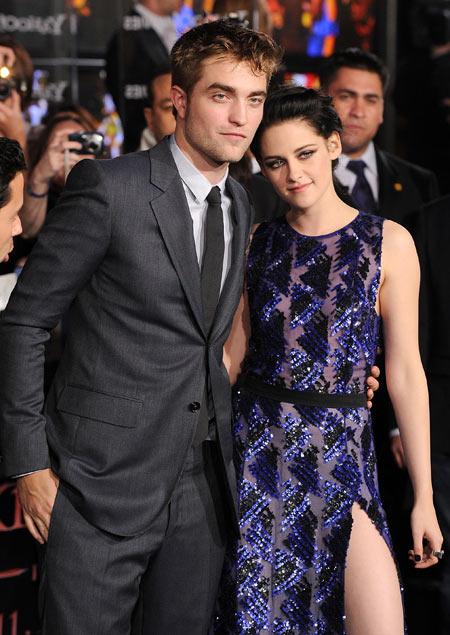 Robert Pattinson and Kristen Stewart can only appear together at "Twilight themed" red carpet events.
The couple - who also star alongside each other in the vampire franchise - reportedly have a clause written into their contracts preventing them appearing at any other red carpet event together, explaining why Robert was alone at the premiere of Paul McCartney's video to his latest song "My Valentine" in Los Angeles last week.
"One [reason Robert was on his own] was he didn't want to make it the Kristen and Rob show and take away from the actual event. They also have a clause in their Twilight contracts that they can only appear together at a Twilight themed red carpet together. Twilight kind of owns some of their appearances they do together until [final Twilight film] Breaking Dawn: Part 2 is one hundred per cent completed," a source said.
Meanwhile, it has been confirmed filming on Breaking Dawn: Part 2 isn't over yet and both Robert, who plays lead vampire Edward Cullen, and Kristen, who portrays his wife, Bella Swan, have been recalled to Canada to shoot some "technical" scenes for the film.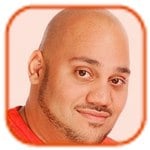 Posted by Andru Edwards Categories: Movies, Dating, Rumors,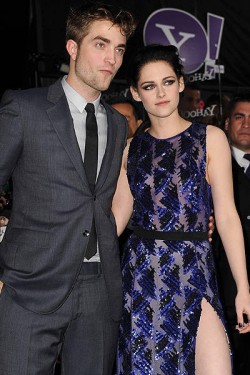 Kristen Stewart has reportedly put boyfriend Robert Pattinson on a diet. The 22-year-old actress - who also plays Robert's on-screen lover in the Twilight franchise - has apparently ordered him to hit the gym and lose some of the weight he's gained during his time off.
"Robert's put on nearly 10lbs eating cheeseburgers and drinking beer while he's not been working. Kristen's told him to pull himself together. He hates the gym, so she's encouraged him to take up paddle surfing to try and work off the excess calories," a source said.
However, he has previously admitted to living in fear of shirtless scenes, especially when they involve his buff Twilight co-star Taylor Lautner: "I'd have to make a lifestyle change if I wanted to do shirtless acting. But it seems like every single actor in the world is doing a 'Taylor Lautner' scene - it's crazy. They have a scene where they walk out with like a 12-pack. It's like, 'Really? You're playing a normal guy! That doesn't make any sense.' But that's a prerequisite of being an actor. Or you can get fat!"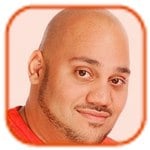 Posted by Andru Edwards Categories: Movies, Dating,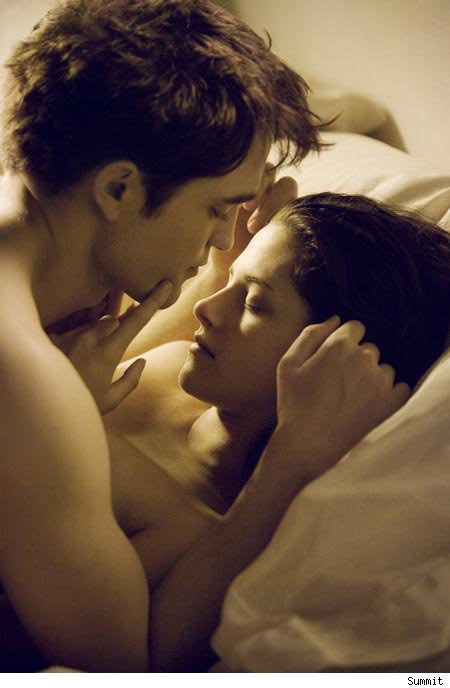 Robert Pattinson says that faking an orgasm for The Twilight Saga: Breaking Dawn Part 1 was "embarrassing."
The hunky actor filmed a sex scene with real-life girlfriend Kristen Stewart for the vampire movie, and although he was happy with the result, he admitted having the entire crew watch as they shot the sequence wasn't a pleasant experience.
"We were staring into the camera doing orgasm faces and stuff and it becomes unbelievably embarrassing. But I think it ended up good at the end I think."
Robert has previously revealed he wanted more "thrusting" in the sex scene: "It wasn't me, it was Kristen. I'm still doing the same thing, the general movement. Normally you have problems with ratings like nudity, but this was literally about the movement. Thrusting! They kept telling me not to move. They wanted to have a leash so you couldn't thrust past a certain point. Just the tip or something! That doesn't mean anything; it's just a figure of speech. I mean, they want to see thrusting, not probing."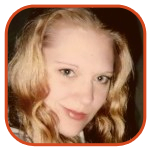 Posted by K.C. Morgan Categories: Movies,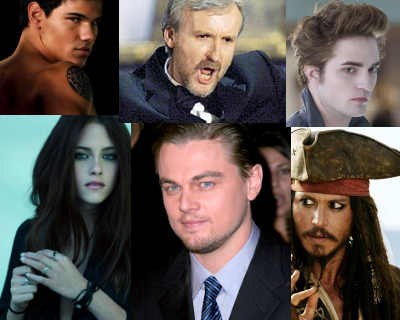 Vanity Fair has released a list of 2010's top money-makers in Hollywood, and some of the figures are sickening.
Which actor made the most moolah? And which actress managed to nab the biggest paychecks for her work? The full list has a vampire, a werewolf . . . and one dreamer who loves the color blue (though, not as much as he loves green).
Click to continue reading Hollywood's Heavy Hitters: Who Made the Most Money in 2010?
Read More

| Vanity Fair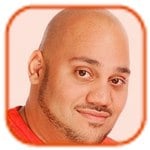 Posted by Andru Edwards Categories: Movies, Music, Television,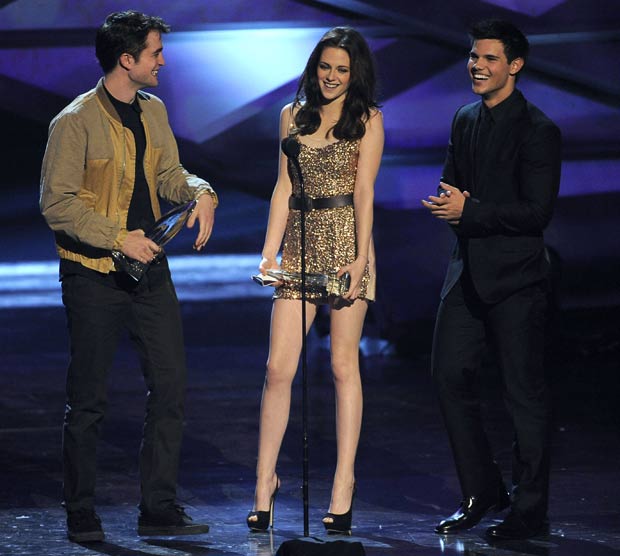 Kristen Stewart and the Twilight Saga were the big winners at last night's People's Choice Awards.
The 20-year-old actress beat the likes of Julia Roberts, Jennifer Aniston and Angelina Jolie to win Favorite Movie Actress, while Twilight Saga: Eclipse, the latest installment in the vampire film franchise picked up three awards, including Favorite Movie. Surpassing The Social Network and Inception for the gong, Eclipse also won Favorite Drama Movie and Favorite On-Screen Team - for Kristen, Robert Pattinson and Taylor Lautner - at the event, which was held at Los Angeles' Nokia Theatre.
"Thank you so much, I've never been to the People's Choice Awards before," Kristen said.
Click to continue reading Kristen Stewart and Twilight Lead People's Choice Award Winners
© Gear Live Media, LLC. 2007 – User-posted content, unless source is quoted, is licensed under a Creative Commons Public Domain License. Gear Live graphics, logos, designs, page headers, button icons, videos, articles, blogs, forums, scripts and other service names are the trademarks of Gear Live Inc.