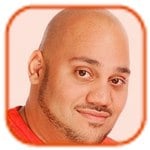 Posted by Andru Edwards Categories: Movies, Break-ups, Child Stars, Rumors,
Kristen Stewart has been sending dozens of love letters and heartfelt text messages to Robert Pattinson in a bid to get him to forgive her for cheating.
The actor's world was blown apart after Kristen confessed to having an affair with her Snow White and the Huntsman director Rupert Sanders and he moved out of the couple's Los Angeles home four weeks ago. But the 22-year-old actress still believes their four-year relationship can be saved and in the notes she has been sending Robert she tells him she "made the biggest mistake of her life" and begs him to take her back.
"She's sent Rob handwritten notes - dozens of them - begging him to take her back. She says things like, 'I can't live without you. I love you. You are the one, and I made the biggest mistake of my life,'" a friend of Robert's said.
Click to continue reading Kristen Stewart Sends Love Letters to Pattinson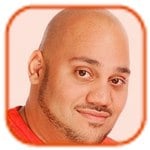 Posted by Andru Edwards Categories: Movies, Television, Break-ups,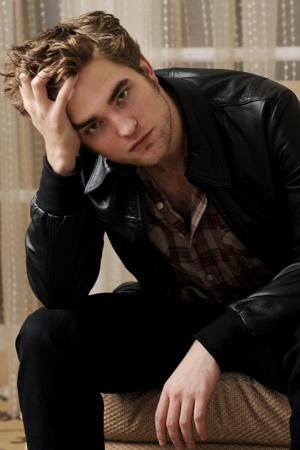 Robert Pattinson thinks that breaking up with someone feels like the end of the world.
The actor stepped out into the public spotlight for the first time since the Kristen Stewart cheating scandal, appearing in New York for The Daily Show on Monday. Host Jon Stewart offered the actor some Ben & Jerry's ice cream to help cheer him up, joking they were "just two gals" chatting about a breakup.
Although Robert begged off any talk of his recent problems he agreed that for young people going through a breakup sometimes feels like the end of the world. "It is," he answered and prompted the audience to respond, "Awwwwwww."
After the taping, he graced the red carpet at the Museum of Modern Art for his new movie Cosmopolis. While signing autographs for fans, he told crowds, "Thank you, guys, for being here."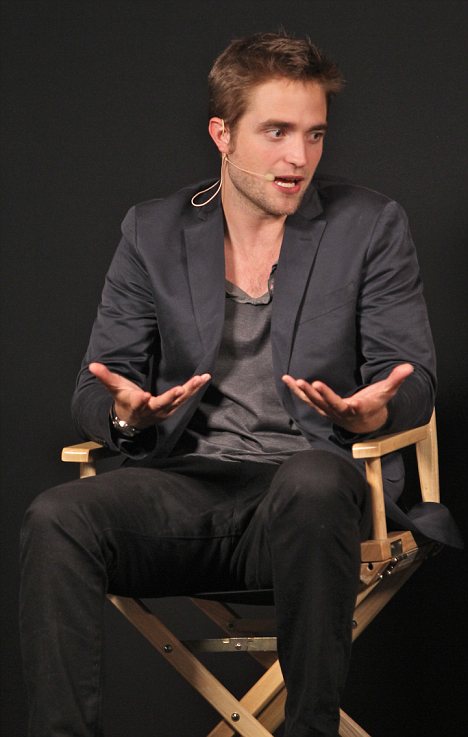 Robert Pattinson is contemplating a reconciliation with Kristen Stewart. The Bel Ami actor's "anger" over his girlfriend's affair with her Snow White and the Huntsman director Rupert Sanders is lessening and is now considering the possibility of reuniting with the actress.
"Rob was super-angry for the first couple of weeks. Angry at Kristen for ruining what they had, angry at her for the public embarrassment, angry at Rupert. But he's starting to wind down and really think about what he's going to do regarding his relationship with Kristen. He goes back and forth..." one source said.
The 26-year-old star has consulted his friends for advice on what he should do next regarding Kristen, 22, but their conflicting opinions have just left him more confused than before. "There's definitely some friends who think he should just move on from Kristen, but then there are others who still think Rob and Kristen really have a special connection and want him to give her another chance. He has a lot to think about and hasn't decided either way right now," the insider explained.
Click to continue reading Robert Pattinson Could Reunite with Kristen Stewart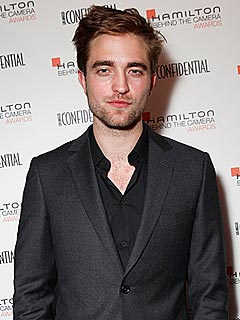 Robert Pattinson is worried about Kristen Stewart.
The British actor was devastated when his Twilight Saga co-star and offscreen love cheated on him with married director Rupert Sanders and while he is refusing to meet her face-to-face, he is still concerned about her.
"Rob is still deciding what to do. He's been talking to Kristen briefly on the phone every day but they haven't met. He's worried about how the stress of it all is affecting her and asks how she is - but he's told her he's not ready to hear her explanation of what happened. He knows she's going through as much hell as he is but he's not sure he's ready to see her or forgive her. Kristen has told him she doesn't expect or deserve forgiveness, she just needs to see him to explain," a source said.
Meanwhile, Robert's friend Tom Sturridge wants the actor to come stay with him and girlfriend Sienna Miller in London. "Tom and Sienna have really been there for him. They think he needs to escape Hollywood right now," the source added.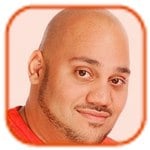 Posted by Andru Edwards Categories: Movies, Break-ups, Child Stars, Rumors,
Kristen Stewart and Robert Pattinson had been planning to have a baby together before she was caught cheating on him.
The 22-year-old actress and the 26-year-old actor - who have been together for four years - had reportedly been talking about starting a family before she wrecked their plans by having a fling with her married Snow White and the Huntsman director Rupert Sanders.
"They had been talking about having a baby together once Twilight ended, which is what makes this so extra-painful. Kristen knew how badly Rob wanted to start a family, and it was a subject that had dominated their conversations in recent months. Rob would be a great father, and having a baby would probably have brought them even closer together," a source close to them said.
Although Kristen and Rob have not released a statement on the future of their relationship, Kristen fears there is no way back for them and their baby dreams are over. "Kristen fears she'll never have the chance to get Rob back, and that their baby dreams are now totally shattered. Kristen feels so terrible, this is truly a nightmare for her, but there's nothing she can do to turn back time. If Rob takes her back at this point it will be a miracle, but she knows she only has herself to blame," the source continued.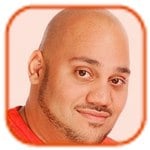 Posted by Andru Edwards Categories: Movies, Break-ups,
Robert Pattinson had an "amazing time" drinking with friends at the weekend.
The 26-year-old actor appeared in public for the first time since his girlfriend Kristen Stewart admitted cheating on him with Snow White and the Huntsman director Rupert Sanders at Deer Lodge, a country-western bar in Ojai, California, close to the home of Reese Witherspoon, where he is currently staying.
"He seemed to be having an amazing time. He had a few drinks and laughs. He looked like a guy that was just trying to enjoy himself and get away ... seems like a good kid!" one onlooker told Us Weekly.
Despite his personal troubles, the notoriously private actor was happy to mingle with fellow revellers in the bar. "Awesome night in Ojai. Got to hang with a rowdy bunch of Brits & one of them happened to be Edward. He wasn't moping and the girls were definitely just his friend. The girls were drunk and literally danced on the floor. The girls were nice. I stood next to them at the bar. He wasn't drunk. Just taking in the scene. Smoked next to him outside," one patron wrote on Twitter.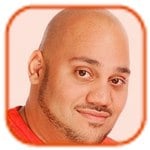 Posted by Andru Edwards Categories: Movies, Break-ups, Divorce, Rumors,
Rupert Sanders hasn't seen his wife since his fling with Kristen Stewart was revealed. The Snow White and the Huntsman director was captured on camera kissing his leading lady and admitted his betrayal to Liberty Ross, the mother of his two children, and the model-turned-actress has so far refused to see him.
"They seemed like a perfectly happy family. This was devastating for her. She's been focused just on her kids through this. It's what she cares about the most. Now she's really feeling strong and looks forward to resuming her life," a source told People.
According to insiders, Liberty hasn't decided if she will forgive her philandering spouse. It was recently revealed that Liberty wants to meet with Robert Pattinson, whom Kristen cheated on, in order to compare stories. "Liberty is still furious with what happened and wants answers. She has not spoken to Rob yet, but wants to see him and compare stories. She is hoping they can bring some comfort to each other," an insider revealed.
Click to continue reading Liberty Ross Refusing to See Rupert Sanders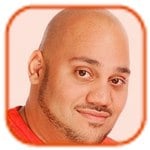 Posted by Andru Edwards Categories: Movies, Television, Break-ups,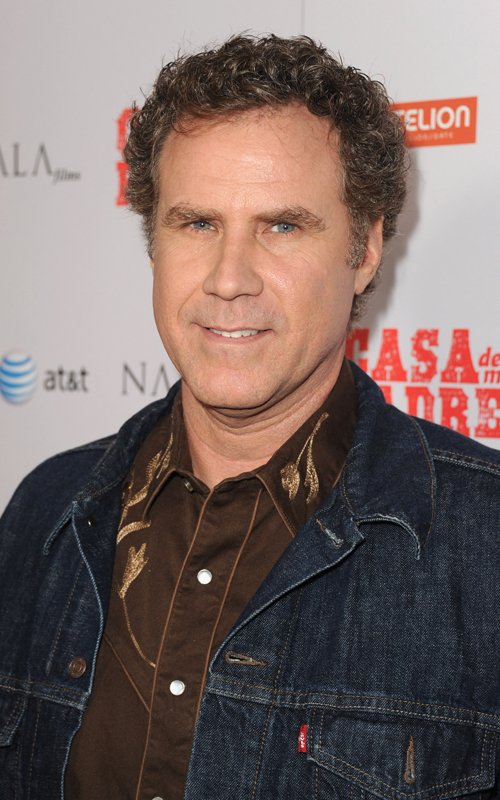 Will Ferrell has branded Kristen Stewart a "trampire" for cheating on Robert Pattinson.
The Everything Must Go star appeared on TV talk show Conan and "broke down" over the actress' split from Robert Pattinson - whom she first me on the set of vampire franchise The Twilight Saga.
When host Conan O'Brien asked a forlorn Will what was wrong with him the comedy actor jokingly opened his heart over his feelings about Kristen's affair with her Snow White and the Huntsman director Rupert Sanders. In what appeared to be a spoof of super-fan Nutty Madam's tearful video post about Kristen's cheating, he said, "I don't know if you follow the news at all, but there's this actress, Kristen Stewart and she goes by K-Stew, and she had a boyfriend Robert Pattinson - he's R-Patz - and she cheated on him. And they've broken up, they're not going to get back together, ever. What they had was so special Conan, you don't even know what they had, they were in love and she just threw it all away."
Click to continue reading Will Ferrell Brands Kristen Stewart a 'Trampire'
Kristen Stewart is hiding out at her parents' home.
The Twilight Saga actress recently moved out of the LA house she shared with co-star and boyfriend Robert Pattinson after she confessed to cheating on him with married director Rupert Sanders and has fled to the California home of dad John Stewart and mom Jules Mann-Stewart for support.
"[Her parents] feel Kristen has really embarrassed herself and don't blame Rob for not calling her back. This is not the Kristen they know," a source told US Weekly.
Kristen, 22, has also been asking her Panic Room co-star Jodie Foster for advice. "As soon as she heard the news, Jodie contacted Kristen to offer her support. They have been close friends since they starred opposite each other in the 2002 movie Panic Room, and Jodie is a mother-like figure to her. Jodie told Kristen to take no notice of the media bashing and said if she wanted to cry her heart out to her she's always available. Jodie loved Rob and is disappointed with Kristen for cheating on him. However, she knows at 22, she's still very young and unfortunately people make mistakes in life. She thinks Kristen will learn from this and will only grow into a more mature person because of it," a source said.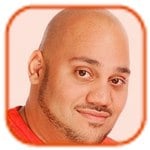 Posted by Andru Edwards Categories: Movies, Music, Dating,
Lady Gaga has defended Kristen Stewart's cheating.
The 22-year-old actress has publicly apologized to her boyfriend of four years Robert Pattinson after she was caught in a steamy make-out session with her Snow White And The Huntsman director Rupert Sanders, and Lady Gaga has weighed in, telling people to leave them alone.
"Geez this kirstew rob stuff is brutal. Makes me sad the way press acts. Hope they're ok (sic)," she wrote on Twitter.
Sources close to the actress insist she wasn't having an affair with Rupert and it was a fleeting mistake. "Kristen is absolutely devastated. It was a mistake and a complete lapse in judgment," an insider said.
(FYI - You can also follow VIP Breakdown on Twitter.)
© Gear Live Media, LLC. 2007 – User-posted content, unless source is quoted, is licensed under a Creative Commons Public Domain License. Gear Live graphics, logos, designs, page headers, button icons, videos, articles, blogs, forums, scripts and other service names are the trademarks of Gear Live Inc.