« Are Cell Phones Harmful? | Main | Notebook Makers Moving to Slimmer Designs »
December 23, 2004
Gear Live Holiday Music Guide 2004
A few days ago we presented our 2004 Holiday Gift Guide. 2004 has also been a great year in music, and we at Gear Live have put together this Christmas shopping list for the music fan in your life. From CD's to DVD's to books, every aspect of the music world is covered. So go out, and get your hands on this stuff, for a family member, friend, or even yourself.
CDs
Good News For People Who Love Bad News - Modest Mouse

This disc represents the best that indie music had to offer in 2004. Modest Mouse had been toiling away in the indie rock world for the last eight years, before busting onto the radio waves with this, their seventh album. Definite tracks to look out for include the radio hit "Float On", as well as "Ocean Breathes Salty" and "Blame It On The Tetons".

Final Straw - Snow Patrol


"Final Straw" is the third release from Snow Patrol, who seem poised to follow in the footsteps of Coldplay. The voice of Gary Lightbody, combined with incredible instrumentation for such a young band, create a sound that can't miss. With radio hits "Spitting Games" and "Run", this cd is a definite must have.

Franz Ferdinand - Franz Ferdinand

Such an amazing album, it is tough to believe this is a debut disc. With the sound of a Strokes and Beatles mash-up, Franz Ferdinand tears through the songs on this disc. A big hit, "Take Me Out" approaches a love song with the image of two snipers trying to shoot the other down, a ripe comparison if I've ever seen one. A great debut, and certainly a great disc overall.

Madvillainy – Madvillain


Probably the most underground of the discs on this list, Madvillain is an under appreciated rap artist who can just simply spit better than 99.9% of MC's out there. Although this disc does get a bit maddening at times with skits, if you can look past that, you will find a jewel of a rapper who deserves a lot more attention.

Trouble - Ray Lamontagne


Ray Lamontagne has been called the hillbilly Van Morrison, he's also been called one of the most exciting new artists to come along in the past few years. With incredible songwriting talent and an unmistakable voice, Lamontagne is poised for a very long career. Take a listen to the tracks "Burn", "Trouble" or "Jolene" and you can feel the pain and angst that are conveyed so beautifully by Lamontagne, definitely a 2004 must have.

Hot Fuss - The Killers

When you hear the synthesizer beginning to "On Top", you might think you were back in 1984, or at least playing a game of GTA: Vice City. But The Killer's debut "Hot Fuss" is one of the best discs of 2004 because of their combination of vocals, great instrumentation, and that incredible synth work. Everyone has heard the radio hit "Somebody Told Me" by now, but this disc is full of incredible tracks, like "Mr. Brightside" and "Andy, You're A Star".

A Grand Don't Come For Free - The Streets


When I first heard The Streets was releasing a "concept album" this year, I was a bit worried. After loving "Original Pirate Material", the debut disc from The Streets, I was worried the critical acclaim had gone to sole group member Mike Skinner's head. But after listening to a few tracks, I couldn't stop listening, I was engrossed in the story. Not to say that each track can't be enjoyed separately, but as a concept disc, this album is amazing. If this disc fit into one music category, it would easily be the best album of the year in that category, but it is tough to pin this one down into rap, or spoken word, but who cares, it is just damn good.
Hopes & Fears - Keane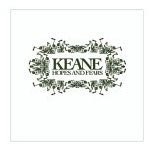 On the softer side of 2004, we have Keane, a trio made up of piano, drums and vocals, that's right, a rock band without guitars. But when you listen to "Hopes & Fears", you won't find it lacking, with incredibly instrumentation and a lead singer who draws comparisons to Thom Yorke of Radiohead and Chris Martin of Coldplay. With 2004 radio hit "Somewhere Only We Know", Keane established their place on the softer side of rock music, but they definitely served notice that they will be a presence in popular music for years to come.
DVDs
Live Aid


The first official DVD release of the historic 1985 concert, this four DVD set would be a great gift for fans of David Bowie, Eric Clapton, Madonna, Paul McCartney, Sting, The Who, U2, Neil Young or any of the plethora of bands that performed. Live Aid was one of the biggest concerts in history, and as a bonus, your purchase benefits the Band Aid Trust, which helps provide hunger relief to African nations. A piece of history, some great music and charity too, the perfect gift?
Crossroads Guitar Festival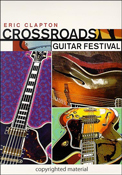 Shot in June 2004 at the Cotton Bowl in Dallas, Texas, "The Crossroads Guitar Festival" is Eric Clapton's gift to guitar loving music fans everywhere. With an eclectic mix of musicians including Clapton himself, James Taylor, Steve Vai, Joe Walsh, John Mayer, B.B. King, Buddy Guy and Santana, as well as many, many others. If your favorite part of a song is the long guitar solo, or you are a fan of any of the musicians who performed, this dvd is a rare collection of the world's best guitar players.
Books
Chronicles, Vol. 1 - Bob Dylan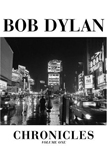 For Dylan fans out there, how does it get any better than an autobiography, Dylan's life in Dylan's words? But be warned, the man with the meandering lyrical style does not differ when penning a book. Dylan cares not for telling a story in chronological order, or any other order for that matter. There are some stunning revelations, like Dylan's fondness for Ice-T (who saw that coming)? But if you call yourself a Dylan fan, this is a fascinating read, and a definite must have.

De Capo Best Music Writing 2004 - Edited By Mickey Hart
Each year De Capo compiles that year's best music writings, be they articles from Rolling Stone, newspaper reviews, or blurbs from books. And each year this compilation has a guest editor who picks the pieces and writes an intro. This year that honor fell on Mickey Hart of the Monkees, who picks some solid pieces of music writing. Although not quite as strong as last years volume edited by Matt Groening, or 2002's edition edited by Nick Hornby, De Capo's is still the place to go when you want to find the year's best music writing.

There you have it. Any of these items can be purchased right now at your local music or book store, and they aren't high demand which means they should be easily accessible. There is definately something for any music lover on this list.
Posted by Andru at December 23, 2004 11:14 AM
RECENT GEAR LIVE STORIES:
Notebook Makers Moving to Slimmer Designs

Gear Live Holiday Music Guide 2004

Are Cell Phones Harmful?

Gear Live Giveaway: Three DVD's of Your Choice

Gamer Buys Virtual Island for $26,500

Trackback Pings
TrackBack URL for this entry:
http://WWW.WRISTDREAMS.COM/mt/mt-tb.cgi/531
Comments
Post a comment