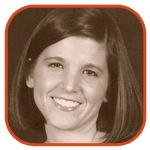 Posted by Melissa Trebus Categories: Editorials, Fashion, Humor,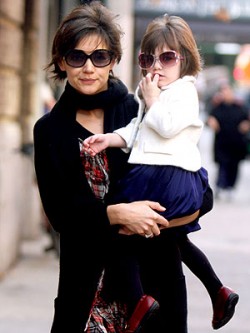 Well in T-minus 25 days and counting I will turn the big 3-0! Oh sure, I've been fed the whole 30 is the new 20 garbage, but bottomline is that anything that has to be "the new" anything else is just plain OLD. As I sit and try to come up with some positives about turning 30, I am plagued yet again with the trendy mom debate. Last week I was bathing suit shopping at Old Navy. After winning a tug-of-war battle with a blonde who looked like she might have a good left hook, I snatched up my cute orange bikini and headed to the dressing room to try it on.
After a quick look I decided it would do. I sashayed out of the fitting room just in time to see that cute blonde hand the same cute orange bikini to her fifteen year old DAUGHTER. My jaw dropped. There was no way that I, a mother of two, could possibly wear the same swimsuit as a girl with her learner's permit. I tossed the bikini back on the shelf and began my search for a practical one piece tank suit. So here is my question, at what age do you start looking silly if you dress young?
You all know of those women that people whisper, "she's too old to wear that"...or "she's too old to have that hair cut"... When do you have to stop shopping at GAP and Old Navy and start shopping at… I don't know….mom stores? While I am not particularly interested in being a trendsetter, I do like to look nice and cute, but appropriate. Will there come a time when all of the sudden cute clothes are not appealing to me? Will my brain suddenly decide that the knit vest with apples on it is exactly what I wanted to wear today? I really don't know how all of this works? If anyone has any insight I would truly appreciate it!! Lol!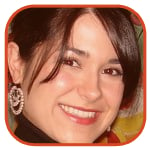 Posted by Katie Gutierrez Painter Categories: Celebrities, Editorials, Entertainment, Fashion,
So… Is MTV really still doing that movie awards show? I didn't watch it. (Although maybe I would have had I been home, but that's neither here nor there.) However, that doesn't keep me from passing gleeful judgment on the show's attendees! Without further ado…
BEST
I've said it before. I think few women in Hollywood have better natural style than Sienna Miller. Take her green Swarovsky-encrusted Twenty8Twelve—the label she designs with her sister—backless minidress. With the beachy waves and low-key makeup—along with the faaabulous Nicholas Kirkwood sandals—the whole look is fun, glamorous, and effortless.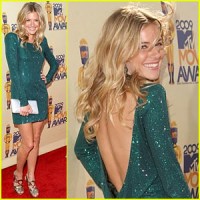 I was pleasantly surprised by Ashley Tisdale, who managed to look both chic and edgy in an Elise Overland leather sheath dress, embellished belt, and sky-high gladiator stilettos. I thought the dusky lavender looked great with her skin and chestnut hair, though I did think the extensions were a little much.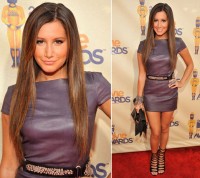 A bit of an odd choice for the MTV Movie Awards, I'll admit, but I dug Malin Ackerman's flawless white suit and sexy bustier top. Kind of refreshing amid a sea of overexposed starlets, no?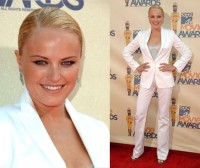 WTF?
Okay, I hated—hated, hated—Megan Fox's hair. The severely slicked back front with the attempt at loose, retro waves in back? Reminiscent of scary man-mullets at hick town bars. I also didn't dig her D&G metallic jacquard dress, which really reminded me of hotel drapery and/or bedspreads.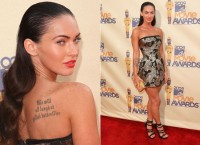 It pains me to do this, because I was originally all for the newly blonde Leighteon Meester's more daring Emilio de la Morena dress. Then I saw the back. Do my eyes lie? Can you actually entirely see through the rear of her dress? Now I'm no prude, but no matter how awesome your derrière is, showing it in public just seems tacky. Thoughts?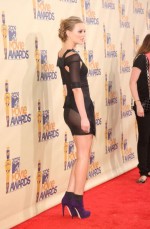 Ohh, Lauren Conrad. LC, if I may. Why? Nothing flattered about this Moschino rose-printed bubble hem dress, accessorized with ratty, bleachy extensions and deep red lips. The whole look was the opposite of youthful summer style. Enough said, I think.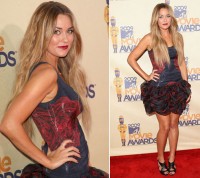 So, do tell. Agree, disagree with my choices? Who else should be on this list?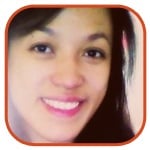 Posted by Mia Ricci Categories: Celebrities, Editorials, Entertainment, Fashion, Humor, In The News,
Dear American Apparel,
How's it going? How's everything? Are you still busy fending off those sexual harassment charges? I'm sorry. But hey, I have a bone to pick with you.
Here's the thing… you know those awesome V-neck shirts you sell? The one that's super soft, super comfy, and makes every girl looks instantly babe-a-licious? I love them. Thank you for that, really. But the thing is, I don't understand why you have to make 'em unisex. Seriously? Yes, some guys can pull it off. Mega hotties like Ewan McGregor, Javier Bardem, Gael Garcia Bernal, yes those guys work those v-necks like nobody's bizznizzz. It's pretty delicious.
But you see, 99% of the male population do not look like Ewan McGregor, Javier Bardem, or Gael Garcia Bernal. Most of them do not possess the natural, yet serious masculinity that is required to pull off those shirts. So they end up looking, well, icky. Even creepy. And slightly girly.
You started a trend I do not wish to ever see again, seriously. It's gotten worse too.
Let's take a look at the journey, shall we?
Click to continue reading Men's Fashion Turn-Off #1: The Deep-V (Thanks American Apparel)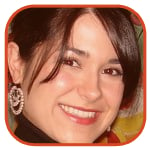 Posted by Katie Gutierrez Painter Categories: Editorials, Entertainment, Fashion,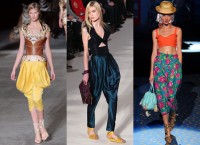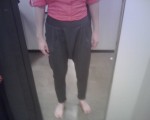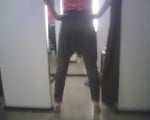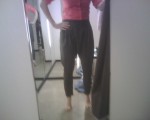 In the process of writing a post about the best, most boring, and scariest trends this spring, I decided that harem pants deserve a small rant all their own. What is there to say about this baffling wanna-be addition to our closets? I mean, most of us are not six feet tall weighing in under 120 pounds—and if we were, harem pants still would not flatter, as evidenced by the lovely models trying so hard in the photo at far right. Where does that leave the average 5'4" woman? At one chain clothing store, I decided to find out. Please see exhibits A, B, and—most damning—C.
Um… yeah. Let this serve as a perfect example of one trend that's born to die.
What about you? What's your most-hated trend this spring?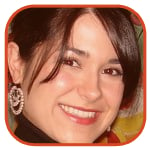 Posted by Katie Gutierrez Painter Categories: Advice, Fashion, How To,
I have to say: If there's one upside to this economy, it's that department stores, boutiques, online shopping sites, and designers alike are so desperate to clothe us (a.k.a. sell stuff) that prices on everything from sunglasses to wedding gowns are slashed. Which is great for girls like me, who are, well, still desperate to be clothed by them! The bottom line is that, if you know where to look, you'll never buy a full-priced handbag, pair of It jeans, or must-have dress again.
Shop it to Me
Shop it to Me markets itself as your own personal shopper, and it's a pretty accurate tagline. Sign up on the website; tell it what types of sales you'd like to hear about (i.e. women's clothing, bags, and shoes and girls' clothing); input your various sizes; select your favorite brands/designers from dozens of options, including Marc by Marc Jacobs, BCBG, Theory, DKNY, Nanette Lepore, See by Chloe, and many more; let the site know how often you'd like to receive Sale Mail (I choose twice a week) and, of course, the minimum percent off you'd like to hear about. Voila! Every Tuesday and Friday at 9 a.m. I have a lengthy list of sales from Nordstrom, Shopbop.com, Zappos, Macy's, and more. Plus, for every 10 friends you recommend who sign on to the site, you get a $10 gift card.
Gilt Groupe
Gilt Groupe is a dream find for designer-hounds. The equivalent of exclusive New York sample sales, the site offers access to women's, men's, and children's luxury designer merchandise reduced by up to 70%. Home decor items are available as well. The way it works: Everyday, you'll receive an email letting you know of that day's sale, which will last only 36 hours and usually feature less than a dozen items hand-picked by the designer. It's not unusual for items to sell out very early, but you can always put yourself on the waiting list. Today, I had my eye on a vivid tangerine silk ruffle dress by Miguelina, reduced from $495 to $198. Unfortunately, my size was already sold out—lesson learned!
Eluxury
Check out the sales section of Eluxury.com for reduced-priced goods from such coveted designers as Versace, Dolce and Gabbana, L.A.M.B., and Marc by Marc Jacobs. If you've got a spare $1,300 stashed in a sock drawer somewhere (ha..ha), do me a favor and splurge on this mink-fur stamped suede Fendi bag reduced from $2,450.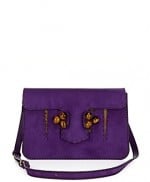 For the rest of us, how about this edgy snake bracelet from Roberto Cavalli, down to $139 from $350?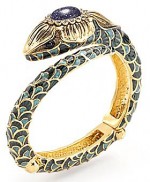 Edressme
Full disclosure: I own more than 50 dresses. Knowing it's obscene won't stop me from buying more, and when the compulsion hits, I turn to edressme.com. It is the site exclusively devoted to dresses, and you'll find a ton of bargains on their "under $99" page. How about this adorable black and white tank and ruffle combination by edressme.com for only $61.20?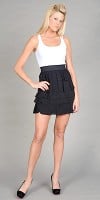 Retail Me Not
Retail Me Not offers online coupons for more than 20,000 stores. So before the adrenaline rush makes you hit "Pay," make sure you're not missing out on a coupon for free shipping, an additional 20% off, or buy-one-get-one-half-off. I've saved up to an additional 30% on purchases through this baby!
And Don't Neglect to Shop Local
Many local boutiques ask for your e-mail address when you check out. If you love the boutique, give it to 'em. You'll be the first to know about sales and events. Just this week, for example, I received an e-mail from one of my favorite local boutiques advertising its spring sale with 20% off new merchandise… and champagne during shopping! Sometimes, boutiques along the same street will put together a joint sales event or host trunk shows by some of their designers. Half the time, these events also offer nibbles by local restaurants and complimentary wine or champagne. If you're worried that your reserve will fail if you get a little tipsy, just BYO non-influencing beverage.
Happy sale-ing! Let me know what you find. 😊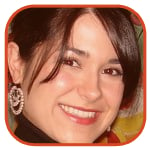 Posted by Katie Gutierrez Painter Categories: Advice, Fashion, How To,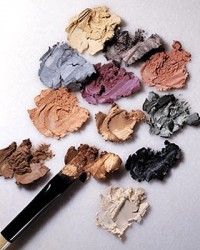 All right, ladies, I don't know about you, but I have been dealing with the most schizophrenic skin lately! Always a bit of a rabble-rouser (Accutane twice, perhaps?), my skin lately has been winter-dry and flaky… in the areas where it hasn't been producing unnecessary amounts of oil, that is. My pockets aren't particularly deep these days, so I decided to mix my standby powder Bare Minerals foundation with my daily Neutrogena Oil-Free SPF 15 Lotion, a part of the Neutrogena Acne Therapy System. The result? A light but creamy tinted mineral moisturizer with coverage I can dial up or down (more lotion for sheerer coverage and vice versa). Brilliant! Perfect to try with your own powder and moisturizer. The only caveat: You'll want to steer clear of wearing tinted moisturizers or liquid/cream foundations in general when it's likely you'll sweat. Runny makeup? Never hot.
A recent savvy purchase of mine was the Loreal Double Extend Beauty Tubes (in black). I'd been a big fan of the original Double Extend mascara and was intrigued, I must admit, by the commercials. An $8 investment, these falsies-by-wand are my new besties. If I could have worn this mascara on my wedding day, instead of actual false lashes, perhaps we all could have been spared a set of eyelashes floating inside a champagne cocktail by night's end. Caveat: While they're technically water-proof—as in, you'll experience no running—I kinda can't get over how creepy it feels to pull the tubes from my lashes at night. Basically, with soap and water, the tubes loosen, making your eyelashes look strangely limp (if still long). Rather than scrubbing with soap or eye makeup remover, simply pull gently at your lashes with thumb and forefinger; the tubes come right off, and damned if you don't feel you're washing your own eyelashes down the drain!
I just happened across the most genius bang-trimming trick—courtesy of Hollywood uber-stylist Kevin Mancuso—in this month's Elle: "Gather your bangs from temple to temple, twist them in the exact center of your forehead, hold them down toward your nose, and cut off the tip. Always cut them dry; wet hair can shrink up and be too short." Now, I've done this trick twice, once even with wet hair—sorry, Kevin!—and haven't yet needed to go back and edit the trim. Free and foolproof? Yes, please.
How have you been cutting beauty corners lately?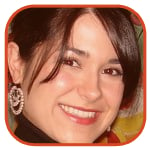 Posted by Katie Gutierrez Painter Categories: Advice, Editorials, Entertainment, Fashion,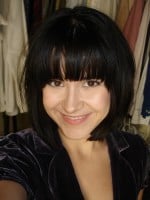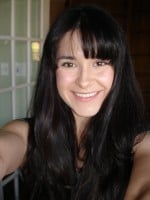 The almost-week since chopping off my hair has been a study in feminine power. On that first day, walking out of the salon clutching my 10-inch severed ponytail, I felt a strange combination of liberation and uncertainty. I no longer had the heavy weight of thick hair over my back and shoulders, and my neck felt bare and vulnerable. Later, of course, I thrilled at how quickly I could wash my hair in my crappy, low-water pressure shower, and marveled at how, when I pulled a blouse over my head, there was no hair to heave out from under it. But the feeling of uncertainty remained.
"Do I look stocky?" I asked my cornered husband. I narrowed my eyes at myself in the mirror and stood with my hands on my hips. Then I turned my stare to him. "So?"
"Um…no?" he replied and then quickly ducked out of the bathroom. Smart man.
I realize now that I did not look stocky; after all, if anything I had lost ounces, not gained them! But I felt that I'd also lost that element that has made women feel feminine and sexy for millennia: long hair. As the week wore on and I grew more used to my new reflection—and played with alternating looks between sleek and choppy—I couldn't help but feel a little embarrassed at the attachment I had had to my hair. I mean, I'm a smart girl. I have a great career. I work out, and my body feels stronger and abler every day. Most of the time, I feel pretty confident. So why suddenly feel as though parts of those great characteristics had disappeared with my—let's face it, slightly damaged—ponytail? Silly, silly, silly!
And now? I love feeling the early spring breeze tickle the back of my neck. I love that the tops of my shoulders show even when my hair is down. And it's soo much fun experimenting with different makeup looks to go along with the hair. My advice to any of you ladies seeking self-discovery? Head to your stylist. With a sharp and shiny pair of scissors, she'll be able to help you out.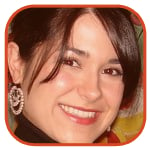 Posted by Katie Gutierrez Painter Categories: Advice, Editorials, Entertainment, Fashion,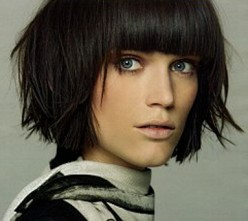 Ladies, the tables have turned!
After five years of having very long hair, which I have to admit I think is one of my best features, the time has come. My appointment is February 25, and I'm anticipating chopping off about 12 inches. (I may need a glass of wine first.) I'll be donating my briefly orphaned strands to Locks of Love, which I'm really excited about because frankly, who doesn't want to do something nice for a sick child? I also think the cut will bring about some change in me (God knows what, but I can't wait to find out!).
But what style should I ask for? The basics: It will likely fall somewhere between my jaw and chin, and I have full, blunt bangs. What are your favorite short haircuts? I challenge you to find the best! Send pictures, links; share your creativity! I can't wait to see what you come up with!
Oh, and what do you think of the image here? Could it be The Cut?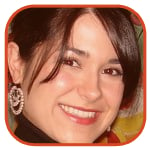 Posted by Katie Gutierrez Painter Categories: Advice, Celebrities, Fashion, How To,
Things I love about winter: boots, coats, hats, Christmas lights, steak (somehow, red meat tastes even better in cold weather), sidewalk cafes with heaters, and tamales. Definitely tamales.
Things I despise about winter: drafty houses (mine). MY HAIR!
Winter wreaks havoc on my otherwise moderately well-behaved hair. It's the static. Mixed metaphors aside, my hair is a friggin' lint trap for static. I can't straighten it, I can't wear it wavy. My only recourse, which I've been using for more than a decade, is The Messy Bun. Well, this season I rediscovered a more creative and infinitely chicer way to keep my crazy hair away from everybody's eyes: The Braid. Now, before you whine, "But Katie, little kids wear braids!" let me at least make a case.
Sweet Side Braid

On days—even in milder seasons—when my hair simply won't be tamed (read: bangs channeling There's Something About Mary), I turn to The Side Braid. Long-haired ladies, make a dramatic part in your hair—about a centimeter past the arch of your brow—and gather your locks over to the opposite shoulder. Begin your braid at the nape of your neck, and end it two to three inches from the tips of your hair. This prevents most shorter layers from haphazardly sticking out. Secure braid with a band the color of your hair. Check out Rebecca Romijn's easy red-carpet 'do, and for extra prettiness, clip a small bejeweled hairpin or barrette over the arch of the eyebrow on the opposite side of hair part.
Click to continue reading For an Easy Hair Update, Go Old-School!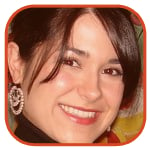 Posted by Katie Gutierrez Painter Categories: Advice, Editorials, Entertainment, Fashion, How To,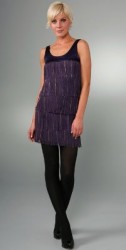 Go ahead; ask. I've heard the question so many times, by friends, relatives, and relative strangers—all with the same look of bewildered desperation: "But how do I find a style of my own?" Paradoxically, the conundrum makes sense. No two women have the same body, taste, or lifestyle, and with Do's, Don'ts, Classics, Freshes, and Tragics morphing into each other every season, who's to say what's right? You. You're to say what's right. Here's how use your home, office—even your favorite TV show—to tap into your signature style… and keep it until you say it's time for a change.
Revisit your old Crayola box
I drive a red car, wear red-framed sunglasses, obsess over my red BlackBerry, heat water in a red tea kettle, and relax in a red-walled bedroom when I visit my parents. The funny thing is, when I was asked a couple of years ago what my favorite color was, I had to mull the question over! My gravitation toward red, in all its delicious hues, is instant and unconscious. But I know why I love it: It's vibrant, powerful, alive, playful, and sexy. All things I'd like to epitomize. If you don't have a 72-box of crayons lying around, visit your nearest home improvement store and check out the paint aisle. There, let yourself pull out the first three samples that move or inspire you. Hang onto them. See if these aren't colors you're drawn to in other areas of your life—like the flowers you bring home from the grocery store or the font color of your e-mails or the jewelry box on your bathroom counter. (Mine's red.) Voila! You have a signature color—and it's okay if it's beige, as long as you love it.
Click to continue reading How to Create Your Signature Style (Hint: You're Already Halfway There)
© Gear Live Media, LLC. 2007 – User-posted content, unless source is quoted, is licensed under a Creative Commons Public Domain License. Gear Live graphics, logos, designs, page headers, button icons, videos, articles, blogs, forums, scripts and other service names are the trademarks of Gear Live Inc.