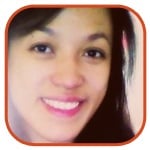 Posted by Mia Ricci Categories: Celebrities, Editorials, Entertainment, Fashion, Humor, In The News,
Dear American Apparel,
How's it going? How's everything? Are you still busy fending off those sexual harassment charges? I'm sorry. But hey, I have a bone to pick with you.
Here's the thing… you know those awesome V-neck shirts you sell? The one that's super soft, super comfy, and makes every girl looks instantly babe-a-licious? I love them. Thank you for that, really. But the thing is, I don't understand why you have to make 'em unisex. Seriously? Yes, some guys can pull it off. Mega hotties like Ewan McGregor, Javier Bardem, Gael Garcia Bernal, yes those guys work those v-necks like nobody's bizznizzz. It's pretty delicious.
But you see, 99% of the male population do not look like Ewan McGregor, Javier Bardem, or Gael Garcia Bernal. Most of them do not possess the natural, yet serious masculinity that is required to pull off those shirts. So they end up looking, well, icky. Even creepy. And slightly girly.
You started a trend I do not wish to ever see again, seriously. It's gotten worse too.
Let's take a look at the journey, shall we?
Click to continue reading Men's Fashion Turn-Off #1: The Deep-V (Thanks American Apparel)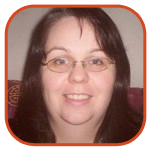 Posted by Colleen McKie Categories: Celebrities,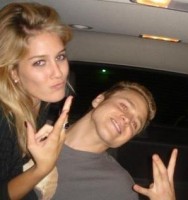 Pratt should get over himself
Seems now that Spencer Pratt has decided to venture into the realm of making crappy music, he considers himself the know all of the rap community. In a recent interview he not only compared himself to Jay-Z but said that Heidi was better than Beyonce. He then went on to basically say that the rap artists out there right now suck and that he was the answer to all of rap's problems.
Maybe if we're lucky, someone from that rap community will take him out.

Pucker up
At a recent charity auction at Cannes, a single kiss form Twilight's Robert Patterson went for a smooth $20,000.
I wouldn't pay 20 bucks to kiss him. Now, for the chance to slap him……

Sour grapes?
Seems that Clay Aiken is letting his fans know that he's happy about this season's American Idol winner and that he really, really didn't like Adam Lambert. Clay blogged that when he heard Lambert sing Ring of Fire he thought his ears would bleed.
Don't worry, though Adam: Clay will still be bitching and staring in Seussical while you're on the road with Kiss.

Rock on, Glambert!
Yes, about 4 seconds after the American Idol finale, Gene Simmons of Kiss said that runner-up Adam Lambert could, "come on tour whenever he'd like." Lambert, not being an idiot is considering the offer.

Yet another reason to hate Lady Gaga
Lady
Gag Me
Gaga lets US weekly in on how she stays so fit.
"It's all about starvation! Pop stars don't eat."
Wow, that's just a super message to all your young female fans out there. Trashy music, trashy clothes, trashy attitude. Three for three, Gaga. Way to go.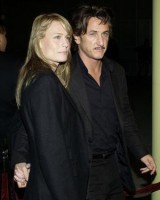 The Penns are on again
Sean Penn and Robin Wright Penn have once again decided not to get divorced after legal separation papers were filed, making it technically the third time one of them has filed separation papers only to change their minds.
Seriously folks, split of get off the pot.

Pratt fails examine
Spencer Pratt may not be able to take part in the latest installment of I'm a Celebrity …Get Me Out of Here! after failing his physical. Apparently there were issues with his blood test.
On a happier note, the douchebag gene has just been isolated.

Rihanna's lips making the rounds.
Rumors are flying that Rihanna was seen kissing two different guys in the past week. The singer was spotted locking lips with rapper Aubrey 'Drake' Graham in a bowling alley Monday and the night before she was making out with a male friend at a strip club.
After the crap she went through with Chris Brown, I say you go, girl!

Strangest duet ever?
Seems 50 cent and Bette Midler are serious considering doing a duet. What in the Hell would that look like? Wings beneath my glock?
Text mess up
Anna Faris is not trying to contribute to the delinquency of minors despite the fact that she recently asked a kid to get drunk with her. Faris just made a texting faux pas. The actress meant to send the text to a friend, but got the numbers mixed up.

Footloose and fancy free
Gossip Girl hottie Chace Crawford has just been confirmed as the lead in the remake of Footloose. Crawford will be playing Ren McCormack, the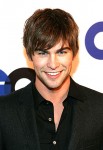 role that Zac Ephron recently turned down.
While the female lead, Ariel Moore has yet to be chosen, there have been a slew of Hollywood heavy hitters vying for the part, and the latest to throw her tiara into the ring is none other than Miley Cyrus.

The life and times of Amy Winehouse
There's an Amy Winehouse documentary in the works, set to show the world how hard it is to be Amy Winehouse. I envision two hours of watching the messed up singer trying to stand and dress herself.

A-rod scores a Hollywood actress
The latest rumored Hollywood hook-up is Kate Hudson and Alex Rodriguez. The two were spotted together in a bar and then outside of A-rod's apartment. If you are trying to prove that you have commitment issues, Kate, dating a cheater will definitely go a long way.
Wedding at Pink's
So, even though there was a week end wedding at Pink's house, she did not get re-hitched to ex Carey Hart: the wedding was for her best friend and Pink and Carey were just hosting it. But since Pink has hinted at the possibility of the two getting married, maybe this week end wedding was a trial run?

Fergie jumps on the bi-sexual bandwagon
So, Fergie is now dishing the dirt on her past, saying that she has "experimented" with women in the past. I guess since marrying a semi high profiled actor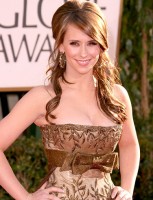 didn't jump start her waning career, she figured a little girl on girl rumor would.

Spreading the Love
Jamie Kennedy considers himself one lucky dude. Girlfriend Jennifer Love Hewitt not only supports the comedian when he goes on tour, but she works the merchandise table, selling T-shirts and CDs. According to Jamie, she has even bedazzled some of the T's and they are selling like hotcakes.

No money issues here
In a time when most of us have to clamp down on spending and live a thrifty lifestyle, TMZ.com is reporting that according to court documents, Britney Spears has spent just over $10 million from February to December of last year.
That's a whole lot of Cheetos.
Congrats!
Cynthia Nixon, of Sex and the City fame, announced yesterday at a gay rights rally in New York that she and longtime girlfriend Christine Marinoni were engaged last month.

Rehab, round 50??
Seems that Tara Reid is back to her partying ways. She has been spotted and photographed partying it hard at the Cannes Film Festival. In fact, in some pics, she looks barely conscious. Could another trip to rehab be in order?

Perry shows her support
On American Idol last week, Katy Perry showed her support of Adam Lambert by displaying his name on the back of the cape she was wearing during her performance of her hit Waking up in Vegas. But, it seems that the big wigs weren't very impressed with her display. In fact, if you go to iTunes and download Perry's performance, Adam's name won't even appear on the cape. What's the big deal, anyway? Wasn't Lambert a shoe in to win since week one?

Cameron slumming it?
Are Cameron Diaz and Maroon 5's Adam Levine a couple? The two were spotted getting cozy at the Chateau Marmont in West Hollywood on Sunday.
Really, Cameron? Adam Levine? What, was John Mayer busy?

Another diva moment
Mariah Carey was more than an hour late for the red carpet stroll for the premier of her new movie, Precious. Why was she so late? Well, she was waiting for the film's director, Lee Daniels. And in true Mariah fashion, she remained ticked off and sources say things were tense between her and Lee at the after party. Mariah's boy man hubby, Nick Cannon, was also reportedly in a crappy mood.

Another Paris movie
Did we really need a documentary showing us the "real" Paris Hilton? 'Cuz that's apparently what director Adria Petty is attempting with her flick, Paris, Not France.
Nothing says you're a regular ole girl than a documentary about yourself.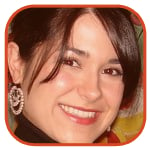 Posted by Katie Gutierrez Painter Categories: Advice, Celebrities, Editorials, Entertainment, Health,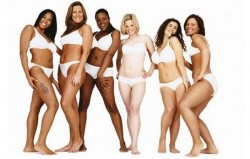 Shortly before I got married last May, my amazing mom—who knew I'd been wanting to get back in shape—gifted me 20 half-hour sessions with a personal trainer. Fast forward five months. I received a call from 24 Hour Fitness; it seemed they checked their records and I still had 18 of my 20 sessions remaining. (Oops.) Did I want to come in and use them? Damn, I thought. But my summer of blissful post-wedding eating had taken a toll—ten pounds, to be exact—on my figure. I've always been pretty small, so that increase made a major difference in the way my clothes fit and the way I thought about my own body. So I said grudgingly, "Okay. I'll go in tomorrow."
Since then, several things have happened, all amazing in their own right. (1) I weigh the exact same as I did in September… but my body fat has dropped by 6%. I've gone from the "Acceptable" to the "Lean" range! (2) I've committed to participating in a triathlon in May… How did that happen? (3) I renewed my training sessions—twice—and am now in another class three days a week to prepare for the triathlon. All in all, I'm working out seven days per week—crazy! (4) I can do awesome man-pushups, and I feel strong and powerful. (5) My skin is clearer… a happy surprise, to be sure!
Of course, to be fair, half my pants still don't fit, and I've been sore every day for, oh, five months.
Click to continue reading What's Your Locker-Room Body Image?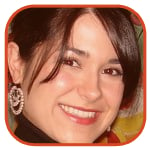 Posted by Katie Gutierrez Painter Categories: Advice, Celebrities, Fashion, How To,
Things I love about winter: boots, coats, hats, Christmas lights, steak (somehow, red meat tastes even better in cold weather), sidewalk cafes with heaters, and tamales. Definitely tamales.
Things I despise about winter: drafty houses (mine). MY HAIR!
Winter wreaks havoc on my otherwise moderately well-behaved hair. It's the static. Mixed metaphors aside, my hair is a friggin' lint trap for static. I can't straighten it, I can't wear it wavy. My only recourse, which I've been using for more than a decade, is The Messy Bun. Well, this season I rediscovered a more creative and infinitely chicer way to keep my crazy hair away from everybody's eyes: The Braid. Now, before you whine, "But Katie, little kids wear braids!" let me at least make a case.
Sweet Side Braid

On days—even in milder seasons—when my hair simply won't be tamed (read: bangs channeling There's Something About Mary), I turn to The Side Braid. Long-haired ladies, make a dramatic part in your hair—about a centimeter past the arch of your brow—and gather your locks over to the opposite shoulder. Begin your braid at the nape of your neck, and end it two to three inches from the tips of your hair. This prevents most shorter layers from haphazardly sticking out. Secure braid with a band the color of your hair. Check out Rebecca Romijn's easy red-carpet 'do, and for extra prettiness, clip a small bejeweled hairpin or barrette over the arch of the eyebrow on the opposite side of hair part.
Click to continue reading For an Easy Hair Update, Go Old-School!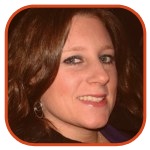 Posted by Vicky Lane Categories: Advice, Celebrities, Entertainment, Relationships,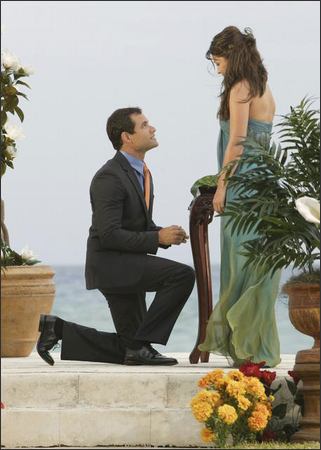 Did anyone watch The Bachelor last night? I'm a huge fan and was so excited to see Jason get his chance to make out with 15 girls at once. The best part of the show was when they showed the highlights for the season, and low and behold Deanna Pappas returns!!! I KNEW IT! For those of you who didn't watch last season, Deanna almost let Jason propose and then yanked him up and told him she was in love with Jesse (who she recently dumped). Honestly, I was shocked she would actually come back to the show and tell Jason she made a mistake. The producers must be thrilled. I cannot WAIT to see what happens.
Click to continue reading He Crushed You and Now He Wants You Back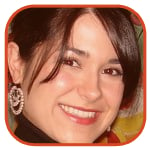 Posted by Katie Gutierrez Painter Categories: Celebrities, Editorials, Entertainment, Fashion, Humor,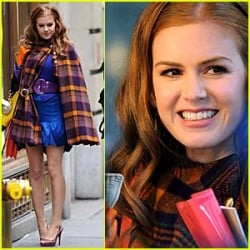 I consider myself to be a fairly selective reader—so much so that a few years ago, my former English professor mom called me a "literary snob." I was insulted for a second before I realized that she was absolutely right. I've sneered at The DaVinci Code, sniffed at Twilight, and made endless fun of most of the other crap we call genre fiction. But here's a guilty little secret: I'm kind of into the Shopaholic series by Sophie Kinsella… Okay, I adore the Shopaholic series by Sophie Kinsella. It's bubbly, charming, its ridiculous heroine, Becky Bloomwood, the vicarious shopping experience, and the hilarious situations that arise from a simple desire to buy, buy, buy!... those books get me every time. So perhaps you'll understand my excitement when I found out that the Confessions of a Shopaholic movie, starring Isla Fisher, hits theaters on February 13!
I just watched the trailer, which you can find here, and I have to say that I have mixed feelings. Firstly, as every Shopaholic fan knows, Becky Bloomwood is British. She lives in England, in "trendy Fulham," as her dorky boss at Successful Saving magazine likes to joke. Secondly—and I know this goes with the territory of every screen-adapted novel—that is not how I pictured Becky; I think I'd know if the character was a stunning redhead. And last, but certainly not least, it seems like they've Frankensteined the entire story! I know I'm revealing myself to be a total nerd at this point—I hereby resign my rights to jeer at sci-fi freaks…yeah, okay, not really—but look: There's no fashion magazine involved in the book. No hugely popular column, just a recurring segment on the British TV show, Morning Coffee . And Luke Brandon has nothing to do with the Finnish fiasco. Am I asking too much of Hollywood to stick to the already-fine story?
... On the upside, the movie still looks really cute. :cheese: But rest assured, my husband will catch me chortling out loud, hot pink novel in hand—again—before I stalk ticket counters next month; like the literary snob I am, I want to be able to comment afterward on all the ways the book kicked the movie's arse.
What do you think of the trailer?
© Gear Live Media, LLC. 2007 – User-posted content, unless source is quoted, is licensed under a Creative Commons Public Domain License. Gear Live graphics, logos, designs, page headers, button icons, videos, articles, blogs, forums, scripts and other service names are the trademarks of Gear Live Inc.