Tuesday January 13, 2009 1:47 am
How to Create Your Signature Style (Hint: You're Already Halfway There)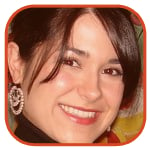 Tweet
Posted by Katie Gutierrez Painter Categories: Advice, Editorials, Entertainment, Fashion, How To,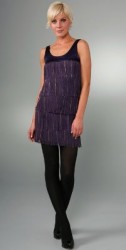 Go ahead; ask. I've heard the question so many times, by friends, relatives, and relative strangers—all with the same look of bewildered desperation: "But how do I find a style of my own?" Paradoxically, the conundrum makes sense. No two women have the same body, taste, or lifestyle, and with Do's, Don'ts, Classics, Freshes, and Tragics morphing into each other every season, who's to say what's right? You. You're to say what's right. Here's how use your home, office—even your favorite TV show—to tap into your signature style… and keep it until you say it's time for a change.
Revisit your old Crayola box
I drive a red car, wear red-framed sunglasses, obsess over my red BlackBerry, heat water in a red tea kettle, and relax in a red-walled bedroom when I visit my parents. The funny thing is, when I was asked a couple of years ago what my favorite color was, I had to mull the question over! My gravitation toward red, in all its delicious hues, is instant and unconscious. But I know why I love it: It's vibrant, powerful, alive, playful, and sexy. All things I'd like to epitomize. If you don't have a 72-box of crayons lying around, visit your nearest home improvement store and check out the paint aisle. There, let yourself pull out the first three samples that move or inspire you. Hang onto them. See if these aren't colors you're drawn to in other areas of your life—like the flowers you bring home from the grocery store or the font color of your e-mails or the jewelry box on your bathroom counter. (Mine's red.) Voila! You have a signature color—and it's okay if it's beige, as long as you love it.
Your home: Do sweat the details
I have a friend who is addicted to florals. Much like my thirst for red, her love for the flower pattern—whether delicate and Victorian or witty and modern—is unparalleled. Another great friend feels overwhelmed by patterns and prefers the subtlety of cut, color, and shape. As for me, I can't rationalize a purchase unless some detail makes it truly special. (I'm currently lusting after a gorgeous LaROK fringe dress in moody hyacinth—see image.) And though neither my friends nor I are dancing in benjamins, our living spaces echo these loves. So look around your bedroom, living room, and office (yes, cubicles count). Do you see a lot of solid colors, or do you like playing with patterns? Maybe your grandma's old quilt is thrown over the arm of your couch, or your lampshade is embroidered with peacock feathers, or your mod black and white polka dot rug gets all the attention. If you haunt antique stores, you're probably a details-gal. If you long for a Zen-like, clutter-free space, you likely want equal simplicity (but not plainness) in your clothes. In other words, find the pattern in your patterns. Then try applying it to your clothes.
What are you Tivoing this week?
Like everything else in our lives, what we watch on TV says something about us. Now, there are limits; just because I've already re-watched last night's "24" premiere doesn't mean I secretly fantasize about torturing baddies in a boxy black suit (or do I?). But then, fashion isn't really Jack Bauer's selling point. Pick your top three movies or TV shows in which fashion does play some role in the story. Let's say, "Mad Men," "Sex and the City," and "Sons of Anarchy." Which character's style do you identify the most with? Why? It could lead nowhere, but your choice might also inspire you to try a new accessory—like strappy Manolos or a gritty leather jacket. Hey, whatever works for you.
Once you've found your favorite colors, patterns, details, and accessories, you're ready to create a signature look—a style all your own. Just beware of throwing on everything you love at once. Trying balancing one or two bold pieces—like an ethnic-print silk blouse and a thick gold cuff—with simpler items. Mix and match, and watch your look evolve over time; see if your energy and personality don't evolve with it. 😊
© Gear Live Media, LLC. 2007 – User-posted content, unless source is quoted, is licensed under a Creative Commons Public Domain License. Gear Live graphics, logos, designs, page headers, button icons, videos, articles, blogs, forums, scripts and other service names are the trademarks of Gear Live Inc.