Monday December 29, 2008 9:32 pm
How Online Dating Saved My Life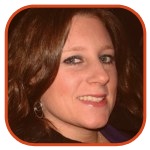 Tweet
Posted by Vicky Lane Categories: Advice, Humor, Marriage, Relationships, Sex,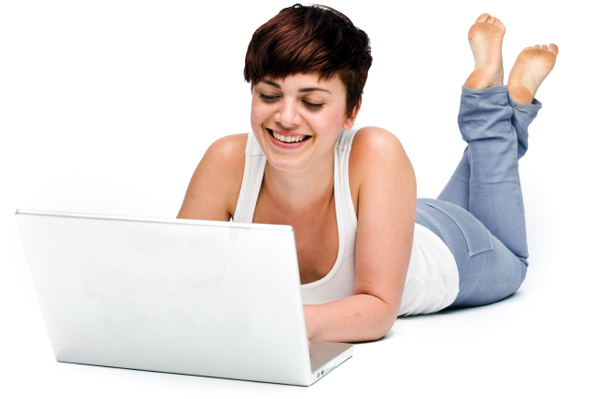 For me, dating was never easy. Although I considered myself mostly extraverted, I was never bold enough to actually approach a random guy. When I was in my early twenties I lived in a small college town. My only real option for meeting new men was out at a bar or through work. I worked at the local college surrounded by women and guys too young to buy beer. And bars? First of all, I've never been a big drinker. And most importantly, I could never really take a guy seriously when he's mostly drunk and probably snuck into the bar using a fake ID.
During my mid-twenties I made a huge move and relocated to New York City. I thought for sure that living in the big city, my dating life would be ignited. Man was I wrong. Now, I do consider myself an attractive woman, but come to find out the ratio of attractive women to men in NYC is quite ridiculous, one hundred to one I think. So I lived there for a year, sucked it up and went to bars, and went on a total of three dates. Three dates. One was with some accountant who was generally nice, but not my type. The other two dates were with a hair dresser who worked on the set of Sex and the City named Sasha (yes, his name was Sasha). Let's just say that even the idea of possibly meeting Sarah Jessica Parker wasn't enough to make me stand this guy for another second.
So, I left NYC having made great friends and great memories, but no great dates. None, at least, that had potential to be anything with substance. So, when I moved back to Florida I again made an effort to "get out there" and meet new people. And I did. I was 25 dealing with the bar scene and had a few boyfriends. Fast forward to 27 and I was OVER the bar scene. I just couldn't do it anymore. So instead of sitting home waiting for Mr. Right to come knocking on my door, I did the most unimaginable thing and signed up for match.com.
Oh I was so ashamed, so embarrassed. I never told anyone for the first few months. How pathetic that this is how I needed to meet guys. Then after my first few exchanges through email with a few different men, I became addicted. It was like window shopping for dates!! I loved it! I had a date every week. Some of them were one time only, some lasted a few weeks. One (the last before I met my now husband) turned very serious and lasted quite awhile.
I would say, overall, my experience with online dating was very successful. Truth be told if I hadn't signed up, I would have sat home, depressed, wondering where "he" was. I can honestly say that online dating really did save my life. Sure, it got me out of the house, but most importantly I was meeting so many different types of men that by the time the right one came along, I knew exactly what I wanted. Oddly enough I didn't meet my husband online, but I was still searching online right before he did come along. It was a great option for me and I always tell my single girlfriends to get out there and try it. The worst that can happen is you don't like the guy, big deal.
Here are some tips for a happy online dating expereince:
Email Frequently
Try to correspond through email for at least a week to two weeks before the first phone call. I found that men felt very comfortable being themselves without the pressure of looking or sounding the part. You can also really learn a lot from the way a guy writes.
Search the No Photos
This was really where I found the good ones. Some guys are embarrassed about putting their picture on a dating website. I would search the profiles with no photos and wound up meeting some very attractive men. After the first email, you can ask them to send a photo.
Short Dates
It is better to meet for the first time for coffee or a drink. Even lunch is OK because it can be quick. Dinner dates are tricky because god forbid his picture is deceiving or he turns out to be a dud. Now you have to eat dinner with this guy.
Be Optimistic
If your first experience dating online isn't a good one, never give up. I went out with some "interesting" guys to say the least, but I also met some great ones. I learned a lot about myself and overall gained confidence in my ability to know whether a guy was worthy of a second and third date.
© Gear Live Media, LLC. 2007 – User-posted content, unless source is quoted, is licensed under a Creative Commons Public Domain License. Gear Live graphics, logos, designs, page headers, button icons, videos, articles, blogs, forums, scripts and other service names are the trademarks of Gear Live Inc.