Tuesday February 10, 2009 3:48 pm
5 Ways to Romance Your Man on Valentine's Day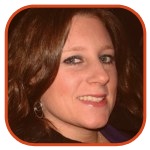 Tweet
Posted by Vicky Lane Categories: Advice, Editorials, How To, Humor, Marriage, Relationships, Sex,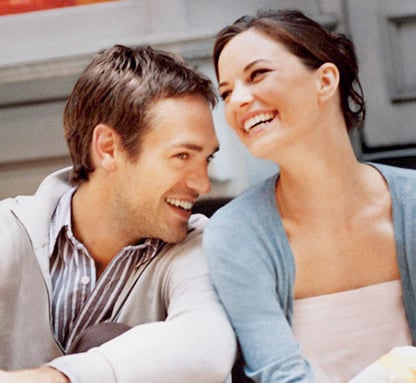 As I've said before, guys just aren't allowed to ignore Valentine's Day. First of all, it's advertised everywhere in every store you could possibly shop in. Secondly, the retailers make it ridiculously easy for men to pick something up for us. Whether it's a heart shaped box filled with chocolates, some silly stuffed animal, or a bouquet of flowers, guys have it easy. But what about us? What the hell do we get for our husband, boyfriend, or friend who is male? Candy? Sure, but that's not very original and maybe you're like me and have been buying Valentine's chocolate all week. If I do buy Husband a cutesy stuffed animal I can't expect that to be the only gift. He'll take one look at it and toss it to the cat. And flowers? For men? I don't think so. We may as well buy ourselves the bouquet of our choice.
So we know, for the most part, Valentine's Day is really a test for men to see how romantic they can be. But I still like to return the gesture. I may be a taker but I love to give just as much. And as cheesy as Valentine's Day really is, I think men want to be romanced just as much as we do.
Here are some "gift" ideas that I think men will appreciate this Saturday.
1. Be Sexy
Ok this one is obvious and probably the one thing he really (really) wants. If you're like me, you have a drawer full of sexy lingerie that pretty much stays there most of the time. Maybe I'll buy something new but then again, will he even notice if it's new? Probably not. If you wanted to actually buy a gift to offer while looking hot, a basket of intimate "bedroom" products is a sure thing. Sex is really all men want most of the time so giving him what he wants is your best bet.
2. Make a Fabulous Dinner
This is great in combination with #1. Most guys have a favorite meal so go ahead and make it for him (even if it is something you aren't too fond of). He'll be so happy that you took the time to cook for him instead of expecting an expensive dinner out. If he likes everything, try this amazing, easy salmon recipe of mine. It's so quick you'll have extra time to go all out on dessert.
3. Surprise Him with Concert/Event Tickets
Most guys dig live music. If not they usually like something that can be live…. sporting events, monster truck shows maybe?? Whatever they love, how cool would it be if you stuffed two tickets to a show in a V Day card? He'll think you're the coolest chic ever. But make sure it's one of his favorite bands/events and not yours (I doubt he would be impressed if you gave him tickets to see the Jonas Brothers or Dancing with the Stars on tour).
4. Take him Out to His Place
Most guys have a favorite bar that is definitely a man's bar. I hate that place, it usually reeks of beer and has every sporting event possible blasting on the TV's. But I sacrifice every once in awhile and go there. The food usually sucks but for some reason, your man loves it. He'll be so happy if you say "hey, I'm taking you to Stinky's Pub sweetie, just cuz I love you".
5. Man Gifts
So if none of that appeals to you, and you just want to wrap up a gift and say "here honey", you can still buy some thoughtful stuff. His favorite magazine (or a subscription), a really nice watch (always a great gift), or even a stack of his favorite DVD's. Maybe he uses products (hair stuff, face stuff, etc.). A nice bag of all his grooming gear would be a great idea.
Whatever you decide, remember this is not just a holiday for us. He wants to be loved too. So think about his favorite things and go from there. If we expect something thoughtful from him it's only fair that we put some time and effort into a gift for them.
© Gear Live Media, LLC. 2007 – User-posted content, unless source is quoted, is licensed under a Creative Commons Public Domain License. Gear Live graphics, logos, designs, page headers, button icons, videos, articles, blogs, forums, scripts and other service names are the trademarks of Gear Live Inc.