Saturday January 10, 2009 4:49 pm
15 Little Ways to Live Happier and Healther—Starting NOW!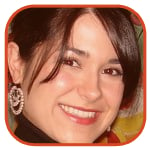 Tweet
Posted by Katie Gutierrez Painter Categories: Advice, Entertainment, Fashion, Health, How To, Humor, Relationships,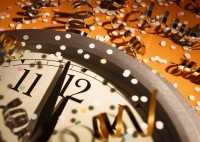 It's the tenth day of the new year, and how many of us have already strayed from our resolutions? That may be because those goals we make each December 31 often revolve around breaking bad habits or spontaneously forming new, better ones. Who among us hasn't vowed, at least once, to eat healthier, to work out three times a week, to drink less, to read more, to be spontaneous, and so on? While these resolutions may be noble, they're also decidedly vague. (After all, doesn't eating only one bowl of ice cream after dinner count as "eating healthier"?) So why not give yourself a chance to actually achieve your goals by making them smaller and more realistic? Below, 15 little ways to live healthier and happier—starting now.
1. Go for your annual check-up, especially if it's been awhile since your last MD visit. ("House" doesn't count.)
2. Quit smoking. According to the National Cancer Institute, cigarette smoking causes 87 percent of lung cancer deaths and is responsible for most cancers of the larynx, oral cavity and pharynx, esophagus, and bladder. For help quitting, visit Quitnet.com or talk to your doctor.
3. Take a power nap. Experts agree that the human body craves and was designed to benefit from a midday siesta. The caveats: Limit your nap-time to less than 45 minutes, and don't do it after 4:00 p.m. (Sleeping on the job may also be a bad idea!)
4. Tell a dirty joke. Laughter reduces stress hormones, exercises the diaphragm, and forms bonds with others. Heck, tell two dirty jokes!
5. Pet-sit your friend's pooch (or get your own). Studies show that spending time with animals can actually lower blood pressure, reduce anxiety, and kickstart immunity.
6. Take a multivitamin every day. Easy.
7. Drop and give us 10. Do a few push-ups each night before bed, and it won't be long before you see a stronger, more sculpted upper body. Increase reps and sets as your muscles strengthen.
8. Replace one soda (or other caloric drink) a day with a bottle of water. You'll immediately cut 150 calories a day from your diet and get 25 percent of your recommended daily water intake.
9. Have more sex. Yep. Sex reduces stress, improves heart health, burns calories, acts as a natural painkiller, and more. (Also, it's fun.) Just be safe about it.
10. Smell the roses. By which I mean, get your sedentary butt outside! 15 minutes of lightly protected (as in SPF 20) sunshine per day helps your body produce vitamin D and wards off the blues by revving production of the brain hormone serotonin.
11. Send a letter to a loved one. Not an e-mail and certainly not a text message, but an actual handwritten missive. You'd be surprised at the new intimacy this fosters.
12. Do it standing up. No, not that. (Well, maybe that.) Pay bills, watch TV, read a magazine, etc. on your feet and you'll burn 66 percent more calories than doing the same activity sitting down.
13. Snack. It'll keep you from overindulging later. Just munch on the right stuff. Find a great list of under 150 calorie snacks here.
14. Get a haircut. Nothing says "change" like a new 'do. Try on celeb cuts and styles with InStyle magazine's virtual hair makeover tool.
15. Make an inspiration board. Gather images and quotes that move you and put them together in a collage that you'll see each day. You can even do it on your computer and save it as your desktop background. Seeing what you're working toward will get you there that much faster!
Any tips you'd like to add? I'd love to see this list grow as we get further into 2009…
© Gear Live Media, LLC. 2007 – User-posted content, unless source is quoted, is licensed under a Creative Commons Public Domain License. Gear Live graphics, logos, designs, page headers, button icons, videos, articles, blogs, forums, scripts and other service names are the trademarks of Gear Live Inc.