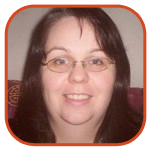 Tweet
Posted by Colleen McKie Categories: Advice, Editorials, How To, Humor,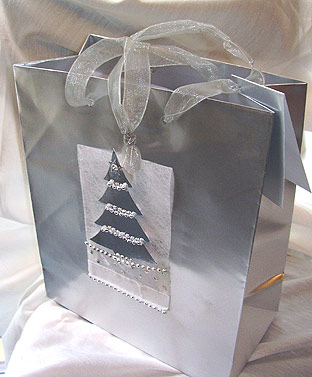 So, with just a little over a month left until Christmas I have decided this year that I am going to have all my gifts bought and wrapped by the first of December. I don't have a lot of people to buy for, but I do have a tendency to go overboard with the shopping and I am one of those manic shoppers who is still picking up odds and ends December 24th then rushing home to get everything wrapped. I usually have to write lists in order to keep track of what I bought and for whom. Regardless of this list-keeping, I quite often find myself staring at a gift and asking my ever patient husband if he remembered who it was supposed to be for.
The end result of all of this is usually me, extremely stressed and exhausted, shoving as much chocolate and eggnog into me on Christmas Eve as I can.
Click to continue reading Making Christmas stress free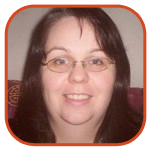 Tweet
Posted by Colleen McKie Categories: Celebrities, Editorials, Entertainment, Humor,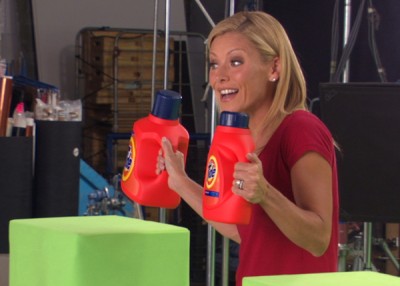 Okay, I understand why celebrities promote different products. I mean, being a superstar doesn't pay all that much, so they have to supplement their income somehow, right? But I think it's kind of obnoxious for them to think that just because they hold up a can of Pepsi for 30 seconds I'm going to go out and buy it.
Athletes that do product endorsements most likely use the sneaker they are hawking, but honestly do you think that Kelly Ripa does her own laundry? In all fairness, there is a possibility that she does; afterall, the woman has the stamina of the Energizer Bunny. But, I know if I had her income and Mark Consuelos as my husband, I would not be spending ANY time in the laundry room.
It seems that I can't turn the TV on without some beautiful singer/actor telling me I could be gorgeous and stress free if I only used this mascara or that foundation. And you know what? It ticks me off to no end. How do I know that they actually use these products? I can't picture Queen Latifah walking into her local Target to pick up the latest Maybelline lipstick.
And don't even get me going on the numerous long maned sirens touting their "favorite" hair dye. Am I supposed to believe that Eva Longoria or Penelope Cruz sit at home on a Saturday night in a ratty old T-shirt and sweat pants, waiting the required 10 or 20 minutes praying that they don't get any dye on the couch or the phone? No freakin' way. You want me to buy your hair dye because it looks so gorgeous on Eva? Then go to her house and tape her dying her own hair. My bet is her luscious locks are courtesy of Antoine or Serge at L.A. High Priced Hair Cuts.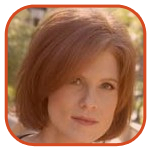 Tweet
Posted by Marla Martenson Categories: Advice, How To,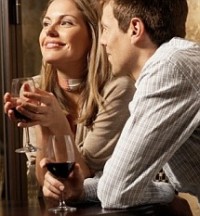 These simple tips will help ensure that you have a great first date and help snag a second!
Tame your jitters. Remember that this is just a first date. Don't get too far ahead of yourself thinking about where the relationship is going. One of the easiest ways to get thrown off balance is to worry about what the heck your date thinks of you. You should be evaluating your date! Pay attention to what he is saying and doing so that you can decide if he is worthy of you.
Be mysterious. Even if you feel very comfortable with your date and feel like you can talk to him about anything, keep a bit of mystery about you. He doesn't need to know your whole life story on the first date.
Be open to someone who doesn't fit your usual profile of the perfect man. I know that we all have our "dream man" pictured in our head. "He must be over six feet five." "If he doesn't make at least a million a year, I won't meet him." "I don't date Scorpios or Virgos." "I would never date an attorney." Be a tad bit more open-minded, and you may discover that a 5'9" man is a lot easier to access for smooching, or that the Scorpio whom you just gave a chance to has a Libra moon and has you over the moon in love. Or that handsome young attorney that you almost turned down is suddenly making a great case on why he's such a great catch!
Click to continue reading Dating Do's And Don'ts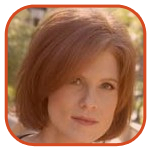 Tweet
Posted by Marla Martenson Categories: Advice, Relationships,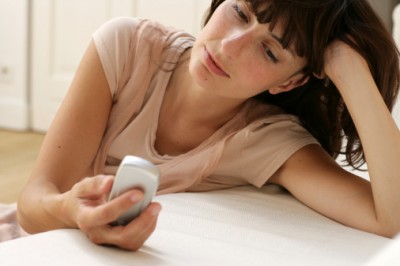 As a matchmaker, I frequently get feedback from frustrated clients telling me that their date canceled on them by sending them a text message, or even "broke up with them" through text. What has happened to our society that we are all hiding behind e-mails and text messages? We seem to be afraid or too busy to pick up the phone and add a personal touch - a human touch. Sometimes, people say they sent a text to cancel a date, but the person on the receiving end never got it, so they were sitting there at the restaurant waiting. How frustrating and humiliating.
When I think back to the "olden" days—the 70s—before cell phones, answering machines, e-mail, et cetera, how did people manage to get together? They took the time to connect, to court, to make sure that the other person got the message. How did we get so busy? We have all of the modern conveniences, more than we ever could have imagined, yet, we have no time to even pick up the phone to let someone know we can't make it or will be late. I suggest that we all take a deep breath and get back to what is important - people, connections, and caring about other people's feelings.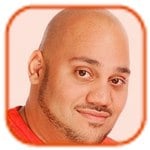 Tweet
Posted by Andru Edwards Categories: Announcements,
Alright, let's take a break for just a moment away from the standard news fare. We know that you guys love the gadgets, gizmos, and consumer electronics just as much as we do. These expensive and cool toys are often a marvel when you break them down to the technology that drives them. That's what makes what we do fun, and why we love the interaction we have with our readers. However, we want to focus a bit of attention on the young ones in our country who would be happy to have a calculator for use in class, and the teachers who work for districts that can't afford things like projectors for use in their schools.
Gear Live has joined the 2008 DonorsChoose Blogger Challenge, and we have chosen eight great causes that are centered around getting some basic technology and literature into classrooms located in our local area, as well as some of the hardest areas still suffering the affects of Hurricanes Ike and Katrina. We've chosen eight causes that we thought touched on what we believed in, and you can take a look at them and choose which one(s) you want to help. Our goal is to raise $5,000 for the children of our nation. Just know that the money you donate will go directly to that specific teacher request - not into some big pot of money that is then doled out by the organization.
Some of the most expensive purchases for schools are consumer electronics. We believe that all children need to get acquainted with the tools of the future as they learn so they when they are ready to hit the workforce, they can succeed alongside their peers. Please, help us in assisting teachers, children, and schools in low-income areas get the tools they need to help their children excel.
Read More

| Gear Live Gives Back 2008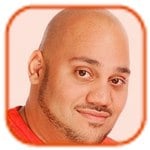 Tweet
Posted by Andru Edwards Categories: Announcements, Apple, Smartphones, Handhelds,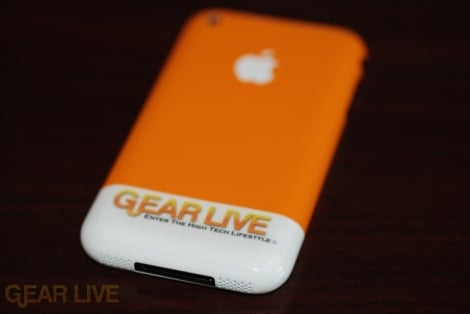 We wanted to shout out the winners of the customized Gear Live iPhone giveaway that we held a couple of weeks ago. We let three winners walk away with a piece of the action, with the grand prize, of course, winning our orange painted iPhone.
The grand prize went to

Kat

. She gets the iPhone, an LRG T-shirt, a couple of Monster Cable accessories, and a few LRG Monster iPhone cases. Second place went to x1xtomx1x. He doesn't get an iPhone or anything, but he does get a couple of the LRG Monster iPhone cases, the shirt, and the accessories. Third place went to Shan Gee, and he gets one less LRG case than x1 gets.
So there you have it, the end to another Gear Live contest. Stay tuned though, we still have a bunch of stuff that we plan on giving away to your readers. You know, like Wii Fit, Microsoft Zune, etc. In the meantime, be sure you are a Gear Live member.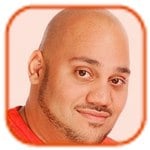 Tweet
Posted by Andru Edwards Categories: Announcements, Apple, Smartphones, Design, Features, Handhelds, Portable Audio / Video,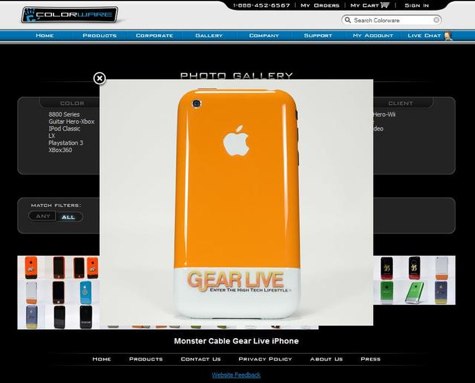 As Gear Live member x1xtomx1x discovered and shared with us on the forums today, the Gear Live iPhone that we are giving away is actually featured in the ColorWare gallery. Very nice find.
Remember, you are eligible to enter to win this customized iPhone. Check out the official rules to find out how.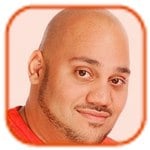 Tweet
Posted by Andru Edwards Categories: Announcements, Apple, Smartphones, Features,
Since our last giveaway contest went so well (and the HDX Dragon computer is on its way to our winner!), we thought you guys might be interested in yet another opportunity to win some cool stuff from Gear Live. That's why we are giving away a one-of-a-kind customized iPhone, along with a bunch of accessories from LRG and Monster Cable. Even better? This time, we will have three winners.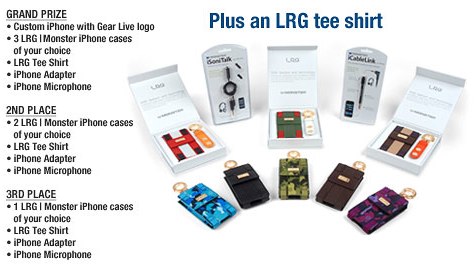 What makes our iPhone so special? Well, we've had it customized and done up in Gear Live colors. Heck, we even put our logo on it, so you can rock the fact that you are a fan of what we do here. Also, we will unlock it for you, if you like, prior to sending it over. We are gonna make this one easy too. The contest starts today, and will end on July 2, 2008. Between now and then, we are gonna be monitoring comments left throughout Gear Live, and forum posts. If you are a regular participants in those areas, you will have an opportunity to win. On July 3, we will compile a list of members who have been active during the contest period, and we will then choose our first, second, and third place winners randomly. Here are the full details on the three packages:
Grand Prize:
Customized orange Gear Live iPhone
3 LRG | Monster iPhone cases of your choosing
LRG Tee Shirt
iCableLink iPhone headphone jack adapter
iSoniTalk iPhone microphone
Second Place:
2 LRG | Monster iPhone cases of your choosing
LRG Tee Shirt
iCableLink iPhone headphone jack adapter
iSoniTalk iPhone microphone
Third Place:
1 LRG | Monster iPhone cases of your choosing
LRG Tee Shirt
iCableLink iPhone headphone jack adapter
iSoniTalk iPhone microphone
Oh, and just to be clear, if you spam, you are eliminated from the contest. We are looking for people who genuinely add to the conversation across our network in blog comment posts, and on the Gear Live Forums. That means you have to be a member of the site to win, so if you aren't already, go ahead and sign up. One last thing, we can only award the prize to a resident of the USA. If you plan on winning and you don't live here, you'd better have a cousin or great aunt with an address in the US that we can ship your package to.
A big thank you to LRG and Monster Cable for helping us out with this contest.
Gallery: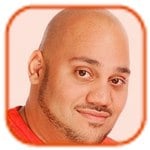 Tweet
Posted by Andru Edwards Categories: Announcements, Movies, PC / Laptop, Video Games,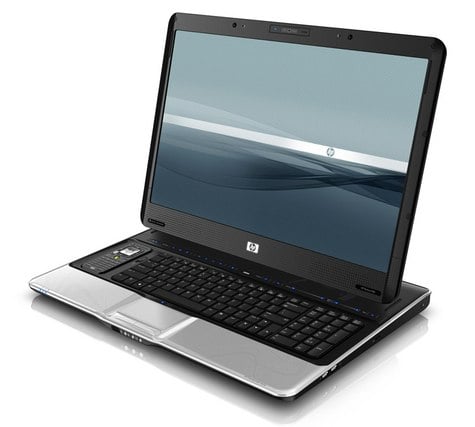 Alright, we've hyped it for over a month - the 31 Days of the Dragon contest was our second biggest giveaway in the history of Gear Live. The rules were simple - interact with Gear Live and our community, and don't spam. You earn points for different actions you take on the site, and the person with the most points at the end of the contest would be declared the winner, as long as they didn't resort to spamming to get there.
We saw a lot of new activity across the board. Comments, forum posts, gallery comments, new members, and the list goes on…but there could only be one winner. Do note, if you didn't win, we have another contest starting next week where we will be giving away our customized Gear Live iPhone as the grand prize, with a couple of runner up prizes as well.
Okay, we've waiting long enough. The winner of the HP HDX Dragon computer package is…
Click to continue reading Announcing the winner of our HP HDX Dragon computer package…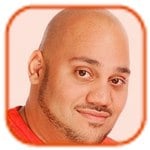 Tweet
Posted by Andru Edwards Categories:
Yesterday, we kicked off our week-long contest, where we are giving away an HP HDX Dragon computer package, worth over $5,000 if you were to purchase each piece on your own. First, the details on what exactly we are giving away:
HP HDX Dragon Notebook: This system ships with the 64-bit version of Windows Vista Ultimate, and features a 2.8 GHz Intel Core 2 Extreme X9000 processor., 4GB RAM, 512MB NVIDIA GeForce 8800M GTS, 500GB hard drive, and boasts a 20.1-inch 1080p display. It's meant to be for play as much as work, and to that end, it also packs a Blu-ray ROM with SuperMulti DVD double layer burner, integrated TV tuner, webcam and microphone. If you went and bought this yourself, it would cost $4,500 USD. But we're not done yet…
Microsoft Office Professional 2007: That means Word, Excel, PowerPoint, Outlook, Publisher, Access, and Accounting Express, all in one package. Retail value on that is $225.
Corel PaintShop Pro X2: Retail value of $73.99
Corel Painter Essentials Retail value of $79.99
Corel Ulead Video Studio Plus 11.5 Retail value of $79.95
Gears of War: retail value of $49.99
Viva Pinata: Retail value of $37.99
Microsoft Flight Simulator X: Retail value of $44.99
Microsoft Flight Simulator X Expansion Pack: Retail value of $34.99
Pirates of the Caribbean: The Curse of the Black Pearl - Blu-ray: Retail value of $22.95
Pirates of the Caribbean: Dead Man's Chest - Blu-ray: Retail value of $22.95
Pirates of the Caribbean: At World's End - Blu-ray: Retail value of $22.95
Okay, interested? We thought so. If you want to see everything in more detail, check out our HDX Giveaway contest videos. These will give you more insight as to how the contest is going to work, a look at all of the prizes that are being given away, and a detailed unboxing of the Dragon notebook.
We will be using Gear Live Points to determine a winner. However, we have custom Point values set for this contest. Points earned for this contest are as follows:
Click to continue reading 31 Days of the Dragon: Win our HP HDX Dragon computer package - The Rules
© Gear Live Media, LLC. 2007 – User-posted content, unless source is quoted, is licensed under a Creative Commons Public Domain License. Gear Live graphics, logos, designs, page headers, button icons, videos, articles, blogs, forums, scripts and other service names are the trademarks of Gear Live Inc.