Tuesday September 1, 2015 5:53 am
Unboxing Live 169: Monster SoundStage S3 wireless speaker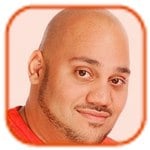 Tweet
Posted by Andru Edwards Categories: Features, Home Entertainment, Videocasts,
The Monster SoundStage S3 is a large-sized wireless speaker that packs a seriously big punch when it comes to sound. The audio can easily fill a large room without distortion in the music. The Monster SoundStage S3 connects wirelessly to your smartphone or tablet over Bluetooth or Wi-Fi. You can also connect it directly with an AUX cable or digital optical Toslink cable. Monster SoundStage speakers support multi-room audio, allowing you to control the audio across your home from the palm of your hand thanks to Qualcomm AllPlay technology.
You can pick up the Monster SoundStage S3 wireless speaker now.
Don't forget to subscribe to Gear Live's YouTube channel, and also--we are giving away awesome perks for our Patreon backers - thanks for your support!
Here's how to get the show:
|
Download
| - iPod-formatted H.264
|
Download
| - Apple TV High Resolution
|
Download
| - MPEG-4
Sponsor:
GotoMeeting Hold your meetings online for just $49/mo. Try GoToMeeting FREE for 30 days.
Subscribe to Unboxing Live…

iTunes

Democracy

Others

Standard, iPod-compatible version
(640 x 360 pixels)
HDTV, Apple TV-compatible version
(720p)
MPEG-4 version
(854 x 480 pixels)
Video transcript:
Today on Unboxing Live, I'm opening up the Monster SoundStage S2 wireless speaker. Stay tuned.
Hey guys, welcome to Unboxing Live, I'm Andru Edwards and this is the show that brings you vicarious thrills through opening new gear. And in this episode, we're opening up the Monster SoundStage S2. Now you may have seen our previous episode where we opened up the Monster SoundStage S1, the S1 is a smaller speaker, that's their mini speaker for their multi-room audio system.
Now this is the middle of the road as far as the size goes for speakers in the SoundStage line. You'd put this one in a medium room like a living room or a kitchen, or a bedroom, something like that. But let's go head and open it up and I'll show you what's in the box.
Again, Monster SoundStage is all about wireless streaming. It streams audio from your smartphone, your favorite music streaming services like Spotify, Rhapsody, and it's super easy to set up. It can stream over Wi-Fi, it can stream over Bluetooth, and you can even pair it with NFC.
First up there's a box right here, I'm gonna assume there's a power cable in there. Then right here is the SoundStage S2, all wrapped up. Lemme go ahead and check, yep, that's the only thing in the box. This is the power cable for the SoundStage S2. So it comes in two parts, you connect one part to the other like so, and then you simply plug one side into the wall, plug the other side into the SoundStage S2, and you're good.
Now let's open up the S2 itself. Pull that off and there it is, the Monster SoundStage S2. Now right off the bat I'm noticing something about the S2 that's different from the S1, and that is the top band. The top portion right here. On the S1, this is your touch pad. This is where you control all the features of the speaker. There is a power button here on the top, but all the rest of the controls actually are in the recess of the handle here. So when it's plugged in and turned on, all your controls are actually gonna be in here. This is, by the way, a handle right in the front area.
Along back as you'll see, it has a rear-firing woofer to give you extra bass, and you'll also notice that despite having that rear woofer, the actual footprint is small. So Monster saves all that bulk by protruding different areas on the back keeping the footprint small. So, definitely appreciated there.
Also on the rear, you'll notice as I open this up, this is the ports and control area. So you've got digital in for a Toslink cable, a USB port, which you can actually use to charge your device, mode button, a WPS button that allows you to easily get connected to your home network, there's microUSB there, as well as a 3.5mm jack if that's how you wanna connect your component.
Next to that is your DC in, again that's where you're gonna plug in like so. It's also not too heavy, it weighs 7.8 pounds. The cool thing about this is that with that Toslink you can even connect it to a TV to get better sound out of your TV using this than your built-in TV speakers. You can easily sync multiple devices with the speaker over Bluetooth or Wi-Fi and create a custom playlist from different libraries.
The Monster SoundStage S2 is controlled with the Monster SoundStage app which is available for Android and Apple smartphones and tablets, and that allows you to access your favorite streaming services as well as your local library, network storage, and even cloud storage. Thanks to the power of Qualcomm Allplay which is built in to the Monster SoundStage line, you can even play different songs in different rooms, all from one device. So you can sync up and have the same song playing in different rooms, or you can have different rooms playing different songs, again all from your smartphone or tablet.
As far as sound quality goes, the curved design allows the full range speakers and rear-firing woofer to direct sound to all corners of the room, and it even supports high resolution audio up to 24-bit/192kHz.
That's it guys, that was your look at the Monster SoundStage S2, you can find it right now at Best Buy for $299. It'll be sitting alongside the Monster SoundStage S1, which you've seen in our previous video, and the Monster SoundStage S3, which we'll be doing in our next video. Giving you a look at the largest speaker of them all, currently, in the SoundStage line.
That's it guys, thanks for watching. If you liked this video, give us a thumbs up on YouTube, and of course feel free to hit that subscribe button to be notified of all future videos. And by the way, all subscribers to the Gear Live channel are automatically entered into all of the gadget giveaways that we do. I'm Andru Edwards, this was Unboxing Live, thanks for watching. Stay tuned for more vicarious thrills through opening new gear, I'll see you next time.
You can also find us on:
Related Tags:
4k resolution, andru, andru edwards, bluetooth speakers, gear live, monster, monster cable, monster cable products, monster products, monster soundstage, monster soundstage s3, monster soundstage s3 review, monster soundstage s3 unboxing, qualcomm allplay, rhapsody, soundstage app, soundstage s3, spotify, unboxing, unboxing live, wi-fi speakers, wireless speaker
© Gear Live Media, LLC. 2007 – User-posted content, unless source is quoted, is licensed under a Creative Commons Public Domain License. Gear Live graphics, logos, designs, page headers, button icons, videos, articles, blogs, forums, scripts and other service names are the trademarks of Gear Live Inc.