Tweet
Posted by Rhys Alexander Categories: Drama, ABC, Grey's Anatomy, Editorial,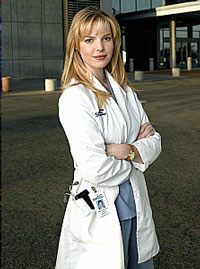 Every week, Grey's Anatomy provides us with fun and wackiness, memorable characters and original storylines. But there's always room for improvement. Perhaps this is blasphemy, but am I the only one weary of the Meredith-Dr. "McDreamy" storyline? Or of the camera following Meredith 75% of the time? I'd love to see Grey's Anatomy shift the spotlight to those characters lurking in the shadows, the ones I desperately want to know more about.
Click to continue reading Shifting The Spotlight On Grey's Anatomy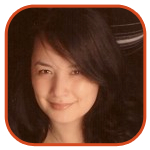 Tweet
Posted by Veronica Santiago Categories: Cable, Degrassi, Features,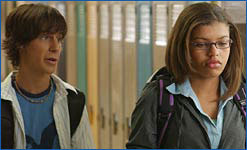 What's worse—knowing you got someone pregnant in high school.. or that you were indirectly responsible for getting someone shot? Hmmm…tough call.
JT, like your average male, is oblivious as to why his girlfriend, Liberty, is so stressed out and upset. Doesn't he know that female Presidents – even those in student council – have it hard? They don't have time to run countries and/or schools while trying to cater to the male ego. Liberty, like your typical female, doesn't make it very easy for him to understand either. She may say that she's stressed out over the school budget, but we really know that is woman-speak for "You should know."
Click to continue reading Degrassi: Foolin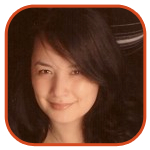 Tweet
Posted by Veronica Santiago Categories: Drama, Prime Time, ABC, Grey's Anatomy, Features,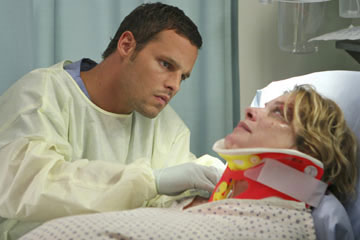 This week's episode continued exactly where the last one left off: with Meredith embarrassingly waiting for Derek to show up at the bar. Thankfully a horrific train crash was able to distract her from further humiliation. Always better to focus on a wreck that ruins other people's lives as opposed to the wreck that is your life.
Unfortunately, hours of waiting for Dr. Shepherd has made Meredith far too drunk to participate in all the chaos. While her cohorts are busy fighting for patients, she is forced to detox, observe… and wait. As with all major disasters, this train wreck had its mixed bag of patients: man with misplaced amputated leg.. pregnant best friends with shared sperm donor… seemingly-well-person-who-collapses-and-dies-due-to-undiagnosed-internal-bleeding. All in a day's work.
NOTE TO PRODUCERS: We do understand that it will be hard to avoid disaster-based shows, but please do your best to not become another ER. I believe the producers of ER are now deep into the Greek system because they have used up their bag of tricks. But since you've only used up 'A' so far for Amtrak, we will forgive you.
Click to continue reading Grey's Anatomy: Into You Like A Train

Tweet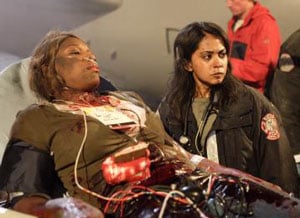 Thursday has got to be the best night of TV for each network. You need 2 TiVos to keep up…
ABC: ABC is the only channel not showing new shows tonight. They are running "Pirates of the Caribbean: The Curse of the Black Pearl." A great movie, but I can't watch movies with commercials.
CBS: Probably the best 1-2 punch of the night on CBS. At 8:00, Survivor: Guatemala. The tribes are merging and there seems to be some good drama coming from last week's preview. At 9:00 CSI: Crime Scene Investigation is back from a few weeks off. At 10:00 Without a Trace is a good alternative if you don't like ER.
NBC: NBC starts with comedy, moves to reality, then transitions to drama. Joey is on at 8:00 followed by the final season of Will & Grace at 8:30. Joey isn't doing as well as the network had expected, but it's a funny show in its own right. The Apprentice, the good one, is on at 9:00 and we'll see the 10th, and possibly the 11th and 12th, person fired tonight. NBC ends the night with the long running ER, with guest star John Leguizamo.
FOX: At 8:00 The OC is back all new after the baseball break. Maybe I'm tainted being from Orange County, but this show is the best. I hope Ryan gets into a fight with some preppy kids tonight. At 9:00 is the new show Reunion. Each episode represents a year in 6 close friends lives from 1986 (high school graduation) until 2006 (20-year reunion). The first episode shows you someone was murdered and one of them is the guilty one. Its a good concept but not sure how'll they'll do season 2.
WB: At 8:00 is Smallville followed by Everwood at 9:00. I bet Superman saves the day.
UPN: UPN has a few really good shows (Veronica Mars,) but they always get lost in the shadows of the big networks. Everybody Hates Chris at 8:00 is a perfect example. Its a really funny show, and I'd say its like The Wonder Years and Malcolm in the Middle, if those shows were written by Chris Rock. Very funny if you get a chance to see it. At 8:30 is Love, Inc. followed by Eve at 9:00 and Cuts at 9:30.
Great night of TV. Have fun watching.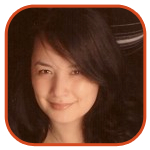 Tweet
Posted by Veronica Santiago Categories: Drama, ABC, Lost, News,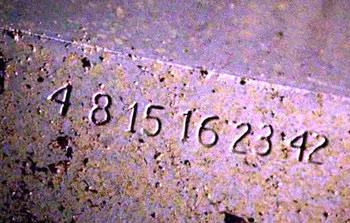 Since Lost was another rerun again last night, here's a little fun (yet slightly disturbing) trivia fact to occupy your time. Did you know that over 840 fans of the show took advantage of Hurley's cursed lottery numbers in an October Powerball drawing? Needless to say, the numbers were unlucky for them as well. The one person who did win the booty will get to keep the $340 million to themselves (or about $110 million after taxes). Had the Lost fans prevailed, they would have each received about $130,000 in comparison (after taxes). Just in case you were wondering, those infamous numbers are: 4, 8, 15, 16, 23, 42. Just remember to tip your dealer!

Read More

| E! Online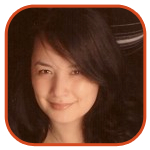 Tweet
Posted by Veronica Santiago Categories: Reality, UPN, America's Next Top Model, Features,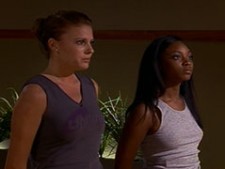 Thanks to Jayla for getting the cattiness started from the get-go. (Shows with models should not have any wasted kind moments). If she wasn't too busy calling Nik immature for that whole deodorant drama from last week, she was ripping on Kyle – for everything. Kyle's not intelligent.. Kyle feeds off other people.. Kyle revolves her life around her boyfriend. Hey Jayla – jealous lately??
Tyra started this round of the competition with a black-and-white photo shoot. In lieu of makeup, the girls were prepped with barely more than a coat of Vaseline and their natural raw talent. With little to hide behind, the girls had to rely on their intensity and vulnerability to carry them through. Although some struggled with the minimalist theme, the pictures came out beautifully.
Click to continue reading America's Next Top Model: The Girls Are 1940's Pin-Ups

Tweet
Helping you get over the hump…
ABC: A new episode of George Lopez at 8:00 and the new show Freddie staring Freddie Prinze Jr. and Brian Austin Green from Beverly Hills: 90210. We all missed B.A.G. Lost (9:00) and Invasion (9:30) are both repeats tonight.
CBS: CBS starts with 2 comedys followed by 2 dramas. Still Standing at 8:00 and Yes, Dear at 8:30. Criminal Minds at 9:00 is yet another CSI-type show. For my money I'll wait for CSI:NY which is on at 10:00. Gary Sinise really makes CSI: NY.
NBC: NBC is on all drama Wednesdays. At 8:00 E-Ring stars Benjamin Bratt as a former Green Beret now working in the Pentagon in this political drama. The Apprentice: Martha Stewart is on at 9:00. This show seemed like a good idea but lacks the punch of the original. NBC finishes the night at 10:00 with the long running crime drama Law & Order.
FOX: FOX starts the night at 8:00 with the season premiere of That '70s Show. This season is the first without the star of the show Eric, played by Topher Grace, and it will be interesting to see how long the show can keep going. The show of the night in my opinion is Trading Spouses: Meet Your New Mommy. From the previews they have been showing on FOX for the last couple weeks it seems like one of the mommys completely loses it. Great TV!
WB: One Tree Hill is new at 8:00 with a repeat of Related at 9:00.
UPN: UPN has a new episode of America's Next Top Model at 8:00 and a repeat of Veronica Mars at 9:00.
No LOST makes Wednesday seem boring but Trading Spouses: Meet Your New Mommy seems like it will make tonight great…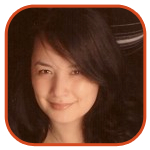 Tweet
Posted by Veronica Santiago Categories: Prime Time, ABC, Gossip, News,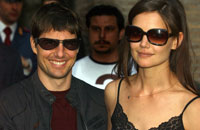 Let's recap: in 2004, Paris Hilton was deemed a "most fascinating person." How could Barbara Walters possibly top herself this year? By sinking to a newer low. Included in the list for 2005 is - Tom Cruise?? Funny, I didn't realize that it was interesting to watch someone enter a mid-life crisis. To each his own, I guess. Other people included in this year's questionable list include Teri Hatcher, Lance Armstrong, Kanye West and Condoleezza Rice.
Already in it's 12th season, the hour-long ABC special will air on Tuesday, November 29th. Wow - that's a whole four weeks away. I sure hope Barbara's interview with Tom isn't pre-taped. In that amount of time, TomKat will have managed to have their child and their wedding.

Read More

| Seattle P-I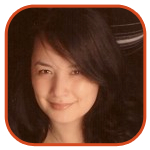 Tweet
Posted by Veronica Santiago Categories: Comedy, Cable,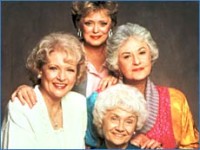 Omigod—it's already been 20 years since Golden Girls first started?? That would make me… uhh.. uhh.. a Bronze girl?
To celebrate this notable milestone, Lifetime Television will be dedicating a full day to Blanche, Sophia, Dorothy and Rose. A marathon of the 20 greatest episodes will take over the channel on Friday, November 11th. The night will then be capped off with an encore presentation of the The Golden Girls Reunion. This day should be a huge ratings boon for Lifetime. The original airing of the reunion show brought the network it's highest ratings ever for a special. If someone had told me 20 years ago that there would still be fans of St. Olaf stories in 2005, I would have thrown my chocolate milk at them.
DIE HARD FAN ALERT: You can have the opportunity to meet Rue McClanahan, Betty White and Bea Arthur in person on November 22. Visit Lifetime's website for more information.

Read More

| Lifetime TV Golden Girls Contest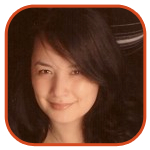 Tweet
Posted by Veronica Santiago Categories: Reality, Cable,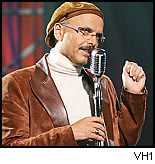 For those of you who thought But Can They Sing? would be a sufficient diversion until the return of Dancing With The Stars – you were wrong. And we were wrong. I know I said in my previous entry that I would be "so all over that," and I was. And I am. I'm sooo all over that.
Both shows have lower rung entertainers stepping out of their elements while trying to revive their careers, but the similarities end there. I had high hopes for the show from the first time I heard about it—but in hindsight, I should have known better. Why should you not watch? Let us present our case:
Click to continue reading But Can They Sing?: NO
© Gear Live Media, LLC. 2007 – User-posted content, unless source is quoted, is licensed under a Creative Commons Public Domain License. Gear Live graphics, logos, designs, page headers, button icons, videos, articles, blogs, forums, scripts and other service names are the trademarks of Gear Live Inc.