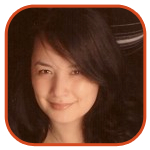 Tweet
Posted by Veronica Santiago Categories: Daytime, ABC, General Hospital,

Wow! Today was a double-doozy of a day for General Hospital fans. Not only did we finally get a glimpse of fan favorite Robin Scorpio (Kimberly McCullough,) but we also learned that Rick Springfield (yes, that Rick Springfield) will be making a return to Port Charles. It has been known for some time now that Robin would be coming back into Jason's life, but Dr. Noah Drake?
Entertainment Tonight reported earlier this evening that Rick Springfield would be appearing on at least four new episodes. Other reports add that the character of Dr. Noah Drake will return to help Robin treat Jason's seizures. But only four episodes? That seems a tad bit paltry for such a potentially huge character. Why bring him back at all if he isn't going to be utilized better? Lord knows Bobbi could use a new storyline.. why not put them back together again? Remember their steamy scenes as doctor and nurse? And how will Dr. Tony Jones feel about all of this?
My question for Rick - is it a coincidence that your stint on GH coincides with your newly released album? Know that the buzz you generate with this appearance won't come close to the hype you generated with your first album which was about 25 years ago. No matter. Coming from someone who has seen Rick Springfield in concert twice - and that was in the 90's - I'm happy to see him back. Port Charles will only be a better place for it.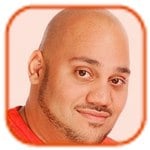 Tweet
Posted by Andru Edwards Categories: DVD, Internet,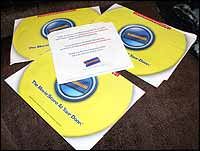 Wow, this is something that I would have tried to keep under wraps for, like, ever. It turns out that Blockbuster has the opportunity to purchase rent-by-mail DVD service Netflix back in 2000, but turned it down. Instead, the company went on to partner with Enron in a 20-year video-on-demand deal - but we all know how that turned out. Now, Netflix is worth about $1.4 billion smackers, while Blockbuster is trying to keep afloat at about $850 million. Gotta jump on things while they're hot I guess.

Read More

| Variety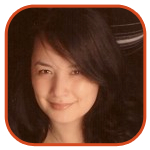 Tweet
Posted by Veronica Santiago Categories: Music, Reality, Cable,

Damn VH1 for creating another train wreck/TV show that I will be compelled to watch! As if I didn't have enough Fall TV to catch up on, now I will have to set aside time so that I can watch stars embarrass themselves - or, at least I hope they will. Scheduled to start later this month, "But Can They Sing?" will feature nine C-list (or are they D-list?) celebrities vying for the grand title. Over a period of six weeks, these celebrities will work with vocal coaches to compete against each other. Viewers will ultimately decide which person most deserves to have money donated to their favorite charity.
I'm so all over this!! A combination of 'American Idol' and 'Dancing with Stars' with a twist of 'Hit Me Baby One More Time' - what's not to like?? Add Bai Ling, Morgan Fairchild, Antonio Sabato, Jr…say no more! But really, I always thought Joe Pantoliano was better than this. I guess after you've starred alongside Rob Lowe in Dr. Vegas, you really have nowhere to go but up.

Read More

| VH1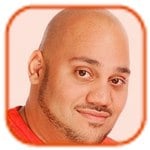 Tweet
Posted by Andru Edwards Categories: Cable/Satellite, HDTV, Internet,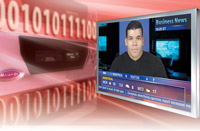 It's true - 2006 is going to be the year that the HDTV begins its foray into the mainstream culture of America. A few colleagues have told me that they expect record numbers for HDTV sales at the beginning of the New Year, with the Super Bowl being broadcast in high def in January, and the Olympics going HD in February. Aside from that, we will see the Xbox 360 and Playstation 3 exploit the benefits of gaming in true high definition as well. Phillip Swann of TVPredictions.com has offered 10 HDTV predictions for 2006, and I must say that all ten points are hard to argue. HDTV is gonna be everywhere - a beautiful thing.

Read More

| TV Predictions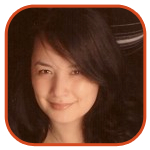 Tweet
Posted by Veronica Santiago Categories: Reality, CBS, Talent, News,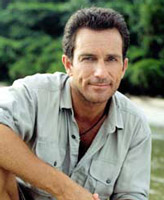 Upon facing the 12th installation of Survivor (10 points to those who can name all the different seasons), Jeff Probst admits that the time may come for him to step down from his hosting throne. Why the change of heart? He's realized that after doing the same job for so long, he'll forever be stuck in a reality TV version of soap opera hell. Granted, he did easily transition from Rock & Roll Jeopardy! into Reality TV Hall of Fame, but did anyone ever watch that show? That, and his apparent love for former contestant Julie Berry from Amazon: Vanuatu has forced him to take up didgeridoo lessons.
Why should he be stepping down?: Twelve seasons. 'nuff said. Even Friends knew to end after ten.
Why I think he's really stepping down?: He was sick of losing the Emmy to The Amazing Race, and he knew repeating himself for the 13th time wouldn't change matters.
Why he should stay?: Because no one knows what the heck the 'didgeridoo' is, and knowing how to play it won't carry him far in Hollywood. For those of you who do know what a 'didgeridoo' is - you obviously watch way too much TV, but that's why you're here, right?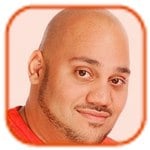 Tweet
Posted by Andru Edwards Categories: NBC, Oprah Winfrey Show, News,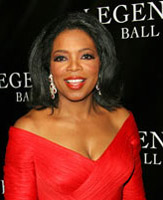 Today is yet another day that we wish we were as cool as Oprah. I mean, we envy her for being able to get excellent ratings in the 4:00 hour by having people watch her get her ears pierced, but now she is helping to clean up the streets of the U.S. Last week Oprah dedicated a full show to explaining the dangers of sex offenders. During the broadcast, Oprah promised $100,000 to anyone who led to the arrest of specific sex offenders featured on the program. Two days later, William C. Davis of Wadesville, Indiana was arrested in Fargo. After that, Niles Scott was apprehended as well. Two down, and and a couple of people are now one-hundred grand richer.

Read More

| Oprah's Fugitive List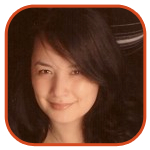 Tweet
Posted by Veronica Santiago Categories: NBC, News,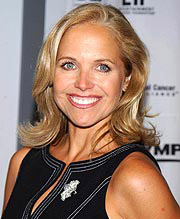 As a follow up to her 2000 television stunt, Katie Couric decided to expose more of herself to her TV viewers this week - by exposing her breasts. No nudity was exactly involved, but she did allow cameras to film her during a mammogram. A worthy stunt? Yes. This is Breast Cancer Awareness Month after all, and Katie's televised colonoscopy in March 2000 - inspired by her husband's death in 1998 to colon cancer - sparked a 20% increase in the rate of colon cancer testing nationwide.
But c'mon, wasn't this really a publicity stunt? Probably. It's no secret that Good Morning America is steadily creeping up in the ratings. You can only imagine the producers behind the scenes trying to convince her that she would in no way be "exploited." Too bad for Katie that Breast Cancer Awareness Month didn't fall in NOVEMBER as opposed to OCTOBER - all that wasted flesh and it wasn't even during sweeps…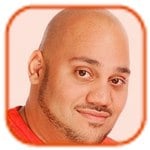 Tweet
Posted by Andru Edwards Categories:
TV Envy is a trend-setting web magazine completely devoted to television. We provide news, previews, reviews, gossip, commentaries, and more on all your favorite shows, stars, and TV technologies. This is the place to be for timely coverage of all things TV.
TV Envy is written by Veronica Santiago and edited by Andru Edwards. The site is part of the Gear Live Media Network.
If you have a question, comment, or a news story, feel free to contact TV Envy at submit@tvenvy.com.
TV Envy is committed to providing in-depth, thorough product reviews. If you have a product you would like us to review, drop us a line at submit@tvenvy.com.
© Gear Live Media, LLC. 2007 – User-posted content, unless source is quoted, is licensed under a Creative Commons Public Domain License. Gear Live graphics, logos, designs, page headers, button icons, videos, articles, blogs, forums, scripts and other service names are the trademarks of Gear Live Inc.