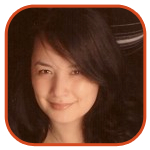 Tweet
Posted by Veronica Santiago Categories: Drama, Cable, Nip/Tuck, Features,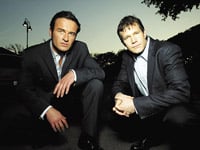 Although I've never been able to stomach surgery scenes, I've ironically been obsessed with anything related to plastic surgery. Who are the freaks behind these stories? Why does that socialite, Jocelyn Wildenstein, insist on looking like a cat? Why does Melissa Rivers want to emulate her mother? Why did those brothers on MTV actually think they could look like Brad Pitt? And more importantly—why do I care? This is why I love Nip/Tuck. It gives this newcomer all I want - and more. Some Nip/Tuck devotees may accuse me of jumping late onto the bandwagon, but I don't care. I'm hooked and I can't stop staring.
Oooh—and did things get all nice and awkward in last week's episode, or what?
Click to continue reading Nip/Tuck: Granville Trapp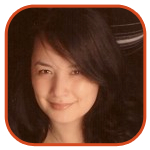 Tweet
Posted by Veronica Santiago Categories: Drama, ABC, Commander In Chief, Editorial, Features,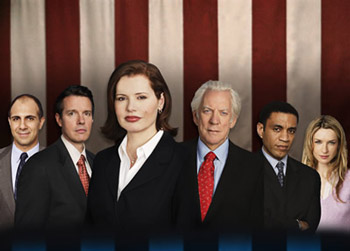 I must admit, for weeks now I have been wondering why I like this show. Although I have always found White House-related dramas interesting, that factor alone has not brought me back to The West Wing on a consistent basis. In fact, sometimes I feel like Commander is a seriously-dumbed down version of its predecessor. But then it occurred to me—the reason I DO like the show is because it IS a dumbed-down version of The West Wing. No serious intellect required. I get enough of the juicy behind-the-scenes stuff while being allowed to kick back at the same time. If I'm dozing off and miss a sentence here or there, I am not forever lost. I GET IT. While The West Wing can be far too serious for its own good, Commander has just enough fluff to keep me amused.
Of course, it is also delicious fun to compare Mackenzie's fictional administration to our real-life one. Do I think it is possible for any administration to make decisions as easily as Mackenzie's makes them? No. Do I think our current President makes it harder than it really should be? Yes. Does President Allen avoid making rash decisions? No. But does she speak far more eloquently than our real President does? Yes.
Click to continue reading Commander in Chief: First Dance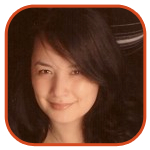 Tweet
Posted by Veronica Santiago Categories: Drama, Kids, Cable, Degrassi,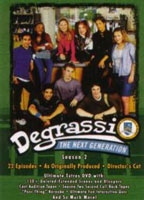 Ahhh—young love. Don't you remember when you thought your high school relationship would last forever and ever? TLA! Well it was Paige's turn in this episode to see if her fling with former teacher, Matt, would stand the test of time. Eagerly anticipating the end of Matt's Canadian summer tour, Paige gets all dolled-up for her first reunion with her older beau. Armed with a present and freshly-washed hair, Paige is disappointed to see Matt all disheveled and stinky. Nevertheless, she is excited to see him and babbles on about her grand plans for them. Paige is applying to college and would like Matt to move with her once she is accepted. Matt is clearly overwhelmed (and far too old for such juvenile dreams) and tells her that he is still re-evaluating his life. But before leaving for good, he gives her a marijuana joint as a parting gift, leaving Paige to say "You're dumping me and giving me drugs?" C'mon Paige—it could have been worse. You could have been given the pen that Lloyd Dobler received in "Say Anything."
Click to continue reading Degrassi: Death of a Disco Dancer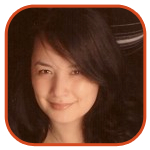 Tweet
Posted by Veronica Santiago Categories: Reality, UPN, America's Next Top Model, Features,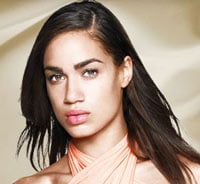 Following the elimination of plus-sized beauty, Diane, a group of the skinnies decides to unwind with some bubbles and some bubbly. (Heat + drink = always a bad combination). Thankfully, the Lisa-haters out there (like myself) got to see the-girl-we-love-to-hate make a drunken ass of herself. After downing several bottles of wine, impromptu stripping and incoherent babbling, Lisa wonders aloud why she doesn't have any friends. HINT: Ask the producers to show you the dailies and maybe you'll get a clue. Now don't get me wrong—alcoholism is a very serious thing, but it's still a train-wreck that's hard NOT to watch. Hence, Breaking Bonaduce.
Click to continue reading America's Next Top Model: The Girl Who Loves Bubbles and Talks to Plants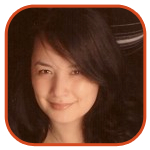 Tweet
Posted by Veronica Santiago Categories: Comedy, ABC, Desperate Housewives, Features,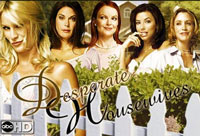 Last week's show started in true Gabrielle fashion—with a prison ruckus. Unintentionally, Gabrielle became the object of desire for the boys of the Fairview County Jail prison yard. The inmates loved to gawk and harass her when strolled past them on her weekly visits to Carlos. Despite their gentlemanly ways, the inmates ironically came to her defense after witnessing a fight between Gabrielle and her lawyer. Needless to say, they didn't take it very kindly when her lawyer called her a "crazy bitch." And who thought chivalry was dead?
Click to continue reading Desperate Housewives: My Heart Belongs to Daddy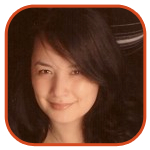 Tweet
Posted by Veronica Santiago Categories: Comedy, CBS, King of Queens, Features,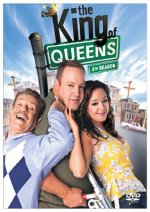 Don't you hate it when someone's got it better than you? Well, apparently Doug and Carrie do.. which is why they gave their friends such a hard time in this week's show. In Carrie's case, the issue was with Arthur's dog/person walker, Holly. Despite a string of failed relationships, Holly announces that she is moving away to be with her boyfriend. (In other words—actress Chloe Reid is moving to ABC to star in their new comedy, Hot Properties). Holly's boyfriend, Carl, claims to own a limousine service and his own place in Manhattan. Carrie doubts this guy is for real and encourages Holly to question him further. Holly follows her advice, and comes back with even bigger news—now she's engaged! She proudly shows off her engagement ring, causing Carrie to scoff at how "comically big" the rock it is. Carrie is later embarrassed when Holly discovers that her ring is absolutely flawless.
Click to continue reading King of Queens: Sandwiched Out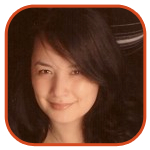 Tweet
Posted by Veronica Santiago Categories: Late Night, ABC, News,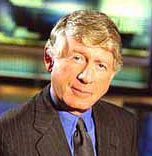 In preparation for Ted Koppel's departure from ABC News on Oct. 22nd, the network has announced the three anchors who will jointly share his coveted position: Martin Bashir, Cynthia McFadden and Terry Moran - apparently it takes three people to fill Ted's shoes. In addition to the beefed-up team, ABC will also expand Nightline's one-topic format and devote that time slot to several issues.
Unfortunately, the one-topic format was something that I truly admired about Nightline because it helped to differentiate itself from other news programs. Where else could I watch a whole half-hour devoted simply to Muslim comedians? I've also never been a huge fan of Cynthia McFadden, though I do like Bashir and Moran, so this late-night experiment could turn into a big snoozer for me. Then again, this whole changeover might not be so bad after all—I'll now be able to start my beauty sleep promptly @ 11:30pm.
Read the following press release from ABC for more details.
Click to continue reading ABC Revamps Nightline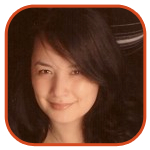 Tweet
Posted by Veronica Santiago Categories: Kids, Reality, ABC, CBS, UPN, American Idol, Desperate Housewives, The O.C.,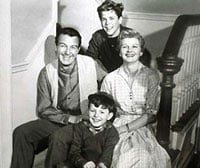 While I've never really cared what the Parents Television Council had to say about my TV viewing, I've always been fascinated by their opinions. So when they put out their "Top Ten Best and Worst Shows for Family Viewing," I listen. Entertainment Weekly may have their '5 Great New Shows to Watch' issue, but the PTC's list of worst offenders lets me know what I'm really missing out on! Criticized for their use of bad language, violence, and sex, shows deemed unsuitable this time around included Desperate Housewives, CSI, The O.C., Arrested Development and Family Guy. (NOTE TO SELF: Make sure to TiVo a season pass of Arrested Development.)
Surprisingly, shows that were considered family-friendly included Everybody Hates Chris and American Idol. Apparently when Chris' mother tells him that she'll knock him into next week, that's considered an acceptable form of child punishment. And when meany Simon Cowell brings contestant to tears—he's really teaching children how to accept constructive criticism. So I don't get it—when Alfre Woodard and her son chain someone up on Desperate Housewives, that's not considered a good example of mother/son bonding?

Read More

| PTC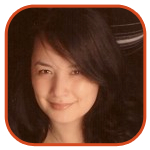 Tweet
Posted by Veronica Santiago Categories: Drama, ABC, Commander In Chief,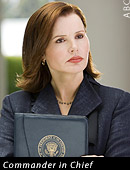 Obviously pleased with the success they've had so far this year, ABC has already announced that two of its shows will be picked up for a full-season: Commander in Chief and Invasion. While Commander in Chief has obviously been a runaway hit for the network (it placed 9th in the Nielsens last week), I can't imagine that Invasion would be able to survive without 'Lost' as its lead-in. Nevertheless, ABC should be pleased with any success they can get, no matter how they achieve it.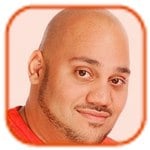 Tweet
Posted by Andru Edwards Categories: ABC, CBS, FOX, NBC, UPN, WB,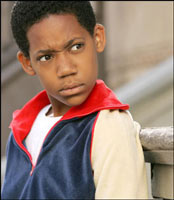 Here is what you can catch on TV tonight:

ABC
Alias
Night Stalker
Primetime
CBS
Survivor: Guatemala
CSI
Without A Trace
FOX
NBC
Joey
Will and Grace
The Apprentice
ER
UPN
Everybody Hates Chris
Love, Inc
Eve
Cuts
WB
© Gear Live Media, LLC. 2007 – User-posted content, unless source is quoted, is licensed under a Creative Commons Public Domain License. Gear Live graphics, logos, designs, page headers, button icons, videos, articles, blogs, forums, scripts and other service names are the trademarks of Gear Live Inc.