Britney Spears was in court recently to discuss plans for her future, which could include a tour. A spokesman told reporters "there was a discussion of Ms. Spears' future immediate business plans. Particularly touring in support of her album."
Her latest album, Circus, debuts on the anniversary of her birth, December 2 (Spears will be 27). It can only be assumed the tour will follow on the heels of this event.
Spears will soon appear in a 90-minute MTV special schedule to air on November 30 (and no doubt, endlessly re-run afterward). The documentary, filmed three months ago, is titled Britney Spears: For the Record. She'll discuss her marriage and subsequent divorce from Kevin Federline as well as her current comeback.
Brit also talks candidly about her own feelings and fears. In one scene, as she heads toward the VMAs (where she eventually took home three awards), Spears admits worrying that MTV will show footage of her terrible performance the year before. "I'm sad," she confesses at one point.
But with a new tour in the works, an album that's sure to be a hit and this new MTV deal, Brit's not in a bad place. We've seen much, much worse.
Read More

| E! Online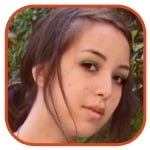 Posted by Robin Paulson Categories: Award Shows, Music, Prime Time, Reality, Specials, MTV, Editorial, Gossip, Video,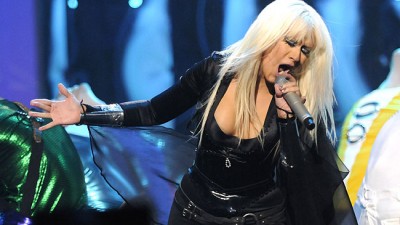 To begin, I will be outright honest and admit that I tuned into MTV's 2008 Video Music Awards last night in hopes of seeing Britney Spears make a [second] comeback performance, despite the comments from her people saying that she definitely would not appear. So I held out until the end of the show, surprisingly allowing myself to concede to an awards show I was clearly out of touch with (the only video I had seen prior to the night was "Piece of Me").
With that being said, I was still very much excited by all of the performances throughout the night, save Christina Aguilera's sad excuse for one.
Click to continue reading Christina Aguilera's Goth Look Failed to Mask Bad Performance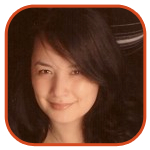 Posted by Veronica Santiago Categories: Award Shows, Music, Prime Time, Cable, MTV, Video,
Failed performances or not, we should have known that Britney Spears' relationship with the VMAs would never be completely over.
While it's still unclear whether the singer will be hitting the MTV stage again anytime soon, Spears has offered her improved self to several of the event's promos.
Still not sure who Russell Brand is? Well, you probably aren't the only one. In the following clip, the comedian tries to teach the pop star his name.
Will Britney win either of the two categories (Best Female Video, Best Pop Video) she's nominated for? Find out when the 2008 Video Music Awards air on September 7.
Read More

|
People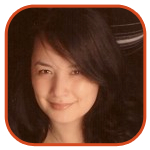 Posted by Veronica Santiago Categories: Award Shows, Late Night, Music, Prime Time, MTV, NBC, News, Video,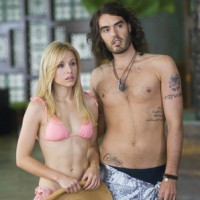 If you couldn't stomach the thought of seeing Jason Segel's privates, you probably missed one of Forgetting Sarah Marshall's great cast additions. Fortunately for you, that scene stealer will soon be storming American television.
Although he is barely known on this side of the water, British comedian Russell Brand (Marshall's Aldous Snow) has been chosen by the MTV to host the Video Music Awards this September. Brand, who has a bit of a reputation of being a bad boy, was apparently chosen after execs saw him performing his stand-up routine in LA.
Interestingly enough, this isn't the first time Brand has been associated with the network. Russell acknowledges that he was fired from his job as a VJ in London when he came to work dressed as Osama Bin Laden…on Sept. 12, 2001.
So what can viewers expect from the wild-haired comic? If his recent appearance on Late Night with Conan O'Brien show was any indication, it is going to be the funniest broadcast yet. (You can see that clip after the jump.)
Click to continue reading Russell Brand to Host MTV's Video Music Awards
Read More

|
TV Guide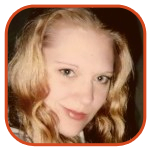 Posted by K.C. Morgan Categories: Award Shows, Music, Prime Time, Reality, MTV, Gossip,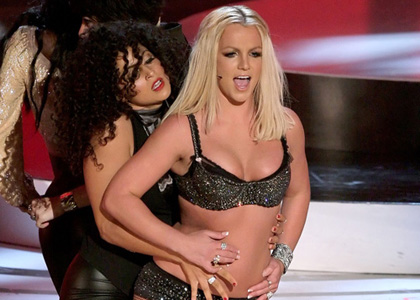 Unless you were under self-imposed media exile last year, you saw the avalanche of coverage following the Britney Spears appearance at the VMAs. Spears poorly performed "Gimme More" to seven million home viewers last year, though many more would witness her antics thanks to the streaming videos which cropped up everywhere. Will MTV really give her the chance to do it again?
President Van Toffler (MTV Networks Music Group) gave a somewhat tongue-in-cheek comment to the Associated Press that "everyone deserves a second or third chance, right?" But don't take his comment too lightly. In a world where any press is good press, the mere promise of Spears at this year's VMAs could create a whirlwind of media coverage. MTV likes press.
The Video Music Awards will air live on September 7, with performances being given from sound stages and rooftops. Right now, it isn't certain whether Brit will actually perform - but it is certain MTV will want her there for the sake of ratings alone.
Read More

|
AOL

Posted by Wendy Michaels Categories: Gossip, Internet, Rumors,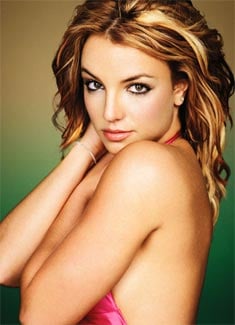 While details are still developing, People magazine (and loads of other news sites and blogs) are reporting that Britney Spears is temporarily losing custody of her two children, Sean Preston and Jayden James. Kevin Federline will have custody of the children, beginning Wednesday, "until further notice of the court," according to the judge at today's hearing. The specifics have not been made public, but the odds of Brit having custody have become increasingly stacked against her after recent events, including charges against her for a hit-and-run accident, driving without a valid license, and of course… interviews from her former bodyguard that claim the poptart endangered her kids and used drugs. You also may recall that Britney is supposed to have random drug testing twice a week. No word yet on whether this recent custody decision is the result of any testing. There will be another hearing on Wednesday.
Read More

| People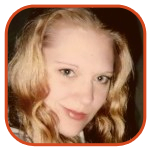 Posted by K.C. Morgan Categories: Award Shows, Comedy, Cable, Gossip,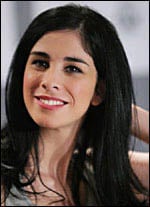 Sarah Silverman, current Comedy Central golden girl, is still fielding comments springing from her Britney Spears VMA jokes. The comedienne is getting a lot of flak for calling Brit's babies "adorable mistakes," which Silverman maintains was meant to be a harmless joke. She went on to say she doesn't want to be involved in a feud with Spears – or any girl half her age. Silverman is known for her off-the-cuff remarks and somewhat lewd jokes, but the touchiness surrounding this year's award season has created more press than the results of the awards themselves. Everyone is so busy looking for controversy, we no longer have any idea what happened with any of the awards. And the Oscars haven't even happened yet.
Read More

| LA Times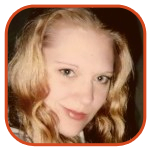 Posted by K.C. Morgan Categories: Award Shows, Music, Reality, MTV, Gossip,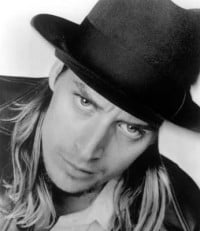 Though the headlines were pushed farther down the page in the wake of Britney's jaw-dropping performance at the MTV VMAs, the battle royale between Tommy Lee and Kid Rock did get some of the attention it deserved. Any time aging rockers start to duke it out over a fading, bleach-blonde actress, it's just good entertainment. So…why not put Rock and Lee in a ring and let them duke it out for real? At least, that's the idea that has tickled the fancy of Las Vegas showman Jeff Beacher, who is offering the rockers $1 million to fight at the Hard Rock Hotel & Casino. To winner go the spoils, and the odds-on favorite is already Rock. Beacher has promised that if the rockers agree, he'll even have Mini Britney open the show. Mini Britney is the nickname of 26-year-old performer Terra Jole, who is known for her Britney impersonation.
Read More

| E! Online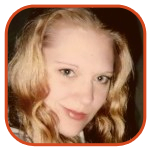 Posted by K.C. Morgan Categories: Award Shows, Music, Reality, MTV, Gossip,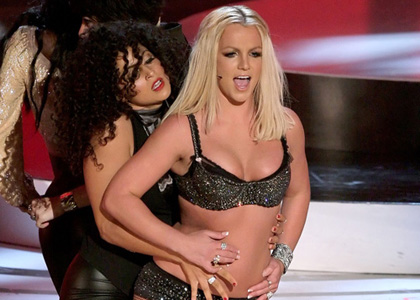 For those that missed the black bikini-clad Britney Spears at the VMAs last night, there are videos all over the Web and clips all over the TV. Immediately after the broadcast, the E! network started running a ticker bashing Brit's performance. MTV's broadcast might have been a comeback chance for Britney Spears, but her performance is getting headlines for different reasons. As stars like Sean "Diddy" Combs looked on in confusion, Spears lip-synched her way through a performance that wasn't on beat, contained less-than-thrilling dance moves, and fell completely flat with fans. Between Brit's bomb and the fist fight between Kid Rock and Tommy Lee, the artists who won awards were treated more like afterthoughts amid the electric-blue tables that crowded the main room, and the chaotic suites that hosted live performances. Despite encouraging words from fans and other artists, Spears still seems more like a slow-motion train wreck than pop superstar.
Read More

| AOL News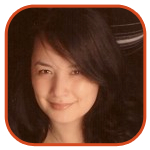 Posted by Veronica Santiago Categories: Award Shows, Music, Prime Time, Cable, MTV, Cable/Satellite,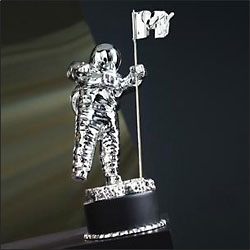 Before this evening's festivities begin, the producers of the 2007 MTV Video Music Awards should really thank the scandal-plagued artists who've unintentionally thrown publicity their way. Tonight, we'll be thinking about those performers who've canceled because they need to be in rehab (Amy Winehouse) and closely watching those who should probably go back (Britney Spears).
We'd been warning you for weeks that this would be a one-time only telecast, but in case you forgot—we hope this helps. And for those who live on the West Coast (like me), you can play along and read our coverage as if it were in real-time:
Click to continue reading The 2007 MTV Video Music Awards
© Gear Live Media, LLC. 2007 – User-posted content, unless source is quoted, is licensed under a Creative Commons Public Domain License. Gear Live graphics, logos, designs, page headers, button icons, videos, articles, blogs, forums, scripts and other service names are the trademarks of Gear Live Inc.