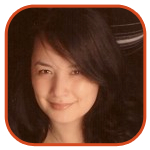 Posted by Veronica Santiago Categories: Kids, Music, Cable, Gossip,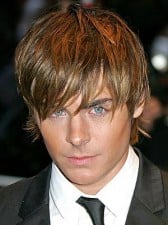 Chalk up another one for Cedars-Sinai..
The LA hospital welcomed another celebrity today when High School Musical star Zac Efron was admitted to the hospital. The 20-year-old was apparently suffering from a case of appendicitis. According to his rep, the actor has since had his surgery and is now recuperating. (Maybe Vanessa Hudgens can shoot a few new photos to keep him company?)
Efron, who has already been confirmed for the big-screen version of High School Musical 3, is currently shooting the Freaky Friday-esque comedy, Seventeen.
Read More

|
TMZ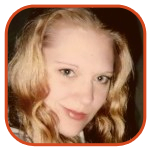 Posted by K.C. Morgan Categories: Kids, Music, Cable, Gossip,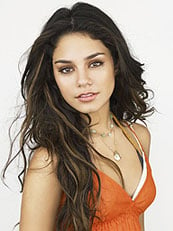 For a while, Vanessa Hudgens seemed to be the Golden Girl for Disney. Female lead of the mega-successful High School Musical franchise, girlfriend to heartthrob Zac Efron—it seemed Hudgens could do no wrong. Until she did.
Nude photos of the star surfaced, a scandal broke, and break-up rumors abounded. Now, Hudgens is being candid about the revealing shots for the first time.
The young star bared it all (figuratively speaking) to Seventeen magazine, saying the pics were taken for someone she was dating at one time. She called the experience "traumatic," thanked her fans for their continued support, and expressed desire that others might learn from her mistakes. Hudgens also glowingly reported on boyfriend and co-star Zac Efron, though gossip suggests the pair have a somewhat on-again, off-again affair.
Read More

|
MSNBC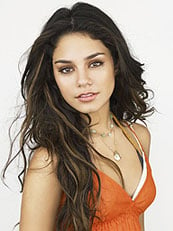 Wow. Wow. Ladies and gents, it's now official. Apparently sex does sell.
Despite her now infamous photo scandal, Vanessa Hudgens has been asked back for High School Musical 3. And though Disney could have used the embarrassment as reason to lowball their offer, they have instead rewarded the nudie queen with a raise. According to Us Magazine, Ashley Tisdale has also been confirmed for the sequel—though I doubt her paycheck will be as 'substantial' as the one reportedly given to Hudgens.
I'm still not really not sure why I was surprised to hear this news. As a former marketing major, I'm fully aware there's no such thing as bad publicity. And given Britney's ability to still launch a hit album these days, it's apparent the public really doesn't care what celebrities do in their private lives anymore.
Now if Sabrina Bryan or any of the other Cheetah Girls were smart enough, they'd get themselves into some 'trouble' real quick; apparently Disney's willing to shell out the dough.
Read More

|
US Magazine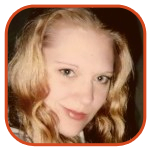 Posted by K.C. Morgan Categories: Music, Cable, Talent, Gossip,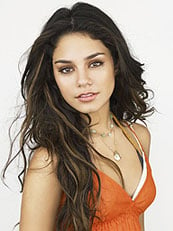 Vanessa Hudgens has been getting her fair share (or even more) of media attention lately. That's what happens when naked photos get "leaked" to the Internet. Something similar worked for Paris Hilton and American Idol's Antonella Barba (who stole the spotlight not for her singing, but for her photos). Because the photos haven't hurt, but helped, Hudgens, some of the media is saying it might have all been some sort of master plan instigated by the young star. Disney is trying to reduce press by ordering stars of the High School Musical franchise not to talk to reporters about Hudgens, as Kaycee Stroh refused to comment to reporters at an Emmy party. Gossip says that Hudgens and on- and off-screen boyfriend Zac Efron might not be eager to take part in High School Musical 3 as it is, though Disney has made no announcements about Hudgens in the movie either way. Hudgens is currently being sued by her own lawyer for unpaid attorney fees.
Read More

| AOL News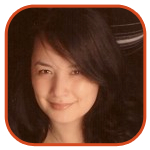 Posted by Veronica Santiago Categories: Daytime, Kids, Music, Talk Shows, Cable, Gossip, Rumors,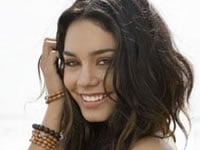 Already wondering if she'll be cashing another paycheck from Disney, Vanessa Hudgens is now facing a different financial matter. According to TMZ, the High School Musical star is reportedly delinquent in paying her attorney's legal fees. Of the $5 million he's apparently helped her secure, lawyer Brad Schall claims he is still owed $150,000. One sold photo could take care of all that.
On a side note—our latest girl done wrong has provided my favorite 'Quote of the Week' thus far. During an interview on The Tyra Banks Show yesterday (something taped before her scandal), Vanessa said: "I'm very low-key. I keep my personal life to myself."
No further comment needed.
Read More

| TMZ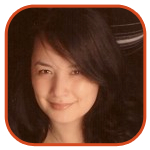 Posted by Veronica Santiago Categories: Kids, Late Night, Music, Cable, NBC, Gossip,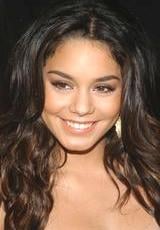 As we reported earlier, Vanessa Hudgens canceled a scheduled appearance on The Tonight Show yesterday. While it was safe to assume she was still embarrassed about her infamous nudie pic, it turns out she may have been reacting to another round of photos altogether.
Former friends everywhere have been opening up their shoeboxes and sharing their favorite stills of the High School Musical star. The latest ones released yesterday, reminiscent of the racy photos Lindsay Lohan took with Vanessa Minnillo, at least have her fully clothed this time. One photo shows Vanessa almost connecting tongues with another girlfriend while a second apparently shows her touching a friend's breast.
We can only hope Disney was apprised of all her photos before they issued their (weak) statement of support; I don't imagine they will stop coming out of the woodwork anytime soon.
(Click here for any updates on this story)
Read More

| NY Daily News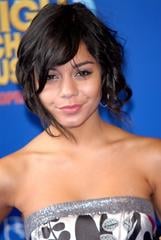 Joe Francis, head of the Girls Gone Wild franchise, has reportedly extended a business opportunity Vanessa Hudgens' way. Francis—who is currently locked up in Nevada for just one of his many legal woes—proved that even behind bars, he likes to help poor girls out. Should Vanessa need some financial help, she could make a nice $500,000 just by joining the GGW family. Well Isn't that sweet?
Before I go on, let me make a few things clear: #1) I think Vanessa was a complete idiot for snapping a photo that would inevitably be leaked. #2) I would never advise her to be associated with anyone named Joe or Francis. But here's a thought: Should Hudgens want to avoid being typecast in the Disney mold, would her 'unfortunate' situation give her the opportunity to break free?
Click to continue reading Vanessa Hudgens Invited to Join 'Girls Gone Wild'
Read More

| TMZ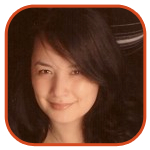 Posted by Veronica Santiago Categories: Kids, Music, Cable/Satellite, Gossip,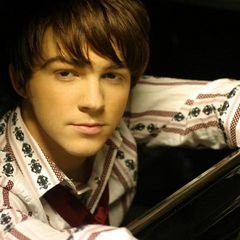 An inside source is now telling People magazine that Vanessa Hudgens' photo session links way back to another teen idol: Drake Bell, star of Nickelodeon's Drake & Josh.
Prior to her current stardom, Hudgens reportedly snapped and emailed several racy photos of herself to the actor. While it's unclear if the two ever dated in real-life, she did appear in a 2006 episode of his show as his girlfriend. (Of course we all know by now that she is currently dating her High School Musical co-star, Zac Efron).
Bell's rep claims that Drake never received those photos…though I'm sure he has by now.

(Click here for any updates on this story)
Read More

| People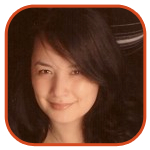 Posted by Veronica Santiago Categories: Kids, Music, Cable/Satellite, Gossip, Rumors,

Well if you were wondering how Disney would react to the Vanessa Hudgen's scandal, you can interpret their extremely short and simple statement for yourself:
"Vanessa has apologized for what was obviously a lapse in judgment. We hope she's learned a valuable lesson."
If you notice very closely, the statement was very carefully worded and didn't exactly scream full support for the High School Musical star. Money had been a rumored factor in the ongoing HSM3 negotiations—and my guess is that Disney will now exploit this new situation to the hilt. Hudgens would obviously be very lucky to still have a job at this point, but Disney is also smart enough to realize how popular the young star has become (for better or for worse).
Am I the only one wondering how Ari (Jeremy Piven) would handle this situation on Entourage?
(Click here for any updates on this story)
Read More

| USA Today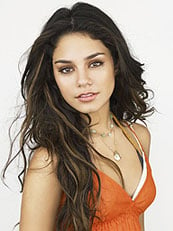 In a follow up to the 'unfortunate' picture exposed yesterday, High School Musical's Vanessa Hudgens has released a lengthier statement through her publicist (or rather, her publicist released a statement written on Vanessa's behalf):
"I want to apologize to my fans, whose support and trust means the world to me. I am embarrassed over this situation and regret having ever taken these photos. I am thankful for the support of my family and friends."
Step One of 'Reputation Repair' is now officially complete. I expect an exclusive one-on-one interview with an ABC (Disney) affiliated reporter to follow shortly.
(Click here for any updates on this story)
Read More

| People

© Gear Live Media, LLC. 2007 – User-posted content, unless source is quoted, is licensed under a Creative Commons Public Domain License. Gear Live graphics, logos, designs, page headers, button icons, videos, articles, blogs, forums, scripts and other service names are the trademarks of Gear Live Inc.