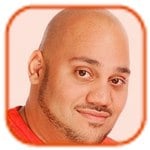 Posted by Andru Edwards Categories: Comedy, Prime Time, CBS, Gossip, Internet, News,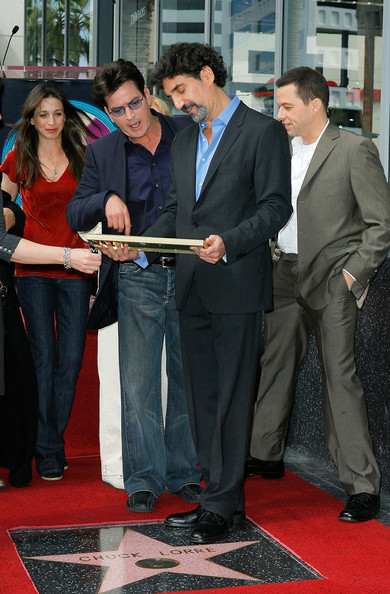 Charlie Sheen wants to make amends with Two And A Half Men co-creator Chuck Lorre.
The 48-year-old star has offered an olive branch to his former friend - whom he fell out with after he was famously fired him from the program in 2011 - and promised to reach out to him in person following an appeal on Twitter: "Hey Chuck. I have an idea that u need to hear [sic] after I make amends to you and yours. Which I will do in person. xox C [sic]."
The post included an image of the a People's Choice Award the American series won in 2007 for favorite TV Comedy, where Charlie played Charlie Harper.
The decision to sack the Anger Management star was made following comments broadcast during a radio interview, in which he referenced Chuck's real name Charles Levine, calling him "Chaim Levine," adding that he was a "stupid little man." Charlie also slammed a number of Warner Bros. executives before the show's network, CBS, suspended the final four episodes of the season and fired him. He then filed a $100 million lawsuit against Chuck however the pair later settled out of court.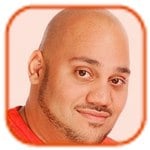 Posted by Andru Edwards Categories: Comedy, Prime Time, CBS, Gossip,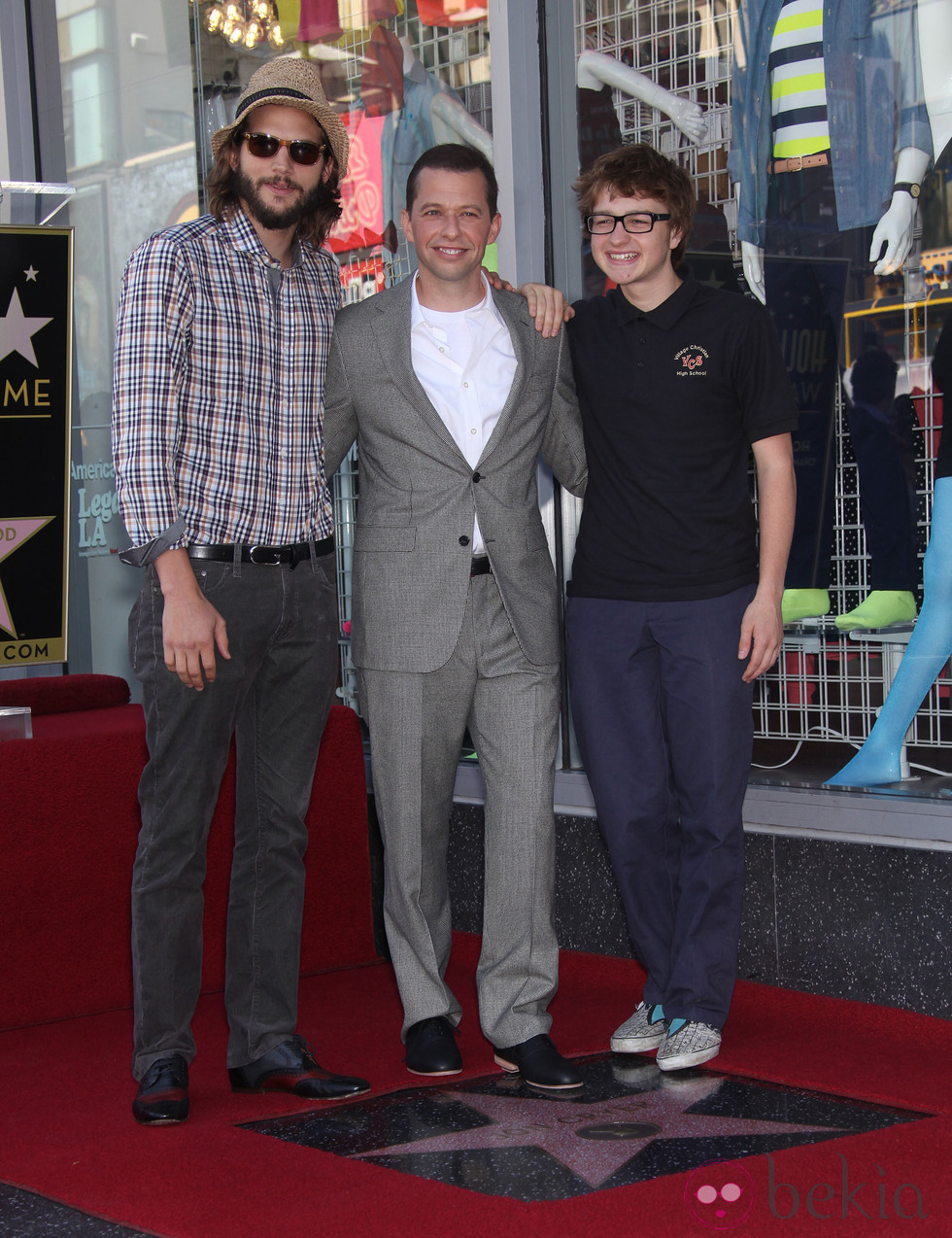 Ashton Kutcher and Jon Cryer were shocked by Angus T. Jones' meltdown.
The 19-year-old actor - who stars on Two And A Half Men with Ashton and John - launched a tirade against the sitcom calling it "filth" in a video with his church pastor and while Jon was surprised, he felt living through former co-star Charlie Sheen's falling out with creator Chuck Lorre left him better prepared for it than Ashton.
"It is surreal to be part of several internet s**t storms. When the latest one happened Ashton came up to me and he looked like he had seen a ghost and he was like, 'Did you hear about Angus?' and I was like, 'He is ok?' He said, 'Sort of,' and he showed me the video. And as I said having become a veteran of the internet s**t storm afterward I just looked at Ashton and said, 'Well do you think he still wants to go in on the crew gift?' It's just been one after the other. My life has taken a lot of strange turns. Mostly I'm just glad everybody is still alive," Jon said.
Click to continue reading Ashton Kutcher, Jon Cryer Shocked by Co-Star's Meltdown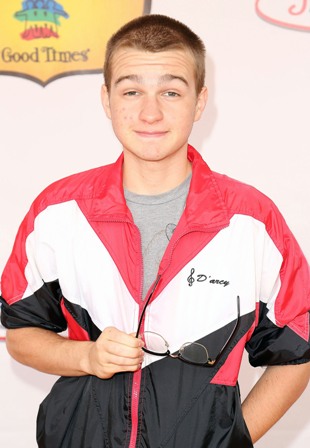 Angus T. Jones is "grateful for the extraordinary opportunity" to star in Two And A Half Men.
The 19-year-old actor - who recently filmed a video urging people not to watch the show because it goes against his religious beliefs - released a statement to apologise to the cast and crew if he offended them.
"I have been the subject of much discussion, speculation and commentary over the past 24 hours. While I cannot address everything that has been said or right every misstatement or misunderstanding, there is one thing I want to make clear. Without qualification, I am grateful to and have the highest regard and respect for all of the wonderful people on Two and Half Men with whom I have worked and over the past ten years who have become an extension of my family. Chuck Lorre, Peter Roth and many others at Warner Bros. and CBS are responsible for what has been one of the most significant experiences in my life to date. I thank them for the opportunity they have given and continue to give me and the help and guidance I have and expect to continue to receive from them.
Click to continue reading Angus T. Jones Apologizes Over 'Two and a Half Men' Remarks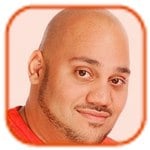 Posted by Andru Edwards Categories: Comedy, CBS, Gossip, Rumors,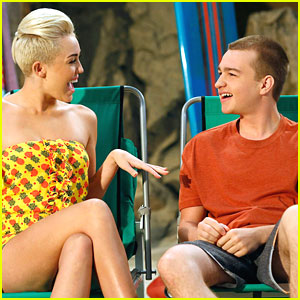 Miley Cyrus was "shocked" by Two And A Half Men's Angus T. Jones' rant about the show. The 19-year-old actor - who makes $350,000 for playing Jake Harper in the sitcom - called the show "filth" and begged viewers to stop watching and guest star Miley was surprised by her on-screen love interest's comments.
"Miley was shocked just like everyone else who saw the video. But Miley doesn't judge anyone and she of course wants Angus and everyone who works on the show to be happy and continue doing the show because she's a huge fan and she likes guest appearing. She had the time of her life when she worked with Angus and she even thinks he's hot and incredibly sweet. She even had fun hanging on set and filming with Ashton [Kutcher] and Jon [Cryer]," a source said.
Click to continue reading Miley Cyrus "Shocked" by 'Two And A Half' Star's Rant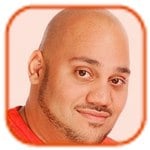 Posted by Andru Edwards Categories: Comedy, Prime Time, CBS, Gossip,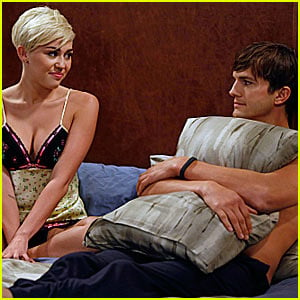 Miley Cyrus was "on fire" when she filmed Two and a Half Men.
The singer-and-actress recently made a cameo appearance in the sitcom and though the show's star Jon Cryer wasn't initially confident she would be a success, he was thrilled when she stepped in front of the camera and nailed her part:
"She plays a motor-mouth character, so they gave her page-long monologues. She was lovely, and we had a great time. All week, she was on book [looking at the script] which is understandable. But even when we got within two hours of the show, she was still on book. We were thinking, 'Oh no, Miley better bring it!' And then we did it in front of the audience, and Miley brought it! Miley was just on fire and fantastic."
Miley recently had her hair cut into a daring short crop and Jon thinks her new look is fantastic. "I know her haircut is very controversial, but I lay on the side of 'I love it.' I think she looks fantastic," he said.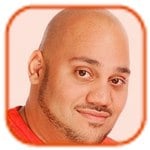 Posted by Andru Edwards Categories: Award Shows, Comedy, Drama, Late Night, Prime Time, ABC, BBC, Cable, FOX, HBO, Saturday Night Live, News,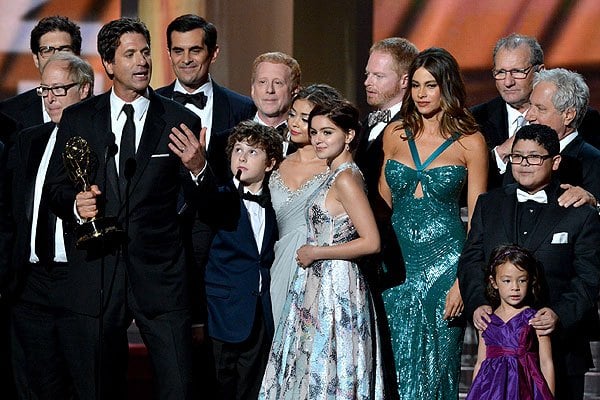 Modern Family swept the board at the Emmy Awards last night winning four prizes. The sitcom took home the top Comedy Series prize as well as gongs for Supporting Actress and Supporting Actor in a Comedy for Julie Bowen and Eric Stonestreet, while the ABC show's helmer Steven Levitan won the Director award.
Psychological thriller Homeland upstaged some of the more established programs by winning four drama series honors including the main prize for the category and Series Actor and Actress in a Drama prizes for Damian Lewis and Claire Danes, respectively. Damian introduced himself to the audience as "one of those pesky Brits" and later admitted he thought Breaking Bad star Bryan Cranston, who has won the accolade three times, would be victorious in the category again this year.
Click to continue reading Modern Family Sweeps Board at Emmys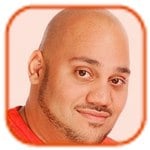 Posted by Andru Edwards Categories: Comedy, Prime Time, CBS, Announcements, News,
Miley Cyrus has landed a guest role on Two and a Half Men.
The 19-year-old singer - who made her name on Disney series Hannah Montana - is set to return to acting after scoring a supporting role on the hit CBS sitcom. A source told E! News that Miley's "sexy" new character will be "rife with comedy" and will shake things up romantically on the show.
The starlet will play the new girl in town that Angus T. Jones' character, Jake Harper, falls for. Walden Schmidt (Ashton Kutcher) will also develop a "massive crush" on Miley's character later on.
Miley revealed an edgy new look yesterday when she posted pictures of her new pixie crop on twitter. "Never felt more me in my whole life. LOVE my hair, feel so happy, pretty, and free. (sic)" she exclaimed.
Miley recently got engaged to The Hunger Games heartthrob Liam Hemsworth.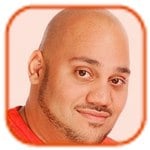 Posted by Andru Edwards Categories: Comedy, Prime Time, CBS, Announcements, News, Renewals,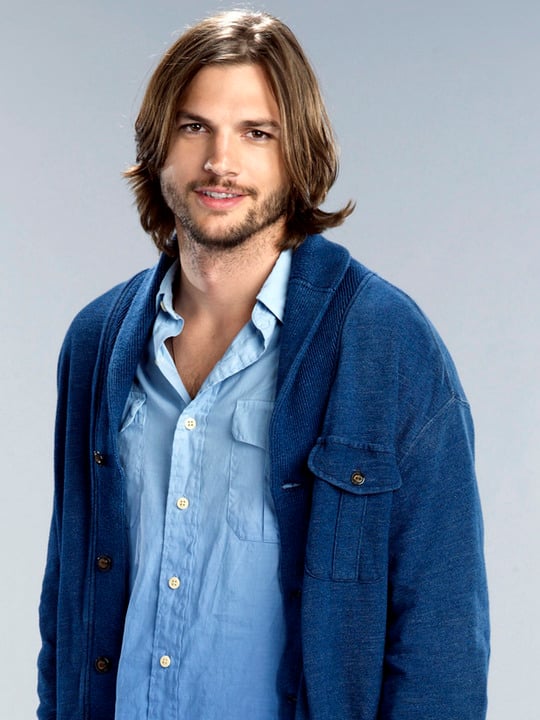 Ashton Kutcher is set to return for a new series of Two and a Half Men.
The 34-year-old actor has reportedly signed a new one-year deal which will see him reprise his role as lonely millionaire Walden Schmidt, with co-stars Jon Cryer and Angus T. Jones also returning. Ashton will remain on $700,000 per episode, but he and his co-stars have been promised a signing on bonus, according to Deadline. It is unclear is the new season - the show's 10th - will be its last.
Earlier this year Ashton revealed he would be happy to return for a new series: "I'm having a lot of fun doing the show, working with these guys and would be interested in coming back. The deal that we structured for the show is kind of a test deal, 'Can we get the show up? Can we get it going?' The show is outperforming the numbers from before I was here, and so I think people are responding to it, and, for me having a show that people like and people want more of, that'll dictate my decision."
Click to continue reading Ashton Kutcher Signs New Two and a Half Men Deal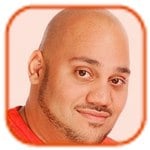 Posted by Andru Edwards Categories: Comedy, Prime Time, CBS, Cancellations, Renewals,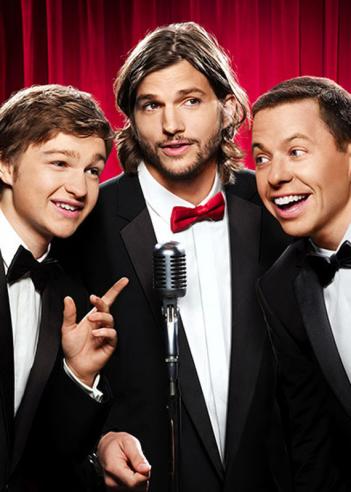 Ashton Kutcher has ''no idea'' about the future of Two and a Half Men.
The 34-year-old actor joined the show as a replacement for Charlie Sheen last year, but admitted he hasn't been told yet if the program will be renewed for a tenth season or if he will even continue to play the role of broken-hearted internet billionaire Walden Schmidt.
"I don't think the show's been picked up for another season yet. I absolutely adore the time that I'm having. I'm having a great time on the show. There's some work I have during summer. I haven't heard from the powers that be yet."
Meanwhile, creator Chuck Lorre revealed Charlie is still a part of the show's "DNA" despite his acrimonious exit where he verbally blasted the showrunner.
"It's in our DNA. He's very much a part of our show, part of our lives. We've had wonderful years together and I'm not going to pretend they didn't happen," he said.
Click to continue reading Ashton Kutcher Unsure About Two and a Half Men Future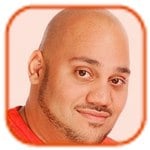 Posted by Andru Edwards Categories: Comedy, Prime Time, CBS, Gossip, Rumors,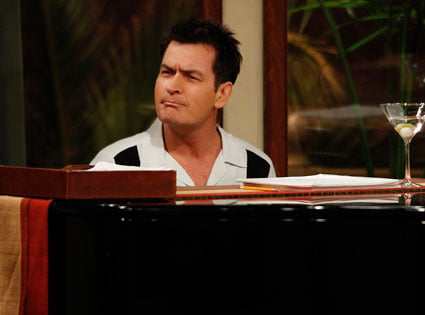 The Two and a Half Men crew are missing Charlie Sheen.
The production team behind the sitcom – on which Ashton Kutcher replaced Charlie after his hard partying lifestyle led to him being fired from the show – miss the way the actor used to joke around with them on set. "Ashton is nice and he tries to do things to get us to like him more and more, but he kind of feels like a step dad. He might be the best thing for the family, but everyone misses their 'original dad,' Charlie. With Charlie, we knew we could push his buttons and joke around about his personal life all the time. Ashton is all business and doesn't like to joke around with the guys about his life. It's off limits," an insider said.
Click to continue reading 'Two and a Half Men' Crew Miss Charlie Sheen
© Gear Live Media, LLC. 2007 – User-posted content, unless source is quoted, is licensed under a Creative Commons Public Domain License. Gear Live graphics, logos, designs, page headers, button icons, videos, articles, blogs, forums, scripts and other service names are the trademarks of Gear Live Inc.