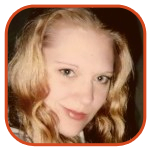 Posted by K.C. Morgan Categories: Reality, Cable, Gossip,
Rocker Tommy Lee is ready to give SyFy viewers a Culture Shock. The drummer has teamed with the cable channel for Culture Shock with Tommy Lee, a new reality series that investigates secret societies and other mysteries.
Tommy Lee is very excited about the project, saying the show will "blow our minds and reveal things that will explain almost all our questions." He says the show is "going to be an amazing experience."
Intriguing… and vague. Looks like we'll have to wait for the series premiere to find out just what Culture Shock has to offer -- besides tattoos, of course.
Read More

| Perez Hilton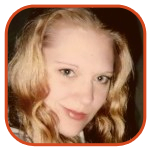 Posted by K.C. Morgan Categories: Reality, Cable, Gossip,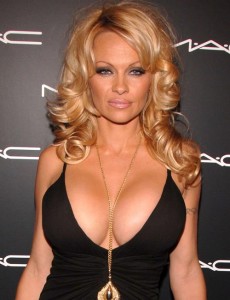 Pamela Anderson keeps pairs of shoes longer than husbands (she split from rocker Kid Rock after only four months and annulled her marriage to Rick Salomon this past spring), but that's part of what makes her entertaining. Pam's life will be the focus of the new E! series Pam: Girl on the Loose, set to premiere August 3.
At 41, I'm not sure Pam can still be called a girl. Currently, the blonde bombshell is living with ex-hubby Tommy Lee - but they're just good friends. "It's kinda silly," admitted Anderson. "I don't know where that's gonna go." The mother of two is staying with Lee during construction of her home in Malibu.
"I'm not worried about cleaning up my image," Anderson said of her new show. "I'm an exhibitionist."
The series will start with eight episodes and will not include Pam's children, at her suggestion.
Read More

|
Yahoo! News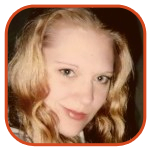 Posted by K.C. Morgan Categories: Talent, Gossip, Rumors,

The phrase "sex tape" usually calls to mind images of a short-haired Paris Hilton being videotaped by Rick Salomon. Or, you may think of the famous Pamela Anderson/Tommy Lee tape, which has been glorified in E! countdowns and talked about by comedians. Maybe it was only a matter of time before Rick and Pamela hooked up. And now, the wait is over. According to the Clark County Marriage License Bureau, Pamela Anderson and Rick Salomon obtained a marriage license in Las Vegas over the weekend. The license is good for one year from the date issued, and so far there's no word on when the upcoming nuptials may take place. Anderson's publicist hasn't commented on the license or impending marriage.
Click to continue reading Pam Anderson and Rick Salomon: Wedding Bells?
Read More

| E! Online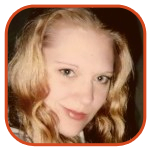 Posted by K.C. Morgan Categories: Award Shows, Music, Reality, MTV, Gossip,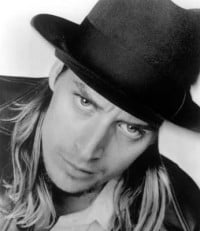 Though the headlines were pushed farther down the page in the wake of Britney's jaw-dropping performance at the MTV VMAs, the battle royale between Tommy Lee and Kid Rock did get some of the attention it deserved. Any time aging rockers start to duke it out over a fading, bleach-blonde actress, it's just good entertainment. So…why not put Rock and Lee in a ring and let them duke it out for real? At least, that's the idea that has tickled the fancy of Las Vegas showman Jeff Beacher, who is offering the rockers $1 million to fight at the Hard Rock Hotel & Casino. To winner go the spoils, and the odds-on favorite is already Rock. Beacher has promised that if the rockers agree, he'll even have Mini Britney open the show. Mini Britney is the nickname of 26-year-old performer Terra Jole, who is known for her Britney impersonation.
Read More

| E! Online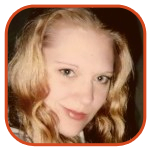 Posted by K.C. Morgan Categories: Award Shows, Music, Reality, MTV, Gossip,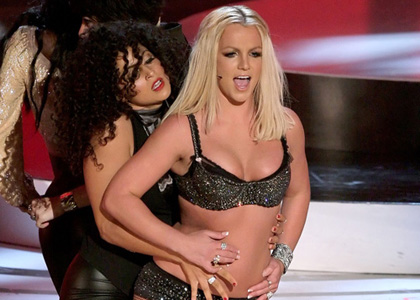 For those that missed the black bikini-clad Britney Spears at the VMAs last night, there are videos all over the Web and clips all over the TV. Immediately after the broadcast, the E! network started running a ticker bashing Brit's performance. MTV's broadcast might have been a comeback chance for Britney Spears, but her performance is getting headlines for different reasons. As stars like Sean "Diddy" Combs looked on in confusion, Spears lip-synched her way through a performance that wasn't on beat, contained less-than-thrilling dance moves, and fell completely flat with fans. Between Brit's bomb and the fist fight between Kid Rock and Tommy Lee, the artists who won awards were treated more like afterthoughts amid the electric-blue tables that crowded the main room, and the chaotic suites that hosted live performances. Despite encouraging words from fans and other artists, Spears still seems more like a slow-motion train wreck than pop superstar.
Read More

| AOL News


Posted by Wendy Michaels Categories: Music, Prime Time, Reality, CBS, Rock Star,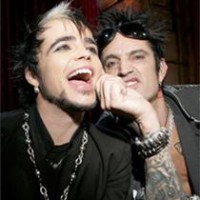 You may recall that the name Supernova was already owned by another band, and so the courts ordered the band from the show Rock Star: Supernova to stop using the same name. Showing a complete lack of originality or creativity, the band has settled on their new name—Rock Star Supernova. I know, I know, it's a subtle difference, what with the removal of the colon and all. Seems that's all that Tommy Lee, Jason Newsted, Gilby Clarke and their new frontman Lukas Rossi could muster. So, rather than being called Supernova, it's now Rockstar Supernova. Catchy, no? Well, I guess there are kookier names out there (Death Cab for Cutie comes to mind), but still I would have expected Gilby with his super songwriting abilities to have crafted something a little more interesting. For those itching to have the Rockstar Supernova album, you'll have to settle for the two songs available on Yahoo Music. They won't be recording their album until later this year.
Read More

| Zap2it


Posted by Wendy Michaels Categories: Music, Prime Time, Reality, CBS, Rock Star,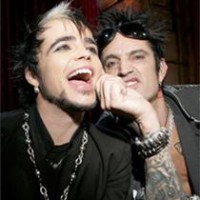 Oh man, another disappointing reality show finale for me. I'm sure not everyone feels the same way as me about who was crowned the winner of Rockstar: Supernova since there was much fan support for him. The finale had Magni, Lukas, Toby and Dilana fighting it out for the lead singer job. First cut was Magni (ouch), but my guy Toby was still in the running, so I was happy. Then, the unthinkable—Toby got the axe. What?! I couldn't even believe that Dilana and Lukas were standing there as the final two contenders. I haven't been a fan of either of them from the beginning—Dilana is a touch scary with her voice sounding like she's eaten a bag of glass prior to taking the stage, and Lukas had me questioning "What is he singing? I can't understand a word." Toby seemed to me to be a great match with the boys of the band because of his easy-going attitude and his ability to get the crowd hyped up. And he's cute, so that helps. If nothing else, the exposure will get him his own record deal and we'll be seeing him again. Besides, who knows how long the Rockstar band will even last.
On to other Rockstar news, you may recall that we reported that there already is a band called Supernova and the fate of the Rockstar band taking on the same name was questionable. Well, a judge ruled that the Rockstar boys will have to choose another name. You may have noticed last night that host Brooke Burke made no mention of the name Supernova when introducing the band with new front-man Lukas Rossi. Let me know what you thought of the outcome. Was it just me, or did the crowd seem a bit bored when Lukas started singing with the band? Don't hate me Lukas fans—he's just not my cup o'tea.
Read More

| Zap2it

© Gear Live Media, LLC. 2007 – User-posted content, unless source is quoted, is licensed under a Creative Commons Public Domain License. Gear Live graphics, logos, designs, page headers, button icons, videos, articles, blogs, forums, scripts and other service names are the trademarks of Gear Live Inc.