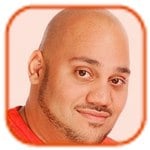 Posted by Andru Edwards Categories: Music, Prime Time, Reality, NBC, Gossip,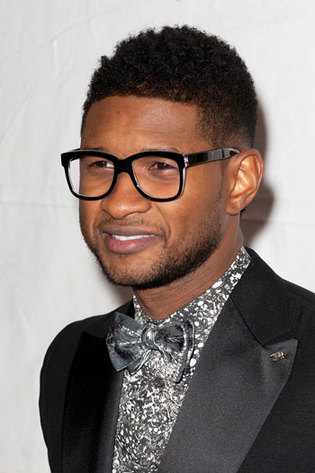 Usher can't wait to "nourish talent" on The Voice.
The "OMG" hitmaker and Shakira will join the panel of the singing competition next season as replacements for Christina Aguilera and Cee Lo Green and Usher - who famously mentored Justin Bieber - is excited about discovering new stars and guiding their careers.
"This is an opportunity for me to allow [audiences] into the world and into that process of [artist development]... it kind of gives credence to what artist development is truly all about and [The Voice]. I think, is really sustaining the artists of the future. The point is, being a part of The Voice gives me that opportunity to not only spot talent but nourish it and also allow the world to be a part of that process."
Usher is also excited that the competition isn't concerned with how its contestants look but instead judges them on their talent. "The cool part about The Voice is that it starts with the voice and obviously it's going to end with the voice. If you make an incredible record, it lasts forever," he added.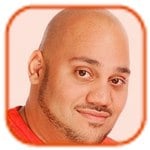 Posted by Andru Edwards Categories: Music, Prime Time, Reality, NBC, Features,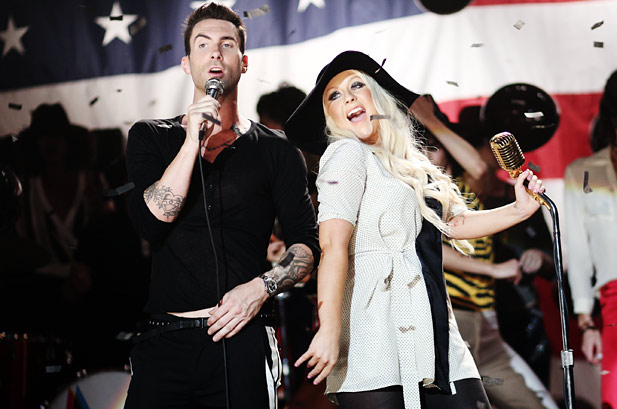 Christina Aguilera and Adam Levine love to prank their fellow The Voice coaches. The "Your Body" singer recently announced she will take a break from the show next season in order to focus on her new album and Christina admitted leaving will be "bittersweet" because she has so much fun with her fellow mentors.
"It's bittersweet. I so enjoy being a coach to my team on The Voice [and] and at this point in season three, all of us coaches have truly bonded. When me and Adam are on breaks backstage, you know, we're writing profanity with my red lipstick all over Blake [Shelton]'s trailer while he's napping inside. It's like we have definitely become like brother and sister. We goof around and play around. I'm going to miss it," she told E! News.
Click to continue reading Christina Aguilera Will Miss Adam Levine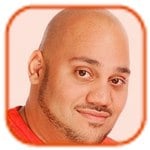 Posted by Andru Edwards Categories: Music, Prime Time, Reality, NBC, Announcements, News,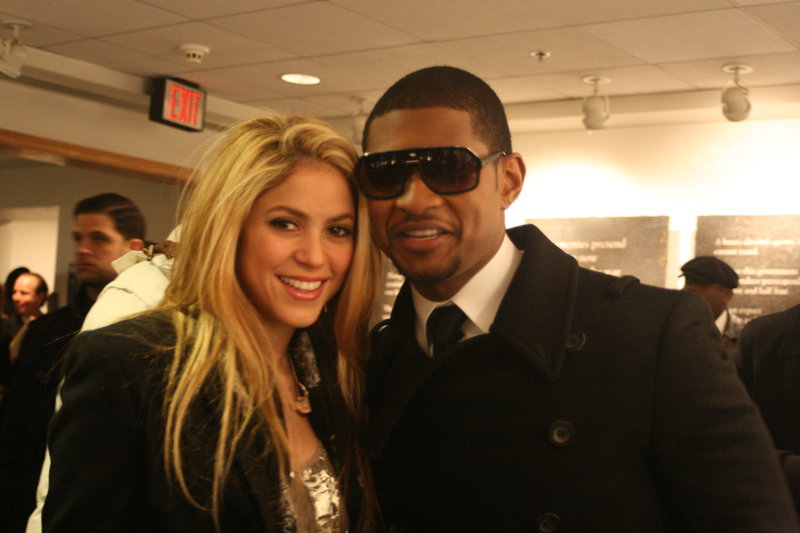 Usher and Shakira are set to replace Christina Aguilera and Cee Lo Green on The Voice. The pair were recruited to join the fourth season of the singing show after Christina decided to leave to spend time touring and promoting her new album Lotus while Cee Lo is working with NBC on a new show of his own. However, they will both return for season five.
"Doing two back-to-back cycles of this show requires a tremendous amount of time, and we are happy to accommodate the commitments made by Christina and Cee Lo. The participants on our show benefit from our coaches' expertise and their continued success in the music business allows for significant new contributions to the contestants when they return," said chairman of NBC Entertainment Robert Greenblatt.
Click to continue reading Usher and Shakira Join The Voice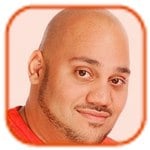 Posted by Andru Edwards Categories: Music, Prime Time, Reality, FOX, NBC, Gossip,
Christina Aguilera thinks that Britney Spears will be a "great" X Factor judge.
The "Fighter" hitmaker - who is also a coach on singing contest The Voice - wishes her former All-New Mickey Mouse Club co-star well in her new role on the rival talent search show. "I came up with Britney. Mickey Mouse Club, we were very close. Our paths have always crossed and they continue to cross. I welcome her to this family of fun and entertainment and finding new talent. I don't know what she's going to offer specifically, but I know she's a pro and she's going to give, I think, great advice."
Click to continue reading Christina Aguilera Praises 'X Factor' Judge Britney Spears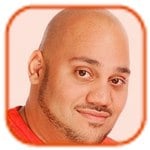 Posted by Andru Edwards Categories: Music, Prime Time, Reality, FOX, NBC, American Idol, Gossip,
Pink turned down roles judging The X Factor, American Idol and The Voice.
The outspoken 32-year-old singer said she refused to take part in the reality TV shows since "you can't be honest" and thought the public would hate her if she voiced her true feelings because there is only room for one "Mr Nasty."
"I was offered The Voice in Australia plus American Idol and The X Factor. I said no because you can't be honest.'' People will hate you if you're honest. Simon Cowell is the only person who gets away with it because he's got an accent. And he's a man."
The "So What" hitmaker - who has 14-month-old daughter Willow with her husband Carey Grant - has also revealed that being a mother is proving far more emotional than she expected and confessed she cries "daily." She told Entertainment Tonight that she likes Carey to take the blame for their parenting mistakes, joking, "I'm a perfectionist, I cry daily! I'm glad though that the two things that have gone wrong were Dad's fault. The first time anything bad happened he was like, 'Oh, I'm so glad it was me!' I'm like, 'Me too! I'm going to cry anyway though.'"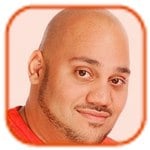 Posted by Andru Edwards Categories: Music, Prime Time, Reality, FOX, NBC, American Idol, Gossip,
Snoop Dogg has blasted The Voice.
The "Sweat" rapper has laid into the singing show - where judges don't see what contestants look like before picking them - because he believes you need more than a good voice to be a star.
"The Voice producers don't understand that you need more than a voice to be an artist," he said. Referring to two acts who have come from other reality TV shows, he added, "You could have the best voice ever but be as boring as hell. I don't see it producing a One Direction or Susan Boyle."
The rapper has previously said he is keen to start his own talent search show, based around finding stars from underprivileged areas of the US. "The American Idol and X Factor shows, they're great shows. But I think I need to make a show like that, directed straight to the hood. To the artists that don't get the attention, that don't have the money to make themselves representable. This raw talent and ability. I'm looking for a deal from one of you TV networks to give Snoop Dogg his own hood TV show where I can find America's hottest hood artists," he said in 2011.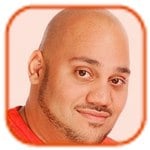 Posted by Andru Edwards Categories: Music, Prime Time, Reality, FOX, Gossip,
Simon Cowell has taken a swipe at The Voice.
The TV mogul is currently judging hopeful singers for the second series of The X Factor in the US and told one contestant they would be better off auditioning for rival show The Voice - where the judges don't see what contestants look like before they pick them.
After the singer's audition, fellow panelist L.A. Reid told them, "If you decide to try out again, please do it on another show."
"Yes, the good news is I hear The Voice auditions are happening next week," Simon added.
This is not the first time Simon has blasted the rival show, having previously said he thought it would be better as a radio show: "That show [The Voice] puzzles me because it starts off and 'it's all about the voice.' So my first thought is: 'Why isn't this on radio?' because what's the point in looking at them. Then suddenly I'm watching it a week or two weeks ago and it's the same as The X Factor. They've got dancers behind them, graphics, lights. Same show. I see a lot of shows trying to rip us off. If you try and rip somebody off it always looks like a bad copy."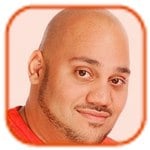 Posted by Andru Edwards Categories: Music, Prime Time, Reality, NBC, Gossip, Rumors,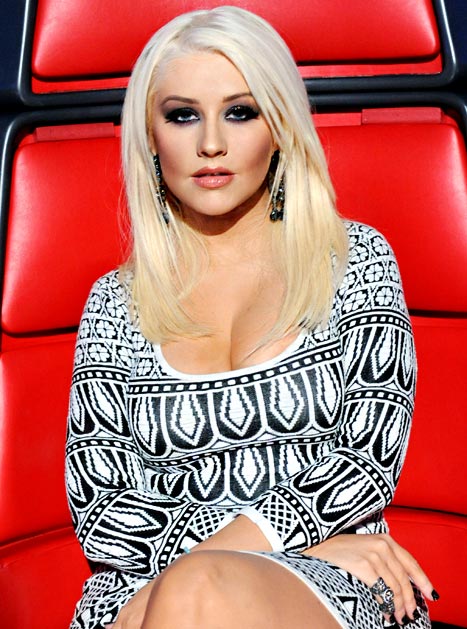 Christina Aguilera gets fined for being "consistently about two hours late" to the set of The Voice.
Bosses of the NBC series are now looking to increase the undisclosed amount the 31-year-old singer - who is a coach on the talent show - is required to pay for her poor punctuality in the hope that the financial hit "bothers her" and inspires her to turn up on set at the correct time during the third season.
"Christina is consistently about two hours late. For season three this has got to stop. Whatever her fine is now doesn't bother her. She has so much money she probably doesn't notice. Higher-ups on the show want to raise it to a number that does bother her so she actually arrives on time," a source said.
Christina's time management issues are also said to have angered her fellow coaches, Adam Levine, Cee Lo Green and Blake Shelton, who reportedly "can't stand" her lateness. "They can't stand how late she is. They know she's a girl and she takes longer to get ready, but this is ridiculous. And when she gets to set she still has to go through hair and makeup," the source said.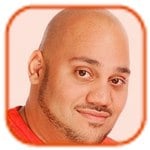 Posted by Andru Edwards Categories: Music, Prime Time, Reality, BBC, Gossip, Rumors,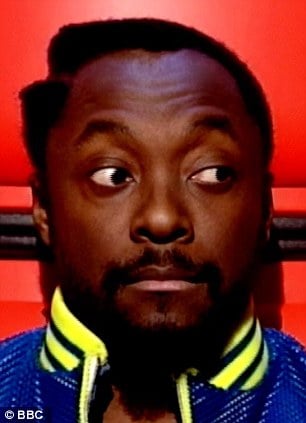 Will.i.am's international lifestyle is apparantly causing The Voice contestants to lose out on valuable coaching time.
The Black Eyed Peas' star's frequent trips from the show's base in the UK to the US means that all competitors on the show are affected because of BBC rules. The television network bosses say the other coaches can mentor their acts ONLY when Will.i.am sees his, to ensure fairness. His acts told last week how they saw him for just two half-hour sessions in the run-up to the opening live episode.
Yesterday, coach Danny O'Donoghue's acts revealed how their time with the script frontman had been limited by the new ruling.
"If Will is out of the country, we aren't seeing Danny. All the mentors have to do equal amounts," contestant Bo Bruce told The Sun.
"We all get the same amount of time. The coaches fit it round their schedules. We only started doing our songs on Monday -- we found out what they were at the same time as the other teams but they started on them and we were in the dark on what we were doing with them," Max Milner said.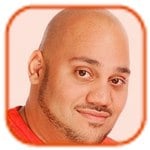 Posted by Andru Edwards Categories: Music, Prime Time, Reality, NBC, Features,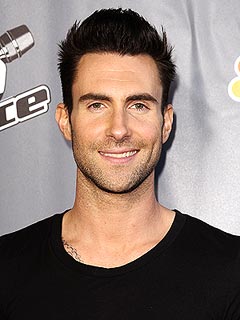 Adam Levine says TV fame is more "intense" than the notoriety he achieved with Maroon 5.
The "Moves Like Jagger" singer admits he wasn't prepared for all the extra attention he has received since becoming a coach on The Voice.
"This has been very intense. I wasn't really expecting it. I was very used to what had been happening with me and the band for many years, so it takes some adjustments and I'm getting used to it. Things like being surrounded by people asking questions like this are a little bit new for me. But it doesn't really bother me very much and I stay relatively private most of the time so it's all good," he said when asked about his increased fame since the pop star search TV show started.
One thing that has definitely changed for Adam since he appeared on The Voice is that people now pay more attention to what he has to say. The 33-year-old musician - who released his first album with Maroon 5 in 2002 - admits he does sometimes worry about his words coming back to haunt him:
Click to continue reading Adam Levine Says Voice Fame is 'Intense'
© Gear Live Media, LLC. 2007 – User-posted content, unless source is quoted, is licensed under a Creative Commons Public Domain License. Gear Live graphics, logos, designs, page headers, button icons, videos, articles, blogs, forums, scripts and other service names are the trademarks of Gear Live Inc.