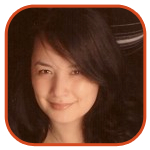 Posted by Veronica Santiago Categories: Animation, Comedy, Drama, Kids, Prime Time, Reality, Sports, ABC, BBC, Cable, CBS, FOX, NBC, PBS, Extras, Family Guy, DVD,
Here are some of the TV on DVD options you can find on the shelves today. This week's selections include the recent Golden Globe winner for Best TV Comedy (Extras):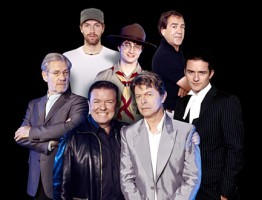 Alex Haley's Queen
'Allo 'Allo (Complete Series Seven)
Criss Angel: Mindfreak (Season 3)
Dora the Explorer: Undercover Dora
Extras (Complete Series)
Family Guy: Blue Harvest
Frontline: On Our Watch
Frontline: The Undertaking
National Geographic: Incredible Human Machine (1975)
The New Adventures of Old Christine (Season 1)
The Rockford Files (Season 5)
Sabrina, the Teenage Witch (Season 3)
WWE: Armageddon 2007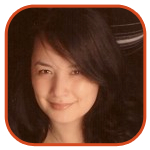 Posted by Veronica Santiago Categories: Action, Comedy, Drama, Games, Prime Time, Reality, Sci-Fi/Horror, ABC, CBS, FOX, NBC, The CW, Hell's Kitchen, Apprentice, The - Donald, Prison Break,
Thanks to the writers' strike, the Fall TV Programming Schedule I put together many months ago will now have to be burned. Reality shows and mid-season replacements are now being brought in earlier than expected.
Here's a list of the TV premieres announced so far. TV Envy will be publishing a revamped programming schedule as soon as more dates are released.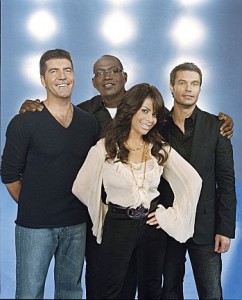 12/12 - Crowned (CW)
1/2 - Law and Order (NBC)
1/3 - Celebrity Apprentice (NBC)
1/6 - American Gladiators (NBC)
1/7 - Dance War: Bruno vs. Carrie Ann (ABC)
1/8 - One Tree Hill (CW)
1/9 - Law and Order: CI (NBC)
1/11 - 1 vs. 100 (NBC)
1/13 - The Sarah Connor Chronicles (FOX)
1/14 - Prison Break (FOX)
1/15 - American Idol (FOX)
1/23 - The Moment of Truth (FOX)
1/28 - The New Adventures of Old Christine (CBS)

Click to continue reading Upcoming Television Premiere Dates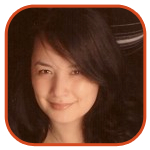 Posted by Veronica Santiago Categories: Action, Daytime, Prime Time, FOX, Prison Break, Ratings,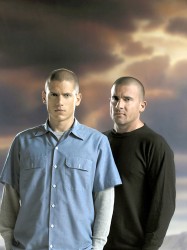 Who says the third time's a charm?
At 7.9 million viewers, Monday night's premiere of Prison Break was a ratings dud. Season Three's opener was down approximately 2 million as compared to last year. Even reruns of How I Met Your Mother and The New Adventures of Old Christine fared better in the same time slot last night. Unfortunately, this slow start doesn't bode well for the rest of Prison's season. Come next Monday, the inmates will be facing stiff competition from Dancing With The Stars and a new episode of Mother.
But should the execs at Fox really be surprised by the low turnout? I think it's safe to say they underestimated the fans who wanted more than rehash. This time it's Lincoln trying to save Michael? What a twist! Half the cast is locked up in the same prison? Convenient! Pretty boy Michael Scofield hasn't been turned into someone's b**** in that hellish Panamanian prison? C'mon!!!! Does anyone honestly believe he could survive with that steely glare alone? I was already miffed when I heard Dr. Sara Tancredi would be absent from the show; last night's lackluster episode has just compounded my disappointment.
Granted, this show has never been based on plausibility…but it was once based on creativity. Just knowing the series could be extended for another two or three years is already tiring me out. And since the writers are constrained by the show's title—who will eventually end up in prison next? Lincoln's son?
Read More

| E! Online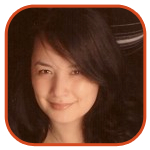 Posted by Veronica Santiago Categories: Action, Animation, Award Shows, Comedy, Drama, Mini Series, Prime Time, Reality, Sci-Fi/Horror, Specials, ABC, Bravo, Cable, CBS, FX, FOX, HBO, NBC, Showtime, 24, Amazing Race, The, American Idol, Daily Show, The, Dancing With The Stars, Desperate Housewives, Entourage, Extras, Family Guy, Grey's Anatomy, Heroes, House, Lost, Medium, My Name Is Earl, Scrubs, Saturday Night Live, Survivor, The Office, The Sopranos, Top Chef,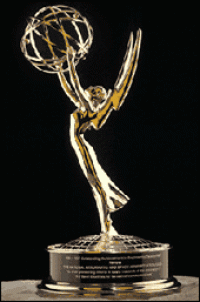 The 59th Annual Emmy Awards has not even started, yet I'm already sensing sensing a weird vibe about tonight's telecast. Will the show be a celebration of those young and new (e.g. Heroes)? Will it be a tribute to those bowing out (James Gandolfini and crew)? Or will performer Kanye West somehow manage to cast a controversial shadow over the rest of the ceremony?
What a difference a year makes. Twelve months ago, we were still handing out trophies to stars from Will & Grace and The West Wing (those shows feel so five-years ago now). Today, we welcome a new crop of nominees including Ugly Betty and 30 Rock for Best Comedy. Last year, we were entertained by an always-hilarious Conan O'Brien. This year, we are threatened by a song and dance number from this year's host, Ryan Seacrest. Last August, 24 snagged the award for Best Drama. This September, it's not even nominated (yet somehow Boston Legal is).
I think it would be safe to assume the voters would predictably (and respectfully) shower The Sopranos with honors, but I'll still be crossing my fingers for an upset sometime tonight. We'll need something to talk about tomorrow…
Here's the play-by-play of tonight's events coming to you from the neglected West Coast!
Click to continue reading The 59th Annual Primetime Emmy Awards Coverage

Posted by Wendy Michaels Categories: Comedy, Prime Time, CBS,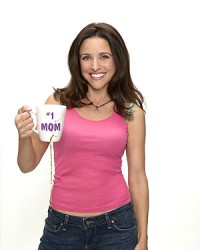 I don't know about you, but watching re-runs of Seinfeld makes me wish they'd do a reunion show. I can't wait to see Jerry Seinfeld's guest role on 30 Rock (which, incidentally, is one of the best comedies on television)—or for that matter, his upcoming Bee Movie. Sadly, as much as I enjoyed Julia Louis-Dreyfus on Seinfeld and Watching Ellie (remember that one? few do…), The New Adventures of Old Christine has never sparked my interest. I've seen a handful of episodes and Louis-Dreyfus is adorable and funny, but it's just never locked me in. So, where am I going with this post? Well, my point is that Jason Alexander, who played George Costanza on Seinfeld, will be appearing on The New Adventures of Old Christine this season. He'll play a lizard handler (weird, huh) at a kid's party and Christine ends up dating him. The show has a midseason return, so no telling yet when Alexander's guest role will turn up. New Adventures is the first show of the Seinfeld cast to break the Seinfeld Curse, but it looks as though viewer numbers have slid a bit—12.5 million for the first season and 10.4 million for season two.
Read More

| E! Online


Posted by Wendy Michaels Categories: Comedy, Prime Time, ABC,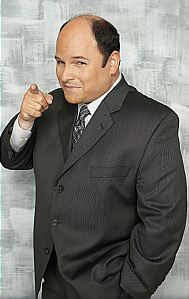 In hopes of busting that old Seinfeld curse, Jason Alexander is taking another stab at a television series. He'll be joining an untitled ABC cop comedy. Cop comedy… hmmm, not too sure how Alexander will play in that, but his role will be as an internal affairs superintendent, so I guess it could work. For now, he'll have a recurring role, but if the show gets picked up, he would become a series regular. Alexander's last attempts at television include 2001's Bob Patterson and 2004's Listen Up. Hey, Julia Louis-Dreyfus finally landed another successful post-Seinfeld project, maybe this time is the charm for Alexander too.
Read More

| Yahoo! News


Posted by Wendy Michaels Categories: Late Night, NBC, American Idol, Saturday Night Live,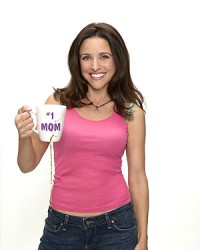 Saturday Night Live is back with an all-new show this weekend. You won't want to miss it when The New Adventures of Old Christine's Julia Louis-Dreyfus hosts on March 17th. Louis-Dreyfus is herself an SNL alum, appearing on the sketch comedy from 1982-1985. She hosted the show last year and is one of the better comedic actors to grace Studio 8H. Musical guest for the show is Snow Patrol.
March 24th, SNL's host is Indianapolis Colts' quarterback Peyton Manning. I have to say I'm never a fan of professional athletes hosting the show, and this will be Manning's first try at acting. But, ever the SNL fan, I will be watching. Carrie Underwood will serve as musical guest during the show.
Read More

| Comingsoon.net


Posted by Wendy Michaels Categories: Comedy, Prime Time, CBS, Saturday Night Live, Ratings, Renewals,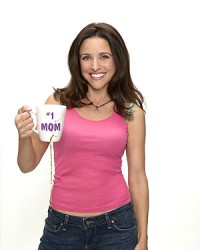 Julia Louis-Dreyfus is sittin' pretty now that her Emmy-winning show The New Adventures of Old Christine has been ordered for a full season. Originally, CBS ordered 13 episodes for the second season, but with ratings on the upswing, the order was increased to 22 episodes. Christine was a mid-season sitcom last year—and many wondered if Louis-Dreyfus could shake the "Seinfeld Curse." The last episode averaged 13.6 million viewers, which was an increase from the average of the first season, at 12.5 million. While I'm not a regular watcher, I do stumble across it from time to time—Louis-Dreyfus does a great job; I've been a fan of hers since her Saturday Night Live days.
In other CBS news, The Class and How I Met Your Mother will swap time slots, with How I Met Your Mother now taking on the 8:00 slot and The Class moving to 8:30. The Class could apparently use the bump from the popular How I Met Your Mother as a lead-in.
Read More

| Reuters

© Gear Live Media, LLC. 2007 – User-posted content, unless source is quoted, is licensed under a Creative Commons Public Domain License. Gear Live graphics, logos, designs, page headers, button icons, videos, articles, blogs, forums, scripts and other service names are the trademarks of Gear Live Inc.